AT&T Mobile App Hackathon - Social Good (Palo Alto)
When and where
Location
AT&T Foundry 260 Homer Ave Palo Alto, CA 94301
Description
Have an app idea or need an app built for your business?
Mobile App Hackathon is an event produced by the AT&T Developer Program that is designed for attendees (technical & non-technical) to build apps/mobile apps, get fed, compete for prizes across different categories and most importantly: meet new people and scout for teammates to work on new or current projects. Our hackathon will introduce you to the latest cutting edge tools to help deploy your own app with a website backend, fully hosted in the cloud.
We Supply: Quick presentations and code samples that help to bootstrap your hacking, food to keep you going, and caffeine to keep you awake. Along with technical senseis to assist you in building faster, smarter, and with new tools.
You Bring: Your laptop, skills & ideas. Come with a collaborative, team focused mindset and/or team up in advance on Twitter/Facebook/Google+ via the #atthack hashtag. Whether you are a backend person and code in Ruby/PHP/.NET or are a designer and only work with Illustrator, you are invited to attend this event. Every group needs a good balance of talent and your development skills are needed!
Teen Summit Hack - During the hackathon we will be hosting a Teen Summit event featuring networking on Friday night, sessions on Saturday morning, and a concept hackathon Saturday afternoon (no coding). The sessions will include:
Team Roles/Best Practices

Software Tools and Selection

Mock-ups and Tools
Social Good Challenge - For this event we have teamed up with the Full Circle Fund to bring you social good projects that were specifically requested from organizations focused on improving society. We have $10,000 in total prizes for teams willing to take the challenge and build applications for good! Be sure to review the challenges below and get ready to code your way to some cold had cash while doing your part to improve society.
Education Circle (Request from Niroga Institute)

Most of us are chronically stressed out. This mobile application would allow anyone to measure their stress anytime and anywhere, in moments. Coupled with a 15-minute stress management video that Niroga has already developed (""Manage Your Stress, Anytime, Anywhere""), users can compare their stress before and after using the video, as well as track their stress levels with sustained practice. Users will also be able to easily share their stress scores, building a global community of stress management practice.

Environmental Circle (Request from Roots of Success)

Roots of Success' mission is to ensure that all people have the knowledge and skills needed to accelerate the transition to a more equitable, healthy and sustainable society. They would like to build an app that will make it possible for students going through our Roots of Success environmental literacy and job readiness curriculum to access additional resources and continue engaging with course content long after they have completed their classes. A course companion app could allow students to easily track progress, access multimedia, and practice vocabulary outside the classroom. The app could contribute to students' personal and professional development by offering tips on how to apply what they learn in class, along with prompts to begin enriching conversations with classmates, family, and community members. Additionally, a mobile app would be the ideal platform for students to access our extensive 'Green Jobs and Career Pathways Guidebook' – which is now only available to students in programs that can purchase print copies for in-class use.

Global Economic Opportunity Circle (Request from One Economy Corp)

One Economy built a webapp called BeeLocal, which they describe as the Yelp of social services, that allows a user to enter a zip code and find local, reviewed resources spanning family services, health resources and much more. BeeLocal is targeted toward a low-income population, in line with One Econony's core mission of providing technology resources to the underserved. This builds off of over 10 years of localization of The Beehive in communities around the world. Their user base, confirmed by many studies, is moving off of browser-based services and toward mobile. BeeLocal would like to provide dedicated mobile apps for iOS or Android.
Event Schedule. The following is a list of the weekends agenda:
6PM - Friday Evening -

Kickoff event with drinks, networking, and developer dating which leads into idea pitches and team formation.
10AM - Saturday Morning -

The fun continues with an all day hackathon. Work with the teams that you formed on Friday night to produce the app spec'd out the night before. Senseis will be available throughout the entire event to help you code up your solution. App submissions will be accepted throughout the day with a deadline of 7PM.
7PM - Saturday Evening -

Promptly at 7PM, teams will begin pitching their ventures. Pitches are limited to three (3) minutes per team.
Prizes. The following prizes are experiential and geared towards accelerating you towards a successful business as well as expanding your network and industry knowledge:
Social Good App Challenge (build a requested app)

Best Overall Social Good Challenge App

$2,500 Cash for the team to split

Best App Education Circle

$2,500 Cash for the team to split

Best App Environmental Circle

$2,500 Cash for the team to split

Best App Global Economic Opportunity Circle

$2,500 Cash for the team to split
Best General Social Good App (build your own idea)
Best Teen Summit App

1st Place - One (1) Bose IE2 headphones for each team member (Max 3)

2nd Place - One (1) Nook for each team member (Max 3)

3rd Place - O

ne (1) year of the

"Small" service from Github

for each team member
Best App using AT&T APIs (Click for more info)

$500 in gift cards for the team to split and entire team seeded with 4G Elevate Devices and one (1) month of 1GB DataConnect Service (Max 3) [compliments of Sierra Wireless]
Best App using Apigee App Services

$2000 in gift cards for the team to split
Best Sphero Game


$250 in cold hard cash + Sphero's

An additional $750 in cash when your app goes to market!

Best App using Keen Data Services

Best App using Stackmob

Six (6) months of Stackmob Mega Mob Services (~$18,000 value)
Best App using Parse

$

250

in Parse

credit

for the team to split
Best App using Tout


One (1) of the 5th version phone from your favorite fruity tech company
Best App using Tiggzi


1st Place - Twelve (12) months of Tiggzi Pro Plan

2nd Place - Six (6) months of Tiggzi Pro Plan

3rd Place - Six (6) months of Tiggzi Pro Plan
Judging Criteria. Apps will be judged based on the criteria below and weighted accordingly.
33% Weight - Ability to clearly articulate what your app does

33% Weight - Originality of idea

33% Weight - Use of Node.JS, Sencha, cloud9ide.com, Heroku, and other technologies
Student concepts for the teen summit will be based on the criteria below:
30% Weight - Presentation

30% Weight - Concept/Flow/Interface

30% Weight - Social Good Element

10% Weight - Programming/API usage
Social Media.
Follow us @hackathonlive for live updates and photos from the event
---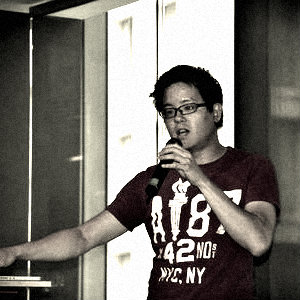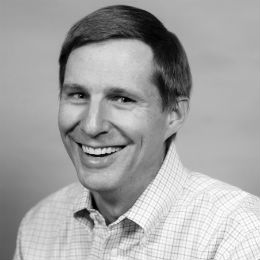 Alex
Donn,
Senior Marketing Manager at AT&T, is based out of sunny Seattle! His passion is educating developers young and old about mobile application development best practices through events like hackathons that fuse the collective interests of multiple technology and business leaders. He loves bacon and is allergic to all types of gluten.
Steve Schoettler,

co-founder and VP Platform Services at Zynga, combines a passion for education with two decades of experience in early-stage tech companies. During his time at Zynga, he has led the development of payment processing, virtual currency purchases, and fraud detection. Prior to Zynga, Steve led teams at GO, General Magic, and Kontiki to develop innovative technologies in mobile, security, and distributed computing. Steve earned a BS in Electrical Engineering and Computer Sciences from UC Berkeley.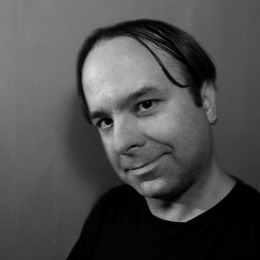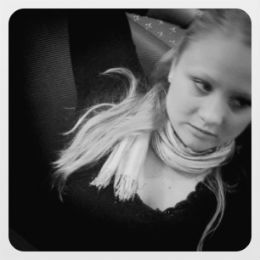 John Adams
(@netik) has worked in computer security, operations, and systems engineering for over 20 years. As an early member of Twitter's Operations team, he was responsible for monitoring and scaling Twitter's infrastructure, enabling growth from less than 100k users to over 140M users. He now works as the lead on Twitter's security team, improving security, SSL performance, and reliability at large scale.
Lynn Root is, by day, a web developer. By night, she is the founder of the San Francisco chapter of PyLadies, a groupd that mentors and supports women in the Python & Open Source community. She's also a champion and an organizer for Women Who Code in San Francisco, a 1600 member meetup group for women coders in the Bay Area.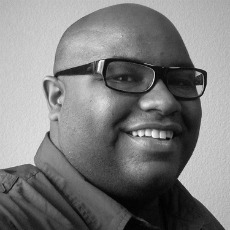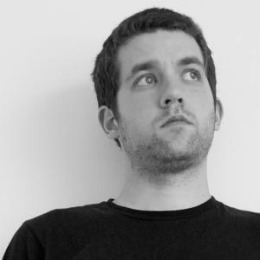 Curtiss Pope

is the founder and CEO of AisleFinder, an app that matches your shopping list with aisles in supermarkets. He started his technology career coding and designing web sites and software for companies like Yahoo, Microsoft, and Installshield. He often blogs in Venturebeat, and Hacker News. He additionally has been featured on many sites including Tech Crunch and CNET.
Tim Anglade,
handles Developer Relations & Outreach for Apigee. In previous lives, he was a Research Assistant, a Project Manager, a University Lecturer and a CTO but he kept writing code all the while. You may have met him at a conference, during the NOSQL Summer or seen him host the NOSQL Tapes. He's always up to chat about dev, hacks, apps & tech — so come say hi!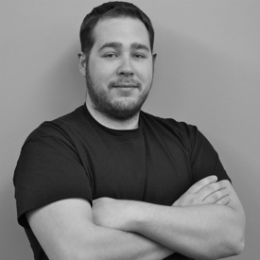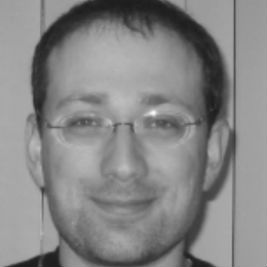 Adam Wilson,
the founder and chief software architect at Orbotix (makers of Sphero), attended the University of Northern Colorado and graduated with a degree in Mathematics and Physics. He has years of experience building custom software and worked in penetration testing for RMSTek – a true hacker at heart. He was involved in a NASA project with internet controlled robotics when he left to get rolling with TechStars and Orbotix.
Max Katz,
Head of Community and Developer Relations for Tiggzi (
http://tiggzi.com
), a cloud-based HTML5, jQuery Mobile and PhoneGap mobile app builder. He loves trying out new and cool REST API's in mobile apps. You can find out what Max is up to on his blog: mkblog.exadel.com and Twitter: @maxkatz.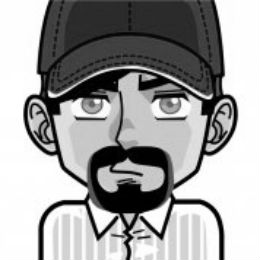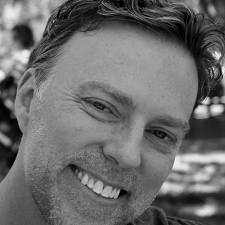 Craig Kerstiens

is an engineer and product guy at heroku. He is part engineer, working on business tools and analytics in his daytime hours and building web apps in my night time hours. He is part product guy, helping steer product guy, helping steer product teams at Heroku and making sure our engineers are enabled to be productive and users recieving value.
Sidney Maestre
is eating, sleeping and breathing all things mobile as StackMob's Platform Evangelist. Prior to joining StackMob, Sidney immersed himself in the world of payments as the primary Developer Evangelist at PayPal. He spent the last two years building mobile apps and sharing his knowledge with others. These efforts included speaking at Adobe MAX, SenchaCon, HTML5DevConf, Silicon Valley Code Camp, creating two courses, jQuery Mobile for Beginners and Learn Backbone.js + StackMob, for the uDemy.com platform and organizing the Bay Area Mobile meetup.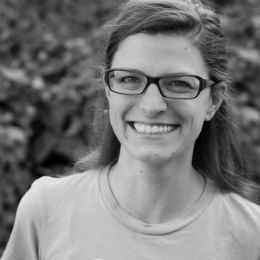 Michelle Wetzler
is a Director and Generalist at Keen IO, a big data analytics startup based in San Francisco. She specializes at Enterprise Architecture and Software Development.
Jeremia Kimelman
is the Platform Product Manager and Developer evangelist for Tout. He loves to get developers excited about utilizing APIs and building mobile businesses. Prior to Tout, Jeremia was at InMobi helping developers navigate the craziness of mobile monetization. He also organizes Mobile Monday Silicon Valley and loves a good joke, so don't hesitate to share one.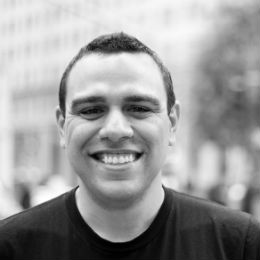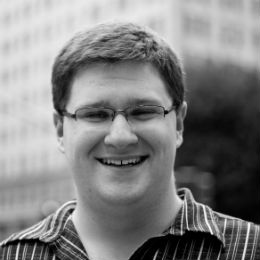 Héctor Ramos

worked as a systems architect for four years in the financial technology industry before turning to mobile app development. Héctor is most at ease in front of an Xcode window, but he is also a skilled Java developer with a new-found love for Ruby. His favorite kind of app requires a hefty backend behind it. Héctor has been actively promoting startups, teaming up with a group of entrepreneurs to launch the Startups of Puerto Rico initiative which helped organize Barcamps, Startup Weekends, and the first TEDx conference to be held in Puerto Rico. Héctor graduated from the University of Puerto Rico at Mayagüez with a B.S. in Computer Engineering.
David Poll

is a geek, and it shows. He first became interested in framework development working for Microsoft's Silverlight team, where he gained a healthy appreciation for the nuances of building software for other developers to consume. After working on Google's Chrome team, David found his way to Parse, bringing him right back to the developer-facing world he had grown to love. In addition to David's work for the tech giants, David has found ways to combine mobile development with his hobbies, building a few successful apps for Android and Windows Phone that serve the a cappella and barbershop singing communities. His app development ultimately led him to Parse, and once he saw what they were up to, he had to become involved.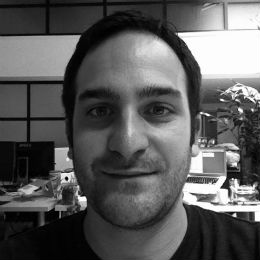 Erick Tai

joined StackMob from NexTag, where over the past six years, he led frontend engineering for some of their leading products. Most recently, he managed the engineering team for NexTag's travel category. Erick brings a wealth of development and product experience to StackMob.
Matt Vaznian,

Software Engineer, drummer, attitude Matt comes to StackMob with vast knowledge as an Apple iOS developer. He is a UC Berkeley alumnus. Before joining the team he worked at Cisco Systems, where he designed application prototypes in the collaboration space. In his spare time, Matt enjoys music festivals and exploring the city for great places to eat. Matt on LinkedIn | @_mattvaz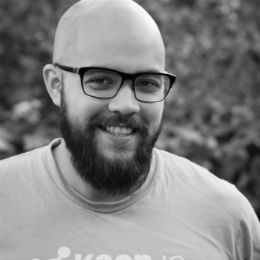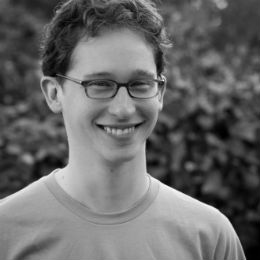 Kyle Wild

is a Data Scientist and the CEO at Keen IO. He specializes in code craft, team building, data science, internet marketing, game theory, and distributed systems. Prior to Keen Labs, he was the CTO of Storefront Social and a Technical Solutions Specialist for Google.
Dan Kador

is a Co-Founder and CTO at Keen IO. He specializes in Java, Cloud Computing, Ruby on Rails, and Objective-C. Prior to his time at Keen Labs, Dan worked as a Lead Member of Technical Staff at Salesforce.com.
---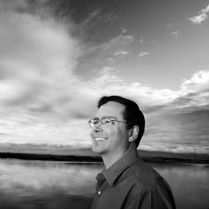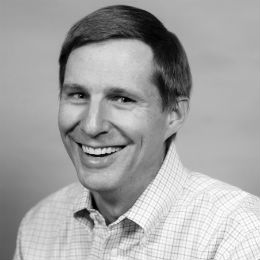 Jim Fruchterman

is social entrepreneur and CEO of Benetech, a nonprofit technology company based in Palo Alto, California. A technology entrepreneur and engineer, Fruchterman has been a rocket scientist, founded two of the foremost optical character recognition companies, and created numerous technology social enterprises. Fruchterman cofounded Calera Recognition Systems and RAF Technology, Inc. both of which were based on optical character recognition technology. In 1989, Fruchterman founded Benetech as a nonprofit social enterprise, to produce reading machines based on the Calera technology, for people who are blind.
Steve Schoettler,

co-founder and VP Platform Services at Zynga, combines a passion for education with two decades of experience in early-stage tech companies. During his time at Zynga, he has led the development of payment processing, virtual currency purchases, and fraud detection. Prior to Zynga, Steve led teams at GO, General Magic, and Kontiki to develop innovative technologies in mobile, security, and distributed computing. Steve earned a BS in Electrical Engineering and Computer Sciences from UC Berkeley.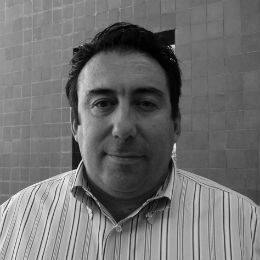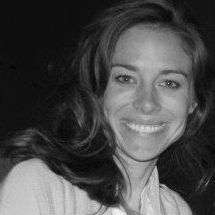 Kayvan H. Baroumand

is the Chief Executive Officer (CEO) and Founder of NestGSV. NestGSV's vision is to build a global network of business accelerators that support all entities involved in the innovation economy. NestGSV uses its network, programs and processes to identify, coach and accelerate startups and organizations that would like to compete in a global marketplace. Kayvan, a seasoned executive, brings more than 15 years experience in the high-tech, manufacturing and distribution sectors to his role as CEO of NestGSV.
Tia Ferguson

manages Strategic Partnerships at NestGSV, a Silicon Valley tech innovation center. Previously, she was responsible for investor outreach and program related fundraising efforts for Hub Ventures, a sustainability-focused startup startup accelerator based in San Francisco. Her passion for sustainable development led her to pursue a career in the innovation economy -- with a specific interest in supporting businesses models that support local economic and cultural resilience as well as environmental sustainability.

---
Student Mentors + Senseis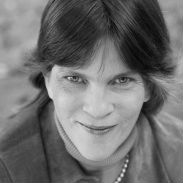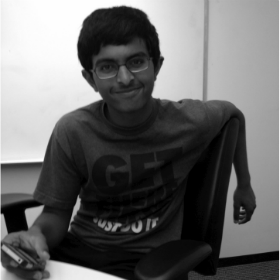 Dr. Mary Jean Koontz,

CEO & Founder of STEMGamesBYKids, is a mobile game producer, marketing professor and edu-tech. expert. She works with kids of all ages to design, program and bring to market innovative educational games designed and built by kids.
Dhruhin Kurli,

a Monta Vista high school programmer, started programming from 7th grade. He knows how to program Java, Javascript, SQL, PHP, a nd HTML. He worked with a programming team during summer, 2012 at STEMGamesBYKids, as an intern to develop a learning game for multiplication for mobile tablet devices. He won prizes from the 2 AT&T Hackathons he attended in Spring and Summer, 2012.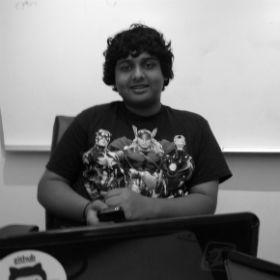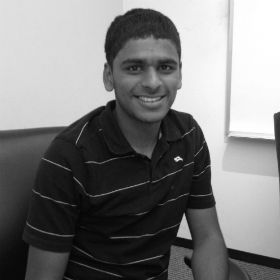 Yesh Ramesh

is a junior at Monta Vista High School with an interest in software development and coding. He has attended and won prizes at two AT&T Hackathons, and has done an internship with STEMGamesBYKids (San Francisco), during which he was part of an app development team, with a focus on programming a learning game based on multiplication for mobile tablet devices.
Vivek Koppuru,

a programmer from Monta Vista High School and a love for technology, has many experiences with coding from high school java courses and previously held AT&T hackathons in which he won prizes. He worked with a programming team over the summer as an intern at STEMGamesBYKids to develop a learning game for multiplication for mobile tablet devices.
---
Teen Summit Judges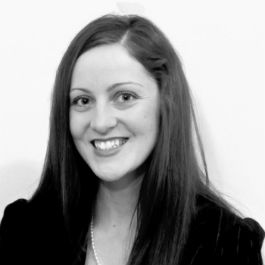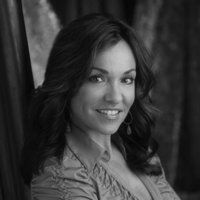 AnnaLise Hoopes

holds a Bachelor's degree in Philosophy and Studio Art from the University of Notre Dame, a Master's in Education from Harvard University, and a California teaching credential. AnnaLise taught elementary school before joining Iridescent in 2010. Over the past two years, she has worked to grow Iridescent's Technovation program from 43 girls to 520 nationwide. Technovation inspires high school girls in technology and entrepreneurship through app development. Supported by women mentors from industry, teams work together to build mobile apps, write business plans, and pitch to a panel of judges for a chance to have their idea taken to market. The organization has served 800 girls so far, and hopes to expand to 1,000 girls in 2013 as they expand globally.
Shawn Marie Edgington

is a cyberbullying prevention expert and your go-to cyber safety advocate. Shawn is the author of the bestselling book, The Parent's Guide to Texting, Facebook and Social Media: Understanding the Benefits and Dangers of Parenting in a Digital World, the Founder of the Cyber Safety Academy, The Great American NO BULL Challenge and Teen Video Awards. Shawn is also the CEO of a national insurance firm, where she provides risk management for companies across the country. After a personal experience she had with her then 16-year-old daughter being physically threatened and stalked by text and on Facebook, Shawn has made it her mission to help teens, educators and parents take the steps necessary to promote social media responsibility among our Nation's youth.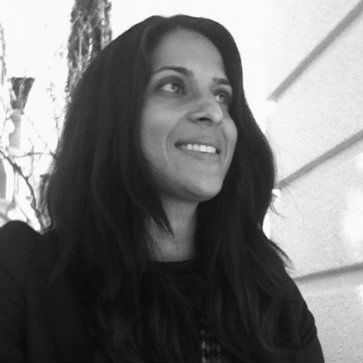 Chris

is the face, as well as the heart and soul, of the Soldsie team. A Wharton graduate and serial entrepreneur, Chris has expertise in finance, operations, and team building.
Jessie Arora,

founder of Teacher Square, is passionate about cultivating the education startup ecosystem to help create tools and services that improve teaching and learning for all students. She is an active angel investor mainly focused on the education space, applying her experiences from Google, Citizen Schools & Stanford School of Ed. She blogs at edcrunch.org and you can follow her @Jessie_Arora.
---
Sponsors