AT&T Mobile App Hackathon - Social Good (NYC) - #SGSGlobal

Saturday, September 22, 2012 at 10:00 AM

-

Sunday, September 23, 2012 at 10:00 PM (EDT)
Event Details
Have an idea for an app to improve society or need an app built for your charity?
This special edition of AT&T Mobile App Hackathon, an event produced by the AT&T Developer Program in coordination with the Social Good Summit, is focused on building the next great mobile app for Social Good.  Attendees are encouraged to come regardless of whether they already have a team to work with or nothing other, but a great idea. Our hackathon will introduce you to the latest cutting edge tools to help deploy your own app with a website backend, fully hosted in the cloud.
The Social Good Summit, September 22-23rd, unites a unique community of global leaders in order to power innovative ideas and the development of technology to solve the world's greatest challenges.  The event brings together many of the world's greatest minds and innovators in order to unlock the potential of new media and technology to make the world a better place.  
Learn more at: http://mashable.com/sgs/ 
Media Kit: http://bit.ly/technologyforgood
We Supply: Quick presentations and code samples that help to bootstrap your hacking, food to keep you going, and caffeine to keep you awake. Along with technical senseis to assist you in building faster, smarter, and with new tools.
You Bring: Your laptop, skills & ideas. Come with a collaborative, team focused mindset and/or team up in advance on Twitter/Facebook/Google+ via the #atthack & #SGSGlobal hashtags. Whether you are a backend person and code in Ruby/PHP/.NET or are a designer and only work with Illustrator, you are invited to attend this event. Every group needs a good balance of talent and your development skills are needed!
Ericsson Application Education Challenge
Education is the key to prosperity, independence and a better quality of life. Mobility, broadband and cloud technology can enable access to a 21st century education and can be transformational. Ericsson, the leading ICT player, is delivering technology to Connect To Learn, the global education initiative with the Earth Institute and Millennium Promise focused on providing secondary education to girls around the world.
Connect To Learn http://www.connecttolearn.org/ scholarships not only transform the life of the young people who earn them, but also benefits their classmates and teachers through the ICT investments Ericsson and Connect to Learn make in the secondary schools they attend. Connect To Learn provides access to secondary schooling, and supports the quality of education these students receive by enabling access to educational resources through computers and broadband connectivity at their schools.
Ericsson will award a scholarship, in the name of the winner, for one enthusiastic young woman, to complete secondary education.
Event Schedule.  The following is a list of the weekends agenda:
10AM - Saturday Morning - 

Kickoff event with breakfast, networking, and developer dating which leads into idea pitches and team formation.
11AM - Saturday Morning - 

Idea pitches and team formation. Pitch your ideas and form teams or just start coding with your preformed teams.
1PM - Saturday Afternoon - Lunch is served.
4PM - Saturday Evening -  End of the day. Continue to work on your project offsite or go home, get some rest and come back the next day refreshed!
10AM - Sunday Morning -  

The fun continues with an all day hackathon. Work with the teams that you formed on Saturday to produce the app spec'd out the day before. Senseis will be available throughout the entire event to help you code up your solution. App submissions will be accepted throughout the day with a deadline of 8PM.
1PM - Sunday Afternoon - Lunch is served.
6PM - Sunday Afternoon - Dinner is served.
8PM - Sunday Evening - 

Promptly at 8PM, teams will begin pitching their ventures. Pitches are limited to three (3) minutes per team.
Prizes. The following prizes are experiential and geared towards accelerating you towards a successful business as well as expanding your network and industry knowledge:
Best Hackathon Overall App -

Bonus: Samsung Developers is giving away a Galaxy S III or a Galaxy Note for the top winning team registered at SamsungApps.com 

Best App using AT&T APIs (Learn More)

1st Place

$500 in cash

A Sierra Wireless 4G LTE Elevate device and 1 Month of 1GB DataConnect Service (Max 3)

Samsung Developers Prize

Samsung Galaxy SIII or Galaxy Note for use of one of the following in your app:

Best App using a Pearson API (Click for more info)

1st Place

$250 in Giftcards for team to split

Sphero Best in Show

1st Place - $500 in cold hard cash

An additional $500 when your app goes to market!

Best SMS experience or game that encourages teens to get involved with social good

1st Place

An interview with DoSomething.org's development team

Lunch with DoSomthing.org's CEO Nancy Lublin

The winning ideas will be discussed with DoSomething.org's board members including Reid Hoffman
Judging Criteria. Apps will be judged based on the criteria below and weighted accordingly.  
33% Weight - Ability to clearly articulate what your app does

33% Weight - Originality of idea

33% Weight - Difficulty of technical implementation (e.g. languages, tools, and APIs used)
---
Alex Donn,

 

Senior Marketing Manager at AT&T, is based out of sunny Seattle! His passion is educating developers young and old about mobile application development best practices through events like hackathons that fuse the collective interests of multiple technology and business leaders. He loves bacon and is allergic to all types of gluten.

Geoff Hollingworth is Head of Business Innovation for Ericsson in Silicon Valley. He is responsible for next generation business models for both network providers and their customers. Most recently, Hollingworth was Head of IP Services Strategy for Ericsson North America. He previously was responsible for overseeing the Ericsson brand in North America and also led Ericsson's next generation multimedia initiative to drive the three screen experience for the Volvo Ocean Race.
Emily Banks is Mashable's managing editor, she joined the New York team in October 2010. Prior to working at Mashable, Emily tried a little bit of everything when it comes to news gathering and production, including editing one of the largest student-run newspapers in the country, writing for a top 25 newspaper and reporting live on TV at Georgia Public Broadcasting. She has a journalism degree from the University of Minnesota and since graduating has lived in Wisconsin, Georgia and New York.
Matt LeMay is the platform manager at bitly. He helps developers and platform partners get the most out of bitly's open API.
Michael Ludden is responsible for Technical Marketing activities related to Samsung Developers, Samsung's developer outreach group. He does event & trade show organization, sponsorships, hackathons, meetups, platform evangelism, device loaner programs, online marketing, social media engagement, informal co-marketing opportunities, app sourcing, tech sourcing and general business development.
Anthony Cuellar is the Developer Relations Manager for Pearson on the East Coast. Based out of New York City, Anthony is active in the city's thriving tech, startup, and developer communities. Anthony is passionate about technology, content creation, community management, and music festivals.

Christopher Kennedy,

 recently named one of the Most Poachable Players in Tech, currently leads the digital design front at M. Shanken Communications. He co-founded Grade Spotter, a NYC restaurant inspection guide for iPhone. He has been working on UX design for tablet and mobile applications, but he's designed and launched several successful websites. His team PoachBase won second at TechCrunch Disrupt in NYC.
Adam Wilson, the founder and chief software architect at Orbotix (makers of Sphero), attended the University of Northern Colorado and graduated with a degree in Mathematics and Physics. He has years of experience building custom software and worked in penetration testing for RMSTek – a true hacker at heart. He was involved in a NASA project with internet controlled robotics when he left to get rolling with TechStars and Orbotix.

Michael Schonfeld is a Developer Evanglist for Dwolla. Michael started programming when he was 8, after repeatedly ruining his father's work computer. He attended Cal State where he majored in something that has absolutely nothing to do with what he is currently doing, moved out to NYC on a whim, and joined Dwolla after meeting its incredibly inspiring founder - Ben Milne.
Roo Khan does tech support and organizing with over a dozen radical/queer/POC organizations in NYC as part of Palante Technology worker-owned Cooperative, @palantetech. They think about kyriarchy, hackery, activism, and love as @mxroo.
 
Mike Novak, has a strong passion for amazing user experience and design. You won't find him pushing beautiful pixels, but you will find him caring about each and everyone in any Opoloo project. His trade is making things work, fast and efficient. Prior to starting Opoloo, Mike worked at GroupMe, Medialets and various other web companies.
 
---
Senseis
Sagar Hatekar works as a back-end developer on the R&D Ventures team of the New York Times Company. He previously worked as a Mobile App Developer at R&D Labs of the New York Times Company, Samsung, PointAbout, and has a Masters in Computer Science from SUNY Binghamton. He codes in Java, Android, iOS, Python, and MongoDB.
Mike Caprio, Principal at Brainewave, conducts Startup Bus and has been a software engineer since 1997. He specializes in iPhone and Apple development, Microsoft and Unix development in myriad languages (e.g. C, C++, HTML/CSS, Java, JavaScript, jQuery, MySQL, Objective-C, PHP, Python, and Ruby on Rails). 
Du Hoang, is the Art Director for Calorie Count at About.com, a New York Times Company. A Jack-of-all-trades, Du's workflow begins with UX and wire-framing, to designs and look-and-feel, to HTML and Javascript, to video and animation.
Marianne Bellotti is a hackathon vet, having attended Photo Hack Day I & II, API Hack Day I & II, Hackday.tv, GDI Hackathon in the Hamptons for Humanity, Startup Weekend NYC, Meetup's Battle of the Braces among other events, winning thousands of dollars in prizes. Currently she serves as a Developer Evangelist and Hacker-in-Residence at Temboo. She hacks in PHP, Python, and Javascript (including node.js). And is particularly interested in visualizations, data, and machine learning.
Johnny "Diggz" Higgins

is an entrepreneur, musician, filmmaker and founder of

Geeks Without Bounds

. In 1999 Diggz co-founded

Voxeo

 and serves as Chief Evangelist for Voxeo Labs' flagship cloud communications platform,

Tropo

 

and its community of over 250,000 developers. 

Diggz is also a professional dueling piano player and will perform at the slightest arm-twist.

Patrick Hayes is a recent graduate from the University of Waterloo, where he studied computer science and pure mathematics. He is currently an engineer on the platform team at foursquare, working on foursquare connected apps.
 
Alex Gaber, 

is an API Evangelist for Layer 7 Technologies a company that manages over 200 APIs spanning business and government.  Starting as a web developer 15 years ago, Alex grew up in Silicon Valley and is an active member in the hackathon and developer community.  He has a passion for building web and mobile applications that integrate numerous APIs and ideas to create innovative and unique solutions. 

 
---
Guest Judges
| | |
| --- | --- |
| |   |
| Kevin W. Gisi is a product engineer with Mashable, dedicating his efforts to the place where technology, journalism, and social media meet. He works out of Manhattan, and has spoken at regional conferences on subjects including Ruby, JavaScript, test-driven development, Go, and Dart. Kevin is a co-organizer of the Rails Rumble international web competition - a 48-hour distributed hackathon focused on Ruby on Rails micro-applications. During the past few years, he has overseen the recruitment and training of expert-panel judges, handled event PR, and even helped manage acquisition offers for several Rails Rumble entries. Kevin joined the organization team after his own accessibility-focused application took the "Most Innovative" prize in 2008.  | Spondon Dey, Chief Technology Disrupter and Senior Tech. Staff Member at AT&T Labs, is known for taking traditional service models and turning them upside down on their head. As a result, order comes out of that chaos as new service prototypes for future service offerings at AT&T in both the consumer and enterprise markets across mobility services and Big Data analytics. He lives on the Jersey Shore and performs his magic and meta-physics in the AT&T Labs facility in Middletown, New Jersey. He likes writing comedy movie scripts in his free time, loves Italian food and enjoys spending time with his cat, Ra. |
---
Sponsors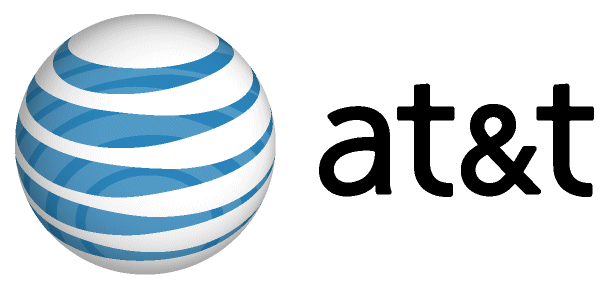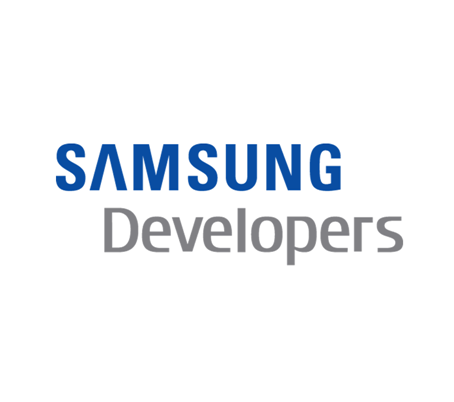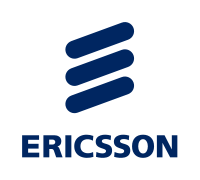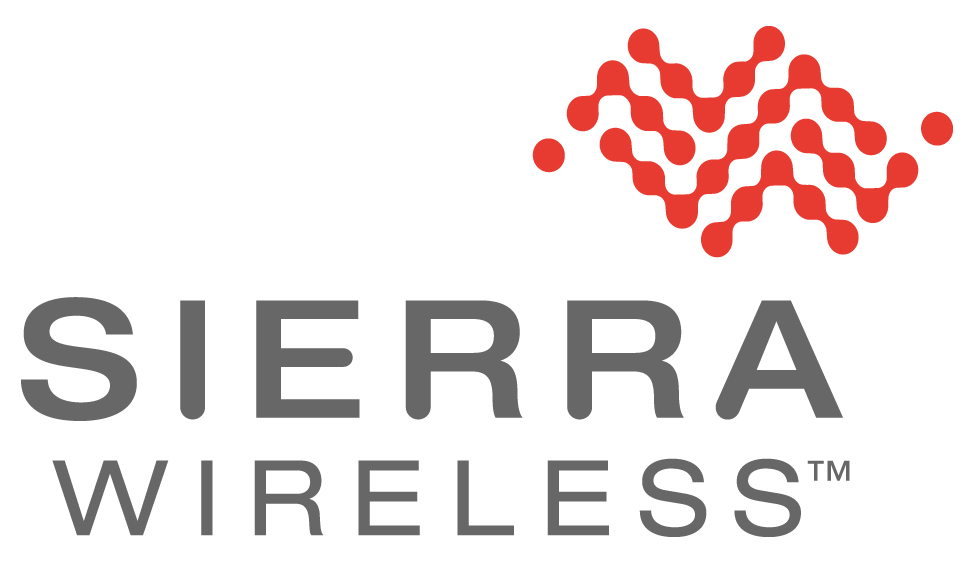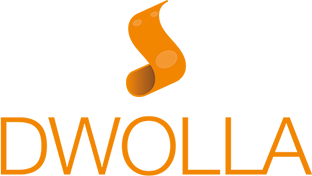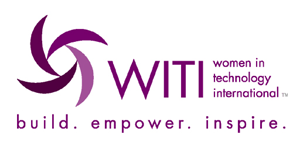 Media Sponsors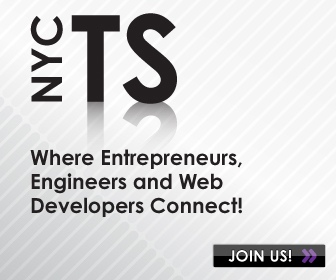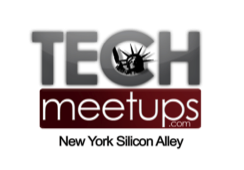 Attendee List
Sort by:

Date

|

First Name

|

Last Name
When & Where

92Y Tribeca
200 Hudson St.
New York, NY


Saturday, September 22, 2012 at 10:00 AM

-

Sunday, September 23, 2012 at 10:00 PM (EDT)
Add to my calendar
Organizer
AT&T hosts both developer and creator competitions, as well as workshops.  Please join us at one of our free events listed here.  The full event agendas are in the Eventbrite description.  Also, check out the AT&T Developer Program for more information about our platforms.  See you soon!