AT&T Mobile App Hackathon - San Diego - CyberTECH & City of San Diego

Saturday, May 30, 2015 at 11:00 AM

-

Sunday, May 31, 2015 at 5:00 PM (PDT)
Event Details
Have an app idea or need an app built for your business?
In an effort to support San Diego's Smart City initiatives, CyberTECH has partnered with the City of San Diego and AT&T to produce a city-wide Hackathon on May 30-31, 2015. The CyberTECH Hackathon is a computer security competition that encourages web developers, programmers, cyber experts, entrepreneurs and representatives from established enterprises to collaborate in a 24 hour period to create usable software. Using real data from the City of San Diego, the Hackathon requires competing teams to build secure mobile applications that will be useful for all San Diego residents.
Gary Hayslip, Deputy Director and Chief Information Security Officer for the City of San Diego and CyberTECH Co-Chairman stated, "The City recognizes that making data available online in this manner will promote civic engagement, improve service delivery, allow for more effective communication with the public, and increase opportunities for economic development."
"An example of the type of mobile app we will be looking for might be one involving water conservation," said Darin Andersen, Chairman and Founder of CyberTECH.
The data and API that will be provided for the Hackathon is datasets that have been collected over the last 10 years by the Development Services Department. This is data on permits and applications that have been submitted to the city over the years for everything from building a house to installing solar panels or opening business.
"We view this Hackathon as a chance for the Citizens of San Diego to use data provided by the City to create one of our first mobile apps for the benefit of our citizens. We are very excited to see what innovative ideas will be created by the teams during this Hackathon," said Hayslip.
The Hackathon is being co-produced by the AT&T Developer Program and sponsored by Splunk, provider of the leading software platform for real time Operational Intelligence.
Guest speakers include San Diego Council President Sherri Lightner and the Deputy Director of the Development Services Department, Jim Meyers.
The Hackathon will be held in downtown San Diego at CyberTECH's cybersecurity incubator and shared workspace, CyberHive, on Saturday, May 30 and Sunday, May 31.
We Supply: Quick presentations that help to bootstrap your effort, food to keep you going, and caffeine to keep you awake.
You Bring: Your laptop, skills & ideas. Come with a collaborative, team focused mindset and/or team up in advance on Twitter/Facebook/Google+ via the #atthack hashtag. Whether you are a backend person, designer, entrepreneur, student, or just interested in tech; you are invited to attend this event. Every group needs a good balance of talent and your development skills are needed!
Event Schedule.  The following is a list of the weekend's agenda:
Day 1




11AM - Kickoff event with lunch and people networking which leads into idea pitches and team formation.
12PM - Lightning Talks from s

peakers and sponsors (please see below for list).  Lunch is served.

1PM - Pitch ideas and form teams
Day 2


9AM - The fun continues with breakfast served in the morning! Work with the teams from Day 1 to complete the app spec'd. Senseis will be available to help you code your project.  

Please sign up your teams to present via this link: 

http://bit.ly/fastpitchsd

12PM - Lunch is served.  All teams should be registered.
2PM - Keyboards 

down. Fast Pitches start promptly at 2PM and are limited to three (3) minutes per team.  Slides are discouraged.  If used, limit to one introduction slide.
Prizes. The following prizes will be awarded after the fast pitches are completed and the judges have convened:
Best Hackathon Overall App 

1st Place - $1000 in Gift Cards for the team (Must be a two or more person team to receive full prize.  Single person team will receive $600.).

Best Use of City of San Diego dataset

1st Place - $250 in Gift Cards for the team


Community Choice Award

1st Place - $250 in Gift Cards for the team

This is awarded after the event based on comments on the AT&T Developer Program blog

AT&T Developer Program Registration 

One (1) Sphero Ollie to one (1) randomly selected person who registered for the AT&T Developer Program during the event.
Judging Criteria. Apps will be judged based on the criteria below and weighted accordingly.  
33% Weight - Ability to clearly articulate what your app does
33% Weight - Originality of idea
33% Weight - Creative use of technologies discussed at the event
Hackathon Legal. 
You must be 18 and over to register a team and win a prize.  Participants under 18 are allowed but must have an adult sponsor present at all times.

AT&T General Terms and Conditions: http://db.tt/kyPS9ojR
---
 
 

Sherri Lightner currently serves as Council President for the City of San Diego. She is the first female engineer to serve on the City Council, and the first female Council President. She has served as the Councilmember for District 1 in the City of San Diego since December, 2008.

Sherri's current priorities as Council President include economic development, and expanding the tech, cyber-tech and blue tech industries in San Diego, working on the City's Water Policy to develop an affordable and sustainable water supply, promoting STEM education and closing the job skills gap, and updating the City's Charter to make it work better for both our citizens and city departments. Sherri's additional priorities include addressing the City's infrastructure issues and restoring essential services such as police, fire, libraries and park and recreation hours.

Darin Andersen is a distinguished Internet of Things (IoT) and cybersecurity professional with over 15 years of experience in the security industry. In 2013, Mr. Andersen founded CyberTECH (CyberHive and iHive Incubators), a global cybersecurity and IoT network ecosystem providing cybersecurity and IoT resources, strategic programs and quality thought leader IoT Forums across the nation. Darin is also founder of CyberUnited, a cybersecurity, big data and predictive analytics firm that applies a behavioral psychology framework via machine learning, data, analytics and inferential algorithms to determine and prevent identity and insider threats within the enterprise, academic and government organizations. Before founding CyberUnited, Darin was the GM, North America for Norman Shark, a forensics malware analytics company, recently acquired by Blue Coat Systems. Prior to Norman Shark, Darin was the Chief Operating Officer (COO) at ESET, an award winning and antivirus solutions company, where he was a leading driver in growing the company to over 800 employees worldwide and building an extensive network of malware research centers in 9 countries as well as a network of partners spanning more than 180 countries. While COO at ESET, Darin created the "Securing Our eCity" initiative. The initiative, now an independent Foundation, was recognized by The White House as the "Best Local/Community Plan" DHS National Cybersecurity Awareness Challenge.  

Mr. Andersen was recently named a Distinguished Fellow by the Ponemon Institute, a research center dedicated to privacy, data protection and information security policies. He received the Internet of Things award at the 2014 Cybersecurity Awards and was named Top Influential by The San Diego Daily Transcript for 2015. Darin received an MBA in Finance and Operations Management and 2nd Masters in Information Systems and Operations Systems both from University of Southern California.

 

Tom Caldwell, President, CyberFlow Analytics

A veteran of Cisco and Microsoft, with more than 20 years in business and software engineering, Tom has deep expertise in delivering Cloud-based software products and large scale software systems to large enterprise and service providers. Currently, Tom is the President of CyberFlow Analytics, a cybersecurity and Internet of Things (IoT) analytics company. Previously, Tom was President of LonoCloud, a Cloud PaaS company. Tom has a degree in Biology and Mathematics from California State University, Fresno and a Masters in Engineering and Computer Science from California Polytechnic State University, San Luis Obispo.

Michael Pacholec, Director of Developer Evangelism for AT&T. We host hackathons and workshops around the USA to foster innovation in mobile applications and IoT. Join us for a fun and fast weekend of coding, learning, networking and competition!
---
 
 

Jim Myers is a Deputy Director with the City of San Diego Development Services Department responsible for IT, finance, and other support functions for the department. He holds a Business – Finance degree from San Diego State University. For 25 years, he has been the principal architect for automation used by Development Services Department. He is a certified Java programmer and certified Java developer amongst other technologies. His current favorite language to code in is Ruby. He designed an open data solution set for Development Services and got it implemented in September 2014.

Gary R. Hayslip
Deputy Director, Chief Information Security Officer
City of San Diego, CA

As Chief Information Security Officer (CISO) for the City of San Diego, Gary advises the City of San Diego's executive leadership consisting of Mayoral, City Council, and 40+ city departments and agencies on protecting city government information resources.
Gary oversees citywide cyber security strategy and the enterprise cyber security program, operations, compliance and risk assessment services. His mission includes creating a "risk aware" culture that places high value on securing city information resources and protecting personal information entrusted to the City of San Diego.

Gary is involved in the cybersecurity and technology start-up community in San Diego where he the Co-Chairman for Cybertech, the parent organization that houses the Cyber incubator Cyberhive and the Internet of Things incubator iHive. He also serves on the board of Brier & Thorn International, a cloud based Managed Security Services Company.

He is an active member of ISSA, ISACA, OWASP, INFRAGARD, and holds numerous professional certifications including: CISSP, CISA, and CRISC. He holds a BS in Information Systems Management, Masters in Business Administration, and has over 28 years of experience in Information Security, Enterprise Risk Management, and Threat Mitigation.

LinkedIn Profile: http://www.linkedin.com/in/ghayslip
Twitter: @ghayslip
---
Sponsors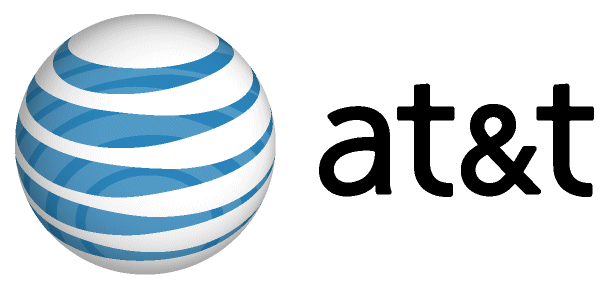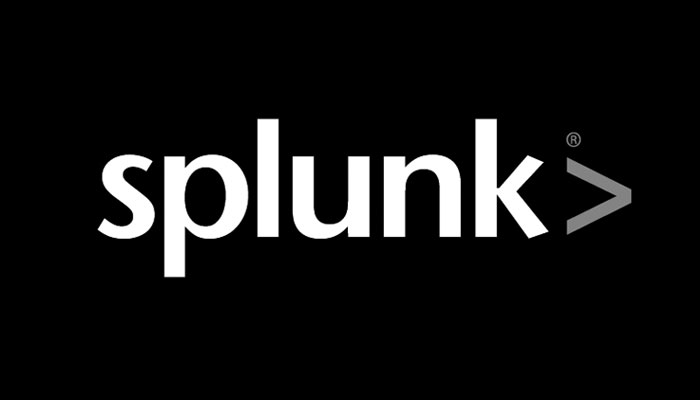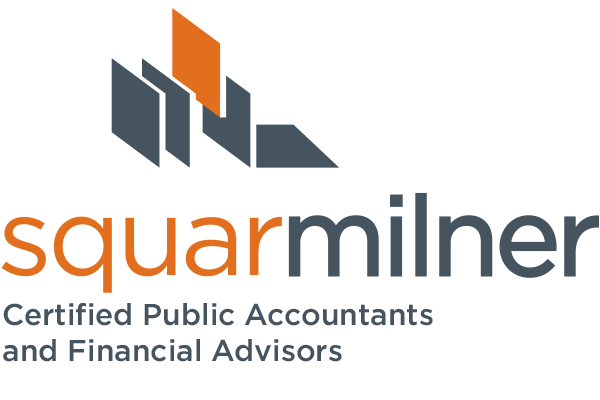 Attendee List
Sort by:

Date

|

First Name

|

Last Name
When & Where

CyberHive
1855 1st Avenue
#103
San Diego, CA 92101


Saturday, May 30, 2015 at 11:00 AM

-

Sunday, May 31, 2015 at 5:00 PM (PDT)
Add to my calendar
Organizer
AT&T hosts both developer and creator competitions, as well as workshops.  Please join us at one of our free events listed here.  The full event agendas are in the Eventbrite description.  Also, check out the AT&T Developer Program for more information about our platforms.  See you soon!