AT&T Mobile App Hackathon - Public Safety (Palo Alto)

Friday, May 17, 2013 at 6:00 PM

-

Saturday, May 18, 2013 at 10:00 PM (PDT)
Event Details
Did you know that mobile apps can be built in a day?
Come to an AT&T Mobile App Hackathon to find out how. With the adoption of 4G LTE, policy, fire, and EMS personnel will soon be able to access the same kinds of high-speed data networks we make use of every day. Vaulting them into the world of networked communications, these first responders will need a litany of mobile apps to help them do their jobs protecting our communities.
Building on commercially available software, you'll be able to work with some of America's finest with actual police, fire, and EMS personnel on hand to help you work through some of these unique and exciting challenges. Finally, we've lined up some of the best mobile security companies in the business to help you integrate security best practices into your apps.
This is an important market with many opportunities for developers. By hacking for public safety mobile apps, developers can mature their ideas, get involved in an exciting community, and create something to further the greater social good.
Haven't been to a hackathon before? Read this FAQ.
Developer Challenges.
Location Challenge (Prize Amount TBD) -

 

Emergency responders live in an inherently mobile environment – but their work is often done in groups.  To that end, how can your application provide location-based information to a first responder in the field about his/her location, the location of others in their cohort, and give permissioned access about that information to their command.  How can your application provide them information about their situation and environment?

Security Challenge - (Prize: Samsung Galaxy Tab 2 10.1)

-  To ensure your Android app passes the security audit, AT&T has brought in three different security vendors.  Raffle tickets will be awarded for scanning your app with Veracode, Appthority or Lookout Security (through AT&T's Application Resource optimizer).  Take advantage of each to improve your chances of winning!
Team Communication Challenge

- Public safety works in teams responding to an incident. The teams can be formed dynamically as the situation changes and additional capabilities are needed. Information needs to be shared quickly in the team and the information shared can take many forms e.g., pictures, videos, data files, maps, vital signs. How can your application help quick formation of a team and addition of new team members? How can you application help team members quickly share information of different types in the team? How can your application help the team leader plan and understand team activities?
Situational Awareness Challenge - Public safety requires needs to be fully aware of the surroundings and available resources for any situation they may encounter. This includes e.g., a live, direct or indirect, view of their immediate physical, real-world environment,. These professionals need access to information that some which may not be plainly visible (i.e. gas lines, electrical wires, stand pipes, CCTV cameras, etc). How can your creation help to provide an augmented reality experience of the surroundings and incident situation for the user? How can your solution support hands free, heads-up operation?
Event Schedule.  The following is a list of the weekends agenda
Friday - May 17th




6PM - Friday Evening - Kickoff event with dinner, networking, and developer dating which leads into idea pitches and team formation.
7PM - Friday Evening - Speakers present (please see below for list)
8PM - Friday Evening - Pitch ideas and form teams
12AM - Friday Evening - End of the day 1

Saturday - May 18th




10AM - Saturday Morning -  The fun continues with breafast served in the morning! Work with the teams from Friday to complete the app spec'd. Senseis will be available throughout the entire day to help you code up your solution. App submissions will be accepted throughout the day with a deadline of 6PM.
11AM - Saturday Morning - Breakout Sessions

11:00AM - Veracode

Weak Input Validation

App Permissions

Component Security and Permissions


11:30AM - Appthority

The Top 5 App Developer Mistakes

Their Impact

How to Easily Avoid Them

Security Challenge Raffle Tickets will be awarded to attendees of each session


1PM - Saturday Afternoon - Lunch is Served
6PM - Saturday Evening -

Pencils down. Please sign up your teams to present via this link: 

http://bit.ly/hackprezreg

 Pitches start promptly at 6PM and are limited to three (3) minutes per team. No powerpoints unless you are only presenting an idea.
Challenges. The following prizes are experiential and geared towards accelerating you towards a successful business as well as expanding your network and industry knowledge:
Best Hackathon Overall App 
Judging Criteria. Apps will be judged based on the criteria below and weighted accordingly.  
33% Weight - Ability to clearly articulate what your app does
33% Weight - Originality of idea
33% Weight - Technically Challenging & fulfills app security audit
Hackathon Legal. 
Social Media. 
Follow us @attdeveloper for live updates and photos from the event
---
Alex

 Donn,

 

Senior Marketing Manager at AT&T, is based out of sunny Seattle! His passion is educating developers young and old about mobile application development best practices through events like hackathons that fuse the collective interests of multiple technology and business leaders. He loves bacon and is allergic to all types of gluten.
Alex Kreilein is at Technology Policy Strategist at the US Dept. of Homeland Security and is detailed to the National Institute of Standards & Technology. His work advances policies in technology and telecommunications including: national security and emergency communications, mobile applications development and delivery, spectrum management, cybersecurity, risk analysis, research and development, and oversight of multi-billion dollar grant programs. 
 
Patrik Ringqvist is the Vice President, Wireless Networks for Ericsson North America. Ringqvist has 30 years experience in the telecommunications infrastructure industry. He is responsible for Ericsson's North American direction for expanding and evolving mobile networks. In this role, Ringqvist manages Ericsson's solutions for mobile broadband networks in North America.

Prior to his current role, Ringqvist has also held positions in sales and product development in the United States and Sweden. He has extensive experience in working with wireless networks, from first-generation analog systems through fourth-generation broadband systems.

Michael Hardiman is a Director of Mission Critical Broadband Solutions at Alcatel-Lucent. He also 

leads the FirstNet Team, and is responsible for 

the company's go to market strategy, including sales, business development, and 

partnership formation. In his role, Michael is responsible for engagement with State 

and Local governments and public safety agencies engaged in the FirstNet initiative.

Michael has been with Alcatel-Lucent since 2003 and has held roles in both Europe
and the United States. Prior to joining
Alcatel-Lucent in 2003, Hardiman held roles in Sales and Channel Sales for ATG, an
Application Server, e-Commerce, and Portal software company.

Congresswoman Anna G. Eshoo, exemplifies innovation, much like the Silicon Valley region she represents. She is a problem solver and a consensus builder. In Rep. Eshoo's two decades in Congress, she has defended consumers, promoted American competitiveness and innovation, fought for access to health care for families and children, protected the environment, and encouraged development of clean energy technology.

Theodora Titonis, Veracode's Vice President of Mobile, passion for technology began when she started programming computers at the age of seven. While pursuing computer science at The Ohio State University she focused on the challenging field of security.

By 2009, Theodora built a multi-million dollar security company providing expertise to government agencies, leading financial institutions and Fortune 500 Companies.

 

Kevin Watkins

is the CTO and part of the founding team at Appthority, The Authority in App Security™. Kevin Watkins most recently served as a Research Architect at McAfee Labs. His research focus has been on automation of content to regulatory frameworks, VoIP content compliance (to which he works with working groups to define VoIP security standards), and designing research tools for mobile malware. At McAfee he was considered the mobile expert and is often called upon for analysis, media interviews, and to speak at industry conferences.

Christopher Moore

is a 

recently retired Chief of Police for the San Jose (CA) Police Department with over 30 years of service as a sworn police officer. His law enforcement career spans from Patrol and Street Crimes to Internal Affairs and a department spokesperson in the Office of the Chief of Police.

Chief Moore served as the founding Chairman of the Public Safety Alliance, a coalition of U.S.-based public safety associations that successfully persuaded the U.S. Congress to assign 700 MHz spectrum for and to fund a dedicated nationwide public safety broadband network (FirstNet).  He is a member of the Police Executive Research Forum (PERF) and the International Association of Chiefs of Police (IACP).


Julio Valcarcel Jr recently retired from the Maryland State Police after 22 years of service to the citizens of Maryland.  He was responsible for developing the Mobile Systems Unit  in the Information Technology Division and was tasked with deploying mobile computers to the patrol cars which did not have anything in 2004 when the project started.  Upon completion of the multi-year  project the agency had over 1000 mobile devices in use.  He also worked on deploying several projects to the field users including a mobile query system and and electronic citation and warning system.  His last project with the state police involved deploying over 200 license plate readers across the multiple agencies in Maryland as well coordinating with the surrounding states.  He was also active in search and rescue (SAR) management.  

Since his retirement, he has taken on a new career with Elsag North America and continues to work with license plate reader systems.  He continues to stay active in the SAR community by helping to train new search team management students in the SAR community.

Peters Suh, Managing Partner of Pacific Oaks Partners LLC, runs a management and technical consulting practice in San Francisco focusing on wireless and applications industry. Current clientele includes the Federal Commerce Department and Samsung Corporation.

Previously, he served as CEO for the Wholesale Applications Community (WAC), whose goal was to simplify applications development by giving developers the opportunity to write applications that can be deployed across multiple platforms and address a potential global market of more than 3 billion users. 

 

 

David Richardson was the 4th engineer at Lookout and led the mobile team from 1000 users to 45 million and grew the team from 2 mobile engineers to 15+. He has spoken at various developer focused events about Android security issues in the past.

He created Plan B, a popular Android app for locating a missing device after its already been lost, even if you didn't install it ahead of time. He is now a Product Manager at Lookout running all Lookout Labs projects as well as iOS.

He also is an avid karaoke singer and can be found on Twitter via this link: https://twitter.com/docgravel

 
---
Senseis
 

Max Katz,

Head of Community and Developer Relations for Appery.io (

http://appery.io), a cloud-based HTML5, jQuery Mobile and PhoneGap mobile app builder. He loves trying out new and cool REST API's in mobile apps. You can find out what Max is up to on his blog: mkblog.exadel.com and Twitter: @maxkatz

.

 

 

 

 

 

 

 

 

 
---
Sponsors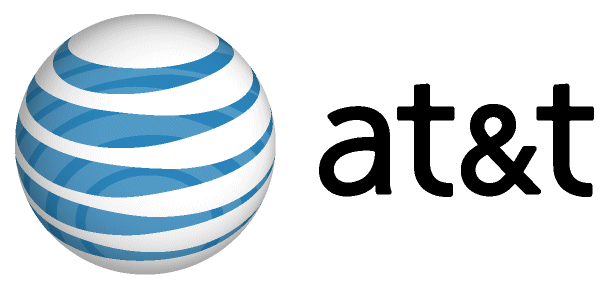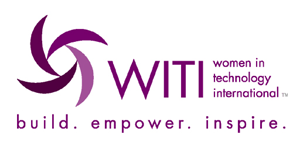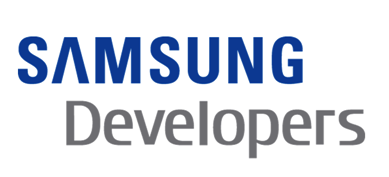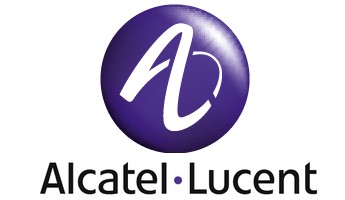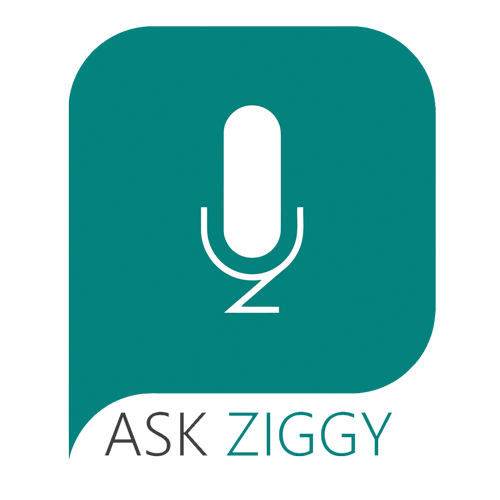 Attendee List
Sort by:

Date

|

First Name

|

Last Name
When & Where

AT&T Foundry
260 Homer Ave
Palo Alto, CA 94301


Friday, May 17, 2013 at 6:00 PM

-

Saturday, May 18, 2013 at 10:00 PM (PDT)
Add to my calendar
AT&T Mobile App Hackathon - Public Safety (Palo Alto)