AT&T Mobile App Hackathon Palo Alto - Women in Tech

Friday, September 19, 2014 at 6:00 PM

-

Saturday, September 20, 2014 at 9:00 PM (PDT)
Event Details
Are you an entrepreneurial woman with an amazing idea you can't wait to get built? Are you a developer with awesome skills excited to work on a women led start-up?
Do you like to make things? Are you inspired by the power of technology? If so, we want to see you in action. We're opening our doors for you to help us innovate. We're looking for creative female entrepreneurs and professionals like you to lead diverse teams of men and women at the 2014 AT&T #WIThack, a series of Women in Tech hackathons all across the country. .
Come join us for this very special women in tech focused AT&T Mobile App Hackathon, an event produced by the AT&T Developer Program. At AT&T, we have adopted a progressive approach to innovation – one that embraces openness and encourages collaboration between entrepreneurs and professionals of all genders and backgrounds. We believe that women provide a critical spark to the tech industry and through empowering opportunities like this, female technologists will be the catalyst we need to accelerate innovation and economic growth.
This hackathon will provide male and female developers with opportunities to develop mobile apps using the most bleeding edge platforms and hardware. Senseis from AT&T, sponsors, and local groups will be onsite to help teams hack.

We've heard from many tech women that at hackathon events they frequently are relegated to project manager or note taker roles within the team. So we're proud to offer special prizes to women-led teams at our event with extra accelerator prizes awarded to all-female teams..
Also, careers experts from AT&T will be on hand to talk about awesome technology job openings in different areas of our business.
We Supply: Quick presentations and code samples that help to bootstrap your hacking, food to keep you going, and caffeine to keep you awake. Along with technical senseis to assist you in building faster, smarter, and with new tools.
You Bring: Your laptop, skills & ideas. Come with a collaborative, team focused mindset and/or team up in advance on Twitter/Facebook/Google+ via the #atthack hashtag. Whether you are a backend person, designer, entrepreneur, student, or just interested in tech; you are invited to attend this event. Every group needs a good balance of talent and your development skills are needed!
Quantified Bike Challenge: Are you interested in building apps around fitness or quantified self? Are you an avid cyclist or interested in helping to create apps that encourage a more ecofriendly world? If so then we have the perfect challenge for you!
We have partnered with Ericsson, the Canary Challenge and AT&T in order to challenge developers to create the ultimate quantified bike app. Teams will be free to build apps around whatever concept they wish using any of the available technologies, including embedded systems and wearables such as Vuzix smart glasses.
Additional prizes will be available for women led teams that take up this challenge
Free Telerik Tools: Interested in jumpstarting your development? Learn how you can gain early access to Telerik tools below:
Click here to receive the latest Telerik tools and WIN some great prizes while you develop! Telerik tools allow you to spend more time refining your idea rather than evaluating tech for putting it together. We've got that covered.
How does it work? We'll give you and your team free access to Telerik DevCraft tools for up to 6 months to give you enough time to prepare and use our tools. Simply email hackathons@telerik.com and provide us how many seats you require along with the name of the AT&T Hackathon you are attending.
Special Offer: Get familiar with the latest in Android smart wearable glasses before you head off to the competition or take your app to the next level with smart glass integration. AT&T together with Vuzix Corporation have put together a deal specifically for registered participants of the hackathons. For a limited time, purchase the Vuzix M100 Smart Glasses for $699.99 (normally $999.99) and the associated SDK for only $139.99 (normally $199.99), a savings of $360.00. Click the image below to learn more and purchase your glasses: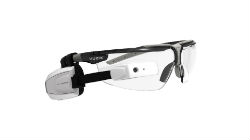 Event Schedule.  The following is a list of the weekend's agenda:
Day 1




6PM - Kickoff event with dinner, networking, and developer dating which leads into idea pitches and team formation.
7PM - Speakers present (please see below for list)
8PM - Pitch ideas and form teams
Day 2


10AM - The fun continues with breakfast served in the morning! Work with the teams from Day 1 to complete the app spec'd. Senseis will be available throughout the entire day to help you code up your solution. App submissions will be accepted throughout the day with a deadline of 6PM.
1PM - Lunch is Served
6PM - Pencils down. Please sign up your teams to present via this link: 

http://goo.gl/mKmKN9

 

Pitches start promptly at 6PM and are limited to three (3) minutes per team. No powerpoints unless you are only presenting an idea.
Prizes. The following prizes are experiential and geared towards accelerating you towards a successful business as well as expanding your network and industry knowledge:
Best App from a Women Led Team


1st Place - $3,000 for the team to split

Best App from an All Women Team


1st Place - $2,000 for the team to split


Best Quantified Bike App

1st Place - $3,000 for the team to split


Best Quantified Bike App from a Women Led Team


1st Place - $2,000 for the team to split


Best App using AT&T APIs

1st Place - $500 in Gift Cards for the team to split


Best App using ESRI

1st Place - $1,000 in cash

Additional Prizes TBA
Judging Criteria. Apps will be judged based on the criteria below and weighted accordingly.  
33% Weight - Ability to clearly articulate your app idea


33% Weight - Polish of the application including Mobile App User Experience and Functionality.  

33% Weight - Difficulty of the technical implementation
Hackathon Legal. 
Social Media. 
Follow us @attdeveloper for live updates and photos from the event
---
Alex Donn,

 Senior Marketing Manager at AT&T, is based out of sunny Seattle! His passion is educating developers young and old about mobile application development best practices through events like hackathons that fuse the collective interests of multiple technology and business leaders. He loves bacon and is allergic to all types of gluten.

Jeanine Swatton,

 Director of Evangelism at Yodlee.com, teaches iOS development and Ruby on Rails at a multiple universities. One of her passions is to educate students, including students from underrepresented or disadvantage groups to excel in engineering. Jeanine uses her remaining free to to organize the Women in Technology meetup and the Silicon Valley Ruby on Rails Meetup.


Michele Titolo

has been developing for iOS before it was known as iOS, and before the iPad. She inherited codebases, and started them from scratch. She has done rewrites solely for the purpose of creating something maintainable and extendable. She never leaves a codebase in a worse state than she started, and strongly advocates writing tests and documentation.

Davey Stevenson,

a Lead Developer at Esri, is a Software Engineer and Web Developer. She is currently working with Ruby on Rails and Javascript and has experience as both back-end and front-end web development. In her past life she also worked with C/C++ and Java.

Georgia Partyka

is the newest member of the Vuzix development team. She is currently attending Rochester Institute of Technology as a Game Design and Development major with a Computer Science minor with strong focus in Software Engineering.

Svetla Yankova

is a Product Marketing Manager in Telerik. She has been with Telerik in over 3 years and has worked directly hundreds of customers in order to match a solution to their specific needs. In her current role she is able to work closely with the product team to drive product adoption and bring new ideas to market.

 

Nicolas Grenie 

is a Developer Evangelist at 3scale, API freak and Meteor addict.

 
---
Senseis
Lynn Root is, by day, a web developer. By night, she is the founder of the San Francisco chapter of PyLadies, a groupd that mentors and supports women in the Python & Open Source community. She's also a champion and an organizer for Women Who Code in San Francisco, a 1600 member meetup group for women coders in the Bay Area.
Anna Billstrom is a full stack and mobile developer at Momentus Media a startup in the Mission District of San Francisco specializing in helping brands go viral. Their recent app "8 Bit Your Pic" for Black Eyed Peas saw 2 million users in 2 weeks. She's done the gamut of OLAP DB modeling to iPhone development and Ruby on Rails. Currently, Anna is enjoying the fast lane of rapid, viral app development on Facebook.

 

Mike Lyle

 is part of a new breed of developers entering the market, experienced in traditional software development but with a focus on wearable technology. He is currently in his senior year at Rochester Institute of Technology and the newest addition to the Vuzix team. Mike has extensive Java/C# experience mixed with mobile Android development.

 
 
 
 
 
---
Judges
Tiffine Wang, innovation strategist and social engineer, bridges her two passions of psychology and entrepreneurship to train the next generations of innovators. Head of Mentoring at European innovation academy, she trains entrepreneurs in methodology and leadership and bridges companies with innovation and technology to access the global market. She serves as an industry fellow for Center of Entrepreneurship and Technology (CET) at the University of California, Berkeley.

Dan Malmer 

is the Vice President of Hackbright Labs, a software consulting organization affiliated with Hackbright Academy, the all women's engineering school. Hackbright Academy is a 10-week accelerated software development program designed to help women become awesome programmers. Dan got his start in software development at Netscape, and has worked at a number of startups including Tango, One Kings Lane, and Simply Hired. He holds a Bachelor's Degree in Computer Science from the University of Illinois at Urbana-Champaign, and a Master's Degree in Computer Science from Stanford University.

 
Florence Yeun 

is Lead Software Engineer at Postmates, a mobile-first delivery and urban logistics technology company. Prior to Postmates, she was Staff Software Engineer at Simply Hired, the world's largest search engine for jobs. She holds a Bachelor's Degree in Electrical Engineering and a Master's Degree in Electrical Engineering from the University of Texas at Austin.

 
 
 
 
 
---
Sponsors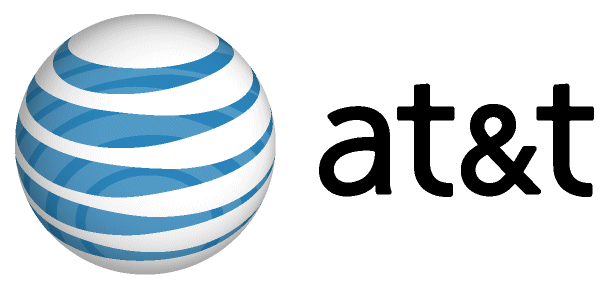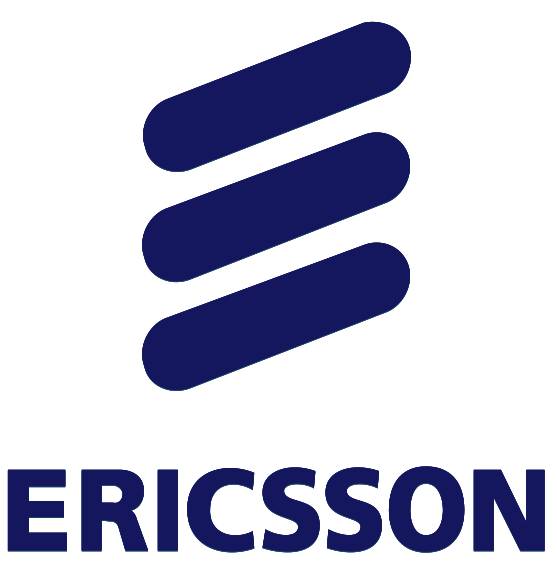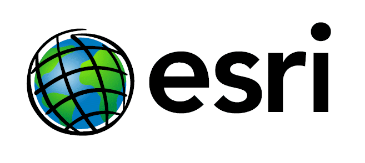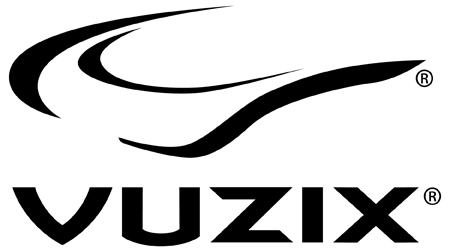 Attendee List
Sort by:

Date

|

First Name

|

Last Name
When & Where

AT&T Foundry
260 Homer Ave
Palo Alto, CA 94301


Friday, September 19, 2014 at 6:00 PM

-

Saturday, September 20, 2014 at 9:00 PM (PDT)
Add to my calendar
AT&T Mobile App Hackathon Palo Alto - Women in Tech