AT&T Mobile App Hackathon - Palo Alto

Friday, May 4, 2012 at 6:00 PM

-

Saturday, May 5, 2012 at 9:00 PM (PDT)
Event Details
EVENT IS NOW SOLD OUT!!!!
Are you a master at coding with HTML5 or looking to become one?
This special Mobile App Hackathon produced by the AT&T Developer Program, Facebook, and WAC is designed for attendees (technical & non-technical) to learn more about HTML5, build HTML5 mobile apps, get fed, and compete for some jaw dropping prizes including $20,000 for the best overall app and a special prize provided by Facebook for the team with the best social app. To help you build a winning app we will introduce you to the latest cutting edge tools so that you can easily deploy your own HTML5 app with a website backend, fully hosted in the cloud.
Even if you are new to HTML5, we will have live developer support from local senior developers as well as from AT&T and Facebook to help you code like a pro. 
Event Schedule.  The following is a list of the weekends agenda:
6PM - Friday Evening - 

Kickoff event with drinks, networking, and developer dating which leads into idea pitches and team formation.
10AM - Saturday Morning -

The fun continues with an all day hackathon. Work with the teams that you formed on Friday night to produce the app spec'd out the night before. Senseis will be available throughout the entire event to help you code up your solution. App submissions will be accepted throughout the day with a deadline of 7PM.
7PM - Saturday Evening - 

Promptly at 7PM, teams will begin pitching their ventures. Pitches are limited to three (3) minutes per team.
Prizes. In addition to our big winners, the first 150 developers will each receive a pair of tickets to a randomly selected 2012 SF Giants regular season game at AT&T Park. For Official rules please visit: http://bit.ly/HTML5rules
Best Overall HTML5 App

1st Place - $20,000 and app featured in AT&T HTML5 AppCenter

Best Social HTML5 App

1st Place – App featured in AT&T HTML5 AppCenter & TBA accelerator prize provided by Facebook

Best HTML5 App using AT&T Cloud Architect

1st Place - $500 Visa gift card for each team member (Max 5)

Best HTML5 App using AT&T mHealth APIs

1st Place - $250 Visa gift card for each team member (Max 5)

Best App using Usergrid

1st Place - $1,000 Gift Card

Best App for Boot to Gecko

1st Place - Nexus S with Boot to Gecko
Judging Criteria. Apps will be judged based on the the criteria below and weighted accordingly.  
33% Weight - Ability to clearly articulate what your app does

33% Weight - Originality of idea

33% Weight - 

Technically challenging implementation
Important Links during the event.

Additionally, many of you have requested links to the slides from our lightning talks.  You will find links to several of the presentations below:


---
 Hackathon Speakers
Alex Donn is a Developer Evangelist with the AT&T Developer Program and is based out of sunny Seattle! His passion is educating developers young and old about mobile application development best practices through events like hackathons that fuse the collective interests of multiple technology and business leaders.  

Tweet Alex:  @alex_donn

James Pearce, Head of Mobile Developer Relations at Facebook, is a developer and writer with a special passion for mobile and exploring its untapped potential. Previously at Sencha, dotMobi, Argogroup and Ernst and Young; his mobile projects include confess.js, WhitherApps, tinySrc, ready.mobi, Device Atlas, and mobiForge.

Tweet James: @jamespearce 

Fred Chieux, Co-Founder and Head of Marketing for Viafo, Inc. a mobile software and services company. Viafo specializes in helping agencies, brands and enterprises build social and location centric mobile apps. Viafo's application services bus/gateway eliminates the complexity and engineering time associated with integrating social networking and web services with your Mobile and Tablet apps.

Josh Hollenbeck,

 a Senior Software Developer for CitrusByte, has been programming since age 11 shortly after the families first amiga computer while growing up. He has worked on numerous client projects for established companies and start-ups; and is armed with a vast language skill-set and quick ability to tackle any area of unknown.

Anna Billstrom is a full stack and mobile developer at Momentus Media a startup in the Mission District of San Francisco specializing in helping brands go viral. Their recent app "8 Bit Your Pic" for Black Eyed Peas saw 2 million users in 2 weeks. She's done the gamut of OLAP DB modeling to iPhone development and Ruby on Rails. Currently, Anna is enjoying the fast lane of rapid, viral app development on Facebook.

Curtiss Pope

 is the founder and CEO of AisleFinder, an app that matches your shopping list with aisles in supermarkets. He started his technology career coding and designing web sites and software for companies like Yahoo, Microsoft, and Installshield. He often shares his views on entreprenuership and design in blogs such as Venturebeat, and Hacker News.  He additionally has been featured on many sites including Tech Crunch and CNET.

Tim Anglade

handles Developer Relations & Outreach for Apigee. In previous lives, he was a Research Assistant, a Project Manager, a University Lecturer and a CTO but he kept writing code all the while. You may have met him at a conference, during the NOSQL Summer or seen him host the NOSQL Tapes. He's always up to chat about dev, hacks, apps & tech — so come say hi! 

Andreas Gal,

Director of Research & Development for Mozilla, manages a team of engineers and researchers working on a broad range of topics with the goal of making the Web more awesome, including a new web-based smartphone OS: Boot2Gecko. Andreas joined Mozilla in 2008 to implement his dissertation research on trace compilation in Mozilla's Firefox browser.
---
 Senseis
 

Dale Western, a Principle Technical Architect from the AT&T Developer Program, focuses on Network Services and their exposure across three screens. Dale participates in a number of forward looking projects while advising existing production efforts at AT&T. Previously, as a consultant, Dale advised and designed the use and management of Network Services for Fortune 100 companies.

Max Katz,

 Head of Community and Developer Relations for Tiggzi (http://tiggzi.com), has been helping customers jump start their RIA development as well as providing mentoring, consulting and training.  Tiggzi.com is a cloud-based HTML5, jQuery Mobile and PhoneGap mobile app builder. You can find Max's writings about web and mobile technologies on his blog, mkblog.exadel.com.

 

Ron Batra,  a Product Director for AT&T Cloud Architect, has a winning and rare combination of experience and hard and soft skills - 18 + yrs cross-industry experience across most industry verticals in consulting, industry, and product functions.

Ed Anuff,  VP of the Developer Platform at Apigee, is a respected technologist and a proven innovator. Prior to starting Usergrid, he was most recently executive vice president and general manager of Six Apart, which is known for creating the Movable Type blogware, TypePad blog hosting software and Vox.
---
 Sponsors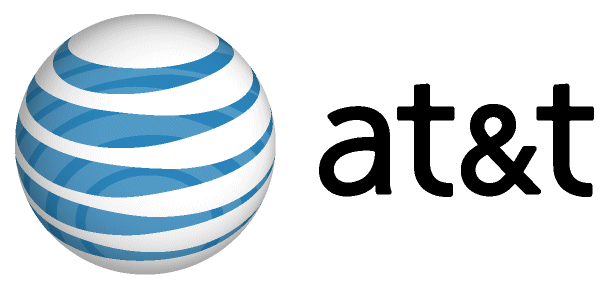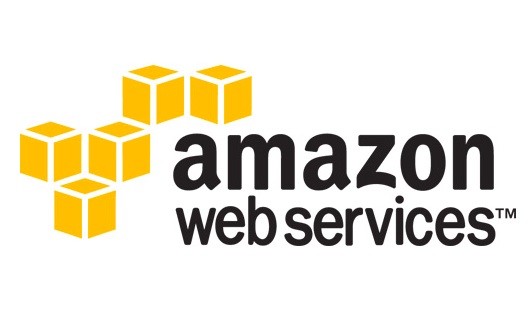 Attendee List
Sort by:

Date

|

First Name

|

Last Name
No one has registered for this event yet.
When & Where

AT&T Foundry
260 Homer Ave
Palo Alto, CA 94301


Friday, May 4, 2012 at 6:00 PM

-

Saturday, May 5, 2012 at 9:00 PM (PDT)
Add to my calendar
Organizer
AT&T hosts both developer and creator competitions, as well as workshops.  Please join us at one of our free events listed here.  The full event agendas are in the Eventbrite description.  Also, check out the AT&T Developer Program for more information about our platforms.  See you soon!