AT&T Mobile App Hackathon - Palo Alto - GAME JAM!

Friday, January 25, 2013 at 6:00 PM

-

Saturday, January 26, 2013 at 10:00 PM (PST)
Event Details
Interested in building mobile games?
Mobile App Hackathon is an event produced by the AT&T Developer Program  that is designed for attendees (technical & non-technical) to build apps/mobile apps, get fed, compete for prizes across different categories and most importantly: meet new people and scout for teammates to work on new or current projects. Our hackathon will introduce you to the latest cutting edge tools to help deploy your own app with a website backend, fully hosted in the cloud.
This specific hackathon will feature speakers from the gaming industry as well as mentors that can help you with the game you have been thinking about building or advance the game you have already built. 
To make this event even more interesting for you, Wild Tangent has graciously offered to FINISH the first place game, free of charge. You own the rights to the game and Wild Tangent / AT&T will help get the word out through our channels. 
We Supply: Quick presentations and code samples that help to bootstrap your hacking, food to keep you going, and caffeine to keep you awake. Along with technical senseis to assist you in building faster, smarter, and with new tools.
You Bring: Your laptop, skills & ideas. Come with a collaborative, team focused mindset and/or team up in advance on Twitter/Facebook/Google+ via the #atthack hashtag. Whether you are a backend person and code in Ruby/PHP/.NET or are a designer and only work with Illustrator, you are invited to attend this event. Every group needs a good balance of talent and your development skills are needed!
Event Schedule.  The following is a list of the weekends agenda:
6PM - Friday Evening - 

Kickoff event with drinks, networking, and developer dating which leads into idea pitches and team formation.

7PM - Friday Evening - Speakers present (please see below for list)
8PM - Friday Evening - Pitch ideas and form teams
10AM - Saturday Morning -  

The fun continues with an all day hackathon. Work with the teams that you formed on Friday night to produce the app spec'd out the night before. Senseis will be available throughout the entire event to help you code up your solution. App submissions will be accepted throughout the day with a deadline of 7PM.

7PM - Saturday Evening - 

Promptly at 7PM, teams will begin pitching their ventures. Pitches are limited to three (3) minutes per team.
Prizes. The following prizes are experiential and geared towards accelerating you towards a successful business as well as expanding your network and industry knowledge:
Best Hackathon Overall Mobile Gaming App 

1st Place - $500 in Gift Cards for the team


2nd Place - $300 in Gift Cards for the team

3rd Place - $200 in Gift Cards for the team

Greatest Market Potential (must use AT&T APIS) 

A 3-month incubation period at nestGSV including:

Business Development Coaching from nestGSV and the AT&T Foundry

Access to NestEDU Leadership training for founders

Opportunities to present before venture capital firms and other big players in the Innovation Ecosystem

Workspace, conference room access, IT support, gym membership, recreational facilities

Best App using AT&T APIs (Click for more info)

$500 in Gift Cards for the team to split and entire team seeded with Sierra Wireless 4G LTE Devices and one (1) month of 1GB DataConnect Service (Max

3

) [compliments of Sierra Wireless]

Best Leveraging

Ludei HTML5 platform

$500 in Gift Cards for the team to split

Best Blackberry

Game/App

$500 for the team to split

$300 for the team to split

$200 for the team to split



Judging Criteria. Apps will be judged based on the criteria below and weighted accordingly.  
33% Weight - Ability to clearly articulate what your app does
33% Weight - Originality of idea
33% Weight - Use of bleeding edge full stack technologies. 
Social Media. 
Follow us @hackathonlive for live updates and photos from the event
Legal.
---
Alex Donn,

 Senior Marketing Manager at AT&T, is based out of sunny Seattle! His passion is educating developers young and old about mobile application development best practices through events like hackathons that fuse the collective interests of multiple technology and business leaders. He loves bacon and is allergic to all types of gluten.

Lance Nanek

is one of the programmers for Lock n Roll - a cross platform dice puzzle game with over 1 million downloads and available on iOS, Android, Windows Phone 7, and facebook. He has over 10 years of experience in IT - supporting other developers as part of HTCdev, working on hit apps like CardioTrainer at WorkSmart Labs, and working for big companies like IBM and State University of New York.

Joshua Granick

is a BlackBerry Developer Evangelist and a Lead Developer for NME. He is highly skilled in everything from web languages like web languages like Javascript, CSS and HTML to compiled languages such as Haxe, Flash, C and C++. Prior his time with RIM he ran his own firm where he managed projects for Adobe, Kellog, and Disney.

Ibon Tolosana

is the CTO at Ludei. He is the lead architect for Ludei's world leading HTML5 mobile game development platform. At Ludei, he has been actively involved in the development of all aspects of the platform, including the delivery of CocoonJS, the company's client virtual machine, the Ludei cloud and Ludei's own games, VideoPuzzle, iBasket and Sumon for IOS and Android. He has been in the internet world since 2000. A former Technical Director at juegon.com, a multiplayer gaming portal.

 
Tim Anglade, 

handles Developer Relations & Outreach for Apigee. In previous lives, he was a Research Assistant, a Project Manager, a University Lecturer and a CTO but he kept writing code all the while. You may have met him at a conference, during the NOSQL Summer or seen him host the NOSQL Tapes. He's always up to chat about dev, hacks, apps & tech — so come say hi!

 
---
Senseis
Curtiss Pope

 is the founder and CEO of AisleFinder, an app that matches your shopping list with aisles in supermarkets. He started his technology career coding and designing web sites and software for companies like Yahoo, Microsoft, and Installshield. He often shares his views on entreprenuership and design in blogs such as Venturebeat, and Hacker News.  He additionally has been featured on many sites including Tech Crunch and CNET.

Andrew "Andy" Manoske

is an investor at GGV Capital, a technology-focused venture capital firm with over $1.5B in assets managed. As an associate he focuses on GGV's investments in gaming, digital music, and technology infrastructure. He is also a board observer on Playhaven and Bandpage. Prior to GGV, Andy served in a variety of technical product roles at EA, NetApp, SAP, and Microsoft. He was credited on the Xbox 360 release of The Godfather and was the youngest product manager in NetApp's history.
Roger Billerey-Mosier is VP Eng and Product at Crunched, the best online meeting and presentation platform out there. Previously big data guy at Federated Media and early web and data engineer at Trulia (NYSE IPO 2012). Linguist by trade.
David Chung is Director Channel Sales - Americas

NeuroSky, Inc. the leader in biosensor technology changes the user's experience. 

NeuroSky works with leading manufacturers, universities and researchers, to deliver solutions that improve people's lives – by bridging the gap how applications respond to the individual.



 
 
 
 
---
Judges
Larry Downes

is an Internet industry analyst and author. His books include "Unleashing the Killer App" and, most recently, "The Laws of Disruption." He writes regularly for a variety of publications including CNET and Forbes.com

Eric Apel

is Senior Character artist at 2K Sports. He works in 3D modeling, surfacing, rigging and Visual Development for current and Next-Gen platforms. Previously he worked at Sierra On-Line doing Design and Animation.

Alvin Wang,

founder of Cloud Wizard, is currently the CTO or Lead Architect at 5 startups. At Cloud Wizard he works to develop scalable cutting edge systems using the latest technology including the various cloud platforms including Amazon Web Servinces, Google App Engine, Joyent, etc.

Paras Wadehra is a Nokia Developer Ambassador promoting development for the awesome Windows Phone platform. He himself is an expert mobile developer and also helps startups understand the mobile world and helps them build mobile apps. He can be found on Twitter at @ParasWadehra.
 
 
 
 
---
Sponsors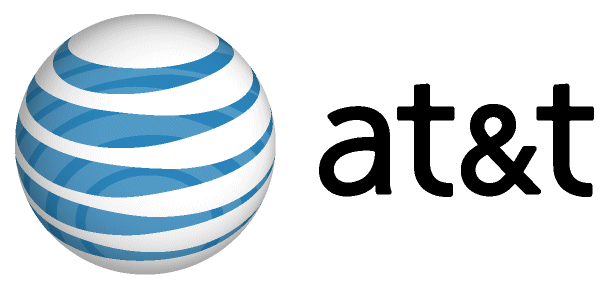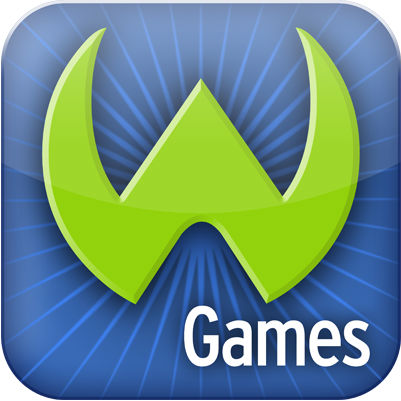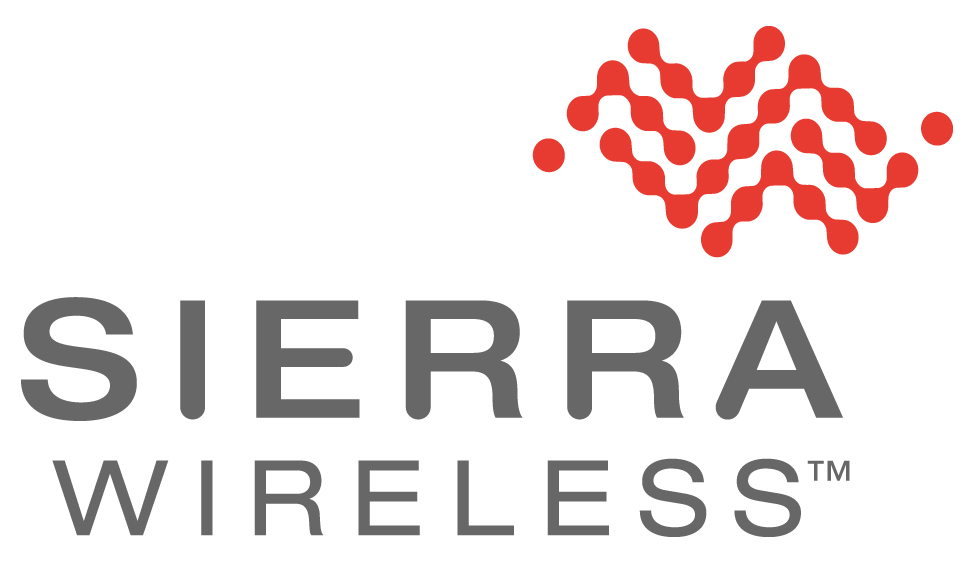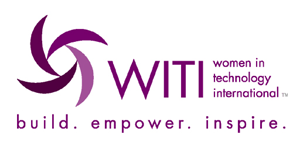 Attendee List
Sort by:

Date

|

First Name

|

Last Name
When & Where

NestGSV
425 Broadway St.
Redwood City, CA 94063


Friday, January 25, 2013 at 6:00 PM

-

Saturday, January 26, 2013 at 10:00 PM (PST)
Add to my calendar
Organizer
AT&T hosts both developer and creator competitions, as well as workshops.  Please join us at one of our free events listed here.  The full event agendas are in the Eventbrite description.  Also, check out the AT&T Developer Program for more information about our platforms.  See you soon!