AT&T Mobile App Hackathon - Notre Dame

Friday, October 4, 2013 at 6:00 PM

-

Saturday, October 5, 2013 at 10:00 PM (EDT)
Event Details
When AT&T joins forces with the Fighting Irish of Notre Dame what can't we build?
To find out just how many, register now for the AT&T/ND Mobile App Hackathon hosted by the Innovation Park at Notre Dame October 4-October 5, 2013. Recognized throughout the United States for attracting the best and brightest regional developers and designers into a single event, this Hackathon, is sure to be supercharged with additional talent from Fighting Irish students, alumni, faculty and staff!
Participants will learn about new technologies and crank out innovative apps in just 24 hours, beginning with lightning talks Friday night where sponsors introduce developers to exciting new platforms or tools to build smarter and faster. Attendees are encouraged to explore the fringes of technology by asking, "what if…" to challenge the physical world to new and exciting dimensions!
Those with Notre Dame affiliations as well as others from the region are encouraged to participate in this path of app creation in teams to turn your concepts into reality.
We Supply: Quick presentations and code samples that help to bootstrap your hacking, food to keep you going, and caffeine to keep you awake. Along with technical senseis to assist you in building faster, smarter, and with new tools.
You Bring: Your laptop, skills & ideas. Come with a collaborative, team focused mindset and/or team up in advance on Twitter/Facebook/Google+ via the #atthack hashtag. Whether you are a backend person and code in Ruby/PHP/.NET or are a designer and only work with Illustrator, you are invited to attend this event. Every group needs a good balance of talent and your development skills are needed!
Event Schedule.  The following is a list of the weekends agenda:
6PM - Friday Evening - 

Kickoff event with drinks, networking, and developer dating which leads into idea pitches and team formation.
7PM - Friday Evening - Lightning talks.
8PM - Friday Evening - Idea pitches and team formation. Pitch your ideas and form teams or just start coding with your preformed teams.
12AM - Friday Evening - End of the night. Go home, get some rest and come back the next day refreshed!
10AM - Saturday Morning - 

The fun continues with an all day hackathon. Work with the teams that you formed the night before to produce the app. Senseis will be available throughout the entire event to help you code up your solution. 
1PM - Saturday Afternoon - Lunch
4PM - Saturday Afternoon - 

Pencils down. Please sign up your teams to present via this link: 

http://bit.ly/hackprezreg

 Pitches start promptly at 4PM and are limited to three (3) minutes per team. No powerpoints unless you are only presenting an idea.
Prizes. The following prizes are experiential and geared towards accelerating you towards a successful business as well as expanding your network and industry knowledge:
Best Notre Dame Student App (Winners to be announced at ND Mobile Summit) 


1st Place


An all expense trip for up to 5 team members to Dallas with a visit to the AT&T Foundry in Plano.

$1,000 in Cash for the team to split


One

(1) year Github "Medium" Plan for team to share

2nd Place


$500 in Cash for the team to split


One (

1) year Github "Small" Plan for team to share

3rd Place

$250 in Cash for the team to split

One (

1) year Github "Micro" Plan for team to share

Best Non-Student App 


1st Place -

$500 in Cash for the team to split



2nd Place -

$300 in Cash for the team to split

3rd Place -

$200 in Cash for the team to split




Best Overall UI


1st Place - $250 in Cash for the team to split

Best Education App


1st Place - $1,000 in Cash for the team to split

Best Notre Dame Themed App


1st Place - $1,000 in Cash for the team to split

Notre Dame CIO Prize


1st Place - $300 BestBuy Gift card for the team to split
Judging Criteria. Apps will be judged based on the criteria below and weighted accordingly.  
33% Weight - Pitch your app like your pants are on fyyyerrrr!
33% Weight - Originality of idea
33% Weight - Technically challenging or innovative implementation
Hackathon Legal. 
Social Media. 
Follow us @attdeveloper for live updates and photos from the event
---
Alex

 Donn,

 

Senior Marketing Manager at AT&T, is based out of sunny Seattle! His passion is educating developers young and old about mobile application development best practices through events like hackathons that fuse the collective interests of multiple technology and business leaders. He loves bacon and is allergic to all types of gluten.

Brendan Hennessy

is a programmer and co-founder of Launchpad Lab. Brendan has a passion for entrepreneurial and web technologies he nourishes through a pursuit of coding and product development. He graduated from Notre Dame in 2008 with a Bachelor's of Science degree in eletrical engineering.

Andre Murieks'

research at the University of Notre Dame and related professional work centers on interfaces and interactive mechanisms that facilitate synchronous, distance communication and collaboration. The hope is that enhancing the communication between people and ideas though a digital interface can help overcome the difficulties of connecting a growing, geographically distributed world population.


Ryan Kreager,

a psychologist as well as a coder, has worked with people and computers in a variety of academic and business settings. Currently a partner at Little i Apps, his experience is in business, interface design, human-computer interaction, and object-oriented programming. He loves building beautiful apps that are more than just functional – they are a delight to use. Ryan loves reading books that challenge conventional thinking, anything that involves swinging a hammer, and outdoor adventures with his wife Ashley and their son, Michael.

 
 
 
 
---
Senseis
David Seidl

serves as the Senior Director of Campus Technology Services at Notre Dame in the Office of Information Technologies. His organization includes system, database, and application administration, video and email services, as well as identity and access management professionals. David has been an IT professional for over 17 years, including 10 years in information security roles. In addition to his IT role he is an author and teaches a popular class in Notre Dame's Mendoza College of Business.

Matt Willmore

currently serves as the mobileND Program Manager at Notre Dame in the Office of Information Technologies. His role involves coordinating and prioritizing mobile infrastructure and development efforts on campus and facilitating the growth and maturity of mobile technologies at Notre Dame. Matt also works to organize efforts on campus to increase awareness and understanding of mobile technologies on campus with events like Notre Dame's annual Mobile Summit.

Patrick J. Flynn

is Professor of Computer Science & Engineering and Concurrent Professor of Electrical Engineering at the University of Notre Dame. His interests include biometrics, computer vision, image processing, mobile computing, and pattern recognition. Dr. Flynn is also a co-founder of CloverApps LLC, a mobile app development company, and a member of three other technology start-ups. He is an IEEE Fellow, an IAPR Fellow, an ACM Distinguished Scientist, and has received outstanding teaching awards from Washington State University and the University of Notre Dame.

Sharif Nijim

currently serves as the lead enterprise application architect for the University of Notre Dame. He has more than 18 years of highly technical experience building and performance testing large-scale, high-performance, high-availability systems for companies including United Airlines, Federal Express, CSX Transportation, AT&T, The Hartford, Kaiser Permanente, and TravelCLICK. He co-founded Customer Evolutions, providing customer data integration solutions for the travel and transportation industry. When not working, Sharif is an avid motorcyclist and car enthusiast.

Chas Grundy

is an IT product manager for the University of Notre Dame with experience in cloud computing, mobile, and web application development. As an entrepreneur, board member, consultant, and speaker, he works with a variety of organizations on marketing, fundraising, and strategic planning efforts. His interests include futurism and the effects of technology and science on society.

Brandon Rich

has built web applications for the University of Notre Dame for the past eight years. Now, as Application Integration Architect, his goal is to build a web services platform to unlock University data and create opportunities for innovative development in the Notre Dame community and beyond. He dabbles in mobile software and teaches Android Application Development for the Mendoza College of Business. Recent areas of interest include responsive web design and ruby on rails.
---
 Guest Judges
Chris Poellabauer

received his Ph.D. in Computer Science from the Georgia Institute of Technology in 2004 and is currently an associate professor in the Computer Science and Engineering Department of the University of Notre Dame. His research interests include wireless and mobile systems, ad-hoc and sensor networks, mesh networks, real-time systems, operating systems, and computer networks. He is particularly interested in using mobile technology to address challenges in health, environment, and commerce. Chris is also founding member and associate director of the Wireless Institute at the University of Notre Dame.

Adam Hersh

leads AT&T Product Realization work for Business Services graduating from the AT&T Foundry. As part of the AT&T CTO organization, Adam has worked to help create and support the AT&T Foundry as well as helped to create the Innovation Pipeline (TIP), a crowd sourcing and collaboration tool, to tap the collective imagination of AT&T employees. He has recently worked on Foundry Initiatives such as AT&T Toggle addressing the BYOD space and mHealth Developer Platform.
 
 
 
 
 
 
 
 
---
 Sponsors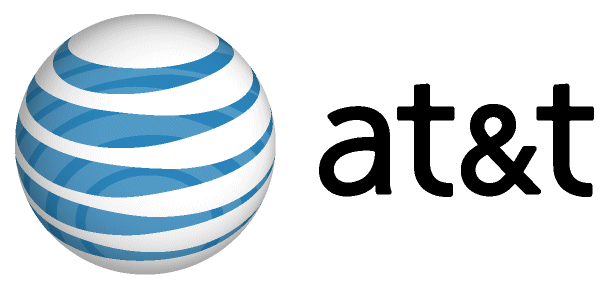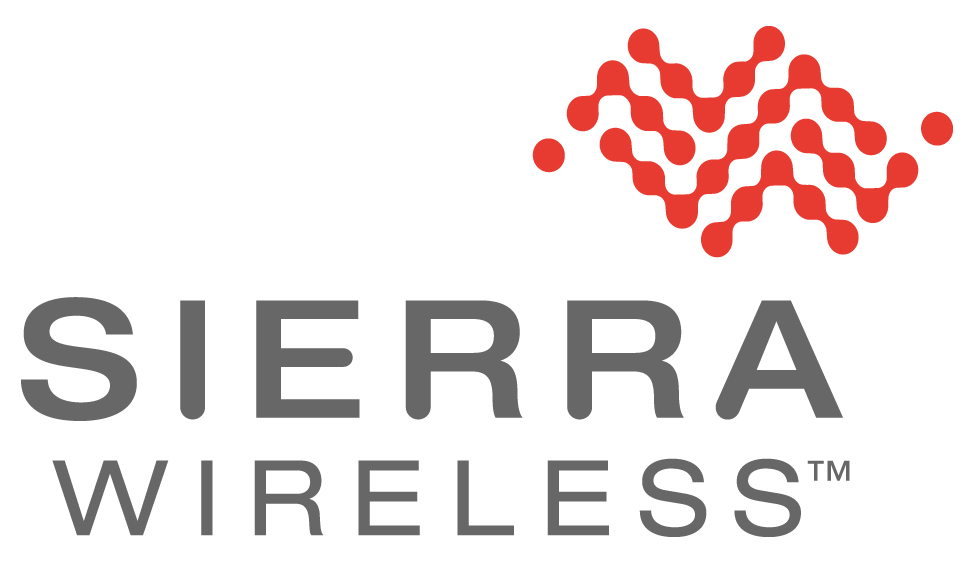 Attendee List
Sort by:

Date

|

First Name

|

Last Name
When & Where

Innovation Park at Notre Dame
1400 E Angela Blvd
South Bend, IN 46617


Friday, October 4, 2013 at 6:00 PM

-

Saturday, October 5, 2013 at 10:00 PM (EDT)
Add to my calendar
Organizer
AT&T hosts both developer and creator competitions, as well as workshops.  Please join us at one of our free events listed here.  The full event agendas are in the Eventbrite description.  Also, check out the AT&T Developer Program for more information about our platforms.  See you soon!