AT&T Mobile App Hackathon - Miami

Friday, August 10, 2012 at 6:00 PM

-

Sunday, August 12, 2012 at 6:00 PM (EDT)
Event Details
(NOTE: Parking is FREE at the UM Life Sciences and Tech Park Lot)
 Have an app idea or need an app built for your business?
AT&T Mobile App Hackathon Miami is an event produced by the AT&T Developer Program, ESENEM, South Florida Android Developers Group, and Miami Ruby Brigade. It is designed for attendees (technical & non-technical) to share ideas, work together and build great mobile applications! Our hackathon will introduce you to some of the latest cutting edge tools to help deploy your own app with a website backend, fully hosted in the cloud.
As far as platforms are concerned, feel free to code in the language you feel most comfortable, whether it's Objective C, Java, Javascript, HTML, C #, Dot Net, or XNA. Even if you are rusty with your programming, we will have live developer support from local senior developers as well as from AT&T to help you code that much faster.
It will also be Miami's first-ever multinational hackathon featuring competing teams in Argentina, Brazil, Chile, and Colombia -- connected through Google+! 
We Supply: Quick presentations and code samples that help to bootstrap your hacking, food to keep you going, and caffeine to keep you awake. The first 150 developers will receive free zeemote devices in order to assist in your development.  In addition we will have NFC devices on site for you to test with.
You Bring: Your laptop, skills & ideas. Come with a collaborative, team focused mindset and/or team up in advance on Twitter/Facebook/Google+ via the #atthack hashtag. Whether you are a backend person and code in Ruby/PHP/.NET or are a designer and only work with Illustrator, you are invited to attend this event. Every group needs a good balance of talent and your development skills are needed!
Event Schedule.  The following is a list of the weekends agenda:
6PM - Friday Evening - 

Kickoff event with drinks, networking, and developer dating which leads into idea pitches and team formation.
7PM - Friday Evening - Lightning talks.
8PM - Friday Evening - Idea pitches and team formation. Pitch your ideas and form teams or just start coding with your preformed teams.
12AM - Friday Evening - End of the night. Go home, get some rest and come back the next day refreshed!
10AM - Saturday Morning - 

The fun continues with an all day hackathon. Work with the teams that you formed the night before to produce the app. Senseis will be available throughout the entire event to help you code up your solution. 
1PM - Saturday Afternoon - Lunch
7PM - Saturday Afternoon - Dinner
10PM - Saturday Evening - End of the night. Go home, get some rest and come back the next day refreshed!
10AM - Sunday Morning - 

The fun continues with the final six (6) hours of the hackathon. Work with the teams that you formed on Friday to produce the app. Senseis will be available throughout the final hours to help you code up your solution. App submissions will be accepted throughout the day with a deadline of 4PM.
1PM - Sunday Afternoon - Lunch
4PM - Sunday Evening - 

Promptly at 4PM, teams will begin pitching their ventures. Pitches are limited to three (3) minutes per team.
Prizes. 
Best Hackathon Overall App

 
Best App using AT&T APIs

1st Place - A Sierra Wireless 4G LTE Elevate device and 1 Month of 1GB DataConnect Service (Max 3)
Best Use of Sphero SDK - $500 Cash, plus $500 additional if the app is launched to iTunes or Android store - 

Sphero is the first robotic ball gaming device that you control with a tilt, touch, or swing from your smartphone or tablet. You can even use Sphero as a controller for on-screen gameplay. This means big things for you developers.

 Use the Sphero iOS or Android SDK to create a unique app, hack, or something entirely different. 
Most Valuable App to ESENEM: $1000 cash 

to the team that creates the most useful and integrateable app/feature(s) for ESENEM's LegalFile for iPad! Commence your brainstorming by checking out the existing app in the App Store:

http://itunes.apple.com/us/app/legalfile/id484080948?
Best Mobile App - International Edition $1,000 cash to the team that creates the most useful app/feature for Almira's smart phone users! Winning App or feature should provide applications based on Almira recommendations to be provided at the Hackathon, plus

t

wo complimentary tickets to the 2012 AVCC – Data, Design & Dollars hosted  by FIU's Eugenio Pino & Family Global Entrepreneurship Center in Miami, FL on December 13 & 14, 2012.  Meet potential investors, learn cutting-edge developments in technology, design, and venture capital; and explore how you can take your business to the next level.  Learn more at avcc.fiu.edu.

 

 
Judging Criteria. Apps will be judged based on the the criteria below and weighted accordingly.  
33% Weight - Ability to clearly articulate what your app does
33% Weight - Originality of idea
33% Weight - Technically challenging implementation
Social Media. 
Follow us @hackathonlive for live updates and photos from the event
Legal.
Please be sure to review the official contest rules below and look for important waivers required for minors to participate:
Attendees under the age of 18 must provide a signed copy of the form found at the link below in order to participate:
---
Ben Nelson,

 CEO of TEK Consulting, is a member of the AT&T Mobile App Hackathon team. He is passionate about providing developers with the resources they need to succeed and get new innovative application to market. His life revolves around agile development and finding ways to correctly monetize newly launched apps.

Milana V. Kuznetsova, CEO at ESENEM and a lawyer, served in the civil and criminal practice areas, and is an experienced law practice management and technology entrepreneur. She is a frequent lecturer and published authority, advising on law practice management, technology, and ethical considerations.



Thomas Packert, the Chief Technology Officer at CareCloud, was formerly Vice President of Information Management at Visible Assets, Inc., where he led the development of proprietary radio frequency ID (RFID) solutions to solve healthcare supply chain influences using open source software development tools.
Adam Wilson, the founder and chief software architect at Orbotix (makers of Sphero), attended the University of Northern Colorado and graduated with a degree in Mathematics and Physics. He has years of experience building custom software and worked in penetration testing for RMSTek – a true hacker at heart. He was involved in a NASA project with internet controlled robotics when he left to get rolling with TechStars and Orbotix.

Andrej Kostresevic

has over 10 years of development experience, and has developed apps that have over 10M downloads. He organizes the Miami Lean Startup Circle and the South Florida Android Developers. He is currently busy running the New Frontier Nomads, a mobile development company focused on helping startups launch innovative mobile products.

 

Brian Breslin, an active community leader in the South Florida tech scene, founded Refresh Miami, the largest tech meetup group in South Florida. He has been involved in web development for over twelve years and is heavily involved in social media and social networks.

Sean M. McNamara, 

the Chief Technology Officer at LegalFile, was formerly the Director of Software Development at Blue Dot Solutions where he played key roles in both, product development and professional services. He has over ten years of experience in building enterprise mobile solutions.

 
---
Senseis
Bryce Kerley

is a Developer Advocate at Basho, is a highly skilled Rails developer. Prior to joining Basho, he worked as an independent Rails developer, consulting on everything from AJAZ to ZFS.
Diego Lapiduz is a Director of technology at Intergi and has over ten years of experience building web and mobile applications. At Intergi he leads the technology department in developing products like gamezone and Playwire. His toolbox includes Ruby on Rails, HTML5, Javascript, and Objective-C.

Davide Di Cillo

is an Italian designer and entrepreneur, who applies his creativity in his business and projects. He is the founder and CEO of Fifth Layer Inc., a company focused on developing real-time collaboration apps. Davide is also the principal at 39 Inc., a mobile and web development firm.
Nelson Melo is a Software Developer and Founder of CodeModLabs LLC, a software consulting firm in Miami, FL. Nelson has been coding in a mixture of Python & Java for AppEngine and Android since 2008, and working on the web and mobile spaces for more than 10 years. He also organizes the South Florida Google Developers Group.

Leonardo Correa

is a recent FIU graduate in Computer Science that has extensive experience with Java and Ruby on Rails. He is currently a Ruby on Rails developer for Citrix and is a founder and backend developer of Unboxed Labs, a company that develops mobile and web applications with ROR backends.

Dave Noderer

 is the CEO/President and founder of Computer Ways, Inc., a Microsoft Partner. He is a a Microsoft MVP, ASPNet Insider, and is very active in .Net User Group communities and MeetUp groups. He spent 3 years as a director of the International .NET Association as well as many other Deerfield Beach associations.
---
Sponsors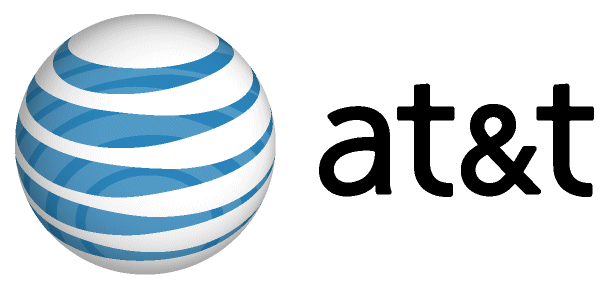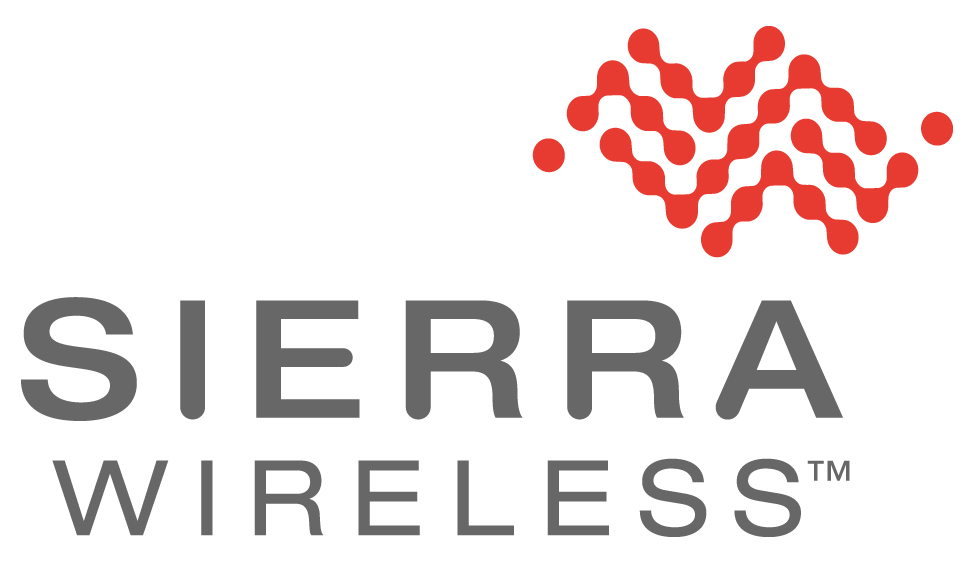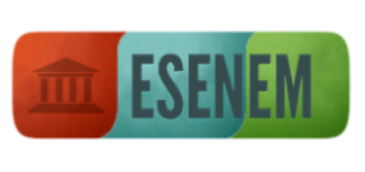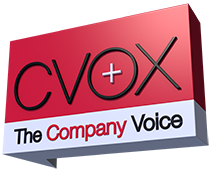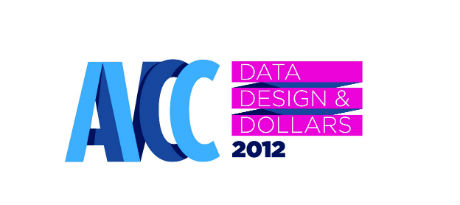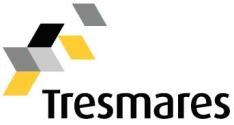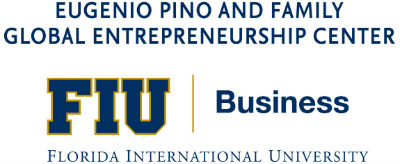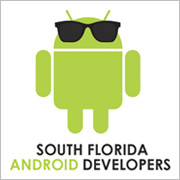 Attendee List
Sort by:

Date

|

First Name

|

Last Name
When & Where

UM Life Sciences & Technology Park
1951 NW 7th Avenue
Miami, FL 33136


Friday, August 10, 2012 at 6:00 PM

-

Sunday, August 12, 2012 at 6:00 PM (EDT)
Add to my calendar
Organizer
AT&T hosts both developer and creator competitions, as well as workshops.  Please join us at one of our free events listed here.  The full event agendas are in the Eventbrite description.  Also, check out the AT&T Developer Program for more information about our platforms.  See you soon!