AT&T Mobile App Hackathon - Los Angeles - IOT

Saturday, March 21, 2015 at 10:00 AM

-

Sunday, March 22, 2015 at 9:00 PM (PDT)
Event Details
Have an app idea or interested in hacking hardware?
Mobile App Hackathon is an event produced by the AT&T Developer Program in collaboration with hackster.io that is designed for attendees (technical & non-technical) to build mobile apps and hardware apps. As an added bonus, attendees get fed, compete for prizes across different categories and most importantly: meet new people and scout for teammates to work on new or current projects. Our hackathon will introduce you to the latest cutting edge tools to help deploy your own app with a website backend, fully hosted in the cloud.
As an additional bonus, hackerster.io will be providing the necessary tools, soldering stations, and hardware kits from Intel and other companies for your team to hack with (see here for a complete list). You're also encouraged to bring any hardware you might need. The event will kick off with workshops where you'll get to know each other and the hardware. Then you can hack your way to glory! More info at hackster.io/hardwareweekend
We Supply: Quick presentations and code samples that help to bootstrap your hacking, food to keep you going, and caffeine to keep you awake. Along with technical senseis to assist you in building faster, smarter, and with new tools.
You Bring: Your laptop, skills & ideas. Come with a collaborative, team focused mindset and/or team up in advance on Twitter/Facebook/Google+ via #atthack #hardwareweekend. Whether you are a backend person, designer, entrepreneur, student, or just interested in tech; you are invited to attend this event. Every group needs a good balance of talent and your development skills are needed!
Event Schedule.  The following is a list of the weekend's agenda:
Day 1

10:00 am       Sign-in, say hello and form teams 

11:00 am       Kickoff with Speakers

11:30 am       Training Workshop - Freescale FRDM

12:00PM       Lunch!

12:30 pm       Training Workshop - UDOO 

1:00 pm         Training Workshop - AT&T M2X API

1:30 pm         Training Workshop - Microsoft Azure

2:00 pm         Training Workshop - Autodesk Fusion 360

4:30 pm         Snacks! 

8:00 pm         Dinner served 

12:00 am       Go home and get some rest
Day 2

9:00 am         Doors open & Breakfast!

1:00 pm         Lunch break with Nate Deschane of Dragon Innovation

4:00 pm        

Upload your hacks to Hackster

 

5:30 pm         Demo your hacks!

6:30 pm         Dinner served while judges deliberate

7:00 pm         Winners announced, prizes awarded

8:00 pm         Day two ends, thanks for participating!
Prizes. The following prizes are experiential and geared towards accelerating you towards a successful business as well as expanding your network and industry knowledge:
Best Overall Mobile App 

1st Place - $500 in Gift Cards for the team

Best Use of AT&T M2X API -

http://developer.att.com/




1st Place - $500 in Gift Cards for the team
Best Hardware Hack (Sponsored by Microsoft)

1st Place - $1000 in Gift Cards for the team
Best Mobile App UI

1st Place - $500 in Gift Cards for the team
Best Community Chosen Mobile App 

1st Place - $500 in Gift Cards for the team

Best API Feedback

Judging Criteria. Apps will be judged based on the criteria below and weighted accordingly.
25% - Usefulness: Is the hack practical? Is it something people would actually use? Does it fulfill a need people have?

25% - Originality: Is the hack more than just another generic social/mobile/local app? Does it do something entirely novel, or at least take a fresh approach to an old problem?

25% - Technical Difficulty: Is the hack technically interesting or difficult? Is it just some lipstick on an API, or were there real technical challenges to surmount?

25% - Polish / Design

: Is the hack usable in its current state? Is the user experience smooth? Does everything appear to work? Is it well designed?
Hackathon Legal. 
Social Media. 
Follow us @attdeveloper for live updates and photos from the event
---
Alex Donn,

 Senior Marketing Manager at AT&T, is based out of sunny Seattle! His passion is educating developers young and old about mobile application development best practices through events like hackathons that fuse the collective interests of multiple technology and business leaders. He loves bacon and is allergic to all types of gluten.

Benjamin Larralde is the co-founder of Hackster, a global community for hardware hackers and starters. A Google alumni and a hardware entrepreneur, Ben also has prior experience with Alter Telecom and FansNextDoor.

Nate Deschaine

, a Senior Mechanical Engineer at Dragon Innovation, was formally at iRobot for 6 years and a mechanical engineer working on consumer products with extensive amount of time in China. Currently at Dragon Innovation Nate heads up the Certification program and assist in RFQs and Pre-Manufacturing Services. He holds a Bachelors degree in Mechanical Engineering from Wentworth Institute of Technology and in his spare time enjoys biking, sailing and snowboarding, while being a self proclaimed handy man.

Michelangelo Guarise

- Passionate. Heretical. Deeply in love with Technology and Music. He lives in Florence, Italy and will soon graudate with a degree in Psychology and work as a freelance Web and Technology consultant. His audio gear is some strange mix of valve and digital amplifiers, all self built in some cold winter sleepless nights. And as a self confessed audiphile, he just can't turn that volume knob down.
Kristin Peterson

, a project manager for Citrusbyte, is based out of Los Angeles. She spends a good lot of time gazing at the artificial hue of her laptop screen, mostly because she loves to code...but also in part due to her addiction to the internet.





When she's not working on her monitor tan, Kristin enjoys venturing off-the-grid by hiking and camping under the shade of the trees.

 Jamie Wong is the founder & CEO of the leading tech company Vayable.com, a global marketplace for unique experiences in more than 900 cities in 100 countries throughout the globe. Vayable launched in 2011 and has raised money from top Silicon Valley investors in technology and travel.
Bryan Kim

 is e

xperienced in the full scope of business development arenas in digital media startup industry, having joined two anonymous startups that launched into top 500 sites. Particularly passionate about and motivated by the burgeoning "new" music industry.
Stephen Barr is the co-Founder & Vice President, Acquisitions @ Barrington Investment Group, Inc. as well as the 

Founder & Executive Director @ Startup Hive virtual startup incubator servicing niche market and second/encore career startups based in CA, AZ & NV.





He is also involved with SGB Media Group,

 Efactor.com, 

Vator.tv, 

The Center For Progressive Leadership, 

Startup America Partnership and 

Microsoft BizSpark Program.
---
Sponsors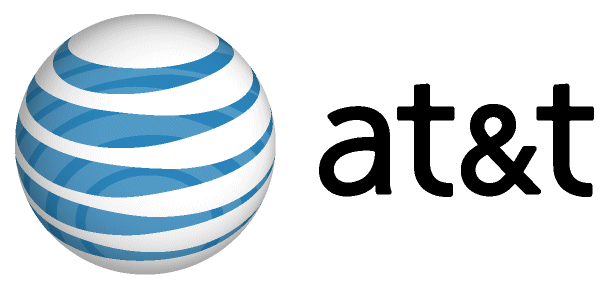 Attendee List
Sort by:

Date

|

First Name

|

Last Name
When & Where

Rhubarb Studios (http://www.rhubarbstudios.co/)
633 W 5th St, #1400, Los Angeles, CA 90071
Los Angeles, CA 90029


Saturday, March 21, 2015 at 10:00 AM

-

Sunday, March 22, 2015 at 9:00 PM (PDT)
Add to my calendar
Organizer
AT&T hosts both developer and creator competitions, as well as workshops.  Please join us at one of our free events listed here.  The full event agendas are in the Eventbrite description.  Also, check out the AT&T Developer Program for more information about our platforms.  See you soon!