AT&T Mobile App Hackathon - It Can Wait (LA) w/ $30,000+ in prizes

Friday, September 7, 2012 at 6:00 PM

-

Saturday, September 8, 2012 at 9:00 PM (PDT)
Event Details
Have an innovative app idea?  Come code your dream app and help develop a solution to put an end to texting while driving.
This is a truly unique AT&T Mobile App Hackathon, an event produced by the AT&T Developer Program, focused on our "It Can Wait" don't text and drive campaign. Our event is designed for attendees (technical & non-technical) to build apps/mobile apps, get fed, compete for prizes across different categories and most importantly: meet new people and scout for teammates to work on new or current projects. Our hackathon will introduce you to the latest cutting edge tools to help deploy your own app with a website backend, fully hosted in the cloud. Spend the weekend coding and then join us on Tuesday, September 18th where top teams will present their final apps and the big winners will be chosen!
Texting while driving is a common and dangerous habit.  According to a recent AT&T Wireless survey 75% of teenagers consider it "common" for their friends to text while driving. Over 100,000 automobile accidents a year involve a driver texting and drivers that do text while driving are 23x more likely to be in an accident. Please join us at this hackathon to make the road a safer place and visit itcanwait.org to take the pledge.
We Supply: Quick presentations and code samples that help to bootstrap your hacking, food to keep you going, and caffeine to keep you awake. Along with technical senseis to assist you in building faster, smarter, and with new tools.
You Bring: Your laptop, skills & ideas. Come with a collaborative, team focused mindset and/or team up in advance on Twitter/Facebook/Google+ via the #atthack hashtag. Whether you are a backend person and code in Ruby/PHP/.NET or are a designer and only work with Illustrator, you are invited to attend this event. Every group needs a good balance of talent and your development skills are needed!
Event Schedule.  The following is a list of the weekends agenda:
6PM - Friday Evening - September 6th - 

Kickoff event with drinks, networking, and developer dating which leads into idea pitches and team formation.
10AM - Saturday Morning - September 7th -  

The fun continues with an all day hackathon. Work with the teams that you formed on Friday night to produce the app spec'd out the night before. Senseis will be available throughout the entire event to help you code up your solution. App submissions will be accepted throughout the day with a deadline of 7PM.
7PM - Saturday Evening - September 7th - 

Promptly at 7PM, teams will begin pitching their ventures. Pitches are limited to three (3) minutes per team. Top 5 teams will go on to the finals on September 18th.
6PM - Tuesday Evening - September 18th - Location TBD - Meet at 6PM for drinks and socializing.

Promptly at 7PM, the finalists will begin pitching their ventures. Final rankings will be determined at this event. 
Prizes. The following prizes are experiential and geared towards accelerating you towards a successful business as well as expanding your network and industry knowledge:
Best Hackathon "Don't Text While Driving" App (Learn More) - Top five teams will be chosen on site on September 8th and given 10 days to build out and polish their application.  They will then present their final apps during a happy hour event on September 18th where the overall winners will be announced.

1st Place

$20,000 in cash 

for the team to split

2nd Place 

$7,000 in cash 

for the team to split

3rd Place

$3,000 in cash 

for the team to split

Best Hackathon General App

 

1st Place

2nd Place

3rd Place

Best App using AT&T APIs (Learn More)

$500 in cash

A Sierra Wireless 4G LTE Elevate device and 1 Month of 1GB DataConnect Service (Max 3)

Best App using Telenav APIs (Learn More)

$500 in cash for the team to split

Best use of Apigee's App Services (Learn More)

$2,000 in gift cards for the team to split
Judging Criteria. Apps will be judged based on the criteria below and weighted accordingly.  
33% Weight - Ability to clearly articulate what your app does
33% Weight - Originality of idea
33% Weight - 

Difficulty of technical implementation (e.g. languages, tools, and APIs used)
Social Media. 
Follow us @hackathonlive for live updates and photos from the event
Legal.
Please be sure to review the official contest rules below and look for important waivers required for minors to participate:
*Note: The IP that you create at the event belongs to your team.  However, any ideas, concepts, or code that are openly shared at the event are deemed public information (open sourced).
Attendees under the age of 18 must provide a signed copy of the form found at the link below in order to participate:
---
Alex Donn is a Senior Marketing Manager with the AT&T Developer Program, is based out of sunny Seattle! His passion is educating developers young and old about mobile application development best practices through events like hackathons that fuse the collective interests of multiple technology and business leaders.
Joshua Musselwhite

is a fulltime freelance Android developer and software architect who has developed for E!, CBS, Warner Bros., Ebay, Arnold Schwarzenegger and more. Between Android, Flash, Flex, and PHP, he has over 10 years experience developing rich-internet applications, interactive content and games.

John Shiple,

the CEO of FreelanceCTO, has secured two Fortune 50 contracts for a startup within a year of operation and has enabled Bigstep.com to sign 50+ co-branded partnerships. He is also responsible for the redesign of the 4th largest site on the Internet, GeoCities, increasing ad inventory by more than 10,000 times and enabling a purchase by Yahoo! for $3.57 billion in stock.

Joseph Chiu

is a computer and electronics generalist that works on everything from 8 bit processors to distributed systems. He recently helped bring about the current resurgence of 3D movies in the theaters. He has taken multi-spectral images of Dead Sea scroll fragments; and had done various stints in the "enterprise" field, including helping a financial firm place bets potentially worth billions of dollars.

 
Tim Anglade, handles Developer Relations & Outreach for Apigee. In previous lives, he was a Research Assistant, a Project Manager, a University Lecturer and a CTO but he kept writing code all the while. You may have met him at a conference, during the NOSQL Summer or seen him host the NOSQL Tapes. He's always up to chat about dev, hacks, apps & tech — so come say hi!
 
---
Senseis
Karim Varela,

an Android developer with Fandango, has over eight years of mobile application development experience. In previous roles, Karim was an Android Engineer for Muve Music and the Android support lead within AT&T Mobility's technical developer support team. Karim has also held various roles in the mobile games industry ranging from quality assurance and build engineering to porting, and networking engineering.

Cas Hoefman,

a Solutions Consultant for Oracle during the day, helps to empower brands to deliver the best customer experiences when, where and how customers want it. At night he likes to hack on anything he can get his hands on, has a passion for telco solutions like Tropo and lately has been know to spend way too much time on Bluetooth 4.0 Technology
Hattan Shobokshi is a Senior Software Engineer and is responsible for developing applications on a variety of platforms including weband mobile devices. Hattan is experienced in .NET technologies, in particular ASP.NET MVC. Hattan is also an avid JavaScript developer and is experienced in building rich client side userinterfaces using JavaScript and its supporting technologies.
George McKinney is a cross-platform mobile developer & co-founder of Zukini Mobile, Adobe User Group Manager for LA PhoneGap and previously co-Manager of LA Flex. George creates mobile, augmented reality and social game experiences. He loves web programming especially in Actionscript, JavaScript and PHP. Previous work experiences include WebConference.com, Sun Microsystems and EMI Music.
 
Colby Palmer the Co-Founder and CTO of Eventup, a Santa Monica-based startup that is changing the way people book events online. He works primarily with Django, the Python web framework, and can also advise on cloud server scaling and AWS technologies, HTML/CSS front-end development, JavaScript/jQuery and most modern Web technologies. 
 
---
Sponsors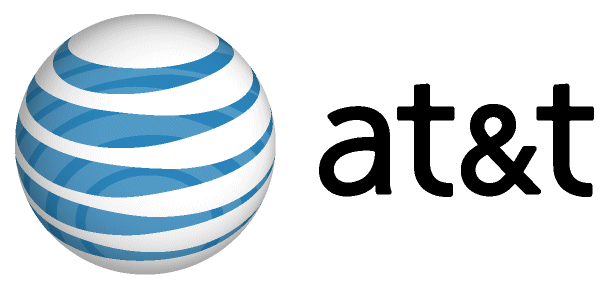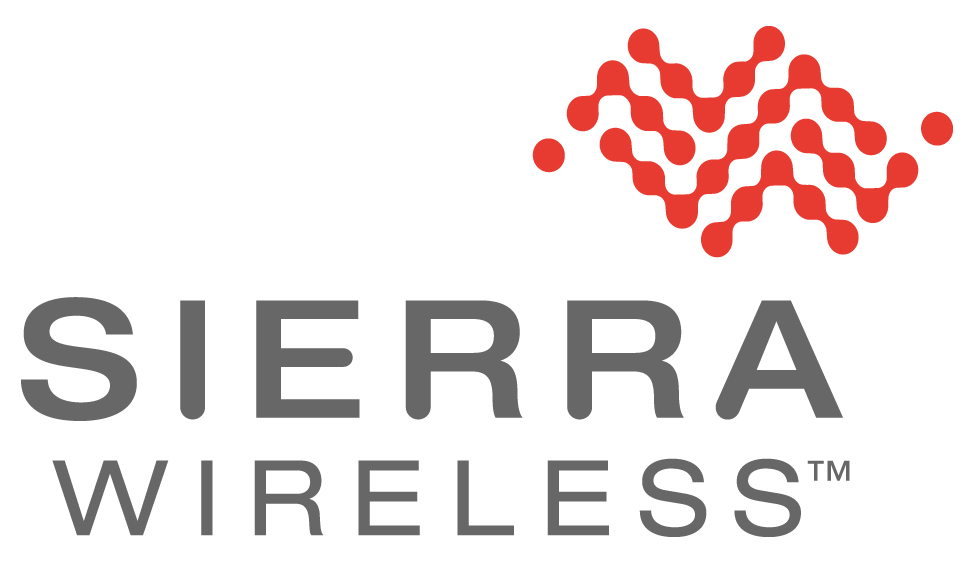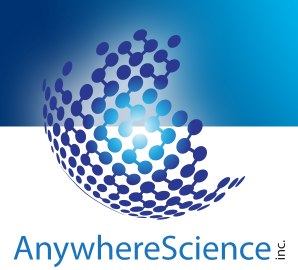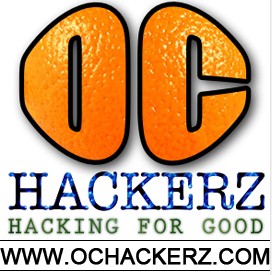 Attendee List
Sort by:

Date

|

First Name

|

Last Name
When & Where

Coloft
920 Santa Monica Blvd.
Santa Monica, CA 90401


Friday, September 7, 2012 at 6:00 PM

-

Saturday, September 8, 2012 at 9:00 PM (PDT)
Add to my calendar
Organizer
AT&T hosts both developer and creator competitions, as well as workshops.  Please join us at one of our free events listed here.  The full event agendas are in the Eventbrite description.  Also, check out the AT&T Developer Program for more information about our platforms.  See you soon!