AT&T Mobile App Hackathon (IoT) San Diego - Hack-o-ween with CyberTECH
Actions and Detail Panel
AT&T Mobile App Hackathon (IoT) San Diego - Hack-o-ween with CyberTECH
Sat, Oct 29, 2016, 11:00 AM – Sun, Oct 30, 2016, 5:00 PM PDT
Description
CODE WITH US FOR HACK-O-WEEN!
Join us for Hack-o-ween, a Mobile App Hackathon produced by the AT&T Developer Program and CyberTECH. Hackathons are coding competitions, where individuals and teams build mobile apps from scratch over a 24 hour period. The apps are then pitched to judges and prizes award for the best apps. Hackathons are a great opportunity to learn new technologies, network with fellow developers, enjoy some food, most importantly have some fun!
The Hackathon will be held in downtown San Diego at CyberTECH's cybersecurity incubator and shared workspace, CyberHive, starting Saturday, Oct 29 and ending Sunday Oct 30 approximately 5pm. See the full schedule below.
Opening by Jeremiah Gardner
Jeremiah Gardner helps organizations create new value by reframing the way they approach innovation, growth, and value creation. Jeremiah will be giving an opening welcome and brief pep talk.
Best Use of City of San Diego API's
The hackathon theme is Smart Cities. The City of San Diego will be showcasing their datasets and asking you to build IoT or mobile app solutions that use the datasets. Smart Cities use technology to better serve their citizens.
One scenario to consider are apps that address the City's Climate Action Plan. Read more about this plan at https://www.sandiego.gov/planning/genplan/cap. Other Smart Cities topics include First Responders, Public Health, Public Safety, Security, Traffic and Transportation, or related areas. See the City's datasets for more ideas.
City of San Diego Open Data Portal: http://data.sandiego.gov
Best Use of Mechatronics
Does your app include robotics or other engineering fields? We invite developers to embrace mechatronics, the art of mixing mechanical engineering (e.g. robotics) with electronics and wireless connectivity. Use your technical prowess and innovative know-how to build IoT solutions that cross multiple subfields of engineering for smart cities, healthcare, sports, sustainability, or home.
The best mechatronics app is eligible for the opportunity to be selected for the AT&T Hackathon Invitational. Select Invitational finalists will be flown to Las Vegas for the 2017 AT&T Summit conference. Three finalists get to pitch live on stage at the conference for a chance to win $20,000!
It's Hack-o-ween!
Code in costume if you want! Bring your favorite cosplay, neopixel wearable, or that spongebob outfit. Street clothes are fine also!
Schedule
The following is a list of the weekend's agenda:
Day 1 - Saturday

11AM - Kickoff event with lunch and people networking which leads into idea pitches and team formation.
12PM - Lightning Talks from speakers and sponsors. Lunch is served.
1PM - Pitch ideas, form teams, and start coding!
7PM - Dinner is served.
CyberHive will be open OVERNIGHT! Thank you to CyberTech for keeping the hackathon non-stop!
Day 2 - Sunday

9AM - The fun continues with breakfast served in the morning! Work with the teams from Day 1 to complete the app. Please sign up your teams to present via this link: TBD
11AM - All teams should be registered.
12PM - Lunch is served.
2PM - Keyboards down. Fast Pitches start promptly at 2PM and are limited to three (3) minutes per team. Slides are discouraged. If used, limit to one introduction slide.
Prizes
The following prizes will be awarded after the fast pitches are completed and the judges have convened:
Best Hackathon Overall App
$1000 in Amazon gift cards for the team
Membership to CyberTech ($1680 value)

Best Use of City of San Diego API's
$500 in Amazon gift cards for the team
The team will also have an opportunity to meet with the City's CIO, CTO or CISO (as available), plus a behind the scenes look at the Cybersecurity team and lunch!
3 month hot desk at CyberTech ($750 value)

Best Use of Mechatronics
$500 in Amazon gift cards for the team
Circadence - Project Ares 3 hours of Cyberwarrior gaming for up to 10 people (over $1000 value)
Judging Criteria
Apps will be judged based on the criteria below and weighted accordingly.
33% Weight - Ability to clearly articulate what your app does
33% Weight - Originality of idea
33% Weight - Creative use of technologies discussed at the event
Hackathon Legal
Hackathon terms: http://db.tt/kyPS9ojR
We expect all participants to abide by the Hack Code of Conduct: http://hackcodeofconduct.org/attdeveloper
Social Media
Follow us @attdeveloper and @CyberHiveSD for live updates and photos from the event
Use #atthack in your tweets
Like us on Facebook https://www.facebook.com/ATTDeveloper
Speakers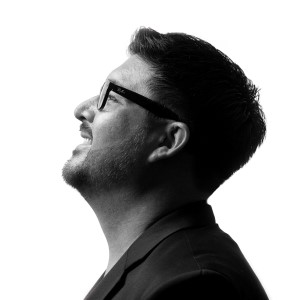 Jeremiah Gardner​ helps organizations create new value. He is the author of the bestselling book, The Lean Brand and Principal at Moves The Needle where he empowers companies like GE, Sprint, eBay, Intuit, and Cisco practice Lean Innovation. He has been featured in several media outlets including Forbes, Entrepreneur Magazine, Lifehacker, and The Guardian. Jeremiah reads a lot of Mark Twain, is an avid Lakers fan, and a self­professed amateur home chef. Jeremiah tweets @JeremiahGardner and blogs at http://jeremiahgardner.com.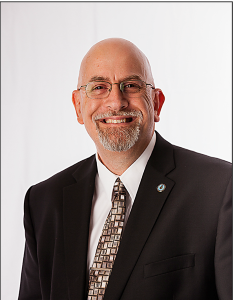 Gary R. Hayslip, Deputy Director, Chief Information Security Officer, City of San Diego, CA
As Chief Information Security Officer (CISO) for the City of San Diego, Gary advises the City of San Diego's executive leadership consisting of Mayoral, City Council, and 40+ city departments and agencies on protecting city government information resources. Gary oversees citywide cyber security strategy and the enterprise cyber security program, cyber operations, compliance and risk assessment services. His mission includes creating a "risk aware" culture that places high value on securing city information resources and protecting personal information entrusted to the City of San Diego.
LinkedIn Profile: http://www.linkedin.com/in/ghayslip
Twitter: @ghayslip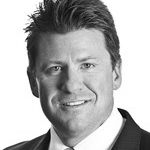 Darin Andersen is a distinguished Internet of Things (IoT) and cybersecurity professional with over 15 years of experience in the security industry. In 2013, Mr. Andersen founded CyberTECH (CyberHive and iHive Incubators), a global cybersecurity and IoT network ecosystem providing cybersecurity and IoT resources, strategic programs and quality thought leader IoT Forums across the nation. Darin is also founder of CyberUnited, a cybersecurity, big data and predictive analytics firm that applies a behavioral psychology framework via machine learning, data, analytics and inferential algorithms to determine and prevent identity and insider threats within the enterprise, academic and government organizations.
Sponsors