AT&T Mobile App Hackathon Houston - Social Good
When and where
Location
START Houston 1121 Delano St Houston, TX 77003
Description
Have an app idea or need an app built for your business?
This special AT&T Mobile App Hackathon, an event produced by the AT&T Developer Program in collaboration with the Easter Seals of Houston, is designed for attendees (technical & non-technical) to build apps/mobile apps to benefit the disabled, get fed, compete for prizes across different categories and most importantly: meet new people and scout for teammates to work on new or current projects. Our hackathon will introduce you to the latest cutting edge tools from AT&T, ARM, Vuzix, and ChaiOne; to help deploy your own app with a website backend, fully hosted in the cloud.
We Supply: Quick presentations and code samples that help to bootstrap your hacking, food to keep you going, and caffeine to keep you awake. Along with technical senseis to assist you in building faster, smarter, and with new tools.
You Bring: Your laptop, skills & ideas. Come with a collaborative, team focused mindset and/or team up in advance on Twitter/Facebook/Google+ via the #atthack hashtag. Whether you are a developer, designer, entrepreneur, student or just excited about tech you are invited to attend this event. Every group needs a good balance of talent and your skills are needed!
Event Schedule. The following is a list of the weekend's agenda:
Day 1




6PM - Kickoff event with dinner, networking, and developer dating which leads into idea pitches and team formation.
7PM - Speakers present (please see below for list)
8PM - Pitch ideas and form teams
Day 2


10AM - The fun continues; work with the teams from Day 1 to complete the app spec'd. Senseis will be available throughout the entire day to help you code up your solution. App submissions will be accepted throughout the day with a deadline of 6PM.
11AM - Brunch is Served
6PM -

Pencils down. Please sign up your teams to present via this link:

http://bit.ly/hackprezreg

Pitches start promptly at 6PM and are limited to three (3) minutes per team. No powerpoints unless you are only presenting an idea.
Prizes. The following prizes are experiential and geared towards accelerating you towards a successful business as well as expanding your network and industry knowledge:
Best Mobile App to Benefit the Disabled

1st Place - $500 in Gift Cards for the team

Up to four Netgear Unite Pro devices (includes 1 Month Data Pass)

Best Embedded Systems App to Benefit the Disabled


1st Place - $500 in Gift Cards for the team

Best Use of AT&T APIs

1st Place - $500 in Gift Cards for the team
Judging Criteria. Apps will be judged based on the criteria below and weighted accordingly.
33% Weight - Ability to clearly articulate what your app does
33% Weight - Originality of idea
33% Weight - Use of Node.JS, Sencha, cloud9ide.com, Heroku, and other technologies
Hackathon Legal.
Social Media.
Follow us @attdeveloper for live updates and photos from the event
---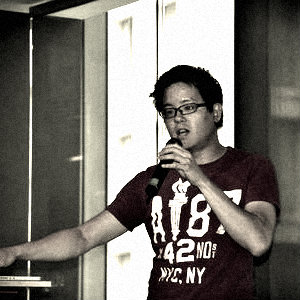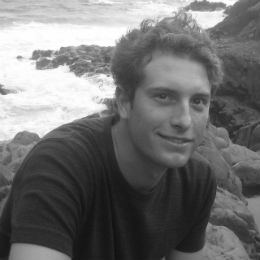 Alex
Donn,
Senior Marketing Manager at AT&T, is based out of sunny Seattle! His passion is educating developers young and old about mobile application development best practices through events like hackathons that fuse the collective interests of multiple technology and business leaders. He loves bacon and is allergic to all types of gluten.
Sam Grove
is a Senior Applications Engineer at ARM® part of the IoT business unit, supporting and evangelizing the ARM® mbed™ ecosystem. He has extensive experience in a variety of engineering disciplines including embedded systems, hardware and software design. He has designed systems for public safety communication, vehicle communication, vehicle diagnostics and georeferenced imaging.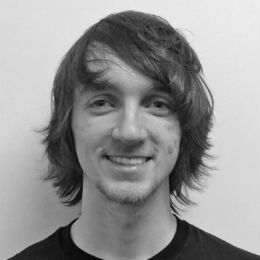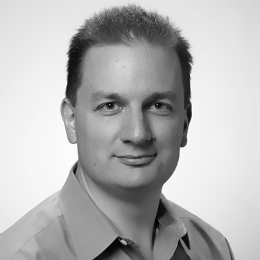 Mike Lyle
is part of a new breed of developers entering the market, experienced in traditional software development but with a focus on wearable technology. He is currently in his senior year at Rochester Institute of Technology and the newest addition to the Vuzix team. Mike has extensive Java/C# experience mixed with mobile Android development.
Roberto Moctezuma
is the Vice President of Products at ChaiOne. Roberto started his career developing software, and became the General Manager of one of the largest software and IT service providers in Mexico at age 23. He led a startup pioneering electronic fund transfers and telecom solutions that grew to $50M US, and later joined Compaq - acquired by Hewlett-Packard in 2002. He is very interested in the way our world is being transformed by Mobile, Cloud, Artificial Intelligence and the Internet of Things.
---
Senseis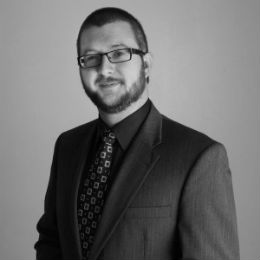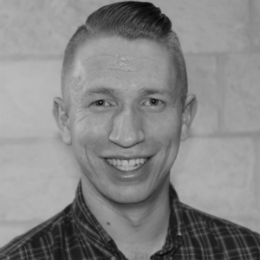 Jim Foreman
is a mechanical engineer turned web developer. Jim is the owner of Blue Smoke, a web design firm that focuses on building and hosting high traffic websites. Jim has competed in two previous Startup Weekend events, each time leading at team to finish in the top 3. His current startup, Coconnect, was launched at Startup Weekend in November 2013.
Chris Stewart
has worn many startup hats doing everything from product management to developer evangelism. He's currently a dev evangelist at Fanout.io and has previously worked for Firebase, HelloSign, and founded Pieceable Software (acquired by Facebook). He's a big fan of realtime APIs and near-realtime IPAs.
---
Sponsors