Description
Are you an entrepreneurial woman with an amazing idea you can't wait to get built? Are you a developer with awesome skills excited to work on a women led start-up?
Do you like to make things? Are you inspired by the power of technology? If so, we want to see you in action. We're opening our doors for you to help us innovate. We're looking for creative female entrepreneurs and professionals like you to lead diverse teams of men and women at the 2014 AT&T #WIThack, a series of Women in Tech hackathons all across the country.
Come join us for this very special women in tech focused AT&T Mobile App Hackathon, an event produced by the AT&T Developer Program. At AT&T, we have adopted a progressive approach to innovation – one that embraces openness and encourages collaboration between entrepreneurs and professionals of all genders and backgrounds. We believe that women provide a critical spark to the tech industry and through empowering opportunities like this, female technologists will be the catalyst we need to accelerate innovation and economic growth.
This hackathon will provide male and female developers with opportunities to develop mobile apps using the most bleeding edge platforms and hardware. Senseis from AT&T, sponsors, and local groups will be onsite to help teams hack.

We've heard from many tech women that at hackathon events they frequently are relegated to project manager or note taker roles within the team. So we're proud to offer special prizes to women-led teams at our event with extra accelerator prizes awarded to all-female teams..
Also, careers experts from AT&T will be on hand to talk about awesome technology job openings in different areas of our business.
We Supply: Quick presentations and code samples that help to bootstrap your hacking, food to keep you going, and caffeine to keep you awake. Along with technical senseis to assist you in building faster, smarter, and with new tools.
You Bring: Your laptop, skills & ideas. Come with a collaborative, team focused mindset and/or team up in advance on Twitter/Facebook/Google+ via the #atthack hashtag. Whether you are a backend person, designer, entrepreneur, student, or just interested in tech; you are invited to attend this event. Every group needs a good balance of talent and your development skills are needed!
Special Offer: Get familiar with the latest in Android smart wearable glasses before you head off to the competition or take your app to the next level with smart glass integration. AT&T together with Vuzix Corporation have put together a deal specifically for registered participants of the hackathons. For a limited time, purchase the Vuzix M100 Smart Glasses for $699.99 (normally $999.99) and the associated SDK for only $139.99 (normally $199.99), a savings of $360.00. Click the image below to learn more and purchase your glasses: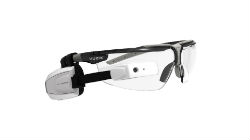 Event Schedule. The following is a list of the weekend's agenda:
Optional Workshop (Thursday @ 6PM)

Day 1 - Friday

6PM - Kickoff event with dinner, networking, and developer dating which leads into idea pitches and team formation.
7PM - Speakers present (please see below for list)
8PM - Pitch ideas and form teams
Day 2 - Saturday


10AM - The fun continues with breakfast served in the morning! Work with the teams from Day 1 to complete the app spec'd. Senseis will be available throughout the entire day to help you code up your solution. App submissions will be accepted throughout the day with a deadline of 6PM.
11AM - Brunch is Served
6PM - Pencils down. Please sign up your teams to present via this link:

http://bit.ly/hackprezreg

Pitches start promptly at 6PM and are limited to three (3) minutes per team. No powerpoints unless you are only presenting an idea.
Prizes. The following prizes are experiential and geared towards accelerating you towards a successful business as well as expanding your network and industry knowledge:
Best App from a Women Led Team


1st Place - $500 in Gift Cards for the team to split


Best App from an All Women Team


1st Place - $500 in Gift Cards for the team to split


Best App using an AT&T API

1st Place - $500 in Gift Cards for the team to split

Best App using an AT&T Digital Life API

$1st Place - $500 in Gift Cards for the team to split

Best App using an AT&T Digital Life API from an All Women Team

Best App using an AT&T Digital Life API from a Women Led Team

Best Feedback (Most Useful) from a Team using AT&T Digital Life APIs

One (1) Samsung S4 Device

Best App using an AT&T M2X API

1st Place - $500 in Gift Cards for the team to split

Best Use of IBM BlueMix by a Women Led Team

1st Place - $1,000 in Gift Cards for the team to split

Best Ues of IBM BlueMix in a M2X/Home Automation App

1st Place - $1,000 in Gift Cards for the team to split
Judging Criteria. Apps will be judged based on the criteria below and weighted accordingly.
33% Weight - Ability to clearly articulate what your app does
33% Weight - Originality of idea
33% Weight - Difficulty of the technical implementation

Hackathon Legal.
Social Media.
Follow us @attdeveloper for live updates and photos from the event
---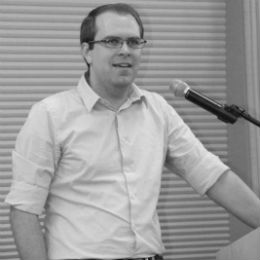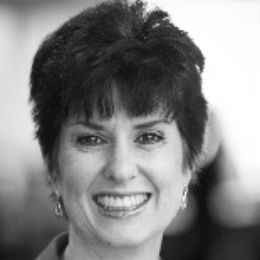 Ben Nelson,
Sr. Product Marketing Manager at AT&T, is based out of sunny Seattle! His passion is educating developers young and old about mobile application development best practices through events like hackathons that fuse the collective interests of multiple technology and business leaders.
Teena Piccione
is AVP of solutions architecture for AT&T's Big Data organization. She began her technical career as an international consultant, and joined BellSouth Long Distance in 1999 to spearhead a joint venture between BellSouth and Qwest. She was soon assigned to develop and lead the Program Development Office, and she continued to manage and lead teams and programs through 2007. She became Chief of Staff in IT for AT&T in 2008, managing complex projects and leading her organization to 93 percent participation in United Way giving. She became Executive Director of IT in 2012, responsible for release management, front-door processes and business continuity.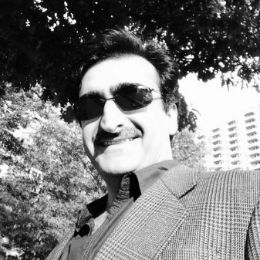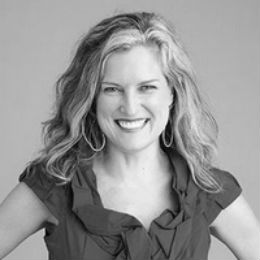 Tony Noori,
Director of Marketing at AT&T Digital Life, is a highly experienced professional with diverse background in product & business development specific in the fields of Information Technology, Application User Interface, Open API, system engineering and Aerospace. Combined with an extensive history of leading innovative products & businesses resulting in financial intelligence, consistent, proactive decision making and accomplishing objectives.
Laura Davis-Taylor
is the SVP, Director of Omnichannel Experience at Integer, a role focused on creating selling influence across all shopper touch points. Helping clients turn shoppers into buyers amidst today's ever-changing retail landscape for over 20 years, her background makes her ideally suited to lead this new service offering.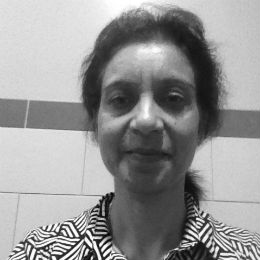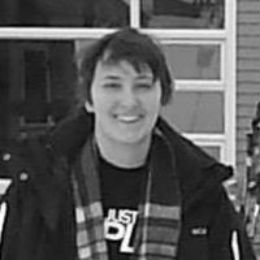 Sandhya Kapoor,
a Senior Software Engineer, IBM Ecosystem Development, enables business partners and academia on Bluemix Platform as a Service offering from IBM. In past roles she has worked on WebSphere Application Server development and middleware software and prior to that Business Process Manager product development. She joined IBM in December 1989 after completing a Masters in Computer Science from University of Michigan, Ann Arbor, MI.
Georgia Partyka
is the newest member of the Vuzix development team. She is currently attending Rochester Institute of Technology as a Game Design and Development major with a Computer Science minor with strong focus in Software Engineering.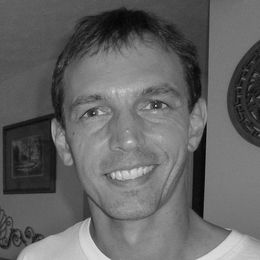 Joe Bossalini
is a product development engineer working for AT&T. His team is currently involved with designing and building AT&T M2X, a cloud-based fully managed data storage service for network connected machine-to-machine (M2M) devices. He has experience in a wide range of application enablement activities, including product design, software development, hardware configuration and maintenance, and customer experience.
---
Senseis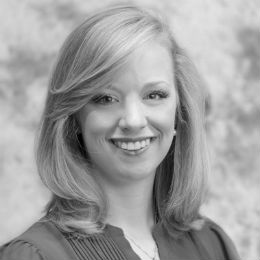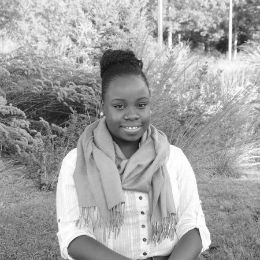 Kirsten Crear
is a new hire with the Technology Development Program - Emerging Technologies track here at AT&T. She currently works as a cloud developer, but soon will also start work on a POC for an idea a few fellow TDP members and her have for a mobile application. Their idea came from a Hackathon they participated back in July where they placed second overall, and then continued on to place first in IT Innovation's season 22 in TIP (The Innovation Pipeline). In May she graduated from Gettysburg College with a degree in Computer Science, but is originally from Scarborough, Maine.
Amanda Crawford
recently joined AT&T as an Associate Applications Developer with the Technology Development Program- Emerging Technologies track. Her role as a front end developer includes creating RESTful API's for use within AT&T. Amanda graduated from Connecticut College in May with a degree in Computer Science. As a student, Amanda has served as the Co-Founder of the ABI Lean-In Circle at Connecticut College, National Science Foundation Science Leader, Posse Foundation Scholar, Micheal and Susan Dell Scholar, and is a Grace Hopper 2013 Scholar. She has had extensive experience in researching the best practices for teaching computing concepts to a diverse group. She has a strong passion for progressing and increasing the number of women and underrepresented groups in Computing careers and academic fields. Amanda is looking forward to helping teams make their ideas a reality.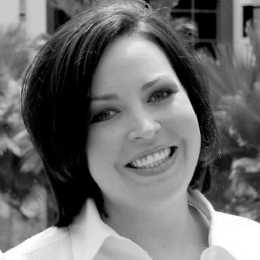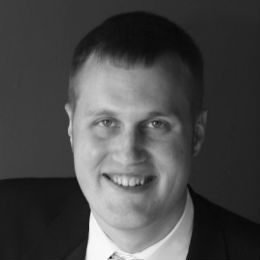 Lauren Hasson
is an iOS Software Engineer at a leading mobile app development agency and an active member of the national hackathon community. She has a strong passion for software development and is motivated by knowledge-sharing challenges in which she can contribute to innovation and further perfect her craft.
Jon Lathem,
Senior Member of Technical Staff at AT&T Digital Life, is a highly experienced professional with diverse background in engineering. Jon created a rest service based platform that powered applications on multiple platforms including Web, iOS, Windows Phone, and Android. In addition, he has unified many discrete modules from around the company into a single interface/application consuming EJBs, SOAP services, and Rest services.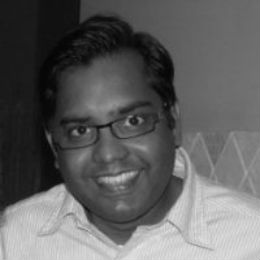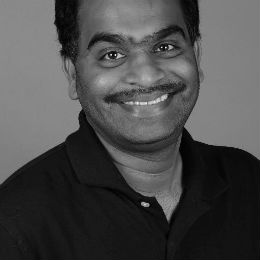 Nivedit Tyagi,
Senior Team Member of Technical Staff at AT&T Digital Life, has over 10 years of experience in design, development and implementation of Enterprise level Applications using Java J2EE technology stack. Nivedit has extensive experience with developing REST WebServices and programming experience in Java JDK technology, JDBC, Webservices –SOAP (AXIS2) & REST WebServices, XML , XSL, XSLT, Java Data Binding Tools – Castor JAXB, HTML, DHTML, JQuery, JavaScript, AJAX,JSON, JMX and developing with XCode.
Bala Vellanki
is an IT Architect with IBM BlueMix, based in Dallas. Bala has over 15 years of commercial experience in information systems, especially in the area of enterprise and solution architecture. His most recent work includes leading the creation of enterprise architecture strategy and the definition of approach, planning, governance and delivery of large business systems.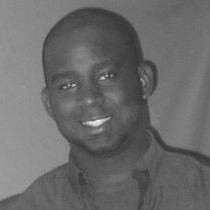 Don Willis,
a Technical Architect of AT&T, has experience working with Java, HTML5, and Javascript. As a member of the AT&T M2X team Don is eager to support any team, but especially those working with the M2X platform.
---
Sponsors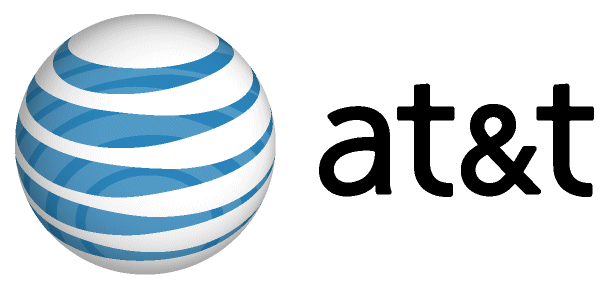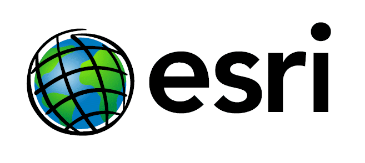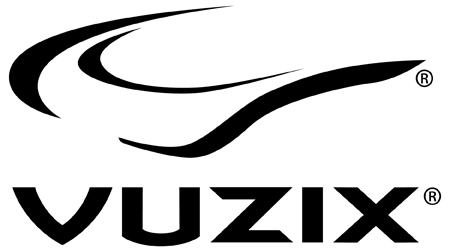 Organizer of AT&T Mobile App Hackathon Dallas - Women in Tech and Home Automation
AT&T hosts both developer and creator competitions, as well as workshops.  Please join us at one of our free events listed here.  The full event agendas are in the Eventbrite description.  Also, check out the AT&T Developer Program for more information about our platforms.  See you soon!