ATT Mobile App Hackathon - Dallas

Friday, February 17, 2012 at 6:00 PM

-

Saturday, February 18, 2012 at 8:00 PM (CST)
Event Details
Have an app idea or need an app built for your business?
Mobile App Hackathon is an event produced by the AT&T Developer Program and Apigee that is designed for attendees (technical & non-technical) to build apps/mobile apps, get fed, compete for prizes across different categories and most importantly: meet new people and scout for teammates to work on new or current projects. Our hackathon will introduce you to the latest cutting edge tools to help deploy your own app with a website backend, fully hosted in the cloud.
As far as platforms are concerned, feel free to code in the language you feel most comfortable, whether it's Objective C, Java, Javascript, HTML, C #, Dot Net, or XNA. Even if you are rusty with your programming, we will have live developer support from local senior developers as well as from AT&T, Sencha, and Apigee to help you code that much faster.
6PM - Friday Evening. AT&T Mobile App Hackathon. Kickoff event with drinks, networking, and developer dating which leads into idea pitches and team formation.
10AM - Saturday Morning - AT&T Mobile App Hackathon. The fun continues with an all day hackathon. Work with the teams that you formed on Friday night to produce the app spec'd out the night before. Senseis will be available throughout the entire event to help you code up your solution. App submissions will be accepted throughout the day with a deadline of 7PM.
10AM - Saturday Morning - Mega Meetup. If you are not technical or not interested in coding, you can still come join the fun with our Mega Meetup. We have invited all of the area's technical meetup groups to come and meet on the same day. The idea here is that the groups are split into back-end (cloud, azure, etc.), front-end (HTML5, Java, etc.), and business (Wordpress, Drupal, analytics, consulting etc.). This way, you can walk in with an idea and out the other side with a business plan and team!
7PM - Saturday Evening. Promptly at 7PM, teams will begin pitching their ventures. Pitches are limited to three (3) minutes per team.
Prizes. The following prizes are experiential and geared towards accelerating you towards a successful business as well as expanding your network and industry knowledge:
AT&T Foundry - Select teams will have the opportunity to pitch the AT&T Foundry on their idea for possible further funding
Gift Cards

 - 1st Place - $300, 2nd Place $200, 3rd Place $100

Apigee - Top four (4) teams producing an app using Apigee APIs will receive a $250 gift card.
Sierra Wireless - 1st place team is seeded with AT&T 4G Elevate Hotspot devices with one (1) month of free service

A

T&T mHealth - This prize will focus specially on the AT&T mHealth APIs and is currently TBD
Microsoft - Top Two (2) teams producing a WP7 app receive Windows Phone 7 devices
HTC - Top team using HTC OpenSense SDK receives 1 HTC Jetstream Tablet for each team member (max of 3) 
Judging Criteria. Apps will be judged based on the the criteria below and weighted accordingly.  
33% Weight - Ability to clearly articulate what your app does

33% Weight - Originality of idea

33% Weight - Use of Node.JS, Sencha, cloud9ide.com, Heroku, and other technologies
---
 Hackathon Speakers
| | |
| --- | --- |
| | |
| Alex Donn is a Developer Evangelist with the AT&T Developer Program and is based out of sunny Seattle! His passion is educating developers young and old about mobile application development best practices through events like hackathons that fuse the collective interests of multiple technology and business leaders.   | Dan Malee is  the lead architect for the AT&T Developer Center for Health platform.  Dan's role is focused on growing the platform through data integration with enterprise data systems across the healthcare landscape, providing access to additional AT&T services like SMS or LBS via mHealth, and fostering 3rd party development through developer outreach programs like hackathons. |
| | |
| Chris Koenig is a Senior Evangelist with Microsoft on the Windows Phone team. His job is to help developers, designers, entrepreneurs, startups companies and organizations large and small to find success and riches in the Windows Phone application marketplace. | Ed Anuff is a respected technologist and a proven innovator. Prior to starting Usergrid, he was most recently executive vice president and general manager of Six Apart, which is known for creating the Movable Type blogware, TypePad blog hosting software and Vox.  |
| |   |
| Brian Smith loves launching stuff, getting users, and iterating. He's an active member of the Ruby community and contributes to open source whenever possible. He's an api junky and loves mixing data together in new and interesting ways. He helped build one of the first and largest Twitter based sites, knows how to bend all kinds of social media to his will, and can build slick interactive UIs in his sleep. |   |
---
Senseis
Tony Cecala is a business strategist specializing in technology solutions. He currently runs the second largest WordPress Meetup in the US and runs a training company specializing in web technologies. He currently publishes Holistic Networker magazine and produces the Wellness Expo®.

Bryce Kerley joined Basho in September 2011. Prior to Basho, Bryce worked as an independent Rails developer, working with startups and established businesses on everything from AJAX to ZFS. Along the way, he developed a fondness for presentations and computing competitions.

Casey Watson is an active member and speaker within the local .NET development community and very involved in open source development (specifically through CodePlex). His core focus is the .NET platform and supporting technologies. 

Matt Klosterman is the founder of Infofission Development Studios. Infofission has been helping companies ranging in size from one-person startups to Fortune 500 companies see their iPhone and iPad apps come to life in the App Store since 2008.

Kirk Ballou serves as CEO/Chief Architect at Touch Titans. He leads a team of award winning designers and developers which support every major mobile platform. The worlds largest handset makers, carriers, CNN, Nat Geo, MTV and Red Bull turn to his team for Mobile UX and Design.

Daniel Knoodle is a serial entrepreneur and currently serves as CEO of Proxomo Software, a company he co-founded in 2010, that is pioneering integrated backend services for web and mobile apps. He has spent over 20 years architecting and developing innovative software solutions for startups and fortune 100 enterprises around the world.

 

Michael Perry

has applied mathematical concepts to the construction of software. As a Solutions Architect at AmerisourceBergen, he applies the concepts of eventual consistency, event sourcing, and CQRS to building scalable and robust enterprise systems. Craig Shoemaker interviewed him on the Polymorphic Podcast about Update Controls. You can find out more at qedcode.com.
 
---

Mega-Meetups
The Nickel Tour of Drupal (Hosted by David Hahn) - In this session David will provide five cents worth of information on Drupal, the open source content management system that powers over four million web sites, including The White House, The Economist, thousands of universities and governments, small businesses and personal blogs.  With 15,000 free add-ons and any number of custom modules, Drupal interfaces easily with mobile applications, enterprise and cloud systems, databases and is supported by an active and diverse community all over the world.
WordPress for Startups (Hosted by Tony Cecala) -  You have a lot of plates to keep spinning. Don't let your website/blog be one of them. Learn about how WordPress combines ease of use and power to give you the speed and flexibility to launch your business in style. 
Windows Phone Design and Development (Hosted by Chris Koenig) - Join Chris Koenig, Senior Technical Evangelist for Windows Phone, for a tour of the Windows Phone Development Experience from soup to nuts. Chris will showcase the development tools used for designing and developing great Windows Phone apps, including a live coding demo where he'll build a new Windows Phone application from scratch and prepare it for submission to the Windows Phone Marketplace.
Bleeding Android (Hosted by Don Archer) -  It's time for a full-scale Android transfusion. Don't just "port" your idea over to Android. We'll discuss powerful and simple ways to build your application as an integrated part of the ecosystem. Achieve zen-like simplicity while tapping the ridiculously powerful features of the Android OS. Extend your reach to tablets, TVs and more.
Proxomo: Build an App, Not a Platform (Hosted by Daniel Knoodle) -  Nearly every mobile app today connects to a number of 3rd party API's and systems, from Facebook to Geo Location to custom databases and a myriad of others.  We will take a technical deep dive into how Proxomo is solving this issue, managing application scaling and look at how you can empower your application with 1/10th the code.
Getting an Android App to Market (Hosted by Amir Ghadiry & Brian Tannous) -  Getting an Android App to Market: In this session we will discuss what it takes to get your app from an idea to the market. We will also discuss protecting your star rating with user support, and dealing with competition. In addition we will cover our experiences with advertising and marketing.
---
Sponsors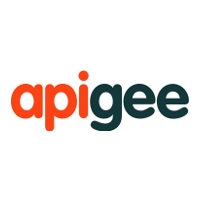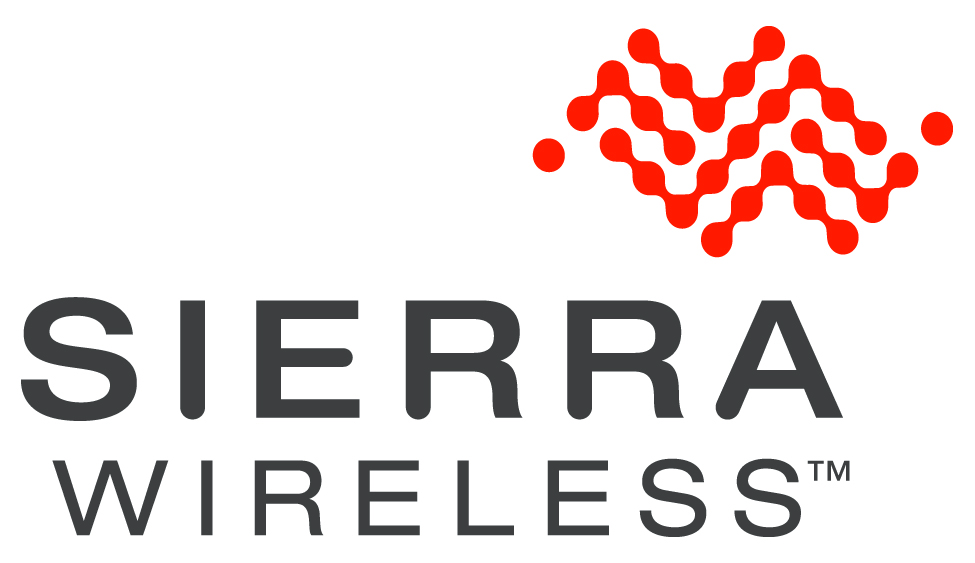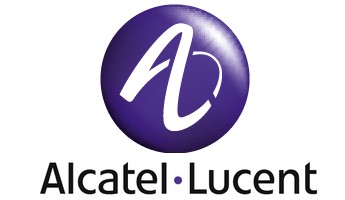 Attendee List
Sort by:

Date

|

First Name

|

Last Name
When & Where
2900 W. Plano Pkwy
Plano, 75075


Friday, February 17, 2012 at 6:00 PM

-

Saturday, February 18, 2012 at 8:00 PM (CST)
Add to my calendar
ATT Mobile App Hackathon - Dallas