AT&T Mobile App Hackathon - Autism Speaks (San Francisco)
When and where
Location
Hattery 414 Brannan St San Francisco, CA 94107
Description
Have a talent for coding? Join AT&T and Autism Speaks for a very special Autism Awareness Month hackathon to develop apps that will make a real difference for the autism community.
All participants will be entered into a raffle to win one of more than 40 pairs of prime bleacher seat tickets to the Giants at AT&T Park on 6/17/2013 (Autism Awareness Night). Winners will be chosen throughout the hackathon; must be present to win! Special thanks to the AT&T sponsorship team for this amazing gesture.
According to the CDC, one in every 88 children has been identified with an Autsim Spectrum Disorder. For this event, produced by the AT&T Developer Program, we have teamed up with Autism Speaks to bring you autism app projects specifically requested and voted on by the autism community. To help you along the way, we'll have not only technical experts, but also experts on and members of the autism community to answer your questions and provide feedback on your applications.
Objective C, Android, Java, ASM, Javascript, HTML, C #, Dot Net, XNA and all other languages are welcome. We have over $20,000 in total prizes for teams willing to take the challenge, and since this is a social good event, we're providing added incentive for those who code their applications open source. Be sure to follow the autism app idea contest on the Autism Speaks Facebook page and check back here to review the winning app ideas and get ready to hack autism with AT&T and Autism Speaks.
We Supply: Quick presentations and code samples that help to bootstrap your hacking, food to keep you going, and caffeine to keep you awake. Along with technical senseis to assist you in building faster, smarter, and with new tools.
You Bring: Your laptop, skills & ideas. Come with a collaborative, team focused mindset and/or team up in advance on Twitter/Facebook/Google+ via the #atthack hashtag. Whether you are a backend person and code in Ruby/PHP/.NET or are a designer and only work with Illustrator, you are invited to attend this event. Every group needs a good balance of talent and your development skills are needed!
Event Schedule. The following is a list of the weekends agenda:
Friday - April 12th




6PM - Friday Evening -

Kickoff event with dinner, networking, and developer dating which leads into idea pitches and team formation.

7PM - Friday Evening -

Speakers present (please see below for list)

8PM - Friday Evening -

Pitch ideas and form teams

12AM - Friday Evening -

End of the day 1
Saturday - April 13th




10AM - Saturday Morning -

The fun continues! Work with the teams from Friday to complete the app spec'd. Senseis will be available throughout the entire day to help you code up your solution. App submissions will be accepted throughout the day with a deadline of 6PM.

1PM - Saturday Afternoon -

Lunch is Served

6PM - Saturday Evening -

Promptly at 6PM, teams will begin pitching their ventures. Pitches are limited to a maximum of three (3) minutes per team
Prizes. The following prizes are experiential and geared towards accelerating you towards a successful business as well as expanding your network and industry knowledge:
Best Autism Speaks Hackathon App (Selected from Approved Ideas)


1st Place - $10,000

in Cash for the team to split




2nd Place - $5,000 in

Cash for the team to split




3rd Place - $2,500 in Cash for the team to split

Best Hackathon Overall Autism App

1st Place - $2,500 in Cash for the team to split
Judging Criteria. Apps will be judged based on the criteria below and weighted accordingly.
33% Weight - Ability to clearly articulate what your app does
33% Weight - Originality of idea
33% Weight - Use of Node.JS, Sencha, cloud9ide.com, Heroku, and other technologies
Social Media.
Follow us @attdeveloper for live updates and photos from the event
---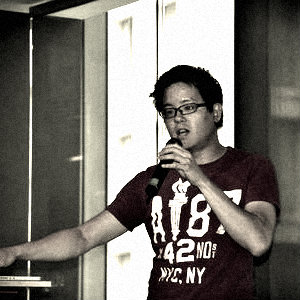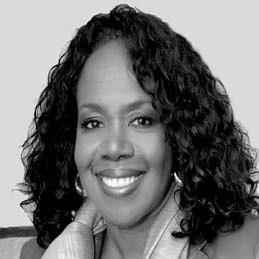 Alex
Donn,
Senior Marketing Manager at AT&T, is based out of sunny Seattle! His passion is educating developers young and old about mobile application development best practices through events like hackathons that fuse the collective interests of multiple technology and business leaders. He loves bacon and is allergic to all types of gluten.
Jennifer Jones is Vice President – Diverse Markets and Post Sale Communications for AT&T Mobility and Consumer Markets. She and her team are responsible for leading the joint planning and execution of integrated marketing aimed at improving sales, maintaining and increasing customers within Diverse Markets. This includes leveraging the assets of AT&T towards becoming Best in Class in the industry in addressing the unique needs of these segments, sharing in their increasing economic clout and being the "Brand of Choice" for these consumers.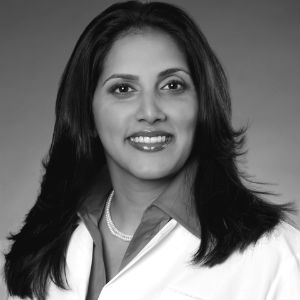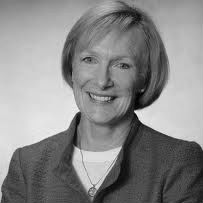 Dr. Geeta Nayyar is AT&T's Chief Medical Information Officer. She provides industry knowledge to help guide the AT&T ForHealth strategy and has held a diverse range of clinical and executive roles across the healthcare industry, giving her a unique perspective bridging clinical medicine, business, communications and health technology. She continues to practice and teach medicine part time and brings a real world view to healthcare delivery.
Laura Shumaker is a nationally recognized autism advocate and author of A Regular Guy: Growing Up with Autism and author of the SFGate Autism Blog. Her essays have appeared in the New York Times, CNN, NPR, the San Francisco Chronicle and in the recently released The Thinking Person's Guide to Autism. She is an avid speaker to teachers, students, corporations and disability groups.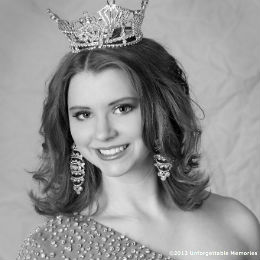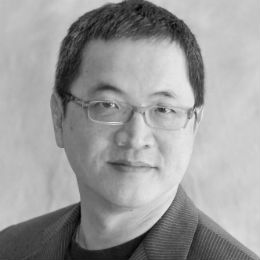 Alexis Wineman

is currently the reigning Miss Montana 2012 and AbilityPath.org Ambassador. In January 2013, she won the title of "America's Choice" at the Miss America competition, which placed her among the top 15 contestants. At the age of 11, Wineman was diagnosed with pervasive developmental disorder not otherwise specified (PDD-NOS), which puts her on the mild end of the autism spectrum and carries symptoms similar to those with Asperger's Syndrome. Eighteen year-old Alexis is the first Miss America contestant diagnosed with autism and the third contestant with a disability since the competition's inception in 1921.
Andy Shih, PhD,

Senior Vice President of Scientific Affairs at Autism Speaks, works closely with members of Autism Speaks' Board, Scientific Advisory Committee, senior staff and volunteer leadership to develop and implement the organization's research program. He oversees the etiology portfolio, which includes genetics, environmental sciences and epidemiology, as well as the Innovative Technology for Autism program, which supports the research and development of novel assistive technologies. Andy also leads Autism Speaks' international scientific development efforts, including the Global Autism Public Health Initiative, an international advocacy effort currently active in over 40 countries around the world that integrates awareness, research, and service development.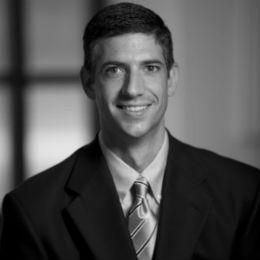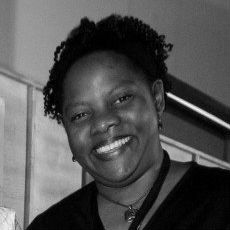 Ryan Stafford,

a Director of Sales at AT&T, recently moved to the Foundry in Plano, Texas to lead marketing communication efforts. He spent the past two years running AT&T's wireless sales organization in Oklahoma, which included more than 100 stores. Ryan Stafford began his career in 1999 with SBC in Finance and has held a variety of positions in Network, Advertising, IP Operations, Consumer Sales and Retail. Ryan's son, Benjamin, 8, was diagnosed very early with mild autism/Asperger's. Through early intervention and intensive therapies, Ben has made remarkable progress.
Regina Walton

is a co-organizer of the SFTech4Good Meetup, formerly SFNetquared. She's been an organizer since she moved back from New York, NY in 2011. She's planned a few events including talks with Craig Newmark and Abby Falik, founder and CEO of Global Citizen Year. In 2009 she founded Organic Social Media a company that manages social media for small businesses. Regina has a J.D. from UC Hastings College of Law and when she lived abroad she earned a Master's in International Studies from Ewha Womans University in Seoul, South Korea.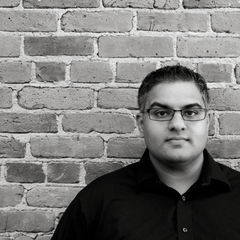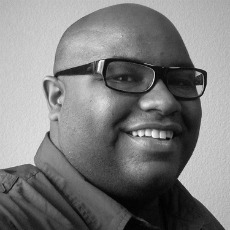 Wiqar Chaudry

is the director of product management for NuoDB, Inc. with over a decade of experience in database systems and web technologies. He has been responsible for designing large scale data warehouses for the fortune 500 and has played key roles in several data centric start-ups as a solutions architect, sales engineer, and product manager. Academically, Chaudry holds a BBA in Finance from Temple University, and an MS in Computer Information Systems from Boston University. In his spare time, he writes a blog on collaborative economics. You can follow him on twitter @WiqarC.
Curtiss Pope

is the founder and CEO of AisleFinder, an app that matches your shopping list with aisles in supermarkets. He started his technology career coding and designing web sites and software for companies like Yahoo, Microsoft, and Installshield. He often shares his views on entreprenuership and design in blogs such as Venturebeat, and Hacker News. He additionally has been featured on many sites including Tech Crunch and CNET.
---
Senseis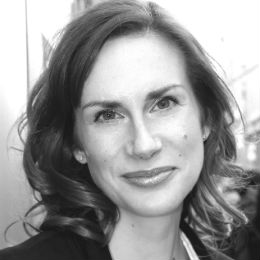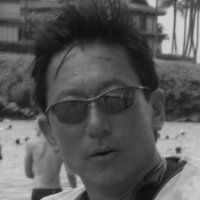 Christine Hart

is a senior project developer and manager at Autism Speaks. Since joining the organization 3 years ago, she has worked to cultivate the digital and mobile strategy at Autism Speaks with the Autism Speaks App, the Light It Up Blue photo app and overhauled the Autism Speaks.org website. She has a BFA from the School of the Art Institute of Chicago and an MBA from the Zicklin School of Business.
David Chung
is Director Channel Sales - Americas NeuroSky, Inc. the leader in biosensor technology changes the user's experience. NeuroSky works with leading manufacturers, universities and researchers, to deliver solutions that improve people's lives – by bridging the gap how applications respond to the individual.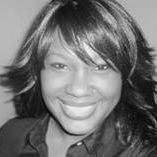 Mike Joyce,
a Senior Technical Produce at Citrusbytes, is currently working on the AT&T mHealth platform. Prior to his work at Citrusbyte, Mike spent two years as a Senior Program Manager at Everyone Counts Inc., a company that specializes in fully accessible and fair elections.
Daphne Plump,
Public Relations and Events Marketing Manager for CARD, has worked in the field of public relations and marketing for nearly a decade. She has assisted corporations and national nonprofit organizations in restructuring and/or building their public relations and marketing departments, as well as spearheaded the launch of national campaigns for industries as varied as health care to entertainment. She has consistently placed industry leaders front and center of national, regional and local press and national talk shows as guest experts, including FOX News, ABC, CBS, NBC, New York Times, to name a few.


Alva Powell,
Chief Technology Officer at CARD, has worked as a software engineer and software architect for over 25 years. He has worked on projects both large and small in a number of industries and in a vast range of technology. He is equality qualified to serve as Software Architect or a heads down coder, given his comprehensive understanding of applications and his expertise and extensive experience in software development. While Mr. Powell's project portfolio is quite extensive some projects that he was instrumental on were using Artificial Intelligence as a pilot project to diagnose problems with the Space Station power systems in real time, architecting and implementing an application to determine how "Green" a home is, and a predictive model for reporting the potential for loss in a business given an indeterminate set of inputs.
Dennis Dixon, PhD,
graduated Louisiana State University in 2006 with his doctorate in Clinical Psychology with a focus in developmental disabilities. Following a research fellowship at the Johns Hopkins University School of Medicine, he joined the Research and Development team at the Center for Autism and Related Disorders, Inc. He currently oversees strategic development and new product development. Dr. Dixon serves on the editorial board of Research in Autism Spectrum Disorders and Research in Developmental Disabilities and has published numerous research studies and book chapters on topics such as assessment development and evaluation, early intensive behavioral intervention for autism, and diagnostic practices in autism spectrum disorders.
Judges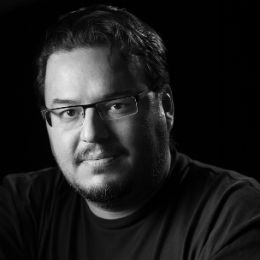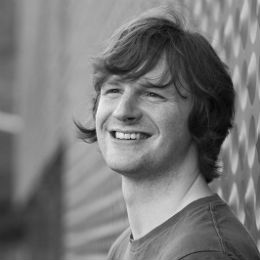 Tony "Frosty" Welch

is currently a member of HP's Industrial Design Team. He's proud to be one of the driving forces behind Hacking Autism (hackingautism.org). In the past he's been a blogger, public speaker, social media strategist, community manager, datacenter jockey and art director. He was also named one of CNN's Most Intriguing people for December 23, 2009.
Simon Maynard
is the founder and CTO of Bugsnag, the leading application error monitoring service for mobile and web apps. He has over 10 years experience as a developer, writing iOS applications for large UK banks and leading the development of Android and iOS apps at Heyzap, the largest mobile gaming social network in the world.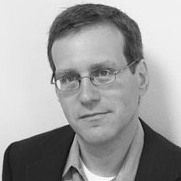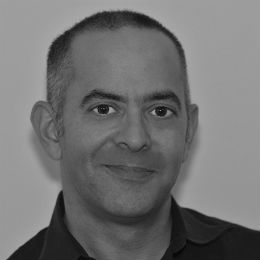 Larry Downes
is an Internet industry analyst and author. His books include "Unleashing the Killer App" and, most recently, "The Laws of Disruption." He writes regularly for a variety of publications including CNET and Forbes.com
Craig Issod
is a consultant with The Arc San Francisco, one of the nation's leading service providers for adults with developmental disabilities. Throughout his career, Craig has supported and advised organizations in their efforts to create innovative services for people with disabilities.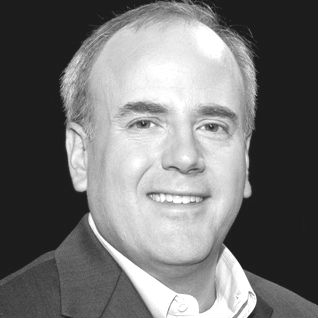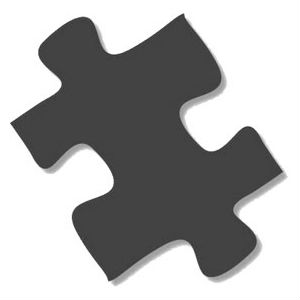 Paul Nunes
is the managing director of research at the Accenture Institute for High Performance. His books include "Mass Affluence" and, most recently, "Jumping the S-Curve." His work appears regularly in such publications as Harvard Business Review, MITSloan Management Review, The European Business Review, and numerous print and online newspapers and magazines.
Carole Easter
is a behavior analyst in private practice. She specializes in the use of applied behavior analysis in the treatment of children and adolescents who live with autism. Previously she has served as a Director at Griffith Centers for Children and KidsPeace National Centers for Kids in Crisis. Personally, she is the mother of three daughters, one of whom is diagnosed with Asperger's Syndrome.
---
Sponsors