Location
Capital Factory
701 Brazos St, Austin
Austin, TX 78701
Description
Have an app idea or need an app built for your business?
The IEEE Computer Society and the AT&T Developer Program have partnered to create a unique Hackathon event on the weekend of September 19-20, immediately prior to the Rock Stars of Cybersecurity conference on September 24 in Austin.
This hackathon will be focused on the internet of things and wearables (yes, things you can wear, anywhere on your body). We will have Arduinos and ARM mBed boards for you to hack and build with. In addition to this, we will have wearables and even a loaner quadricopter for your hacking delight. Of course, you are also welcome to bring any hardware, wearables, or devices you are interested in hacking as well.
Winners from the event will earn the opportunity to show case their solutions during the Rock Stars of Cybersecurity at Brazos Hall on September 24. Also, a panel of judges and cybersecurity executives will talk about the winning hackathon results, so be sure to bring your A game!
We Supply: Quick presentations and code samples that help to bootstrap your hacking, food to keep you going, and caffeine to keep you awake. Along with technical senseis to assist you in building faster, smarter, and with new tools.
You Bring: Your laptop, skills & ideas. Come with a collaborative, team focused mindset and/or team up in advance on Twitter/Facebook/Google+ via the #atthack hashtag. Whether you are a backend person, designer, entrepreneur, student, or just interested in tech; you are invited to attend this event. Every group needs a good balance of talent and your development skills are needed!
Event Schedule. The following is a list of the weekend's agenda:
Day 1




6PM - Kickoff event with dinner, networking, and developer dating which leads into idea pitches and team formation.
7PM - Speakers present (please see below for list)
8PM - Pitch ideas and form teams
Day 2


10AM - The fun continues with breakfast served in the morning! Work with the teams from Day 1 to complete the app spec'd. Senseis will be available throughout the entire day to help you code up your solution. App submissions will be accepted throughout the day with a deadline of 6PM.
1PM - Lunch is Served
6PM - Pencils down. Please sign up your teams to present via this link:

http://bit.ly/hackprezreg

Pitches start promptly at 6PM and are limited to three (3) minutes per team. No powerpoints unless you are only presenting an idea.
Prizes. The following prizes are experiential and geared towards accelerating you towards a successful business as well as expanding your network and industry knowledge:
Best Hackathon Overall App

1st Place - $500 in Gift Cards for the team

Best Embedded Systems App

1st Place - $500 in Gift Cards for the team

Best Use of an AT&T API


1st Place - $500 in Gift Cards for the team

Judging Criteria. Apps will be judged based on the criteria below and weighted accordingly.
33% Weight - Ability to clearly articulate what your app does
33% Weight - Originality of idea
33% Weight - Difficulty of the technical implementation
Hackathon Legal.
Social Media.
Follow us @attdeveloper for live updates and photos from the event
---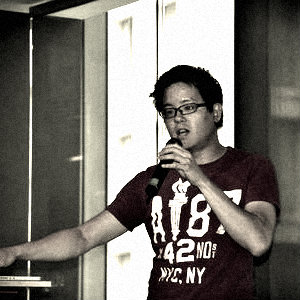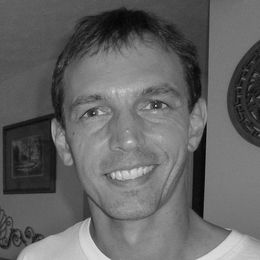 Alex
Donn,
Senior Marketing Manager at AT&T, is based out of sunny Seattle! His passion is educating developers young and old about mobile application development best practices through events like hackathons that fuse the collective interests of multiple technology and business leaders. He loves bacon and is allergic to all types of gluten.
Joe Bossalini
is a product development engineer working for AT&T. His team is currently involved with designing and building AT&T M2X, a cloud-based fully managed data storage service for network connected machine-to-machine (M2M) devices. He has experience in a wide range of application enablement activities, including product design, software development, hardware configuration and maintenance, and customer experience.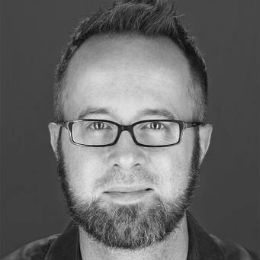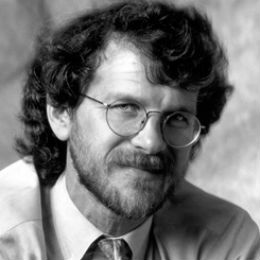 William Hurley,
commonly known as whurley, is the co-founder of Chaotic Moon Studios, an open source advocate and systems theorist. He is the recipient of several honors and awards. He is regularly interviewed by the press on technology and related topics. Whurley co-founded BarCamp Austin in 2006, a technology-related conference which took place around South By Southwest; and iPhoneDevCamp (or "developers camp"), which debuted in 2007 as an assembly of 200-300 developers and enthusiasts who were interested in finding new ways to use and hack Apple's iPhone. It has since expanded to include iOSDevCamp and iPadDevCamp.
Joshua Greenbaum
has over 30 years of experience in the industry as a computer programmer, systems analyst, author, consultant, and industry analyst. Josh regularly consults with leading public and private enterprise software, database, infrastructure, implementation, and hardware companies, and advises end users on technology infrastructure and applications selection, development, and implementation issues. For more information, visit http://www.eaconsult.com/bio/.
---
Senseis



David Gavigan is a recent graduate specializing in enterprise mobile at Clearblade. While completing his degree at Texas State University, David studied Computer Information Systems with a focus on enterprise and mobile development. David has previously spent time working at the Texas Comptroller of Public Accounts in Austin, TX.
Bill Sigler has over 17 years of experience in the computer industry as an Architect, Project Leader, and Developer for full life cycle software engineering of database driven mobile, web, and windows applications. Bill holds a B.S. degree in Mechanical Engineering from Purdue University in West Lafayette, IN.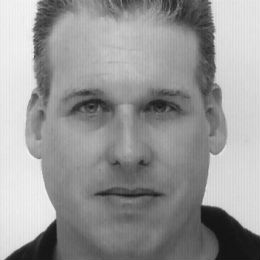 Robert Decker is an expert in software design and development with fifteen years' experience at well-known corporations including Adobe and PGP, consulting on technology projects with high-profile clients in the public and private sectors, and involvement with multiple start-ups in founding and advisory roles. Capabilities include software architecture and development; project and people management; enterprise level development of web-enabled database and content repository applications in multiple languages and environments; and offshore and near-shore experience managing projects and developers in Eastern Europe, India, and North America.
---
Sponsors