Description
Have an app idea or need an app built for your business?
Come to a very special Mobile App Hackathon geared towards helping you start to build your apps for AT&T San Diego Apps Challenge.
The AT&T San Diego Apps Challenge is focused on creating apps that improve the quality of life for San Diegans! Mayor Jerry Sanders and the City of San Diego have partnered with AT&T to challenge software developers to use city and partner data to create new apps for their chance at $50,000 in prize money. For more info please click this link: http://sdappschallenge.com/
Our Mobile App Hackathon (an event produced by the AT&T Developer Program, City of San Diego, and Apigee) is designed for attendees (technical & non-technical) to pitch ideas, build apps, get fed, compete for prizes across different categories and most importantly: meet new people and scout for teammates to work on new or current projects in San Diego. Our hackathon will introduce you to the latest cutting edge tools to help deploy your own app with a website backend, fully hosted in the cloud so that you can create the next great San Diego app.
As far as platforms are concerned, feel free to code in the language you feel most comfortable, whether it's Objective C, Java, Javascript, HTML, C #, Dot Net, or XNA. Even if you are rusty with your programming, we will have live developer support from local senior developers as well as from AT&T, Sencha, and Apigee to help you code that much faster.
Special note: Free Parking is available compliments of ACE Parking (location will be e-mailed to hackathon registrants).

Event Schedule. The following is a list of the events agenda:
6PM - Friday Evening -

Kickoff event with drinks, networking, and developer dating which leads into idea pitches and team formation
10AM - Saturday Morning -

The fun continues with an all day hackathon. Work with the teams that you formed on Friday night to produce the app spec'd out the night before. Senseis will be available throughout the entire event to help you code up your solution. App submissions will be accepted throughout the day with a deadline of 7PM.
7PM - Saturday Evening -

Promptly at 7PM, teams will begin pitching their ventures. Pitches are limited to three (3) minutes per team.
Prizes. The following prizes are experiential and geared towards accelerating you towards a successful business as well as expanding your network and industry knowledge:
Best Overall App

- 1st Place $500 in Gift Cards, 2nd Place $300 in Gift Cards, 3rd Place $200 in Gift Cards
Best SD App - 1st Place $500 in Gift Cards, 2nd Place $300 in Gift Cards (SD app prizes are cumulative to overall app prizes)
Best mHealth API App -

MacBook Air for entire team (max 3)
Best HTC PenUltimate API App - One (1) HTC Jetstream per team member (max of 5)
Best AWS App - $1500 Gift card for AWS services
Judging Criteria. Apps will be judged based on the the criteria below and weighted accordingly.
33% Weight - Ability to clearly articulate what your app does
33% Weight - Originality of idea
33% Weight - Use of Node.JS, Sencha, cloud9ide.com, Heroku, and other technologies
---
Hackathon Speakers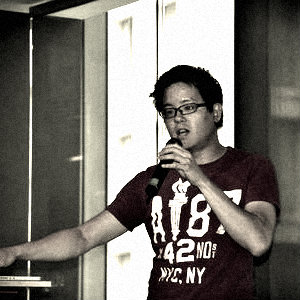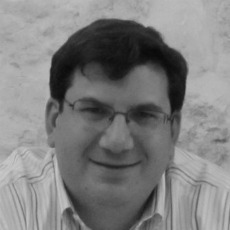 Alex Donn is a Developer Evangelist with the AT&T Developer Program and is based out of sunny Seattle! His passion is educating developers young and old about mobile application development best practices through events like hackathons that fuse the collective interests of multiple technology and business leaders.
Adam Hersh, leads AT&T Product Realization work for Business Services graduating from the AT&T Foundry. As part of the AT&T CTO organization, Adam has worked to help create and support the AT&T Foundries in Palo Alto, Plano and Israel. He is currently focused on bringing mHealth Developer Platform to market, as well as working on other Foundry Initiatives.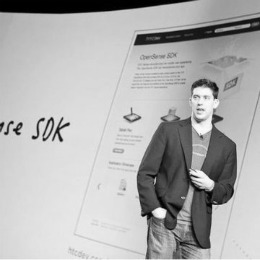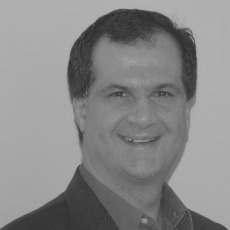 Michael Ludden is a Developer Evangelist at HTC. Tasked with developers enablement, Michael is focusing on how best to help developers differentiate without fragmenting on HTC devices – creating great, unique user experiences that widen appeal of apps and catch that all important user's attention. He will be showing how developers can take advantages of HTC's app promotional programs, support, co marketing and robust toolsets to maximize an app's influence.
Lou Gazzola is a Marketing Manager in Developer Relations at RIM. Lou has helped create marketing programs to excite and build the BlackBerry Developer community. Being a developer himself, he's been able to create key events like the BBM Hackathon in New York and create special incentives like the Free BlackBerry PlayBook Offer. Lou is currently focused on marketing initiatives to excite the BlackBerry Developer Community to create applications for the over 75 million BlackBerry Smartphone users.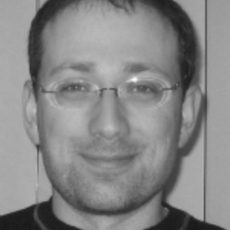 Max Katz heads Community and Developer Relations for Tiggzi (http://tiggzi.com), a cloud-based HTML5, jQuery Mobile and PhoneGap mobile app builder. You can find Max's writings about web and mobile technologies on his blog, mkblog.exadel.com, and you can find his thoughts about these topics and others on Twitter at @maxkatz.
---
Sponsors