AT&T Mobile App Hackathon - Atlanta

Saturday, September 10, 2011 from 10:00 AM to 8:00 PM (EDT)
Event Details
Dev-ing. Mobile. Good food. Awesome prizes. 
Mobile App Hackathon is an event for mobile developers to come together, network, learn about new technologies, build mobile apps, get fed, compete for prizes across different categories and most importantly: meet new people and scout for teammates to work on new or current projects. 
Mobile App Hackathon events are brought to you by the AT&T Developer Program. Show some love by hitting this link a couple of times: http://bit.ly/iHjFne. Know that if you need help with your mobile app, the AT&T Developer Program is here to help.
Action Items For You:
RSVP on Facebook event page to network & form teams: http://on.fb.me/o5zCvB  
Tweet about the event via #mobileappATL
As far as platforms are concerned, feel free to code in the language you feel most comfortable, whether it's Objective C, Java, Javascript, HTML, C #, Dot Net, or XNA. We will also have live developer support from Sencha, Apigee, RedFoundry, PhoneGap, AppMobi, and Microsoft's Windows Phone 7 team to help you code that much faster.
Here is a quick overview of the schedule:
10:00a Registration and Breakfast + Networking + Start Coding if you want!
11:00a Lightning Talks
12:00p Lunch is Served!
7:00p App Submission Deadline
7:30pApp Demos
8:30p Content Winners Announced & Drinks!
If you'd like to come hang out with us after the event, we have BarrellHouse reserved and sponsored by Jacqui Chew. Please RSVP for the after-party here: http://www.eventbrite.com/event/2155438976
Interested in who will be presenting as well as helping you code? Read on!
---
Guest Speaker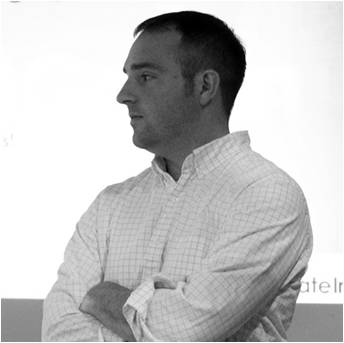 Wesley Hales is an HTML5/Mobile focused developer working across UI related projects at JBoss by Red Hat. He is the author of several articles on html5rocks, DZone and infoq.com. He has spoken at various conferences around the world including JavaOne, Jazoon, Devoxx, JBoss World, AjaxWorld, and DevNexus. Wesley is a member of the W3C and is the founder of the HTML5 User Group located in Atlanta Ga.

Wesley will be speaking on the HTML5 solution to Ajax Pitfalls on Mobile Devices.
---
 Bob Heubel is a haptic technology evangelist with Immersion Corporation who specializes in assisting developers implement what is known as force-feedback, tactile-feedback or rumble-feedback effects.  He has spent more than ten years working with developers, carriers, OEMs and ODMs to design and implement these sensations aimed at improving both gaming and user interaction experiences. Bob graduated from UC Berkeley in 1989 with a BA in English Literature.

You can find him on Twitter via @bobheubel.

Jim Heising is the ringleader of Red Foundry and a self-confessed geek who has spent a good portion of his life as a technology entrepreneur. Barely out of high school, he co-founded Click Commerce Inc, and at the ripe age of 21, took it public as its CTO. Since then he has founded a number of successful technology startups in areas ranging from VoIP to search technology. His most recent success came when he joined long-time friends Ron Franczyk and Andrew Newman in their quest to build the perfect anti-spyware technology at GIANT Company Software. Shortly after joining GIANT, Microsoft acquired the company and turned it into the anti-spyware technology embedded in every copy of Windows sold today.

You can also find Jim on Twitter via @jheising

 

Sam Ramji spent over 15 years working across enterprise software, product development and open source strategy. Currently VP of strategy at Apigee & board member at the CodePlex Foundation, Sam works deeply within the developer, open source and social app communities to create a healthier, more productive ecosystem. Prior to Apigee, Sam led open source strategy across Microsoft and was a founding member of the AquaLogic product team at BEA. In his spare time, Sam enjoys the great outdoors, spending time with the kids, and bacon.

You can also find Sam on twitter via @sramji and his website at http://samus.typepad.com/

 James Pearce is a technologist, writer, developer & entrepreneur who has been working with the mobile web for over a decade. He is Senior Director of Developer Relations at Sencha. Previously he was the CTO at dotMobi and has a background in mobile startups, telecoms infrastructure and management consultancy. He speaks extensively on the topic of mobile web development, and has written books for both Wiley and Wrox.

You can also find James on twitter via @jamespearce and his website at http://tripleodeon.com/
---
Sponsors
---
Attendee List
Sort by:

Date

|

First Name

|

Last Name
When & Where

ATDC
75 5th Street, NW
Atlanta, 30308


Saturday, September 10, 2011 from 10:00 AM to 8:00 PM (EDT)
Add to my calendar
Organizer
AT&T hosts both developer and creator competitions, as well as workshops.  Please join us at one of our free events listed here.  The full event agendas are in the Eventbrite description.  Also, check out the AT&T Developer Program for more information about our platforms.  See you soon!