Location
AT&T Foundry - Plano
2900 W. Plano Pkwy
Plano, 75075
Description
Interested in building a startup?
Bring your netduinos, arduinos, raspberry pis and embeds to come build machines you control remotely with your phone (there will also be a limited supply of embedded boards and sensors provided). Lead engineers from top corporations in the field including AT&T and ARM will be onsite to assist in your build.

The Internet of Things and the next generation of Machine-to-Machine (M2M) is all about connecting assets and smart devices to enable valuable services. So join the exciting world of M2M by creating your own smart device and connecting it with the AT&T Cloud. The Hackathon exposes teams to the whole M2M innovation cycle, creating your own smart M2M device on an Arduino platform, and connecting it through AT&T's 3G network to the AT&T Cloud. The AT&T M2M Challenge will be led by device and AT&T Cloud experts. So join the Hackathon, innovate and turn your ideas into reality.

As far as platforms are concerned, feel free to code using any APIs you want and in the language you feel most comfortable, whether it's Objective C, Java, Javascript, HTML, C #, Dot Net, or XNA. Even if you are rusty with your programming, we will have live developer support from local senior developers as well as from AT&T to help you code that much faster. In order to help you hit the ground running we've put together some sample uses cases for you to check out here.

Event Schedule. The following is a list of the weekends agenda:
September 14th, 2013


11AM -

Kickoff event with networking, and developer dating which leads into idea pitches and team formation.

12PM -

Lightning talks.

01PM - Idea pitches and team formation. Pitch your ideas and form teams or just start coding with your preformed teams.
06PM - Dinner is served!

12AM - End of the night. Go home, get some rest and come back the next day refreshed!
September 15th, 2013


10AM -

The fun continues with the final day of the hackathon. Continue to work with your team to finish coding and polishing your app. Senseis will be available throughout the final hours to help you code up your solution. App submissions will be accepted throughout the day with a deadline of 6PM.

1PM - Lunch
2PM -

Pencils down. Please sign up your teams to present via this link:

http://bit.ly/hackprezreg

Pitches start promptly and are limited to three (3) minutes per team. No powerpoints unless you are only presenting an idea.
Prizes. The following prizes are experiential and geared towards accelerating you towards a successful business as well as expanding your network and industry knowledge:
Best Hackathon Overall App - Win cash

and the team gets to present the startup/idea at the AT&T M2M Foundry Launch on 9/17 at the same location.

1st Place - $5,000 Cash for the team to split


2nd Place - $3,000 in Cash for the team to split

3rd Place - $2,000 in Cash for the team to split

Best Use of AT&T APIs

1st Place - One (1) Sierra Wireless Unite 4G LTE Device with One (1) month of 1GB AT&T DataConnect service

Judging Criteria. Apps will be judged based on the criteria below and weighted accordingly.
20% Weight - End-user value & market potential

20% Weight - Usability & depth of features

10% Weight - Effective/Creative use of Device
20% Weight - Effective/Creative use of Beta Arduino libraries* and AT&T Cloud

20% Weight - Effective/Creative use of AT&T APIs
10% Weight - Presentation/Pitch
*powered by 2lementry
Social Media.
Follow us @attdeveloper for live updates and photos from the event
---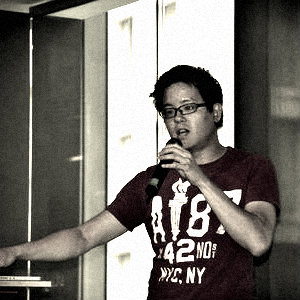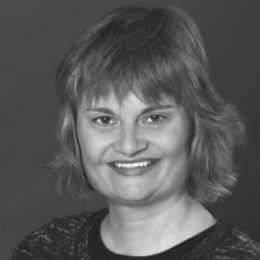 Alex Donn, Senior Marketing Manager at AT&T, is based out of sunny Seattle! His passion is educating developers young and old about mobile application development best practices through events like hackathons that fuse the collective interests of multiple technology and business leaders. He loves bacon and is allergic to all types of gluten.
Melody Howard Yuhn is a telecommunications and data communications professional with over 30 years of industry experience.She is an Enterprise Architecture Practice Manager with AT&T Mobility, providing technical and business strategy support to large customers with wireless data applications. Her practice includes AT&T "Signature" customers along all industries, as well as many Government customers. She has special expertise and focus in Security, and Critical Infrastructure (Utilities Industry). She has been a key contributor to AT&T's Wireless Reference Architecture, and has published several technology whitepapers.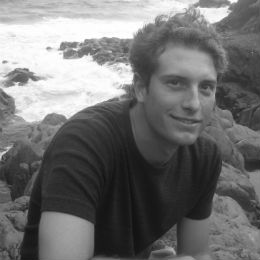 Sam Grove

is a rockstar engineer who has extensive experience in a variety of areas including embedded systems, hardware, software and firmware. He has worked in public safety and vehicle communication systems and also designed components for georeferenced imaging systems. Much of his early work focused on automotive infotainment systems, during which time he received an Innovations award at the 2011 Consumer Electronics Shows for in-vehicle audio/video. His cutting-edge designs have led to several million-dollar international business deals for small or startup businesses. Sam obtained his BS degree in Electronics Engineering from Long Beach State University in California.
---
Senseis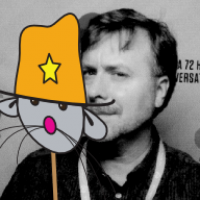 Randall Arnold is a long-time product developer and information manager with a penchant for community-building. He is a Nokia Developer Ambassador as well as Founder and Marketing Director of Tarrant Makers organization.
Kirk Ballou serves as CEO/Chief Architect at Touch Titans. He leads a team of award winning designers and developers who support every major mobile platform. The worlds largest handset makers, carriers, CNN, Nat Geo, MTV and Red Bull turn to his team for Mobile UX and Design.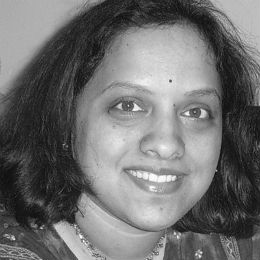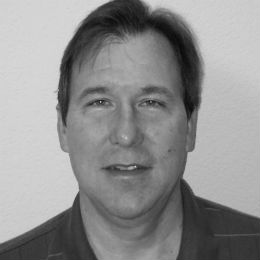 Naveena Konathala, is Senior Software Engineer working at At&t Foundry. She has extensive experience in fast growing mobile and telecommunication technologies. Her passion is contributing and developing innovative applications for future tech world.
Bill Bradee

is responsible for back end solutions architecture for AT&T's M2M Foundry projects. He has a background in telecommunications development, product management and marketing. He has extensive experience working with startups to giants.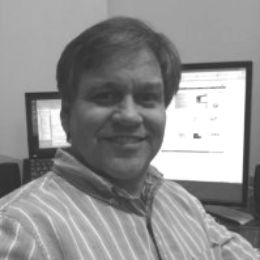 Ken Havens is a marketing manager at ARM. After being an engineer for more than 20 years Ken took that red pill and went to the dark side of marketing in 2005. However, he hasn't lost touch of his EE background and continues to tinker on his own projects. Ken possesses extensive experience in engineering of new product, innovative marketing programs and working with sales teams across the globe. Ken is experienced in all aspects of design from concept development, defining design requirements, to prototyping, troubleshooting, hardware/software integration, production, marketing as well as procurement and training.
---
Sponsors