Description
Have an idea to disrupt and energize Indiana's economy with IoT? Help us make, move and grow the Indiana of Things!
This very special, IoT Civic Hackathon, an event produced by the AT&T Developer Program, is designed for attendees interested in coding mobile apps or hacking hardware solutions to help better their state or community. AT&T and other top technology sponsors will be challenging participants to build IoT applications using government data, APIs and any hardware of their choosing. Experts will be onsite to assist with your build and answer any questions. So join us as we hack hardware, build apps/mobile apps, get fed, compete for prizes across different categories and most importantly: meet new people and scout for teammates to work on new or current projects. We will have mentors from AT&T and the local community onsite to assist with your projects.
You Bring...
Your laptop, skills & ideas. Come with a collaborative, team-focused mindset and/or team-up in advance on Twitter/Facebook/Google+ via the #atthack hashtag. Whether you are a backend person, designer, entrepreneur, student, or just interested in tech, you are invited to attend this event. Every group needs a good balance of talent and your development skills are needed!
We Supply...
Quick presentations and code samples that help to bootstrap your hacking, food to keep you going, and caffeine to keep you awake. We will have technical mentors to assist you in building faster, smarter, and with new tools. We will also have loaner hardware on-site for you to use in your solutions.
Data Sources:
Event Schedule
The following is a list of the weekend's agenda:
Day 1
6PM - Kickoff event with dinner, networking and developer dating
7PM - Event kickoff and speakers (see list below)
8PM - Pitch ideas and form teams
9PM - AT&T Technical Workshop: M2X Data Services & Flow Designer APIs
10PM - AT&T Technical Workshop: IoT Starter Kit
Facility is open overnight!
Day 2
8AM - The fun continues with coffee served in the morning! Work with the teams from Day 1 to complete the app spec'd. Mentors will be available throughout the entire day to help you code your solution. App submissions will be accepted throughout the day with a deadline of 4PM.
12:30PM - Lunch is served
4PM - Deadline for team registration
5PM - Dinner is served
6PM - CODE FREEZE. Pitches start promptly at 6PM and are limited to three (3) minutes per team. PowerPoint presentations are NOT recommended!
Prizes
The hackathon prizes are experiential and geared towards accelerating you towards a successful business as well as expanding your network and industry knowledge. There will be prizes in the following categories. Specific prizes will be announced closer to the event.
Best IoT App Overall

1st place: $2,000 in Amazon gift cards for the team to split

2nd place: $1,000 in Amazon gift cards for the team to split

Best Smart City Hack

1st place: $500

in Amazon gift cards for the team to split

Best Use of the M2X API

1st place: $500

in Amazon gift cards for the team to split

Best Use of the AT&T IoT Starter Kit

1st place: $500

in Amazon gift cards for the team to split

Best Agriculture Innovation (more information about Agriculture in Indiana)

1st place: $500

in Amazon gift cards for the team to split

Best Manufacturing Innovation (more information about Manufacturing in Indiana)

1st place: $500

in Amazon gift cards for the team to split

Best Transportation/Logistics Innovation (more information about Transportation/Logistics in Indiana)

1st place: $500

in Amazon gift cards for the team to split
Judging Criteria
Apps will be judged based on the criteria below and weighted accordingly.
25% Weight - Ability to clearly articulate what your app does
25% Weight - Originality of idea
25% Weight - Technically creative and/or challenging implementation
25% Weight - Applicability to Indiana's unique economy
Hackathon Legal
Hackathon terms: http://db.tt/kyPS9ojR
We expect all participants to abide by the Hack Code of Conduct: http://hackcodeofconduct.org/attdeveloper.
Social Media
Follow us, @attdeveloper, for live updates and photos from the event

"Like" us on Facebook! https://www.facebook.com/ATTDeveloper

Share your updates and photos from the event by using #atthack and #IoTCivicHack
---
Speakers
Agriculture Experts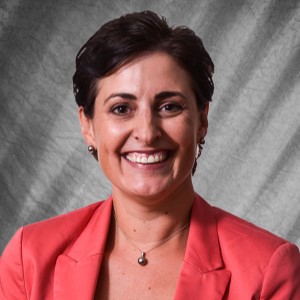 Beth Bechdol, President & CEO – AgriNovus Indiana
In this role, she has led the effort to bring stakeholders together to plan and launch the new organization and now provides strategic leadership to AgriNovus. Beth also serves as Ice Miller's Director of Agribusiness Strategies. Beth was the former deputy director of the Indiana State Department of Agriculture (ISDA). As the deputy director of the first-ever ISDA, she had an integral role in establishing the agency and crafting the strategic plan for Indiana agriculture put forward by Governor Mitch Daniels. Beth received her bachelor's degree from Georgetown University in international law and international affairs. She completed her master's degree at Purdue University in agricultural economics. She was raised and lives today on her family's corn and soybean farm in Auburn, Indiana.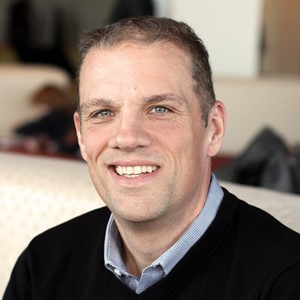 Kevin Murray, VP of Supply Chain – Red Gold
Red Gold, America's largest family-owned canned tomato manufacturer, partners with family farms across Indiana, Michigan, and Ohio to sustainably produce premium quality tomato-based products for distribution with the US and among 16 countries. Kevin was recently appointed to Rail Shipper Transportation Advisory Council which provides advice on regulatory, policy and legislative matters to the Surface Transportation Board, the Secretary of Transportation, the Senate Committee on Commerce, Science & Transportation, and the House Transportation and Infrastructure Committee. He has more than 25 years of operational and supply chain leadership experience within the food industry in Canada and the US. Prior to Red Gold, Kevin held senior level positions within subsidiaries of George Weston Ltd.
Manufacturing Experts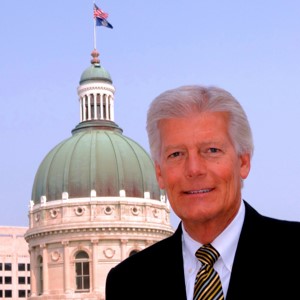 Brian Burton, President & CEO – Indiana Manufacturers Association
Brian began his career at IMA in June 1999, and became IMA President & CEO on July 1, 2015. He has lobbied the Indiana General Assembly and Congress on a variety of issues including human resources, labor, energy and economic development. He has served on numerous boards and commissions and is a frequent speaker at business events throughout the state. With 26 years of legislative experience, Brian is a recognized leader in advocating for a positive business climate that expands opportunities for Indiana's dominant business sector, manufacturing.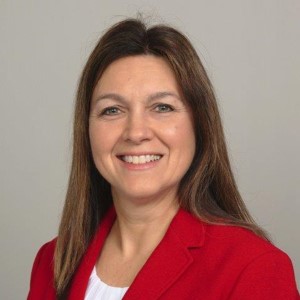 Debbie Garrison, CIO – Berry Plastics
Prior to becoming CIO, Garrison served as Vice President of ERP Services for Berry. She has spent the past 16 years in Information Management Services leading and overseeing ERP integrations through more than 25 company acquisitions. Garrison has been an active member of Junior Achievement of Southwestern Indiana since 2010, and currently serves as Secretary of the JASWIN Board and Chair for the Education Committee. Garrison is a founding member of Plugged In, Berry's Diversity and Inclusion network. She currently serves as executive sponsor of the group and chairs its Programming Committee. Garrison has a Bachelor of Science in Accounting from the University of Southern Indiana.
Transportation/Logistics Experts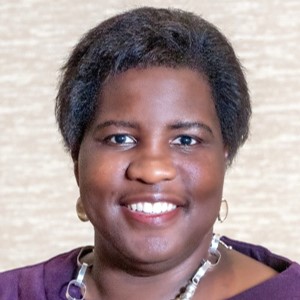 Claudia Cummings, VP of Workforce & Strategic Initiatives – Conexus Indiana
Claudia Cummings is charged with growing and promoting Indiana's advanced manufacturing and logistics industries. To accomplish this, she is focused on innovations that bring new market opportunities and leading the statewide implementation of industry-driven talent development programs. Prior to joining Conexus Indiana, Cummings was Deputy Commissioner at the Indiana Department of Administration where she was responsible for legislative affairs, state contracting and small business development. Cummings received her Bachelor's Degree from Franklin and Marshall College in Pennsylvania, a Masters of Public Affairs from SPEA, and she completed the Dartmouth College, Tuck School of Business Executive Education Program.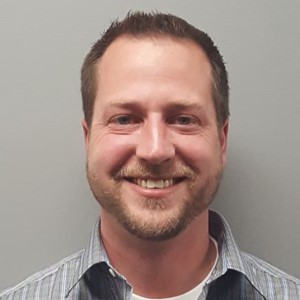 Brent Yoder, Regional Director of Operations – Amazon Fulfillment
Brent Yoder, Regional Director of Amazon Fulfillment, is based in Whitestown IN and has fulfillment execution responsibilities for Indiana, Illinois, Kentucky, and Tennessee. Brent spent the first four years of his career leading production teams in multiple General Motors manufacturing facilities before entering the online fulfillment world in with Amazon in Hazleton, PA. Brent has held leadership positions in three different Amazon Fulfillment centers; most recently as the General Manager of the 1.1M sq. ft. facility in Whitestown, IN before assuming responsibility for fulfillment operations in the Midwest. He holds a B.S in Industrial Engineering from Georgia Tech, as well as an MBA and S.M. in Systems Engineering from MIT's Leaders for Global Operations program.
Smart Cities Experts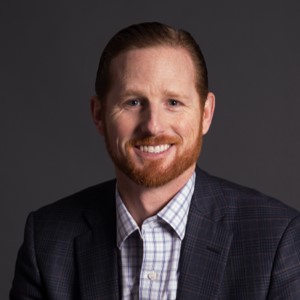 Brad Lane, Lead BDM – AT&T IoT/Smart Cities
Brad presently serves as a Lead Business Development Manager in the Internet of Things Smart Cities organization. He leads Business development and Go-To-Market strategy for an emerging business unit inside of AT&T's Internet of Things (IoT) Division. Prior to joining the Smart Cities team, Brad was responsible for all technical sales and engineering for Government and Education clients in Illinois, Michigan, and Ohio within AT&T's Government and Education segment. He holds a B.S. in Communication Systems Management and a Business Minor from Ohio University.
---
Sponsors