Description
Are you an entrepreneurial woman with an amazing idea you can't wait to get built? Are you a developer with awesome skills excited to work on a women led start-up?
Do you like to make things? Are you inspired by the power of technology? If so, we want to see you in action. We're opening our doors for you to help us innovate. We're looking for creative female entrepreneurs and professionals like you to lead diverse teams of men and women at the 2014 AT&T #WIThack, a series of Women in Tech hackathons all across the country. .
Come join us for this very special women in tech focused AT&T Mobile App Hackathon, an event produced by the AT&T Developer Program. At AT&T, we have adopted a progressive approach to innovation – one that embraces openness and encourages collaboration between entrepreneurs and professionals of all genders and backgrounds. We believe that women provide a critical spark to the tech industry and through empowering opportunities like this, female technologists will be the catalyst we need to accelerate innovation and economic growth.
This hackathon will provide male and female developers with opportunities to develop mobile apps using the most bleeding edge platforms and hardware. Senseis from AT&T, sponsors, and local groups will be onsite to help teams hack.

We've heard from many tech women that at hackathon events they frequently are relegated to project manager or note taker roles within the team. So we're proud to offer special prizes to women-led teams at our event with extra accelerator prizes awarded to all-female teams..
Also, careers experts from AT&T will be on hand to talk about awesome technology job openings in different areas of our busine
We Supply: Quick presentations and code samples that help to bootstrap your hacking, food to keep you going, and caffeine to keep you awake. Along with technical senseis to assist you in building faster, smarter, and with new tools.
You Bring: Your laptop, skills & ideas. Come with a collaborative, team focused mindset and/or team up in advance on Twitter/Facebook/Google+ via the #atthack hashtag. Whether you are a backend person, designer, entrepreneur, student, or just interested in tech; you are invited to attend this event. Every group needs a good balance of talent and your development skills are needed!
Special Offer: Get familiar with the latest in Android smart wearable glasses before you head off to the competition or take your app to the next level with smart glass integration. AT&T together with Vuzix Corporation have put together a deal specifically for registered participants of the hackathons. For a limited time, purchase the Vuzix M100 Smart Glasses for $699.99 (normally $999.99) and the associated SDK for only $139.99 (normally $199.99), a savings of $360.00. Click the image below to learn more and purchase your glasses: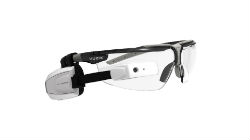 Event Schedule. The following is a list of the weekend's agenda:
Day 1




6PM - Kickoff event with dinner, networking, and developer dating which leads into idea pitches and team formation.
7PM - Speakers present (please see below for list)
8PM - Pitch ideas and form teams
Day 2


10AM - The fun continues with breakfast served in the morning! Work with the teams from Friday to complete the app spec'd. Senseis will be available throughout the entire day to help you code up your solution. App submissions will be accepted throughout the day with a deadline of 6PM.
1PM - Lunch is Served
6PM -

Pencils down. Please sign up your teams to present via this link:

http://bit.ly/hackprezreg

Pitches start promptly at 6PM and are limited to three (3) minutes per team. No powerpoints unless you are only presenting an idea.
Prizes. The following prizes are experiential and geared towards accelerating you towards a successful business as well as expanding your network and industry knowledge:
Best App from a Women Led Team


1st Place - $1500 in Gift Cards for the team to split


Best App from an All Women Team


1st Place - $1000 in Gift Cards for the team to split

Best use of IBM Technologies

1st Place - $1000 in cash for the team to split & $500 donated to the local women's organization of your choice

2nd Place - $500 in cash for the team to split

Best Tutorial App using AT&T APIs

1st Place - $500 in Gift cards for the team to split
Best Vuzix App - One Vuzix headset for the team

Best Use of M2X - $500 in gift cards for the team
Judging Criteria. Apps will be judged based on the criteria below and weighted accordingly.
33% Weight - Ability to clearly articulate your app idea


33% Weight - Polish of the application including Mobile App User Experience and Functionality.

33% Weight - Difficulty of the technical implementation
Hackathon Legal.
Social Media.
Follow us @attdeveloper for live updates and photos from the event
---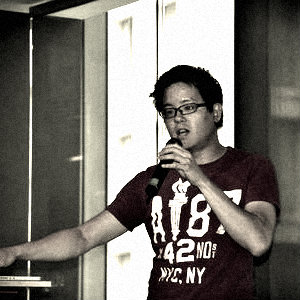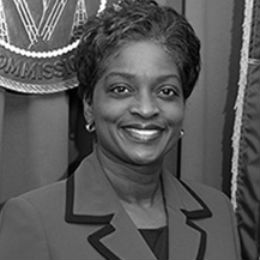 Alex
Donn,
Senior Marketing Manager at AT&T, is based out of sunny Seattle! His passion is educating developers young and old about mobile application development best practices through events like hackathons that fuse the collective interests of multiple technology and business leaders. He loves bacon and is allergic to all types of gluten.
Mignon L. Clyburn
served as Acting Chairwoman of the Federal Communications Commission, following her appointment by President Barack Obama on May 20, 2013. As Commissioner, she is serving a second term as a Democrat on the Commission, for which she was sworn in on February 19, 2013 following her re-nomination by the President and confirmation by the United States Senate.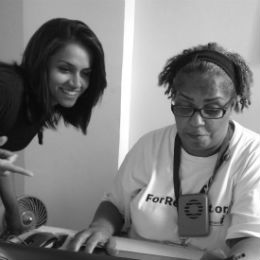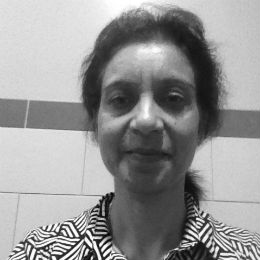 Aliya Rahman
is Program Director at Code for Progress, where she leads the recruitment, in-residence training, and job placement of people of color, women, and low-income social justice activists from around the country into full-time developer positions. Her work is informed by a background in legislative, electoral, and community organizing for racial and economic justice campaigns, and by a former life in public higher education conducting curriculum research and teaching computer programming and educational foundations/policy.
Sandhya Kapoor,
a Senior Software Engineer, IBM Ecosystem Development, enables business partners and academia on Bluemix Platform as a Service offering from IBM. In past roles she has worked on WebSphere Application Server development and middleware software and prior to that Business Process Manager product development. She joined IBM in December 1989 after completing a Masters in Computer Science from University of Michigan, Ann Arbor, MI.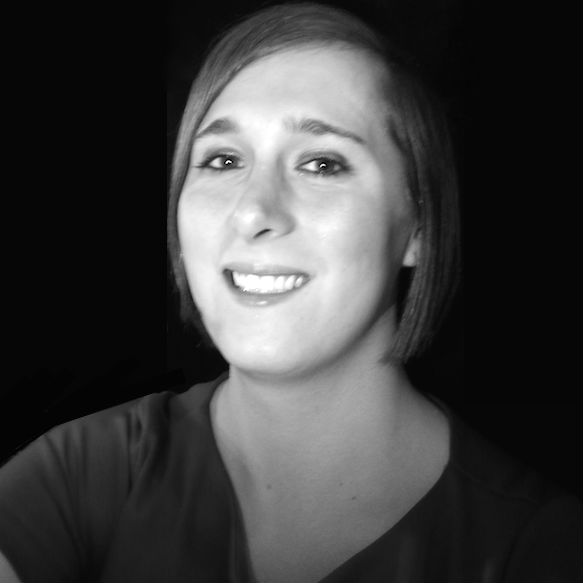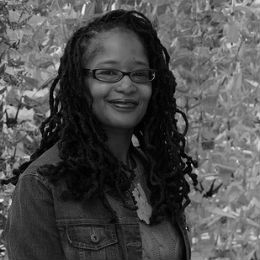 Shannon Turner
is a software developer and founder of Hear Me Code, offering free beginner-friendly coding classes for women, by women, in the DC area. In addition to teaching Python, SQL, and how to get started with APIs, she also serves as a mentor with Code for Progress.
Ananda Leeke,
is best described with a six-word memoir: Yoga + Creativity + Internet Geek = Ananda Leeke. Leeke is a lawyer (Howard Law Alumna) turned "Jill of many trades:" innerpreneur, author, artist, coach, digital communications professional, and yoga teacher. Currently, she serves as CEO of Ananda Leeke Media, a digital social enterprise company that provides value to clients through digital citizenship, communications, sisterhood, and wellness. In 2013, she penned "Digital Sisterhood: A Memoir of Fierce Living Online" (available on Amazon.com). Her book discusses how the Internet influenced her career, creativity, yoga and self-care practices, and work as the founder of the Digital Sisterhood Network.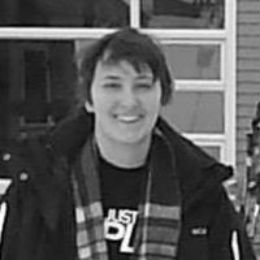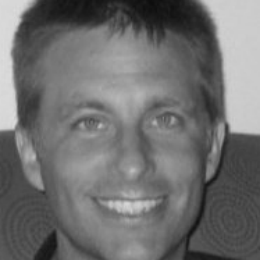 Georgia Partyka
is the newest member of the Vuzix development team. She is currently attending Rochester Institute of Technology as a Game Design and Development major with a Computer Science minor with strong focus in Software Engineering.
Bryan Goettsch
leads AT&T Product Realization work for innovative, early stage ideas emerging from the AT&T Foundry. In that role, Bryan has worked to help realize a cloud and API revolution within AT&T by developing the AT&T mHealth Platform and the AT&T M2X Data Service from early proof of concepts to finished products. Bryan enjoys working and exploring at every layer of the stack and has long history of building high speed, large scale solutions in telco, web, payments and defense. He has a BS in Electrical Engineering from the University of Rochester and an MS in Computer Science in from Johns Hopkins University.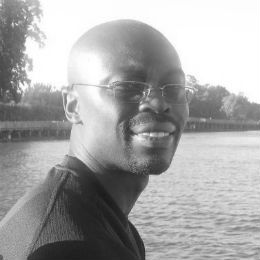 Derek Frempong
is a Presidential Innovation Fellow working on Disaster Response and Recovery at the Department of Energy. Derek is a software engineer intent on creating innovative software that delivers a great user experience. He most recently served as a Senior Software Development Manager at Connections Education, which was acquired in 2011 by Pearson plc. Connections Education specializes in K-12 education via public and private virtual schools. Among Derek's accomplishments is a patent pending in the field of enforcing academic integrity in virtual learning environments.
---
Senseis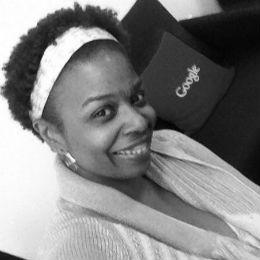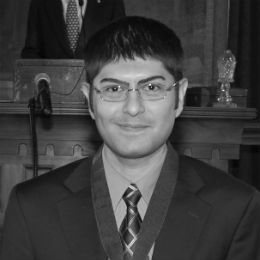 Michelle Y. Talbert,
a self-proclaimed "recovering attorney," left the full-time practice of law in 2012. She now uses her knowledge and expertise in social media and content creation to write, speak and build programs for relationship building. She's a 'non-techie' start-up founder, and member of the winning team of the DC Lean Startup Machine Weekend in June 2014. She produces and co-hosts the popular weekly podcast, They Met Online... Additionally, Michelle produces social media content and is a social media correspondent for live events and corporate conferences. Her credo is, "Content, void of Context, is Futile." Find her on Twitter @MichelleTalbert.
Edward A. Bridge II,
an Advisory IT Specialist, IBM PureSytems & Cloud, assists with enabling the IBM Bluemix Platform. Edward develops and delivers workshops and demonstrations for PureApplication System, SoftLayer, and Bluemix to IBM Global Entrepreneur Program participants and IBM Business Partners worldwide. He attended Western Illinois University and University of Illinois at Urbana-Champaign graduating with highest honors with undergraduate and graduate business degrees with concentrations in IT, computer science, strategy, and management.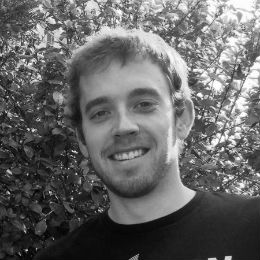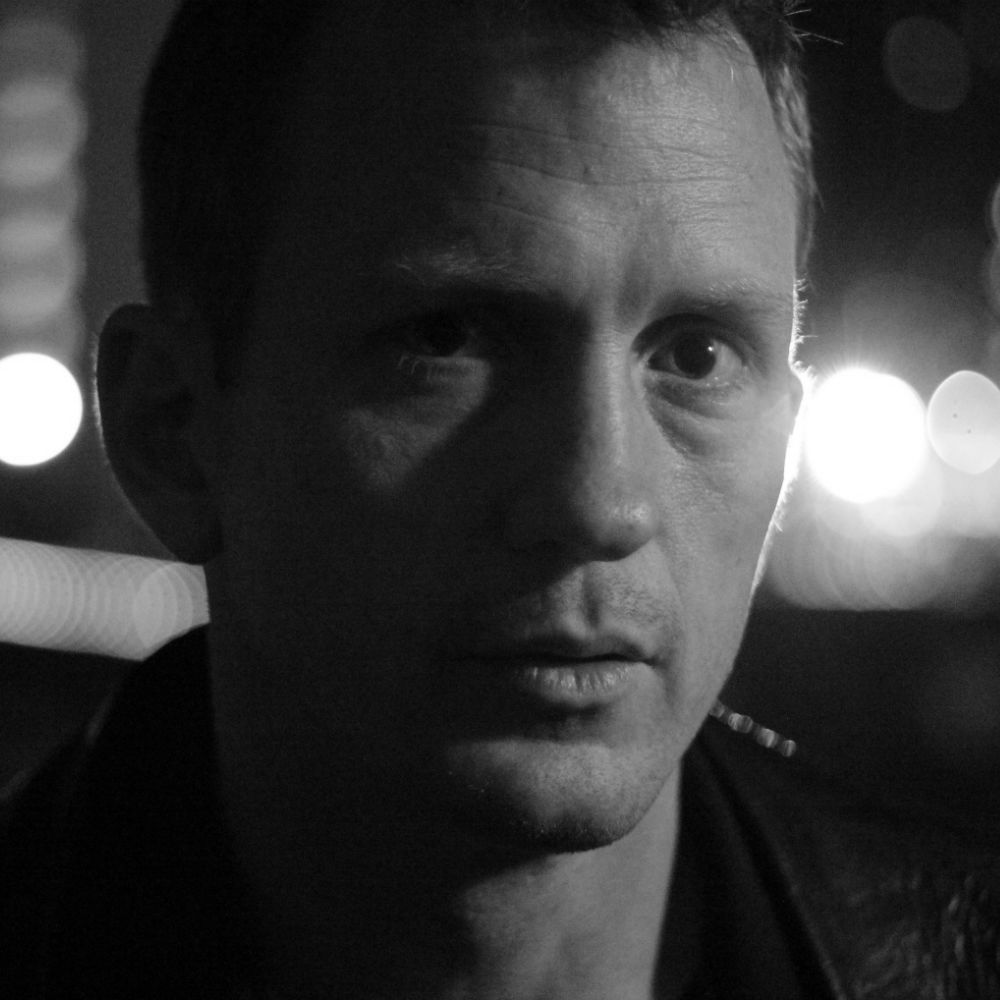 Chris Beauchamp,
Developer Evangelist at Crittercism, graduated Clemson University in December 2010 with a BS in Computer Science. Chris began programming in 2006 with a focus on server-driven applications - moving from websites and desktop tools into mobile development. Chris later began developing full-stack apps in 2008 with the introduction of the first iPhone SDK. He has released numerous production apps for Android and iOS as the sole developer, gathering millions of downloads with little to no marketing spend.
William Lawrence
is a Web Accessibility Solutions Engineer in AT&T's Corporate Accessibility Technology Office (CATO). He is a subject matter expert on functional accessibility for Web and mobile technologies helping to ensure AT&T products and services comply with government regulations. He also enjoys arboriculture and chocolate.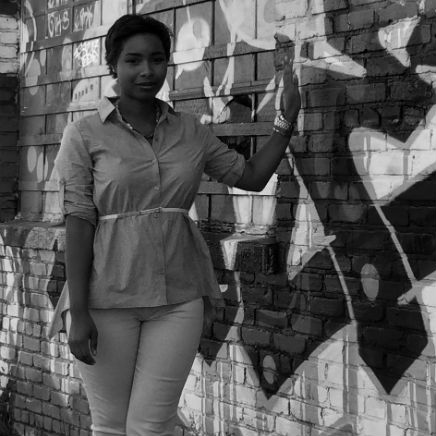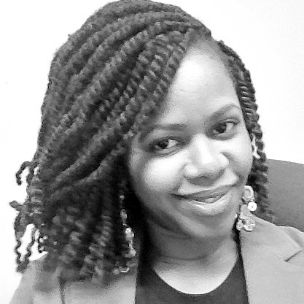 Kyla Thompson
is currently the Multimedia and Gaming teacher at Friendship Academy of Engineering and Technology. She graduated from Georgetown University, with a masters degree in communications in 2012. After graduation Kyla focused her energy on social media and blog development. Through blog development projects, Kyla found her passion for web design and computer coding. Kyla is the owner of the inspirational blog Pink Proverb.
Cassandra Vincent
is the creator of The Cassie Brown Project, Blog. Cassandra is a speaker, blogger and freelance writer who is passionate about life, people, and living life in the most liberated and purposeful way. She writes about inspiration, people, personal liberation, perspectives as a brown woman , and occasionally provides comedic commentary on being 30-something & single. Cassandra is a professional and youth mentor with a background in Management and Leadership. In addition to her writing for The Cassie Brown Project blog, Cassandra has also written for The Baltimore Times and for Civic Grind Benefit LLC blog. Learn more about Cassandra at www.TheCassieBrownProject.com
---
Judges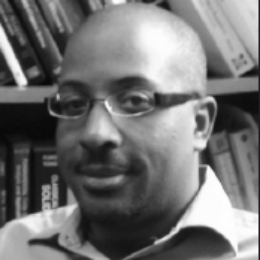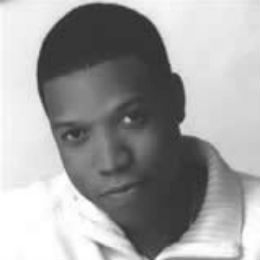 Grant M. Warner, Ph.D.
is the Director of Innovation and Entrepreneurship for Howard University's College of Engineering, Architecture and Computer Sciences. He also serves as the Managing Director of the HowU Innovate Lab which is a co-working and maker space on Howard University's campus. Dr. Warner is the co-founder of ConnectYard, a social analytics platform that provides white-label solutions to leading educational technology providers. He is also a co-founder of XediaLabs, a DC-based incubation firm that provides training and technical consulting to local startups.
Dr. Legand Burge III
is an Oklahoma State University graduate with a track record of success in developing and deploying large scale distributed systems. Dr. Burge is the Chair of Systems and Computer Science at Howard University and leads the distributed systems research group. In addition, he is the co-founder of XediaLabs, a DC-based incubation firm that provides training and technical consulting to local startups. Dr. Burge is a strong advocate for student entrepreneurship and innovation.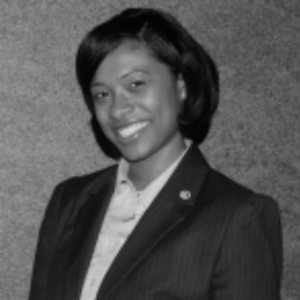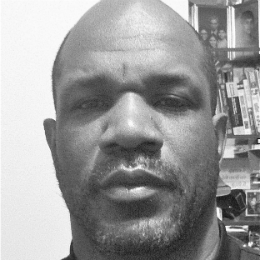 Dr. Allison J. Morgan
is an assistant professor of Information Systems and Decision Sciences. She holds a Ph.D. in Information Sciences and Technology from The Pennsylvania State University and a B.B.A. in Computer Based Information Systems from Howard University. Her dissertation research focused on the influences of online searching behavior for health information among Blacks and Whites. She has published articles on the impact of individual differences on user behavior, diversity in the global workplace, information searching behavior, and gender and information technology with specific focus on social networks and work-life balance among women. She was formerly employed as a consultant at Accenture and as a Usability Engineer at the United States Census Bureau.
Derek Lloyd
served as the Senior Engineer/Assistant CTO for Howard University for nearly 18 years, The CTO for Bennett College for Women for four years, and is currently the CTO consultant for The Howard University School of Business.He has served as Technical Moderator for Congresswoman Eddie-Bernice Johnson of Texas and is on the Board of the Malcolm X Dr. Betty Shabazz Education Center (Serving also as the CTO). Mr. Lloyd taught at Howard University for over 16 years holding classes in: Animation, Business Presentation, Presentation Graphics, Large Network Design and Psychology Engineering and is currently teaching "Executive Level Digital Media." He is the Creator of 'Academic CLDC' and was the Technical Architect for the Howard University iLab and the designer for Howard University's Net 1 and Net 2.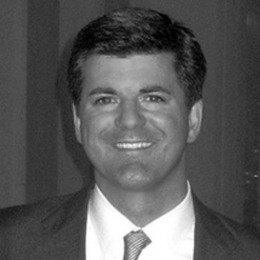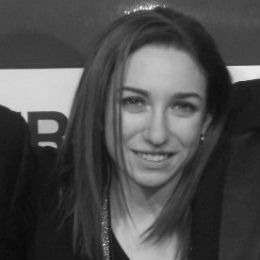 John J. Bienko
is the U.S. Small Business Administration's (SBA) Deputy Director for the Office of Entrepreneurship Education. He serves as an advocate for entrepreneurial development through a variety of management and technical assistance programs and services designed for small business success, including SCORE and SBA's online training classes. Mr. Bienko also directs SBA's Office of International Visitors, a courtesy service to foreign visitors and dignitaries showcasing for international visitors the "American small business model." Previously, he served as SBA's Deputy Associate Administrator for Strategic Alliances and developed many of the Agency's highest profile public-private partnerships.
Lauren Burton,
Technology Director at the Case Foundation, is a full-stack developer who is passionate about using technology for change and innovation. With an eye for user experience, she thrives on turning communication strategies into digital media applications and websites. Making the complicated simple is her mission.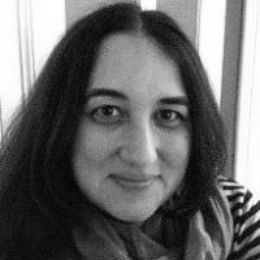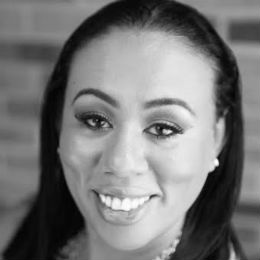 Julie Diaz-Asper
has spent more than two decades helping large organizations including American Express, Booz Allen and AARP innovate and pursue new market opportunities. In 2010, she launched GigCoin, the platform functions as a live panel facilitating on demand research for usability, surveys, niche community recruitments and social research contests. She launched Social Lens Research in early 2012 to offer more robust custom social research services including surveys for good programs, social research contests, mobile research and private community management.
Lynn Cooper,
founder and Chief Social Officer of Socially Ahead, is no stranger to the motto, "Hardwork pays off." Since launching her first company at the age of sixteen, Lynn has dedicated her talents and resources to help companies achieve success through innovative strategies and concepts that drive business to the next level. Lynn specializes in training,coaching and developing effective digital strategies for academic, government, corporate and nonprofit entities.
---
Sponsors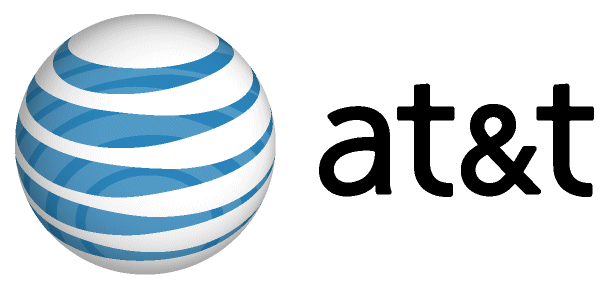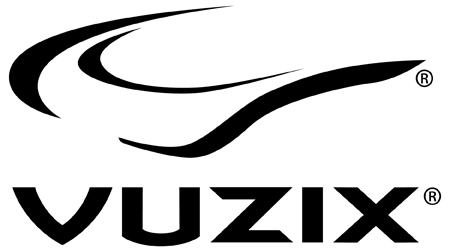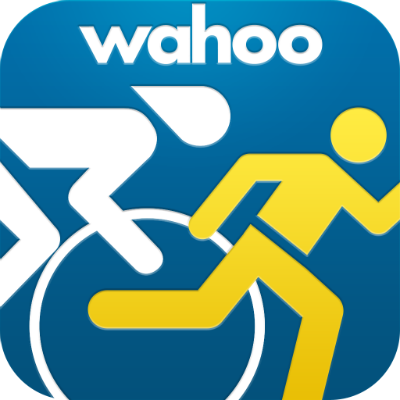 Organizer of AT&T & Howard Mobile App Hackathon DC - Women in Tech
AT&T hosts both developer and creator competitions, as well as workshops.  Please join us at one of our free events listed here.  The full event agendas are in the Eventbrite description.  Also, check out the AT&T Developer Program for more information about our platforms.  See you soon!