AT&T Ballpark GDC Blowout - hosted by YetiZen

Wednesday, March 19, 2014 at 8:00 PM

-

Thursday, March 20, 2014 at 12:00 AM (PDT)
Event Details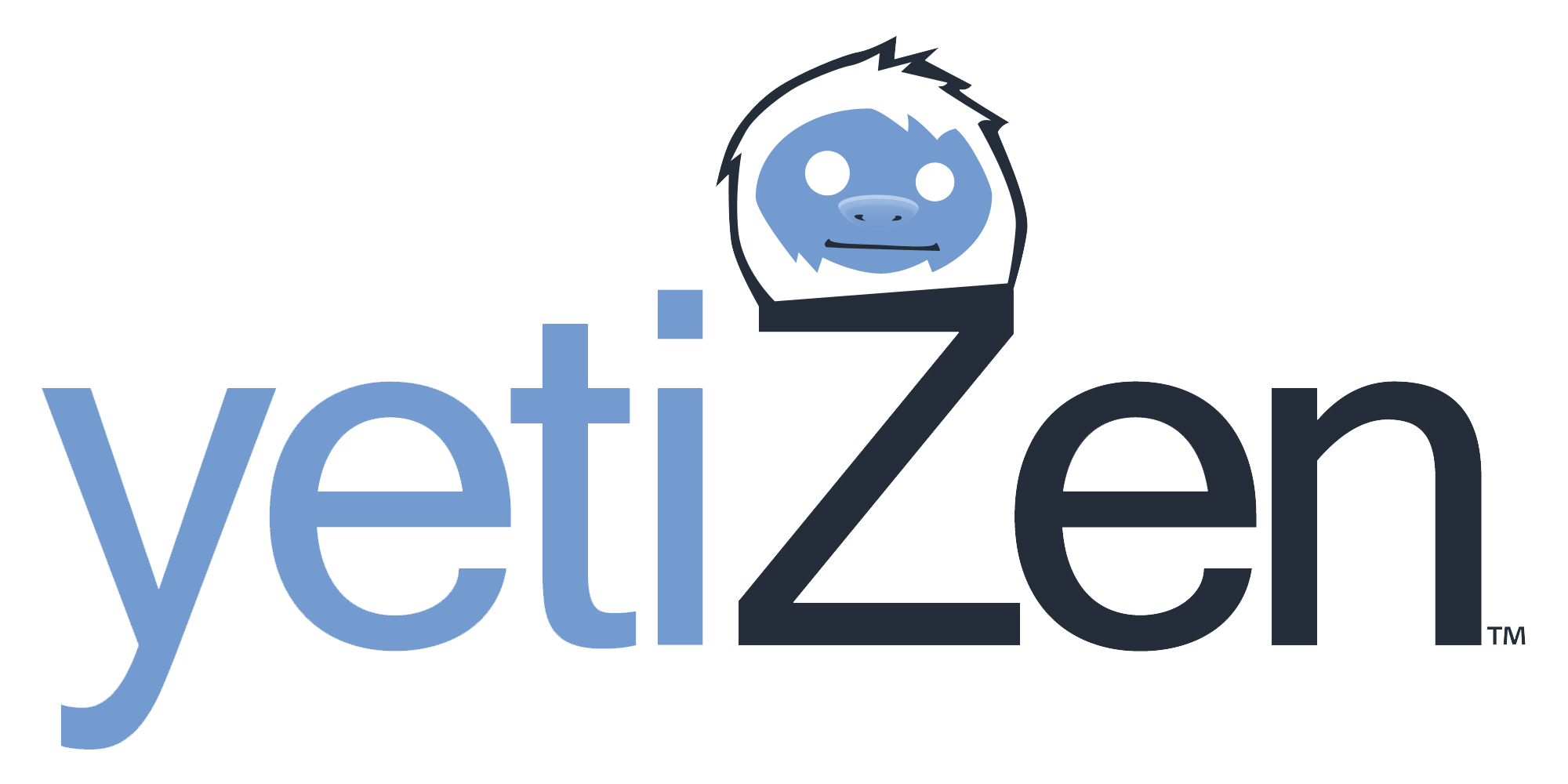 YetiZen Presents:  AT&T GDC Bash 2014!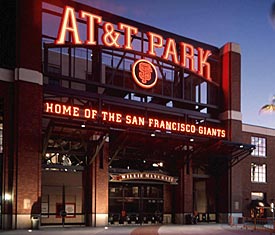 That's rght.  The Ballpark.
Come, mingle, drink, party with fellow game industry hooligans at the MOST Epic party GDC has ever seen.  That's right folks... we're renting out the Ballpark!  
 UPDATE:  FREE RIDES OFFERED BY UBER!!!
 Here's the message from Uber:   "Need a ride to ATT Ballpark? YetiZen is partnering with Uber to give party attendees a free first ride up to $25. Uber is an on-demand car service app that brings a driver to you at the click of a button. Rides are billed directly to your credit card so there's no need to carry cash. Plus, your receipt is automatically emailed to you at the end of your ride. Use the code ATTBLOWOUT14 when you sign up in-app to have a car at your location in minutes."
What else do we have in store for this year?  How about a cigar roller out on the patio by the fireplace?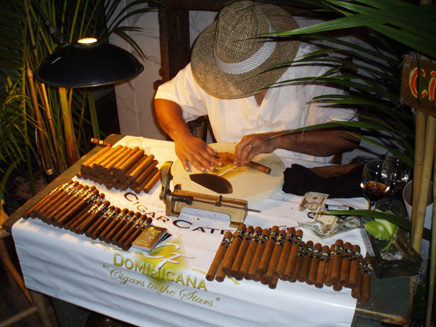 How about batting cages?  How about tours of the ballpark?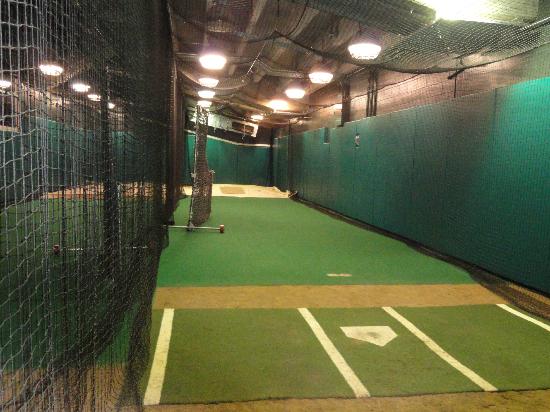 Last year the demand came in for games.  We heard you.  Pool Tables, Ping Pong Tables, Air Hockey, and live tournament video games running all night long!  As usual there will be drinks served all night, would we ever throw a party without the nectar of the Yetis?  
Aside from the fun photobooth opportunity, we have something special.  Get YOUR PHOTO taken with not one... but TWO WORLD SERIES TROPHIES!!!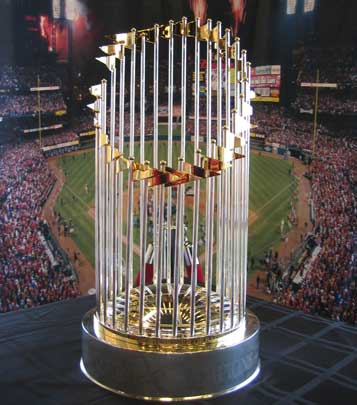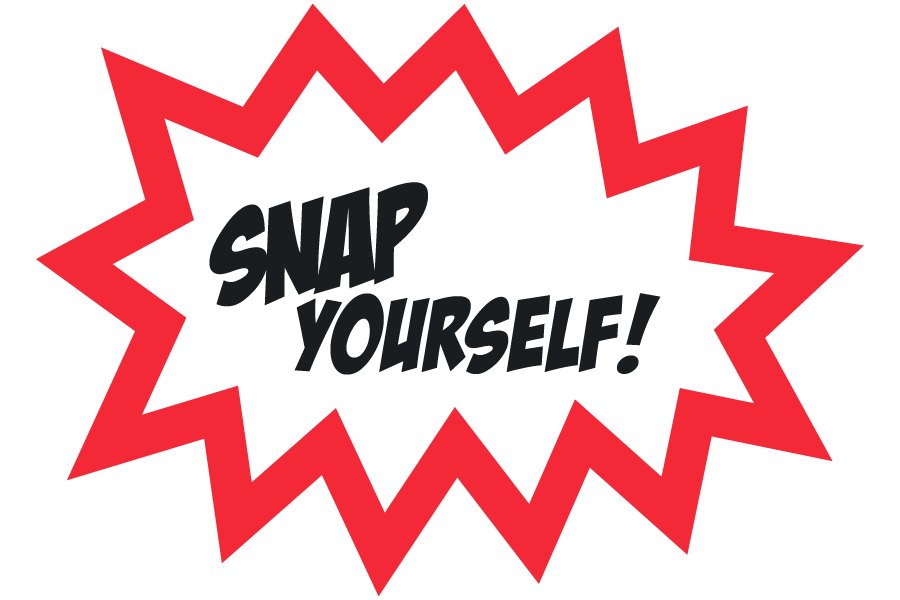 The Entertainment:
Claes Cem!
If you ask Claes how best to experience his music, he will smile and say, "Join me at my next concert!" His live performance has been shaped by a life of touring the road, building fans from the Highlands of Scotland to the Turquoise Sea of the Caribbean.
Claes, a born performer, spent his childhood in Scandinavia, where he grew up listening to artists such as Paul Simon, Sting, Mark Knopfler, and Dave Matthews.
Performing started early at the age of 8 when Claes first picked up his mother's guitar. Being left-handed, he took a cue from Jimmy Hendrix, stringing the guitar upside down. This worked well, until his mother got fed up with not being able to play her own instrument, at which point Claes taught himself to play right handed.
 Check out Claes at:  http://www.claescem.com/
Lex Lu!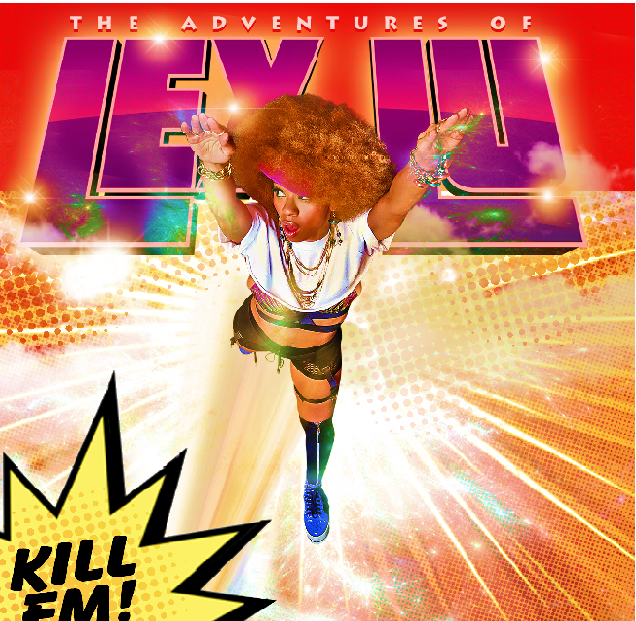 The musical sound of Cali born recording artist, Lex Lu, A.K.A. Alexis Boyd, is fun and playful. Signed to Kool Kids Ink, Lex Lu is an energetic, vibrant, and well rounded artist who dances and writes all of her songs.  Instantly recognized by her unique vibe and attention grabbing personality and fro hairstyle, her charisma comes through in her music whether she is rapping or singing.   Make sure to follow her if you can keep up.  Twitter & IG: @LexLuKillem
B Legit!!!!  and special surprise guests to accompany :)
Keep an eye out for this bay area legend in the crowd before and after his performance.  He's looking for hot gaming startups to invest in!
Cavalier
In just two years CAVALIER has spun alongside talent from major labels such as M_NUS, Plus 8, 1605 Music Therapy, Deeperfect, Dirtybird Records and OWSLA and provided support for mainstream heavy hitters Skrillex and Sub Focus. Hailing from the San Francisco Bay Area CAVALIER got his musical start at a young age, learning classical piano and guitar in elementary school. Attending University in Los Angeles, CAVALIER was introduced to house music and started attending raves and underground parties across the West Coast in search of new sonic avenues. CAVALIER pushed outside his native San Francisco and began experiencing foreign music cultures. Today his influences reflect his travels: being among the masses in Manchester warehouses, in the graffiti lined basements of Leeds house parties, in the depths of London's legendary Fabric and awash on the Black Rock City playa.
UPDATE:
Ferrari will be showing off their new California car at the entrance to the AT&T Ballpark!  
Were you given a VIP invite?  Book a test-drive with the onsite representative.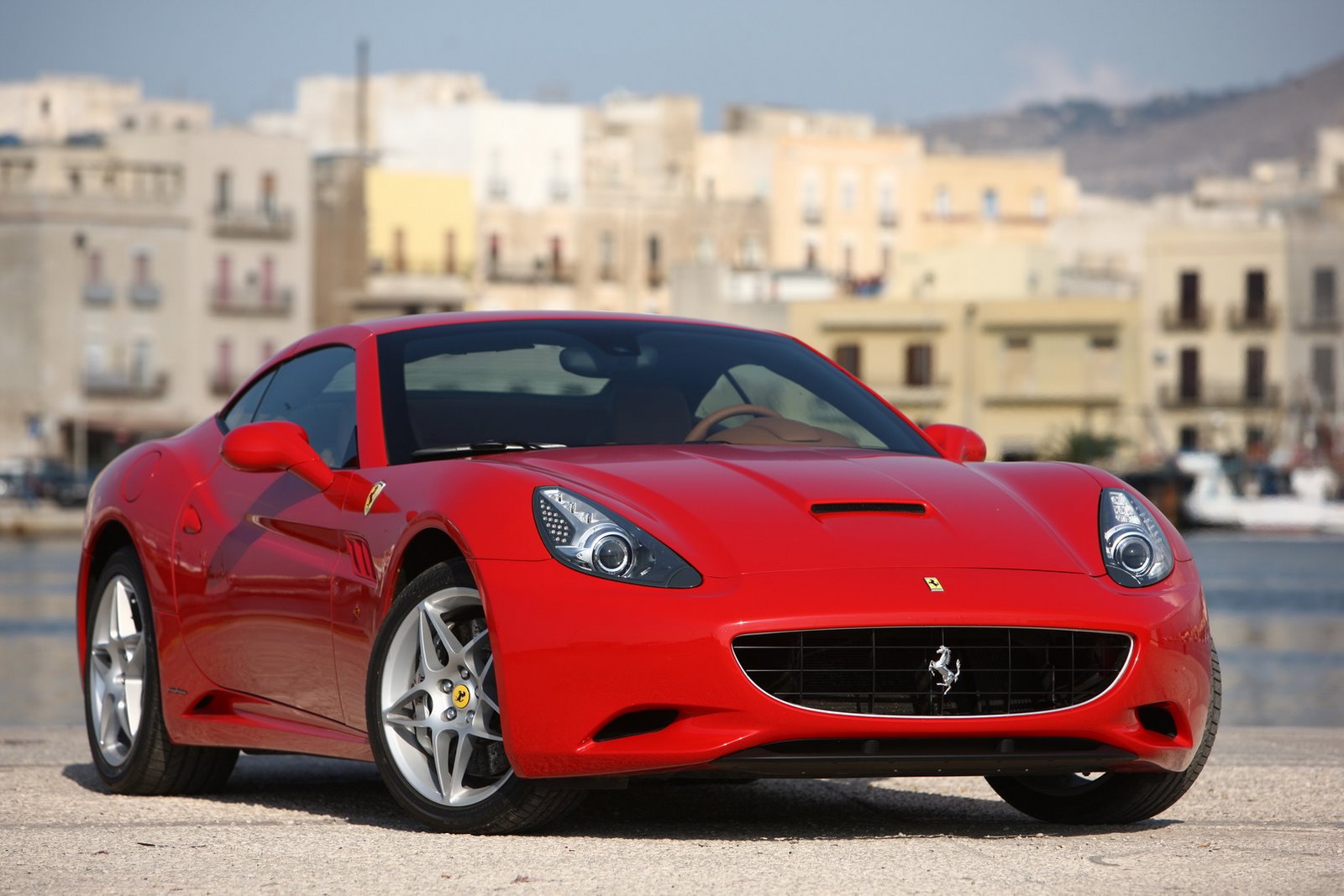 Anticipation buildup #1
Now, you'll have to pardon the buildup here.  But our Entertainment is tightly held under wraps for an announcement of epic proportions, so stay tuned.  Let's just say it's enough entertainment to have drawn out NBC Bay Area to do film coverage.  Want to be on television?  This is your chance.  
Anticipation buildup #2
Not only are we going explosive on the entertainment but there will be celebrity investors mingling in the crowd looking to invest in game startups.  We aren't mentioning names yet, those too will be announced shortly.
Socially Share your photos! 
Help us collect all of your photos and videos taken throughout the night in one collaborative online album. This allows everyone all around the world to see the event from different perspectives, in real-time!
Yes, but what about the VIP crowd?  
Wow... you won't believe what we have in store for you.  First, this year it will be EXTREMELY exclusive, invite only to the VIP section.  We are inviting executives ONLY for the TOP from developers in the market right now.  AT&T is opening their highly coveted and super secret Speakasy (hidden behind a brick wall) for just the VIP crowd.  This hidden gem has never been used for an event before!  Billiards, bar, arcades, and EVEN a bowling alley are hidden away in this tucked behind the scenes Speakeasy at the Ballpark.  Even more perks await to be announced (trust me, you'll be blown away) so stay tuned.  
A word from our Sponsors!
If you use the Internet to shop, download music, watch TV, play a game, check for news, book a flight, upgrade software, or conduct a business transaction, then you are probably using Akamai. Our services transform the Cloud from a chaotic place with unpredictable performance and scale into a secure, reliable and cost-effective environment for users and companies to meet and do business.

Flightdeck (tm) devices are a revolutionary line of android-based mobile devices that deliver stereoscopic 3D viewing without requiring the user to wear special glasses.

Flightdeck.tv is proprietary, ad-supported, content platform and social network that is bundled with Flightdeck devices, as well as being accessible to all web users. The flightdeck.tv community offers user free access to an aggregation of content as well as access to the flightdeck community, a unique social experience.
PASSIONATE PEOPLE
BRILLIANT GAMES
THE DUTCH GAMES INVESTMENT PROGRAMME

About Gamebrain
Gamebrain™ is a cloud-based development and publishing platform designed to address the challenges facing small and mid-sized game developers. Gamebrain consolidates various partners in all facets of game development, including game engine, art, animation, testing and market leading analytics, offering developers a centralized solution to take a project from ideation to monetization. Join the Gamebrain community!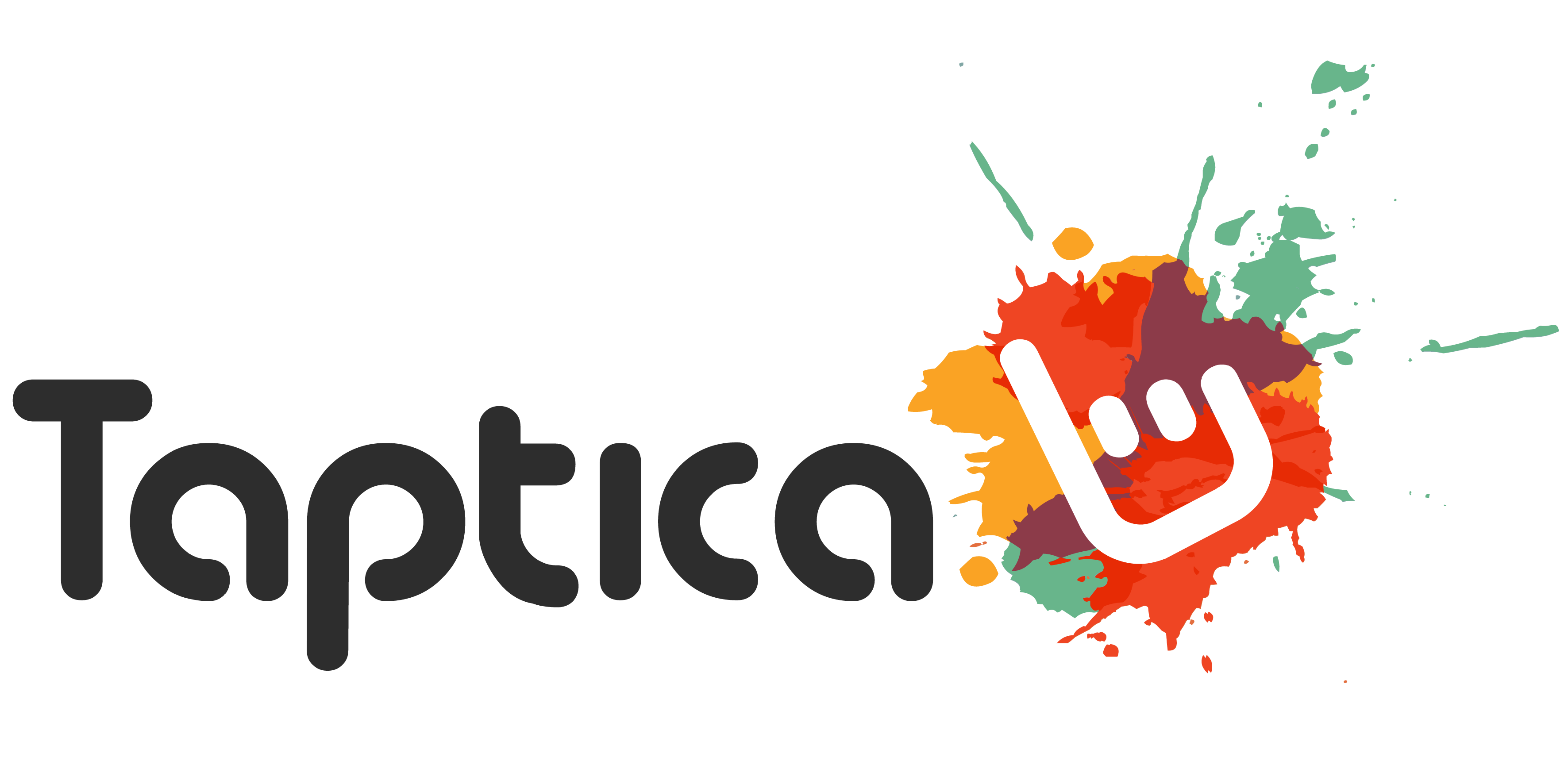 Taptica is a leading mobile user acquisition platform for brands and app developers to engage valuable mobile users. Our proprietary technology is based on artificial intelligence and machine learning at big data scale, which enables data driven mobile targeting and user acquisition, resulting in maximum ROI. We work with 150 advertisers and over 1000 publishing partners.
Our platform offers brands and app developers market leading ad solutions including a data driven contextual algorithm, mobile re-targeting, guaranteed conversion-to-pay and access to RTB & direct premium publishing partners.

"Got games?  World leading digital distribution company ironSource offers a complete ecosystem for downloadable applications including all aspects of user acquisition, conversion, monetization, integrated analytics and optimization.
ironSource mobile, desktop and cross-platform solutions include installCore, mobileCore, displayCore, CAST and kudosKit.

Opera Mediaworks powers the mobile ad economy. Technology and service innovation has helped us become the world's biggest brand-focused mobile ad network, and the world's leading ad tech platform, delivering monetization tools to the biggest and best publishers around the globe. This comprehensive end-to-end platform offers solutions for brands, agencies, publishers and application developers. Our mission is to deliver relevance in the medium where relevance matters most - on mobile devices. We improve efficiency through technology, innovation, transparency and trust, to create an open and vibrant marketplace for publishers and advertisers across the globe.
Opera Mediaworks includes AdMarvel, OMAX, Mobile Theory, 4th Screen Advertising Ltd., and Mediaworks Performance. Also included are impressions served within Opera mobile properties, including the Opera Mini Smart Page and the Opera Mobile Store. Opera Mediaworks is part of the Opera Group.
AngelHack is the premier developer relations platform. Our multi-faceted company provides aspiring developers, entrepreneurs, start-ups, small and fortune 500 businesses the best developer tools and developer outreach programs.
Additionally, AngelHack organizes massive Hackathons around the world and has been written about in over 30 publications including Forbes, TechCrunch, and Wired. In 2012 we hosted 20 hackathons in 6 countries and brought together over 4,000 hackers. In 2013 we hosted 70+ hackathons with 10,000 attendees.
Have questions about AT&T Ballpark GDC Blowout - hosted by YetiZen?
Contact YetiZen
When & Where

AT&T Park
24 Willie Mays Plaza
San Francisco, CA 94107


Wednesday, March 19, 2014 at 8:00 PM

-

Thursday, March 20, 2014 at 12:00 AM (PDT)
Add to my calendar
Organizer
YetiZen is a strategic keystone in the game industry. We host the largest Bay Area community of game companies through our San Francisco Game Developer's Workshops. 7000 unique developers go through our workshop and mixer events every year. Our workshops boast some of the biggest names in the game space like rockstar VCs such as Tim Chang!
We select the brightest smartest entrepreneurs we meet who are focusing on building large exitable businesses into our YetiZen games accelerator program. The YetiZen games accelerator program is the only start up accelerator program focused on accelerating and funding mobile/social, and emerging platform game companies. Involved with the accelerator program are 150 advisors, 9 VCs, and 300 angels investors.