Location
Ratio HQ
71 Columbia St
Seattle, WA 98104
Description
Have an app idea or need an app built for your business?
Come explore the intersection of art, technology, and nature at the first Art & Technology hackathon for Bees in Seattle! In this 24-hour event, we'll join creative artists with developers and beekeepers to create new interactive artworks that matter. The goal of the weekend is to create artwork related to Flight Path Bee Project that will hopefully be considered for our very own Seatac Airport!
The Flight Path project leverages under-utilized airport land to house bee hives. The intent is to show how this land can be used in ways that can serve multiple purposes. Additionally, Flight Path is committed to creating art work that spreads the word about bees beyond how sweet their honey is. To this end, we will be providing embedded systems like Arduinos, mbeds and Raspberry Pi boards + sensors galore with the hopes that you can marry technology with the art in new and innovative ways. Please invite your robot crazy friends, maker friends and DIY enthusiasts out to a weekend of bees, honey and fun!
Hackathon Event Schedule. The following is a list of the weekends agenda:
May 9th


7PM -

Kickoff event with dinner, networking, and developer dating which leads into idea pitches and team formation.

7:30PM -

Lightning talks.

8:30PM - Idea pitches and team formation. Pitch your ideas and form teams or just start coding with your preformed teams.
12AM - End of the night. Go home, get some rest and come back the next day refreshed!
May 10th


10AM -

The challenge concludes with the final day of the hackathon. Finish the apps you've been working on all weekend and prepare to present your work. App submissions will be accepted throughout the day with a deadline of 6PM.

1PM - Lunch
6PM -

Pencils down. Please sign up your teams to present via this link:

http://bit.ly/hackprezreg

Pitches start promptly at 6PM and are limited to three (3) minutes per team. No powerpoints unless you are only presenting an idea.
Prizes. The following prizes are experiential and geared towards accelerating you towards a successful business as well as expanding your network and industry knowledge:
Best Hackathon Overall App

1st Place - $500 in Gift Cards for the team


2nd Place - $300 in Gift Cards for the team

3rd Place - $200 in Gift Cards for the team
Judging Criteria. Apps will be judged based on the criteria below and weighted accordingly.
33% Weight - Ability to clearly articulate what your app does
33% Weight - Originality of idea
33% Weight - Technical Difficulty
Hackathon Legal.
Social Media.
Follow us @attdeveloper for live updates and photos from the event
---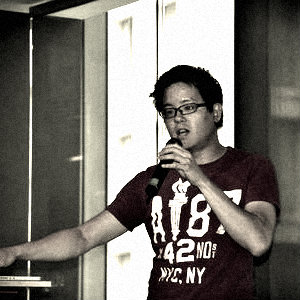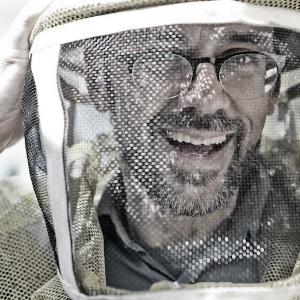 Alex
Donn

,
Senior Marketing Manager at AT&T, is based out of sunny Seattle! His passion is educating developers young and old about mobile application development best practices through events like hackathons that fuse the collective interests of multiple technology and business leaders. He loves bacon and is allergic to all types of gluten.
Bob Redmond

, a beekeeper and conservationist, created the Flight Path project which is developing native pollinator habitat at Sea-Tac airport and presenting an art exhibit inside the terminal. Past Program Director at Town Hall Seattle, Bob currently runs

Urban Bee Company

and is Board Chair for Certified Naturally Grown.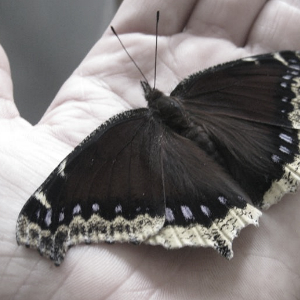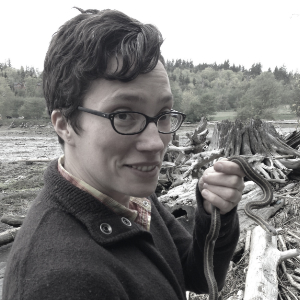 Elias Bloom

, Washington State University (WSU) Entomology Graduate Assistant, hails from Omaha, Nebraska and was raised on an organic farm. Eli has deep roots in agriculture and a passion for sustainably produce food. Eli studied plant production and integrated pest management (IPM), eventually graduating cum laude from the University of Nebraska-Lincoln. Eli's current research focuses on the ecological role of native bee communities in small-acreage diversified farming systems of Western Washington.
Emilie Bess
is an entomologist based in Seattle. She studies insect morphology and evolution. She is fascinated by the similarity between insects and robots: bugs all have the same body parts but with an infinite diversity of shapes. Emilie spends a lot of time thinking about gardening, comics, art, and teaching.
---
Senseis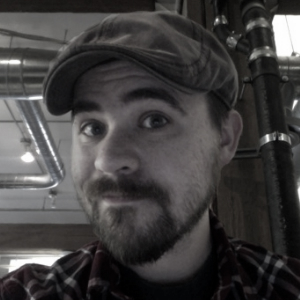 Scott Grogan is a veteran JavaScript enthusiast and recent participant in Ludum Dare 29. His background extends through server-side development with NodeJS, data visualization with frameworks like D3 and Three.js and browser-based game development.
---
Sponsors