Description
Have an app idea or need an app built for your business?
This time around we have a special Mobile App Hackathon brought to you by the AT&T Developer Program and Casual Connect Seattle that is designed for attendees (technical & non-technical) to build gaming focused mobile apps! You bring your awesome ideas, we supply the food, prizes across different categories and most importantly: fresh new faces to meet! Our hackathon will introduce you to some of the latest cutting edge tools to help deploy your own app with a website backend, fully hosted in the cloud.
We Supply: Quick presentations and code samples that help to bootstrap your hacking, food to keep you going, and caffeine to keep you awake. The first 150 developers will receive free zeemote devices in order to assist in your development. In addition we will have NFC devices on site for you to test with.
You Bring: Your laptop, skills & ideas. Come with a collaborative, team focused mindset and/or team up in advance on Twitter/Facebook/Google+ via the #atthack hashtag. Whether you are a backend person and code in Ruby/PHP/.NET or are a designer and only work with Illustrator, you are invited to attend this event. Every group needs a good balance of talent and your development skills are needed!
This event is specifically focused on mobile gaming apps, so bring your creativity cap to crank out something unique. Look to technologies like Weboolu to turn your phone into a controller or maybe pusher.com & pubnub.com to do the opposite. Heck, use multiple smartphones to make a massive keyboard or make a boat that is powered by a Sphero!
Event Schedule. The following is a list of the weekends agenda:
6PM - Friday Evening

-

Kickoff event with drinks, networking, and developer dating which leads into idea pitches and team formation.
7PM - Friday Evening -

Lightning talks.
8PM - Friday Evening - Idea pitches and team formation. Pitch your ideas and form teams or just start coding with your preformed teams.
12AM - Friday Evening - End of the night. Go home, get some rest and come back the next day refreshed!
10AM - Saturday Morning

-

The fun continues with an all day hackathon. Work with the teams that you formed the night before to produce the app. Senseis will be available throughout the entire event to help you code up your solution.
11AM to 3PM - Saturday Morning

- Special module for kids where we will walk through the process of standing up a mobile web page from starting up a cloud-based server to editing the HTML and viewing your handy work on a mobile phone. No prior knowledge required. Please bring your own laptop.
1PM - Saturday Afternoon - Lunch
7PM - Saturday Evening- Dinner
10PM - Saturday Evening - End of the night. Go home, get some rest and come back the next day refreshed!
10AM - Sunday Morning

-

The fun continues with the final six (6) hours of the hackathon. Work with the teams that you formed on Friday to produce the app. Senseis will be available throughout the final hours to help you code up your solution. App submissions will be accepted throughout the day with a deadline of 4PM.
1PM - Sunday Afternoon - Lunch
4PM - Sunday Evening -

Promptly at 4PM, teams will begin pitching their ventures. Pitches are limited to three (3) minutes per team.
Prizes. The following prizes are experiential and geared towards accelerating you towards a successful business as well as expanding your network and industry knowledge:
Best Mobile Game - Top three (3) apps will be showcased at the Casual Connect on July 24th and the overall winner selected by the audience.

1st Place

$3,000 cash

Three (3) mentorship sessions with Wibe Wagemans, Vice President and GM Mobile at Big Fish, specializes in mobile, strategy, and brand management. Previously, he ran global brand advertising and analytics at Rovio and international marketing for Bing for mobile and pc. He served 8.5 years at Nokia as a senior marketing executive, reporting to the Business Group Executive Board with expat assignments in the Netherlands, Belgium, Finland, and the USA.

2nd Place

$2,000 cash

Three (3) mentorship sessions with Mike Acuri, VP of Marketing at Zipline Games and the executive producer for Zipline's new casino title, Slots Tycoon. Zipline is known for both it's mobile games and as the creator of the Moai Game Development platform which is being used as the technology platform for hot new games like Double Fine Adventure, Shadowrun Returns, and Strikefleet Omega. Mike is a frequent writer on mobile game technology, analytics, monetization, and user acquisition. Follow his Gamasutra Expert Blog to stay up to date with mobile gaming business strategy.

3rd Place
Best Hackathon Overall App
Best Game or App showcasing MHL Technology (Innovative use of RCP encouraged)

1st Place - 46" MHL-enabled HDTV

2nd Place - 27" MHL-enabled monitor

3rd Place - An Unlocked MHL-enabled Android Smartphone compatible with AT&T's network. Note this is the phone only, and does not include a wireless plan.
Best Use of AT&T APIs

- Three (3) Sierra Wireless 4G LTE Devices and 1 month of 1GB data.
Best Use of AT&T Cloud Services -

$500 VISA Gift Card for each team member (Max 5)
Best Use of AWS - $1500 AWS Credit - Spin up Elastic Beanstalk, load balance your app or use a new AWS feature. Show the AWS judges your creative solution to win this prize.
Best Use of AllJoyn - $7,000 is up for grabs when you integrate AllJoyn, a proximity-based peer-to-peer framework which enables devices near each other to connect and interact in real-time, into your mobile app. See AllJoyn in these apps: Rollercoaster Rush, PacMan Kart Rally, JamJoyn, Bizzabo. The possibilities are endless, we want to see what you can do!

1st Prize $5,000

2nd Prize $1,500

3rd Prize $500
Best Use of Medio Analytics - One (1) full year of Medio service and $500 in gift cards to split between the team
Best Use of Sphero SDK - $1000 Cash -

Sphero is the first robotic ball gaming device that you control with a tilt, touch, or swing from your smartphone or tablet. You can even use Sphero as a controller for on-screen gameplay. This means big things for you developers.

Use the Sphero iOS or Android SDK to create a unique app, hack, or something entirely different.

Best Use of

Roar Engine

- Roar Engine is offering $5,000 worth of game design, back end development and hosting services for the best game or application built using Roar's game mechanics engine. [read more]
Judging Criteria. Apps will be judged based on the the criteria below and weighted accordingly. Github check-in required.

General Judging Criteria:

33% Weight - Ability to clearly articulate what your app does

33% Weight - Originality of idea

33% Weight - Technically challenging implementation
AllJoyn Prize Judging Criteria (on a 1 to 10 point scale each):

33% Weight - Innovative use of AllJoyn

33% Weight - Real World Applicability

33% Weight - Simplicity and ease of use
Legal.
Please be sure to review the official contest rules below and look for important waivers required for minors to participate:
Attendees under the age of 18 must provide a signed copy of the form found at the link below in order to participate:
Parking Information. Parking can be found at the nearby Central Parking garage, which is located on 721 1st Ave. Parking costs are $3/hr or $18 for 10 hours.
Social Media.
Follow us @hackathonlive for live updates and photos from the event
---
Hackathon Speakers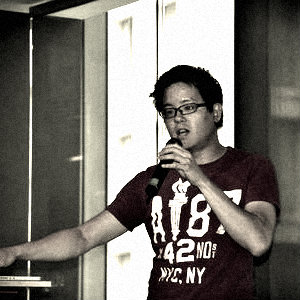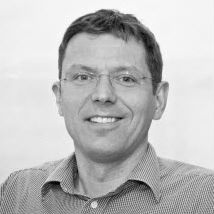 Alex Donn,
a Senior Marketing Manager with the AT&T Developer Program, is based out of sunny Seattle! His passion is educating developers young and old about mobile application development best practices through events like hackathons that fuse the collective interests of multiple technology and business leaders.
Wibe Wagemans,
Vice President and GM Mobile at Big Fish, specializes in mobile, strategy, and brand management. Previously, he ran global brand advertising and analytics at Rovio and international marketing for Bing for mobile and pc. He served 8.5 years at Nokia as a senior marketing executive, reporting to the Business Group Executive Board with expat assignments in the Netherlands, Belgium, Finland, and the USA.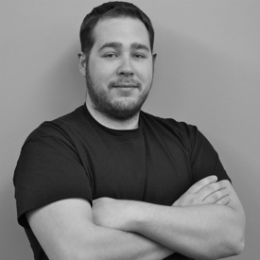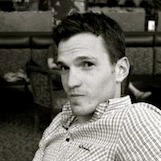 Adam Wilson, the founder and chief software architect at Orbotix (makers of Sphero), attended the University of Northern Colorado and graduated with a degree in Mathematics and Physics. He has years of experience building custom software and worked in penetration testing for RMSTek – a true hacker at heart. He was involved in a NASA project with internet controlled robotics when he left to get rolling with TechStars and Orbotix.
Jeremy Handcock,

a Technical Product Manager at Medio, is focused helping developers gain better understanding of their users through instrumentation and analytics. Jeremy has a software engineering background and has previously worked at Amazon.com and in academic research.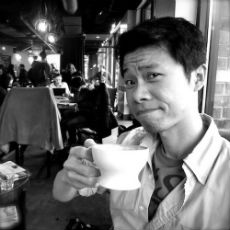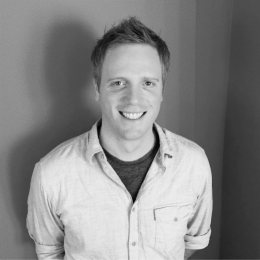 Brandon Wu, previously a HQ strategist at Sony Japan and team lead at EA, is the founder of Studio Pepwuper, co-founder of 30 Day Books, and the organizer of the Unity3D Seattle User Group. After acing the GMAT within a month, he wrote/published a book on it, which remains one of the bestselling GMAT books on Amazon and Kindle.
Brian Sapp, the Director of Developer Partnerships for Tapjoy (which has played an integral part in launching many of today's top mobile studios), works closely with mobile game developers of all sizes, from two person indie teams working on a shoe string budget to multinational gaming corporations, helping them successfully navigate the competitive mobile landscape.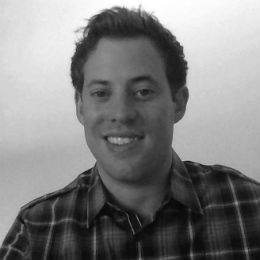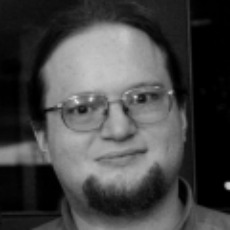 Mitch Williams, an engineer at Qualcomm Innovation Center (Qualcomm's open source subsidiary), provides technical support to developers looking to enhance their mobile applications by integrating AllJoyn™ peer-to-peer technology. He also works closely with developers to optimize the performance of their applications running on Snapdragon™ and other Qualcomm chipsets.
Bob Kinney, a Software Engineer for Amazon Web Services, has worked in IT for over 14 years with roles ranging from system administrator to software engineer and spent almost 7 years architecting scalable, highly available infrastructure and user tools for higher education research. Bob's expertise lies in systems integration, data modeling and performance tuning.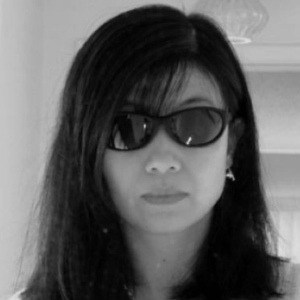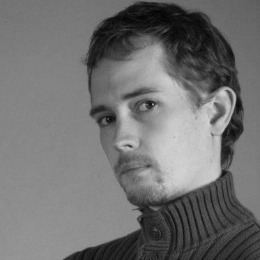 Dr. Judy Chen, Sr. Director, Marketing and Business Development for the MHL Consortium, an LLC of Silicon Image, is responsible for raising awareness of the new Mobile High Definition Link standard in the greater ecosystem of carriers, retailers, OS companies and app developers. In previous lives she worked for Rambus, Intel, Gore and Big Bear Networks in both technical and marketing positions.
Ben Dobyns, the executive producer of Strowlers and JourneyQuest for Zombie Orpheus Entertainment, worked for six years as Director of Development for Dead Gentlemen Productions, where he oversaw the business and creative development of both new media and feature films, most noteworthy the cult hit The Gamers: Dorkness Rising, which he executive produced.
Senseis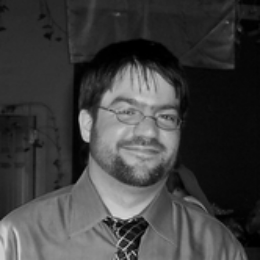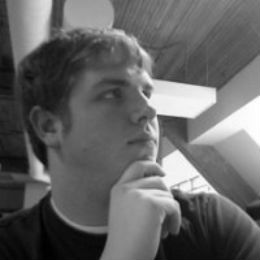 Brian Rice, a software engineer at Tableau Software, is also the leader and designer of the self-hosted Slate programming language. He currently contributes to the Squeak Open-Source community by developing research tools and has done years of research in dynamic software environments.
Nate Beck is the founder of ZaaLabs, Ltd., which specializes in mobile and 2D/3D game development. Before founding ZaaLabs, he worked as a senior developer on the Adobe platform as well as Flash applications. He has also worked at Snapvine, where he created widgets that are downloaded millions of times per day.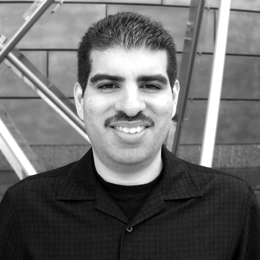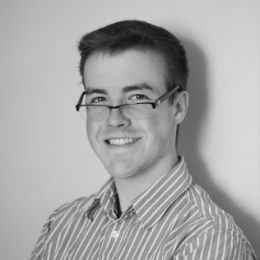 Alberto Fonseca is the Vice President of Adventure Works, a game studio that creates adventurous games on the iOS platform. Before Adventure Works and founding incubator InnoWeb Tech, LLC, Alberto worked as a Program Manager at Microsoft, taking his skills over to his current position as a Program Manager at Tweddle Group Technologies.
Isa Farnik is currently a product support engineer at Isilon Systems and has worked on games on the PC, Xbox360, and PS3 platforms at Warner Bros. Games and Microsoft Game Studio, researching issues in web-based bug database software, helping write tools to back up saved games, and resolving multiplayer game issues.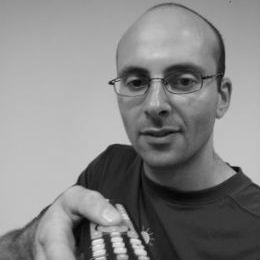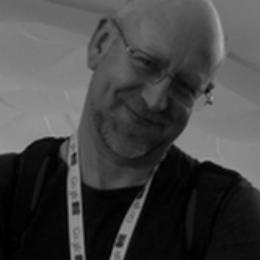 Mikhail Amchislavsky

is a senior applications engineer working with consumer electronics (CE) and semiconductor manufacturers to adopt MHL technology. He guides the design, development, and debugging of microcontroller firmware, OS drivers, hardware, and system architecture. Mikhail also contributes to new MHL technology innovations for CE, gaming, and automotive applications.
Clive Boulton,

a Sr Product Manager, has track record that combines understanding market and bringing it back to the R&D team for product development and profitable growth. His teams mobile business app was a top ten in the App Store for 2 weeks.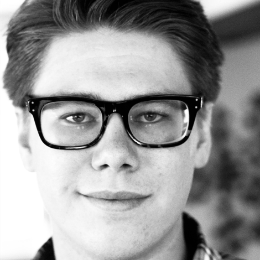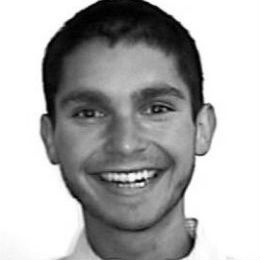 Jeremy Saenz,

founder of Leedo Studios, has proven himself to be an excellent frontend engineer and architect for such clients as Adobe, Playdom/Disney, and Pushbutton Labs. Jeremy is an active member in the community, and speaks at conferences about modular architectures, games, tooling, and application skinning/UX.
Benjamin Gilbert

is the co-founder of Functional Delights, through which co-created two mobile apps for iPhone: Zero and SeizeTheDay. He is currently a program manager at Microsoft, focusing on Apple productivity experiences and Microsoft Office.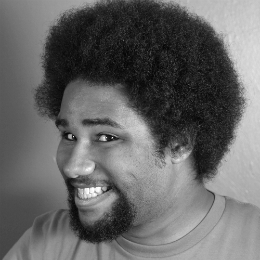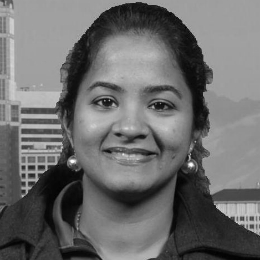 Jeremy Tanner,

of Mapquest, specializes in social tools and strategy, group facilitation, project management, technical presentations, and averting disaster. Jeremy has previously presented at SXSW, BlogWorld, MIMA Summit, and Module Midwest Digital.
Padmapriya Narayanan,

an engineer at QuIC, Qualcomm's open source subsidiary. Padmapriya is one of the developers involved in the design and development of the core components of AllJoyn™ peer-to-peer technology.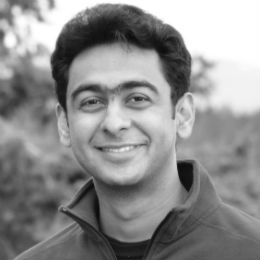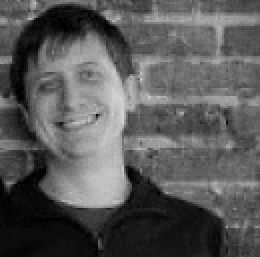 Nikhil Dabhade,

an engineer at QuIC, Qualcomm's open source subsidiary. He is a part of the core AllJoyn development team. In addition, he is the moderator of the official AllJoyn website, www.alljoyn.org, where he helps developers and non-developers alike explore, understand, and solve technical challenges that they may come across while using or extending AllJoyn.
Dusty Jewett,

is a Sr. SDE at Maxsam partners, where he maintains legacy Flex applications while evaluating, planning and bootstrapping their next-generation application. He has also worked at RealNetworks as a senior software design engineer, and at the Active Network. He serves as the manager of the Seattle Web App Developers Meetup.
---
Sponsors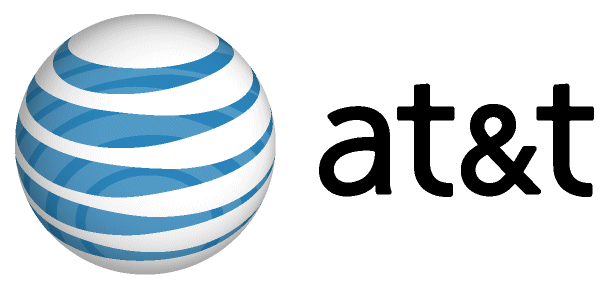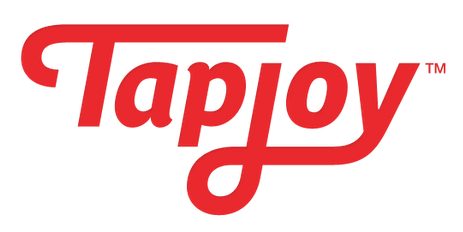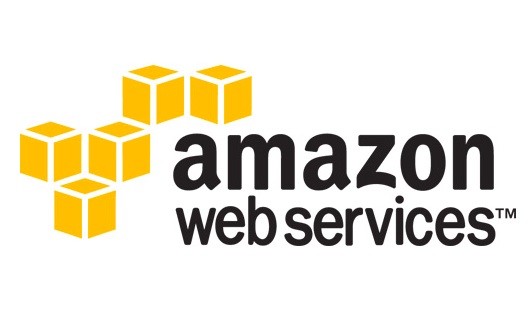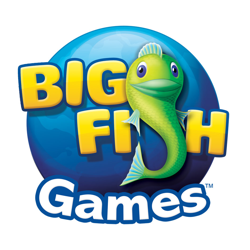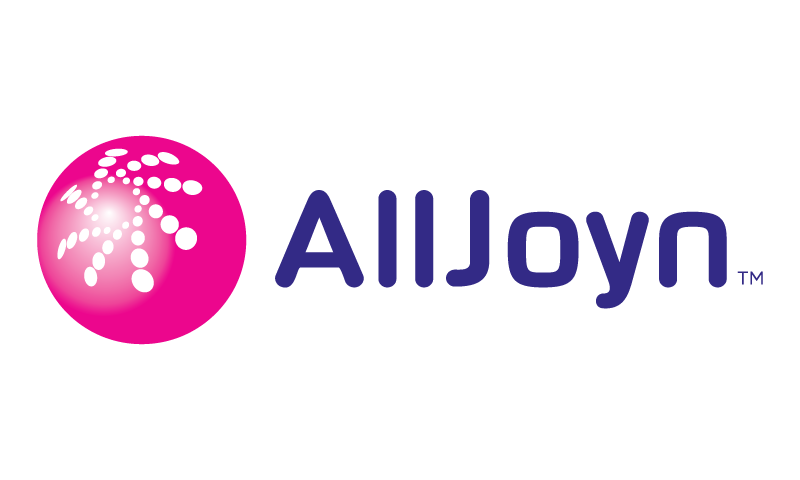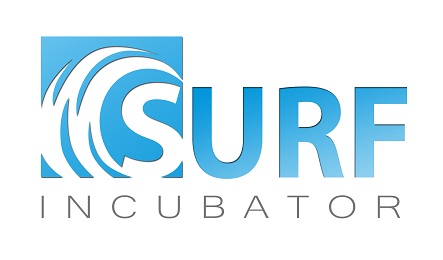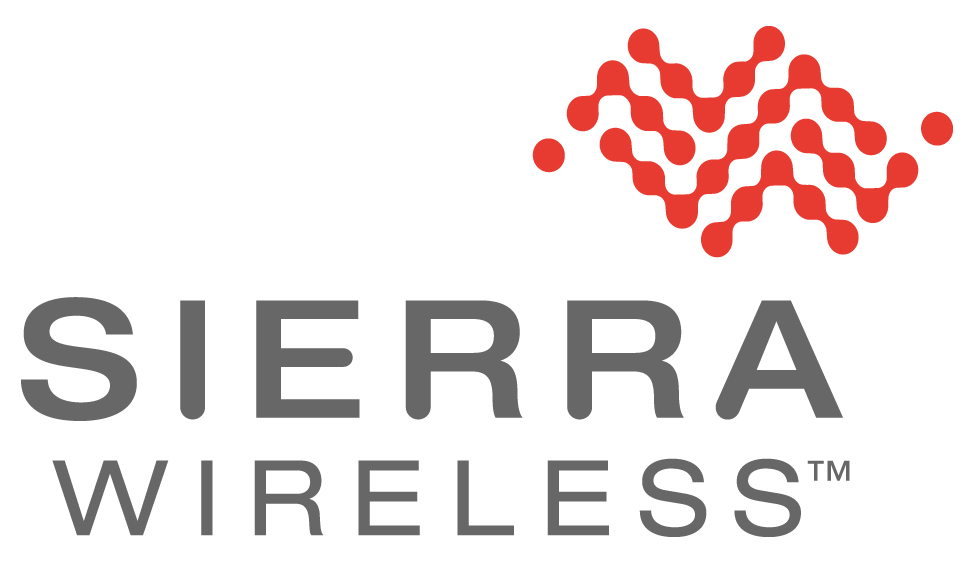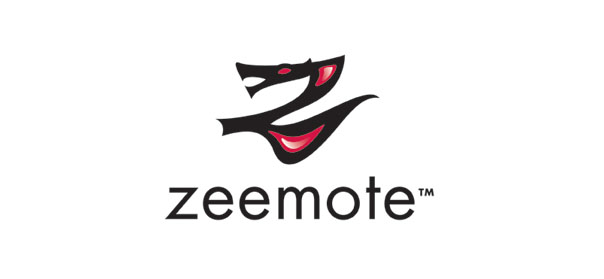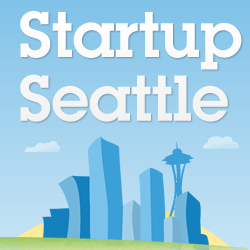 Organizer of AT&T and Casual Connect Mobile App Hackathon Gaming (Seattle)
AT&T hosts both developer and creator competitions, as well as workshops.  Please join us at one of our free events listed here.  The full event agendas are in the Eventbrite description.  Also, check out the AT&T Developer Program for more information about our platforms.  See you soon!