About this Event
A conversation about artworks investigating the fascinating connection between nuclear weapons and our Earth -- its landscapes, flora, and fauna. Featuring artists Tammy Nguyen (New York, USA) and Gabriella Hirst (Berlin, Germany) who will share their stories about the initial inspirations that led them to explore nuclear weapons histories, their respective artist approaches to retell these histories, and how this creative journey influenced their worldview. We will talk about art-making as a means to gain knowledge about nuclear issues; the ways in which conflict and cultivation are inextricably intertwined; and how to make more meaningful connections between nuclear policy and environmental stewardship.
Join us on October 22 - 9AM PT / 12PM ET for this virtual art talk! We will send the Zoom Webinar details upon your RSVP!
Guests include:
Tammy Nguyen - https://tammynguyenstudio.com/
Gabriella Hirst - http://gabriellahirst.com/works
This event is organized by Bombshelltoe Policy x Arts Collective - www.bombshelltoe.com
FOR MORE INFORMATION, PLEASE EMAIL: lovely@bombshelltoe.com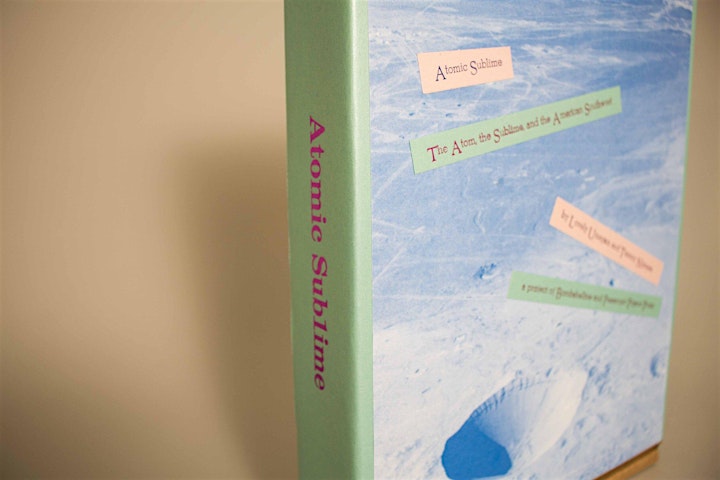 ABOVE: Atomic Sublime is an artbook produced by Tammy Nguyen under Passenger Pigeon Press. It invites readers to consider how radiation can be found in the most beautiful yet dangerous of places: the breath-taking rock formations of the Grand Canyon and the expansive desert plains of Nevada, United States. Atomic Sublime was selected as part of The Dome artist feature at the 2019 New York Art Book Fair held at MoMA PS1, the largest art book fair in the world. It was also highlighted in the MoMA Magazine's online article, "What to See at the NY Artbook Fair." The book has been included in display selections at the MoMa and at Wendy's Subway Reading Room.
MORE - https://www.passengerpigeonpress.com/atomic-sublime
ABOVE: How To Make A Bomb is a durational gardening project by Gabriella Hirst, centred on the propagation and redistribution of a nearly-extinct species of garden rose which was created and registered under the name 'Rosa Atom Bomb' in 1953. The project charts the various attempts by Hirst to produce new specimens of the Atom Bomb rose through grafting and cuttings. Propagated plants are distributed throughout gardens in the UK parallel to the resurgence of cold-war-era narratives and fear mongering in the media and political rhetoric.
MORE - http://gabriellahirst.com/How-To-Make-A-Bomb