About this Event
Trika Mahāsiddha Yoga presents: The Ātmaśakti Cycle of Dharma Teachings and Practices - The essential groundwork of the first stage of Self-Mastery!
The Ātmaśakti Cycle of Dharma Teachings and Practices lays down the essential groundwork of the first stage of the spiritual path – self-mastery. Without self-mastery, it's impossible to continue into the higher stages of the path or life for that matter as it is through self-mastery that we finally become free of our own self-generated karmic conditioning and poor choices in life. Self-Mastery gives us the best chances for a fulfilling life.
Using the Ātmaśakti technology we can work with our unique karmic limitations in a way that creates resolution in all three expressions of human existence - body (action/conduct), energy (emotions/speech) and mind (thoughts/thinking habits). Each time you perform the Ātmaśakti practices set you cultivate physical vitality, clarity of mind and purpose, cakra purification and activation of dormant potentials – especially will power, creativity, joy and compassion. In a relatively short amount of time you will notice increased progress or deepening of your spiritual practice and more fortunate circumstances in life.
Who will benefit from Ātmaśakti Training?
- The seasoned meditator looking to enrich the energies of their practice and life,
- People interested in healing psycho-emotional issues that are holding them back,
- Those who want to learn to connect to and empower the 10 forces that comprise our experience of "self" and purpose to create more accomplishment with more ease,
How is this accomplished?
The Ātmaśakti Cycle of Teachings gives you the Secret, the Key and the Action, plus the supportive practice sets and teachings that give stability to a new level of being. The practices bridge the gap between your conscious mind and the omnipotent energy of your own Source or Base.
What makes the Ātmaśakti Cycle of Teachings unique?
- Secrecy
This cycle of teachings almost completely disappeared from the Nondual Tantrik Yoga traditions during the Muslim and British occupations of India. This cycle is the only set of teachings and practices from the ancients that empowers the Individual as an indivisible part of the One.
- Importance of the Self
For the last 500 years in India it has become increasingly popular for philosophies such as Vedanta and Buddhism to deny any relevance of a "self". Indian religions have become far too transcendental, disregarding the world and the self. Not so in Nondual Tantrik Yoga which asserts that there are three aspects to the inherent Unity of everything:
1. The Base from which all arises and resolves. The Base is pure open spacious hosting, unlimited in any way.
2. The Potential Energy from which every mainfestation arises.
3. The Individual Manifestations which ceaselessly arise and resolve into the essential spaciousness within which it arose, and with which it has always been inseparably One.
The "Self" or Ātmaśakti is therefore an integral aspect of the Nondual Unity of the Universe, and as such it reflects the whole. In traditional Nondual Tantric Yoga the practitioner first purified and strengthened the Self before expanding that Self to become One with the Universe. Ātamśakti knowledge and practice creates that strength of Self.
The Result
Tantrik Yogins have always been life embracing, and Atmasakti teaches you how to show up fully in your life and attain fulfillment by unleashing your inherent virtuous "personality display" grounded upon unlimited passion, compassion and love.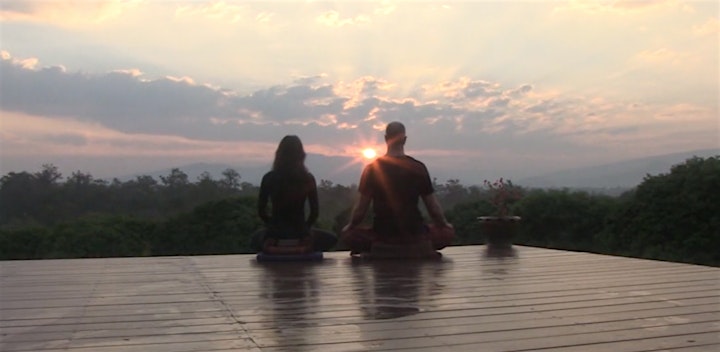 What is Trika Mahāsiddha Yoga?
The Way of the Mahāsiddhas
Trika Mahāsiddha Yoga is a system of spiritual cultivation that follows the "Way of the Mahāsiddhas."Mahāsiddhas were women and men trained in one of the four non-dual systems of meditation and body practices (yogas) with origins in Central Asia non-dual Tantra of Kashmir (NDT), Tibetan Bön, Tibetan Buddhism and Chinese Zheng Yi Daoism.
The Mahāsiddhas demonstrated their complete union with the greater universe by resolving their mental and physical individuality into their unlimited and uncreated original nature. These immensely compassionate masters left behind a technology that enables anyone with a pure heart and burning commitment to reveal their highest human potential.
The practices, oral teachings and oral explanations of texts from these four non-dual systems of meditation and body/energy practice form the Oral Practice Tradition (OPT). The OPT does not rely on sacred texts, but rather places major emphasis on mastering the practices, oral teachings and the integration of these two in normal life. The integrity of this system is maintained over the millennia through an unbroken succession of masters who have attained realization. The foundation and intermediate levels of Trika Mahāsiddha Yoga are the OPT's extracted synthesis of the meditations and yogas commonly found in the Krama, Kaula, Trika and Sri Vidya and other sects of Sakta Saiva Dharma. Trika Mahāsiddha Yoga's 12-Stage approach brings a student through the entire journey from ignorance to full enlightenment.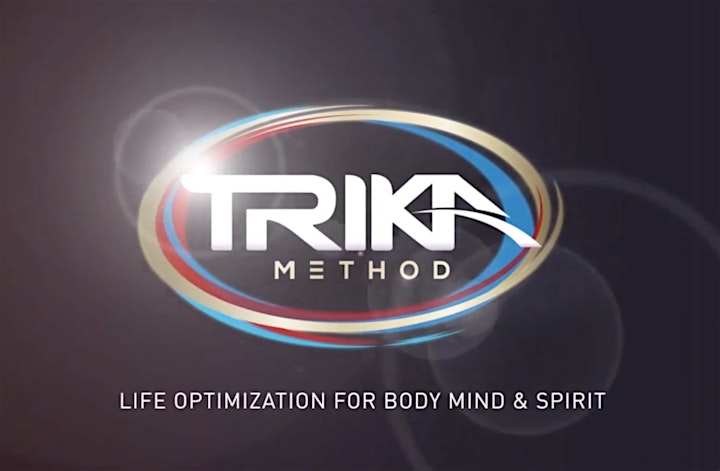 About Dharma Bodhi (Kol Martens)
Dharma Bodhi began hatha yoga practice at 7 years of age and a steady practice of meditation in his teens. At 18 he took his first formal initiation into Chan Buddhism but soon became more interested in Daoism and continued to train with New York area masters in meditation, qi gong and nei dan throughout his years in university.
In late 1987 after a year of intensive apprenticeship with Mahatma Sarasvati in a lineage of non-dual Śaivite Yoga he took initiation and entered into an 18-month unbroken solo practice retreat in the meditation methods of Tantrik Yoga. By the end of 1996 Dharma had completed 10 years of practice retreats and studies with his 2 Indian masters and the teachers they sent him to study with. He graduated as a lineage-holder Acarya in what was ostensibly non-dual Śaivite Tantrik Yoga and meditation, but his first Indian Acarya made it very clear that the real "heart" of what he was learning was the "Yoga" tradition. Dharma would later learn that by "Yoga" his teacher meant the Oral-Practice Tradition of the Mahāsiddhas which is the raw experience of the practices forming a direct path to realization.
His journey into the world of Tibetan Yoga and Meditation began at his Indian teacher's prompting. He urged Dharma to advance his meditation studies with qualified Tibetan yogis. Shortly thereafter Dharma began to attend Dzogchen meditation retreats held by Ayang Rinpoche, Penor Rinpoche, Namkhai Norbu and other lamas. Namkhai Norbu Rinpoche's openness and non-sectarian style of teaching would strongly influence Dharma's approach to the organization and pedagogy of Trika Mahāsiddha Yoga. During this period he also began intensive study of the biographies of the Mahāsiddhas of the traditions of Śaivism, Bön, Vajrayana, and Daoism in order to find their commonality of View and Practice.
It is common for a traditionally trained Ācārya to learn many branches of knowledge that support the central axis of Yoga and Meditation. To this end Dharma has also completed training in Indian astrology (jyotish), palmistry (hasta samudrika), sacred architecture & geometry (vastu) with Hart de Fouw and one of his senior students. He learned Ayurvedic medicine with Dr. Vasant Lad, and water offering rituals (puja) and fire ceremonies (yajña & homa) by apprenticing with master-priest Śrī Rami Śivan, Head of the Australian Council of Hindu Clergy.
Now settled in Costa Rica, Dharma Bodhi and his wife Sukhalaya, dedicate their time to personal practice, teaching small numbers of students in the teaching center in their home, occasionally teaching abroad and raising their two children.