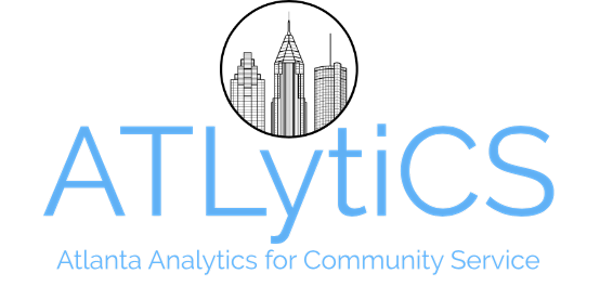 ATLytiCS Presents! Establishing Data Practices Rooted in Equity
A look into healthcare & data for vulnerable groups in Atlanta
About this event
Join us as Dr. Eboni Dotson, Managing Partner and Founder of Healthcare Strategic Consultants, LLC and a member of the Leadership Council for LATech4Good, shares how to engage communities currently under-represented and under-served by AI/ML to close the data and health equity divide. Dr. Dotson will share how LA Tech4Good is fostering social change by equipping data professionals with equitable and ethically responsible data practices.
--
About Dr. Dotson:
Dr. Eboni Dotson is the Managing Partner and founder of Healthcare Strategic Consultants, LLC, a healthcare management firm. Dr. Dotson is dedicated to transforming and innovating the delivery of healthcare services by offering principal solutions and driving results in organizational change and regulatory compliance with diverse healthcare practitioners and organizations.
Dr. Dotson finds equal fulfillment and enjoyment through volunteering in her community and is actively involved in the Junior League of Atlanta where she serves in Literacy Action, supporting adult learners in their pursuit of obtaining their GED. Also through Junior League, Dr. Dotson supports issue-based initiatives such as generational poverty, commercial sexual exploitation of children, and human trafficking. Finally, Dr. Dotson enthusiastically returns on the investments made in her by serving on the Board of Directors for Georgia Association for Healthcare Quality, the Leadership Council for LATech4Good, and the Alumni Board of Advisors for Clayton State University.