Description
Join us at this Atlassian meetup organized by iDalko, the Platinum Atlassian Solution Partner for Belgium, France, and Ukraine.
Interact with top-of-the-line Atlassian experts and add-on vendors in the New York area. And get the opportunity to network with likeminded Jira professionals and Atlassian enthusiasts.
Cross Company Issue Synchronization
by Francis Martens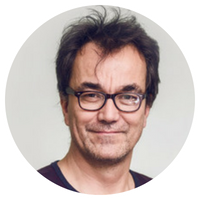 You are using Jira on a day to day basis to manage your operations. Things are neatly organized. But what happens when you have to work with your partners, customers or subcontractors? You need to revert to phone or email to exchange information, which often leads to missing messages and time wasting.
Francis Martens will present Issue Synchronization" as a way to deal with common collaboration problems when working with disconnected systems. We'll also discuss different approaches and potential pitfalls when venturing into synchronization and how Exalate can meet those challenges.
My Users Are Trying to Hack Me!?
by Boris Berenberg

This company provides a massive multiplayer online and game creation system platform, having a user base with lots of tech-savvy users who attempt to hack the system.
Learn how Boris defended their environment with multiple Jira instances.
Boris is a 14 year veteran of IT operations roles. He spent four years working at Atlassian where he helped solve challenges for the largest installations in the world. During this time, he also authored a significant portion of Atlassian's public technical knowledge base and support tools. Boris is the co-author of Atlassian's Jira Administration Certification and has completed 11 certifications himself. Since leaving Atlassian, he has helped companies like Uber and Spotify scale their utilization of Atlassian tools and improve business processes.