Description
Have your Atlassian applications become mission-critical? Do you need to scale the applications to a wider group in your organization? Designed to meet the needs of rapid growth, Atlassian Data Center unleashes the power of high availability, instant scalability, disaster recovery and performance at scale.
Forty8Fifty Labs invites you to an information-packed Atlassian Data Center summit. This event is designed to help you begin your Atlassian Data Center journey on the right foot. You'll hear about the benefits of Data Center software and have the opportunity to collaborate with industry experts to share real-world deployment experiences and best practices.
Who Attends?
This summit is ideal for anyone looking to consolidate multiple distributed instances of server or cloud-based Atlassian tools into one highly available and highly scalable Atlassian enterprise platform. Attendees include:
Agile development teams who are considering additional Atlassian tools

Fast growing, current Atlassian users who need next-level, enterprise performance

Those who seek advanced highly available mission-critical Atlassian environments

Anyone who might be considering a move to Atlassian Data Center
Additionally, our speakers will discuss AWS Quick Start and the managed/hosted options for Data Center deployments.
What Will I Learn?
The experts at Forty8Fifty Labs have a wealth of field-proven experience deploying enterprise-level Atlassian solutions. We'll share that firsthand knowledge which includes real-world Atlassian Data Center implementations. Our speakers will discuss project scope scenarios, questions to ask yourself about your own objectives and our recommendations for next steps. You will walk away with a clear understanding of the capabilities of the Atlassian Data Center solution so you can determine how it can help you reach your business goals. The discussion will include:
The benefits of Atlassian Data Center such as high availability, disaster recovery and increased performance at scale

How to determine if Atlassian Data Center is right for your business

Important considerations when planning your shift to Atlassian Data Center

Supported products, plug-ins and deployment considerations

How a transformed data center will support your business needs today and tomorrow
Interactive Q&A and Networking
The session will be broken down into two parts, with an interactive Q&A at the end of each.
Part I: Atlassian Data Center Overview
You'll hear the experts at Forty8Fifty Labs compare and contrast the solutions on the market, and why our customers have chosen Atlassian Data Center. Our speakers will provide an overview of the current Atlassian suite of solutions - JIRA, Bitbucket, Confluence and JIRA Service Desk and how Data Center brings the full capabilities of each into a single, robust, enterprise-level solution.
Part II: Real-world Use Cases
Our speakers will present real-world customer deployments based on implementations in manufacturing, automotive and digital marketing environments.
If you are considering a move into the next generation of Atlassian Solutions, join us for this information-packed, half-day event!
Register today.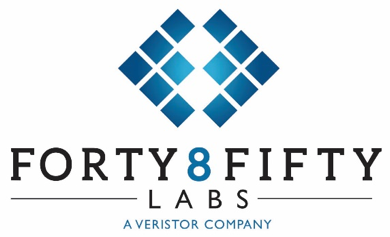 Organizer of Atlassian Data Center - Powering your mission critical applications