Description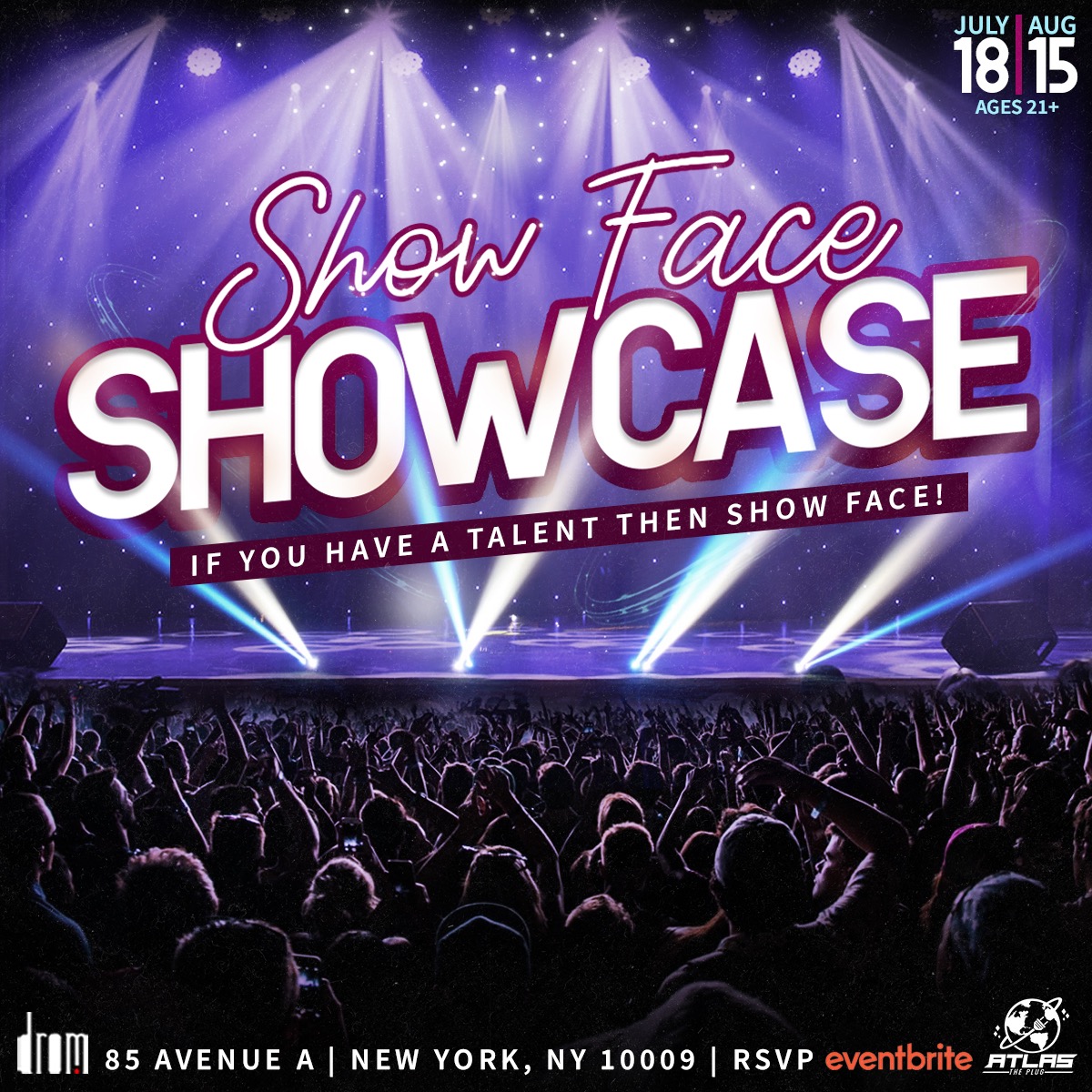 Atlas the Plug Presents "ShowFace Showcase" at DROM for two dates July 18th and August 15th!
Get your tickets and book your performance slot before it is too late!

BlapChat Co-Host and Content Curator Atlas the Plug is back again to give a platform for you as an artist to share your talents live in front of an audience and industry professionals that are hungry to find the next big thing!
If you have a talent, then ShowFace and book a time slot below!

Must be 21+ to enter and perform.
Participants MUST purchase a performance slot
Once you purchase a slot ALL sales are final. No refunds.
Bring music on a USB or device to plug up via AUX (have a backup in case.) Upon arrive Check in the DJ with your Flash Drive ASAP. This will lock in your performance time slot. Slots are first come first serve.

Bring your own instrument(s) and cable(s) if needed.
PERFORMACE SLOTS FOR JULY SHOW ARE NOW FULL, BOOK YOUR SLOT FOR THE AUGUST SHOWCASE!

FAQs
Q: How will the order be chosen on Showcase night?
A: Time slots will be selected on a first come first serve basis so don't be late!
Q: Is this Showcase only for Singers and Rappers?
A: No, all acts are welcome including Musicians and Music Producers.
Q: I am not 21 yet, can I still perform?
A: No, the venue is 21+. All Guests and performers must be over 21.
Q: Do I get any guest passes as a performer?
A: You receive admission for 1 with each performace spot purchased. Any additional members, performers, even family members must buy an General Admission ticket to the event.