Atlas Corps Global Launch - Organization Recruitment

Tuesday, April 2, 2013 from 9:30 AM to 11:00 AM (EDT)
Event Details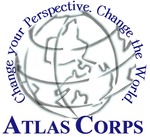 Atlas Corps Global Launch Event!
Host Organization Recruitment for September 2013

Tuesday, April  2, 2013
9:30 AM - 11:00 AM EDT
Join us in Washington, DC, or from anywhere in the United States!

What do 155 experienced professionals, 49 countries, CARE USA, Miriam's Kitchen, Population Action International, and Points of Light have in common? 
They are part of the Atlas Corps network. Find out how your organization can benefit from this unique capacity building opportunity on Tuesday, April 2, during the Atlas Corps Global Launch Event. Learn about our global fellowship and our special initiatives in Japan, Pakistan, South Sudan, and Sudan.

Join us in Washington, DC, for breakfast or from anywhere via conference call!

Info and RSVP at bit.ly/AtlasCorpsGlobalLaunch2013
In Washington, DC:

Join us for breakfast at 1825 K Street NW 2nd Floor

From Anywhere: Join the conversation by calling 218.844.3366 code (ATLAS or 28527)
Become an Atlas Corps Host Organization! 
A little about Atlas Corps...Atlas Corps seeks organizations to host nonprofit leaders from overseas in a 12 to 18 month fellowship. All Fellows have 2 to 10 years of experience, bachelors or graduate degrees, and are fluent in English. Host Organizations provide a cost share that supports 70% of the overall Fellowship expenses. Atlas Corps handles all logistics including travel, J-1 visa, health care, living stipend, and orientation. Atlas Corps generally partners with nonprofit organizations, though this opportunity is also open to socially-responsible corporations and government agencies. Atlas Corps Fellows serve at organizations such as Ashoka, CentroNia, Habitat for Humanity, National Audubon Society, Points of Light Institute, Public Health Institute, U.S. Fund for UNICEF, and UN Foundation. Since 2006, we have engaged 155 Fellows from 49 countries!
Questions? Contact Dave Moss, Partnerships Manager
202.263.4568, partners@atlascorps.org
Event will Feature the Following Atlas Corps Fellows...

Dipanwita Das (India, Class 11, Host: Atlas Corps) brings three years of experience in the nonprofit sector and has worked as an editor, a journalist, a public relations strategist, and a social entrepreneur. She has an undergraduate degree in History from St. Stephen's College and a postgraduate degree in Globalization and Development from the Institute of Development Studies at the University of Sussex. While working as an Account Manager with 20:20MSL (a Publicis Groupe company), she designed the Google+ nonprofit outreach strategy in India and set up the non-profit service line for the organization. Dipanwita also founded an online art enterprise called The Outline that works towards democratizing the sale and appreciation of art in India while working with 20:20MSL. Previously, she co-founded and led strategy at What's Up Bharat, which is a social enterprise that engages youth with social issues through innovative methods across both online and offline platforms. She has handled media relations and program design for Whypoll, which is a nonprofit working towards better governance and women's safety. Deeply interested in the use of technology for effecting positive change, Dipanwita has worked with the prevention of child abuse, LGBT rights, and education for the underprivileged as well as art for development. She enjoys focusing on women's and minority rights and studying the unorganized labor sector in India.
Khawater Makki (Sudan, Class 12, Host: Atlas Corps) has ten years of experience in the nonprofit sector, and earned a Bachelor's degree in English Language and Literature from Omdurman Ahlia University. Currently, she is concluding her Master's program in Peace and Conflict Studies from European Peace University in Austria. While she was working as a Nutrition Manager with Samaritan's Purse International, she helped develop the nutrition program in East Sudan, and she expanded the program as well to cover new locations. She also built the capacity for the local nutrition workers to take over their program in their different locations. Khawater has worked with UNICEF, WFP, and Oxfam GB in programs related to health and nutrition, food security, and peace building. Through these various professional experiences, Khawater developed and improved her personal knowledge and developed strong management skills, analytical insight, monitoring and evaluation skills, as well as cultural sensitivity. Khawater enjoy working on topics related to peace and conflict resolution, human development, and vulnerable populations assistance.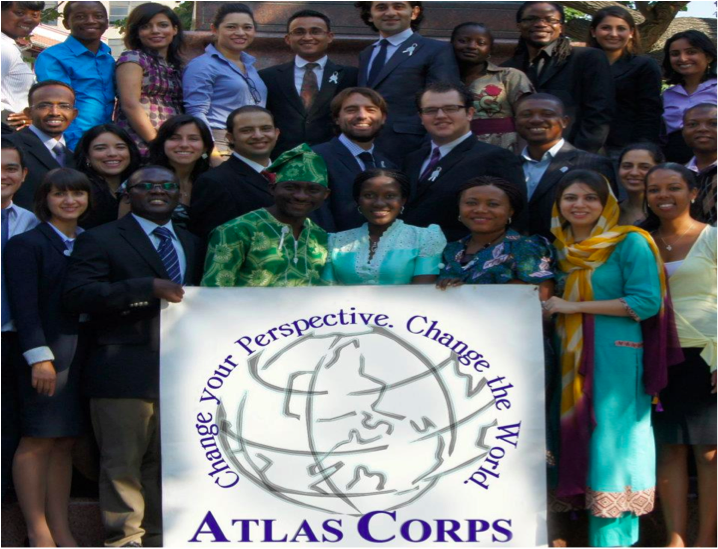 Attendee List
Sort by:

Date

|

First Name
When & Where
1825 K Street NW 2nd Floor
Conf Call: 218.844.3366 (code: ATLAS)
Washington, 20006


Tuesday, April 2, 2013 from 9:30 AM to 11:00 AM (EDT)
Add to my calendar