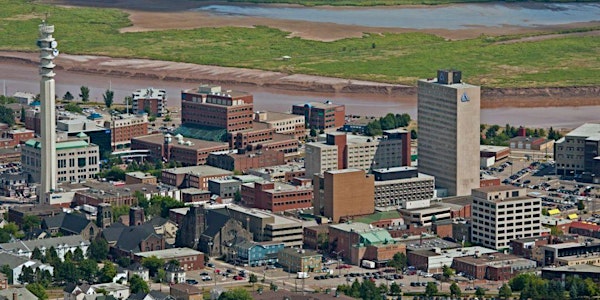 Atlantic Canada IFI Business Opportunities Seminar (BOS) - Moncton, N.B.
Atlantic Canada Business Opportunities Seminar (BOS) with the International Financial Institutions (IFIs) - WB, IDB, and ADB
By Government of Canada, Trade Commissioner Service | Gouvernement du Canada, le Service des délégués commerciaux
Date and time
Wednesday, February 26, 2020 · 8:30am - 3:30pm AST
Location
Delta Hotels by Marriott Beauséjour 750 Main St Moncton, NB E1C 1E6 Canada
About this event
The World Bank Group, the Inter American Development Bank and the Asian Development Bank are international financial institutions (IFIs) that provide over $100 billion in financial assistance to 100+ developing countries. This results in hundreds of projects approved annually and over $75 billion in potential business opportunities in emerging markets. The Atlantic Canada IFI Business Opportunities Seminars (BOS) events can help you understand how to tap into the hundreds of projects being approved each year and learn how to navigate the complex IFI landscape.
The BOS events are aimed at companies, institutions and individual consultants interested in working on projects funded by the IFIs. Participants will learn about upcoming business opportunities, hear from successful companies, and get information needed in order to improve their competitiveness. There will also be an opportunity to network with officials representing the various IFIs, as well as federal and provincial trade officers. The event is free, but registration is required. The BOS will include the following guest speakers from the WB, IDB and ADB:
Adriana Salazar is a Procurement Specialist at the Operations Financial Management and Procurement Services Office at the Inter-American Development Bank. She has 14 years of experience in the analysis, design and implementation of public policy with expertise on public investment, project economic appraisal, energy infrastructure, social policy, and public procurement.
Nancy Bikondo-Omosa is a Senior Procurement Specialist in the World Bank's Operations Policy & Country Services unit. She has over 16 years' procurement experience in World Bank procurement policies and procedures. She was part of the team that worked on the recent World Bank procurement policy reforms. The reforms enabled the World Bank to modernization its procurement policies and procedures by making them more strategic and fit for purpose.
Bart W. Édes is the Representative of the North American Office for the Asian Development Bank (ADB) since October 2017. In this capacity, he mobilizes financing for ADB's developing member countries; shares development knowledge and experience; establishes and deepens partnerships with public, private and non-profit organizations in North America; and raises public awareness of ADB in Canada and the United States.
Le Groupe de la Banque mondiale, la Banque interaméricaine de développement et la Banque asiatique de développement sont des institutions financières internationales (IFI) qui fournissent plus de 100 milliards de dollars d'aide financière à plus de 100 pays en développement. Cela se traduit par des centaines de projets approuvés chaque année et par plus de 75 milliards de dollars d'éventuelles occasions commerciales dans les marchés émergents. Les événements des Séminaires d'occasions d'affaires (SOA) IFI de l'Atlantique peuvent vous aider à comprendre comment tirer profit des centaines de projets qui sont approuvés chaque année. Vous pouvez également y apprendre à vous retrouver dans le paysage complexe des IFI.
Les événements des SOA s'adressent aux entreprises, aux institutions et aux consultants individuels qui souhaitent travailler à des projets financés par les IFI. Les participants vont découvrir les prochaines occasions commerciales, entendre parler d'entreprises prospères et obtenir les informations nécessaires pour améliorer leur compétitivité. Ils auront également l'occasion de faire du réseautage avec des fonctionnaires qui représentent les différentes IFI, ainsi qu'avec des délégués commerciaux des échelons fédéral et provincial. L'événement est gratuit, mais l'inscription est obligatoire. Le SOA comprendra des orateurs invités de la BM, de la BID et de la BAD. Ce sont les suivants :
Adriana Salazar est spécialiste de la passation de marchés au Bureau de gestion financière des opérations et des services de passation de marchés de la Banque interaméricaine de développement. Elle a 14 ans d'expérience en analyse, conception et mise en œuvre de politiques publiques, avec compétences particulières en investissements publics, évaluation économique de projets, infrastructures énergétiques, politique sociale et marchés publics.
Nancy Bikondo-Omosa est spécialiste principale de la passation de marchés au sein de l'unité Politique opérationnelle et Services aux pays de la Banque mondiale. Elle a plus de 16 ans d'expérience en passation de marchés dans le cadre des politiques et procédures de la Banque mondiale dans ce domaine. Elle a fait partie de l'équipe de la Banque mondiale qui a travaillé sur les récentes réformes de sa politique de passation de marchés. Ces réformes ont permis à la Banque mondiale de moderniser ses politiques et procédures de passation de marchés en les rendant plus stratégiques et mieux adaptées à leurs objectifs.
Bart W. Édes est le représentant du Bureau d'Amérique du Nord de la Banque asiatique de développement (BAD) depuis octobre 2017. À ce titre, il mobilise du financement pour les pays membres en développement de la BAD, partage ses connaissances et son expérience en matière de développement, établit et approfondit des partenariats avec des organismes publics, privés et à but non lucratif en Amérique du Nord, et fait connaître la BAD au public du Canada et des États-Unis.