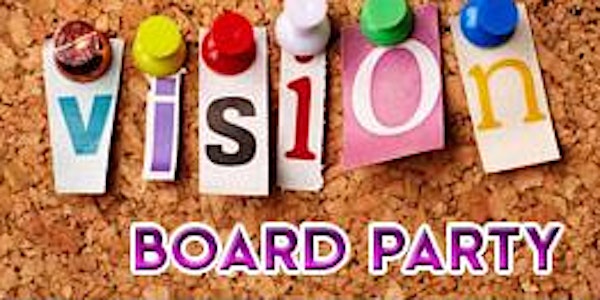 Atlanta Work at Home Moms/Stay at Home Moms Vision Board Party
Location
First Alliance Church - FELLOWSHIP HALL
2512 North Druid Hills Road Northeast
Atlanta, GA 30329
United States
Description
Atlanta's work at home & stay at home moms are invited to a vision board party hosted by Emmy award-winning TV Mom, Joyce Brewer. Joyce is an author and mom who's been featured on CNN, Headline News, Good Day Atlanta, and Huffington Post LIVE!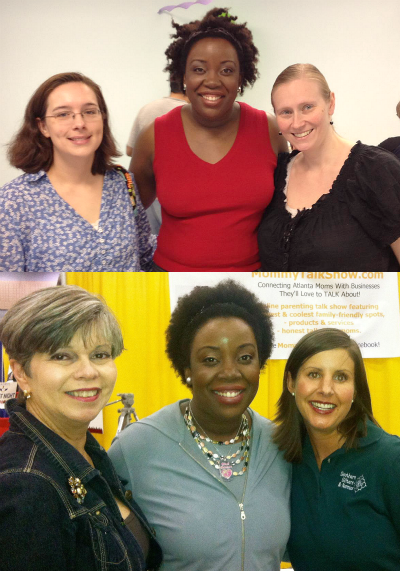 If you've made the decision to stay at home or work from home, you've probably encountered some pushback from family or friends, like...
"What will you do ALL DAY?"
"When will you go back to work?"
"I wish I could sit at home all day!"
"How lucky!"
"Won't you get BORED?"

"Aren't you wasting your degree(s)?
Here is a sample vision board with images & inspiration.
Come create your own at the Atlanta event!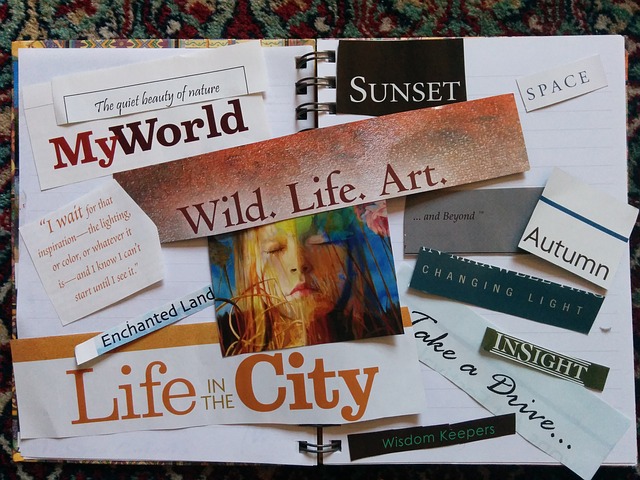 You are not alone.
Pew Research shows MORE MOMS
are staying at home.
As of 2014, "29 percent of mothers don't work outside the home,

which is up from 23 percent in 1999."
Listen to a live Q&A with our Mommy Expert Panel: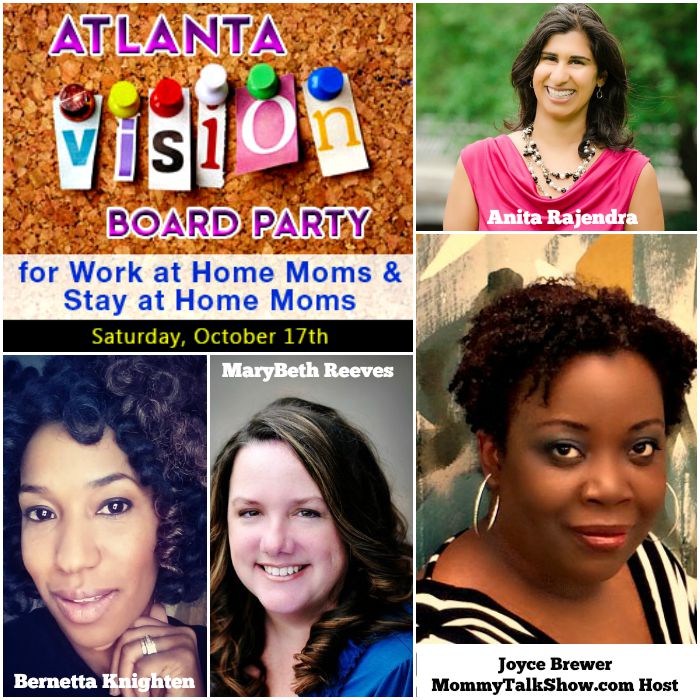 Let's create a vision for your
PERSONAL AND PROFESSION DREAMS
at the
Atlanta Work at Home Moms/
Stay at Home Moms Vision Board Party
Saturday, October 17th
4-7 p.m.
First Alliance Church - Fellowship Hall
2512 North Druid Hills Road Northeast
Atlanta, GA 30329
$20 per mom + see the group discount for four (4) moms
Included: Supplies to create your vision board, light bites & alcohol-free"mocktails"
Bonus: Watch a live panel discussion with mommy experts & taping of MommyTalkShow.com
FAQs
Can I pay in person? No, we are only doing online registrations and expect this event to SELL OUT. Ticket sales end Sunday, October 11th.
Are children allowed to attend the event? No children are allowed and this includes newborns who sit/sleep in carriers. We want moms to thoroughly enjoy this time focusing on their dreams.
Do I need to bring my own supplies? No. Magazines, scissors, glue etc. will all be provided for you.
Is this a church event?: No, this is a private event hosted inside the church fellowship hall.
How do I get to First Alliance Church: Take I-85 to exit 89 for N Druid Hills South. Travel approximately 1 mile (pass the Target store on your left) until you see a sign for First Alliance Church. Make a left into the parking lot. Enter on the ground floor to reach the fellowship hall.
Ticket sales end Sunday, October 11th.