Description
Come Out and Get Your Questions Answered
Limited Seating!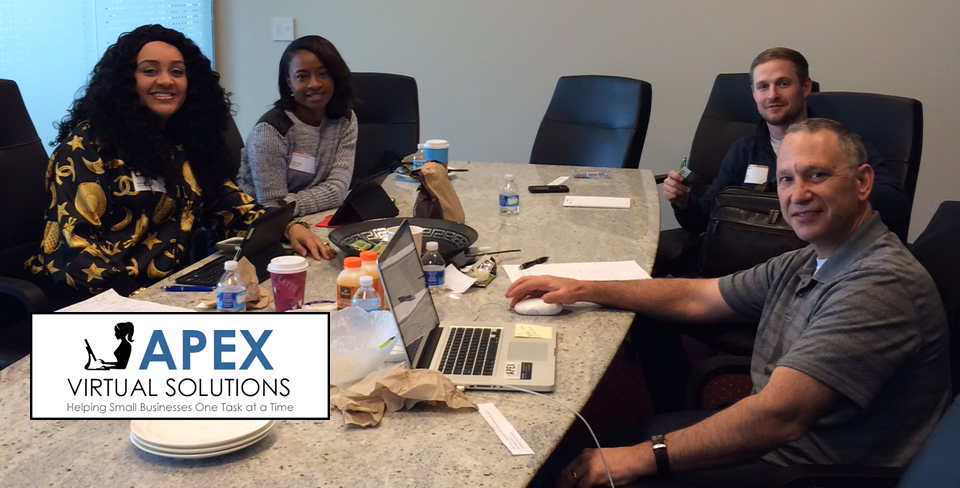 Learn WordPress with our hands-on, expert instructor-led training course.
Our WordPress classes are task-based and focus on real-world scenarios and challenges individuals face in their day to day dealings with the platform.
Our experts have been designing and creating websites using the WordPress platform since 2005.
We would love to have you in our next workshop.
Come out and have fun while learning!
What to Bring:
Laptop - the class is very hands-on
Business Cards - workshops are always a great place to network
Pen/Pad - for taking notes
Who is this bootcamp for?
Individuals or businesses using WordPress for their blog
Individuals or businesses using WordPress for their website
Individuals or businesses considering using WordPress
What does the price include?
Finger foods and snacks
10% off future workshops conducted by Apex Virtual Solutions
What You'll Learn
WordPress.com vs. Wordpress.org
How to easily install WordPress in 5 minutes or less
Exploring the Dashboard or Admin Area
Adding and updating pages
Adding and updating posts
Changing Permalinks
How to update and maintain your blog or website
Selecting the right WordPress theme
Top 10 WordPress plugins
User roles
Maintenance and Security
Q & A
During this portion of the course, attendants get to ask questions that are specific to the WordPress platform and plugins.
Closing
Learn about additional courses offered by Apex Virtual Solutions
Find out how to get access to our free online WordPress resources. Our online resources include video tutorials, training pdfs and image references.
All attendants will need to bring a laptop computer. Internet access will be provided by Apex Virtual Solutions.
Basic internet knowledge is required to get the best experience from the training.
Refund/Cancellation Policy
If Apex Virtual Solutions cancels class, students will be issued a full refund. If a registrant cancels at least 15 days prior to the class, a full refund is issued. If a registrant cancels registration, at least 10 days prior to class, instructor will issue a refund less $50 administrative fee or 15%, whichever is greater. No refunds will be issued if registrant cancels 9 days or less from the class date; student will be issued a credit (less $50 administrative fee or 15%) or be enrolled for an upcoming class. WE WILL NOT OFFER REFUNDS ON THE DAY OF OR AFTER THE EVENT HAS TAKEN PLACE.

Testimonials
I liked how intimate the class was, it removed any hesitation, making it easy to ask questions. I feel like it was a great value for the money. The workshop has given me the confidence I need to try updating our company website instead of just wandering around aimlessly. I highly recommend this workshop, it wasn't too long and the staff was awesome! – Liz Thomas of ETS Solutions
The WordPress workshop I attended was very organized and the staff was extremely friendly. I liked that it was small and intimate, and we were able to personalize questions. I definitely feel that it was worth the investment. I give this class and A+ rating and would recommend it to a friend or colleague. – Arielle Ross of Global Health Action
Overall, I give the workshop a 5-star rating. It was very informative and I really enjoyed the laid back feel of the training. I think the approach was very unique and well worth the money. The training was organized, the staff was friendly and I would definitely recommend this workshop to my friends and colleagues. – Jennifer Ross of Cox Media Group