ATLANTA - The Punany Poets' Secret of the Pearl - For Lesbians & Women Who Love Women

Saturday, January 14, 2017 from 10:00 PM to 11:30 PM (EST)
Event Details
SECRET OF THE PEARL:
"Oh yes, you want to be part of this brand new Punany creation… a high energy situation where your own sexuality is bound to get the best of you. Join Jessica Holter's Punany Poets and uncover the Secret of the Pearl in this live romantic comedy show for lesbians and women who love women. Let your inhibitions slip away on this perfect date night planned and prepared with true understanding. Let us take you to new romantic heights, while keeping your heart light and your mind completely open. Come with us in sexy role play and laughter as we engage you in public displays of affection and poetically banter about the the crazy things that women do and the measures we will go through, for the perfect pussy. You can be our pillow princess while we serve you from this steamy cauldron of passion, rhythm and rhyme, where even studs spread open for a lipstick lesbian kiss. From platinum players to sex kittens, stems, studs, baby dykes, daddies and doms, The Punany Poets are declaring war on lesbian bed death with this addictive poetry and dance potion, guaranteed to send you home for an encore of your own! With mature language, artistic nudity and candid sexual discussions and demonstrations that require safe words, this show is definitely for adult women only. Couples, singles and groups are welcome. As seen on HBO, BET & Playboy TV… Only better, because you can play along.
The Punany Poets are on the hunt for hot lesbians and women who love women to come out to play with us in our new romantic comedy show "Secret of the Pearl." This show is for adult women only.
Celebrate the book release of Jessica Holter's Punany the Hip Hop Psalms IV: Secret of the Pearl, with a live show ripped from her erotic pages. This sensual cast of sexy femmes, stems & studs will make you laugh and swoon, blush and touch one another in private places, publicly. Join us in romantic spaces all year long as we slide across the nation from the Southeast to the Left Coast for this interactive, romantic dose of #realitytheater, created with female lovers in mind.
The Punany Poets are honored to have some of the baddest voices of the LGBT, spoken word and dance communities taking part in this production. The 2017-18 cast welcomes dancer Mixxboy & contortionist Lady Syren, Poet/Activist Telesa Hines, Model/Poet Nova the Nymph (Novacane) and soulful siren Karis Lovechild. Dripping with sensuality, packed with comedic flair, this show was created as foreplay for your perfect date night, with an encore performance at home!
Jessica Holter presents The Atlanta opening January 14th. Secret of the Pearl is Available for your Pride events.
This events is for adults only. You must be at least 21 to attend. Dressy attire preferred. This event may be filmed, taped, or otherwise recorded for marketing and broadcast purposes. (In the near future we are pitching a show to a television network, and are actively creating content. Right now footage is used for marketing purposes and appears on our Youtube channel www.punanytv.com. We invite you to subscribe now.)
By purchasing this admission ticket and by your presence at the event, you consent to be photographed, filmed and/or otherwise recorded. Your entry constitutes your consent to such photography, filming and/or recording and to any use, in any and all media throughout the universe in perpetuity, of your appearance, voice and name for any purpose whatsoever in connection with the production presently entitled: HIP INC presents The Punany Poets Secret of the Pearl.
We are so excited about this production. We have fresh new voices and our project has been blessed with great energy and an orgasmic light. Certainly the procurement of Sexologist Nikki Morgan has made a profound impact on us... on Founder, Jessica Holter in particular. If you are interested in joining our merry little band of sexual revolutionaries, poets, dancers and sensual magicians, please consider becoming a member of our social club. Visit www.hipinc.org.
Visit The Punany Poets online at www.PunanyLove.com for free downloads of Music, Poetry and Video, and to find out more about our community service, dedication to HIV AIDS, sexual health and academic contributions.
Ticket Sales are final. Refunds will only be given in the event of a show cancellation, when the new show is not rescheduled within 45 days of the orginally scheduled show. Email us at thepunanypoets@gmail.com if you have any questions. Stay in contact with us by texting or calling 404-913-4094.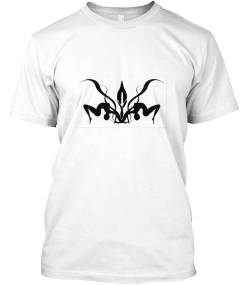 The Punany Poets' Flower Power Logo T
$21.99
We partnered with Teespring to create some awesome merchandise for this event. Show your support and look good wearing it. Check it out!
When & Where

The Phillip Rush Center
1530 DeKalb Avenue Northeast
#a
Atlanta, GA 30307


Saturday, January 14, 2017 from 10:00 PM to 11:30 PM (EST)
Add to my calendar
Organizer
Jessica Holter Author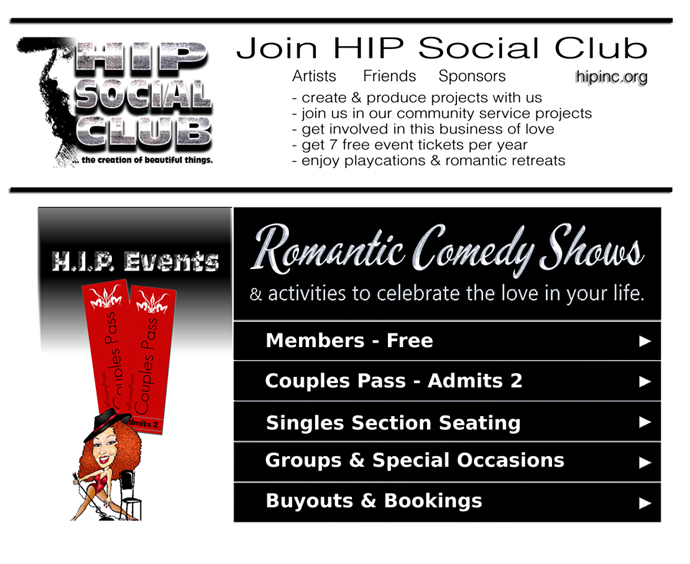 ATLANTA - The Punany Poets' Secret of the Pearl - For Lesbians & Women Who Love Women