Actions and Detail Panel
ATLANTA - The Punany Poets present Tiara Kristine Harris
Sat, April 29, 2017, 5:00 PM – 8:00 PM EDT
Description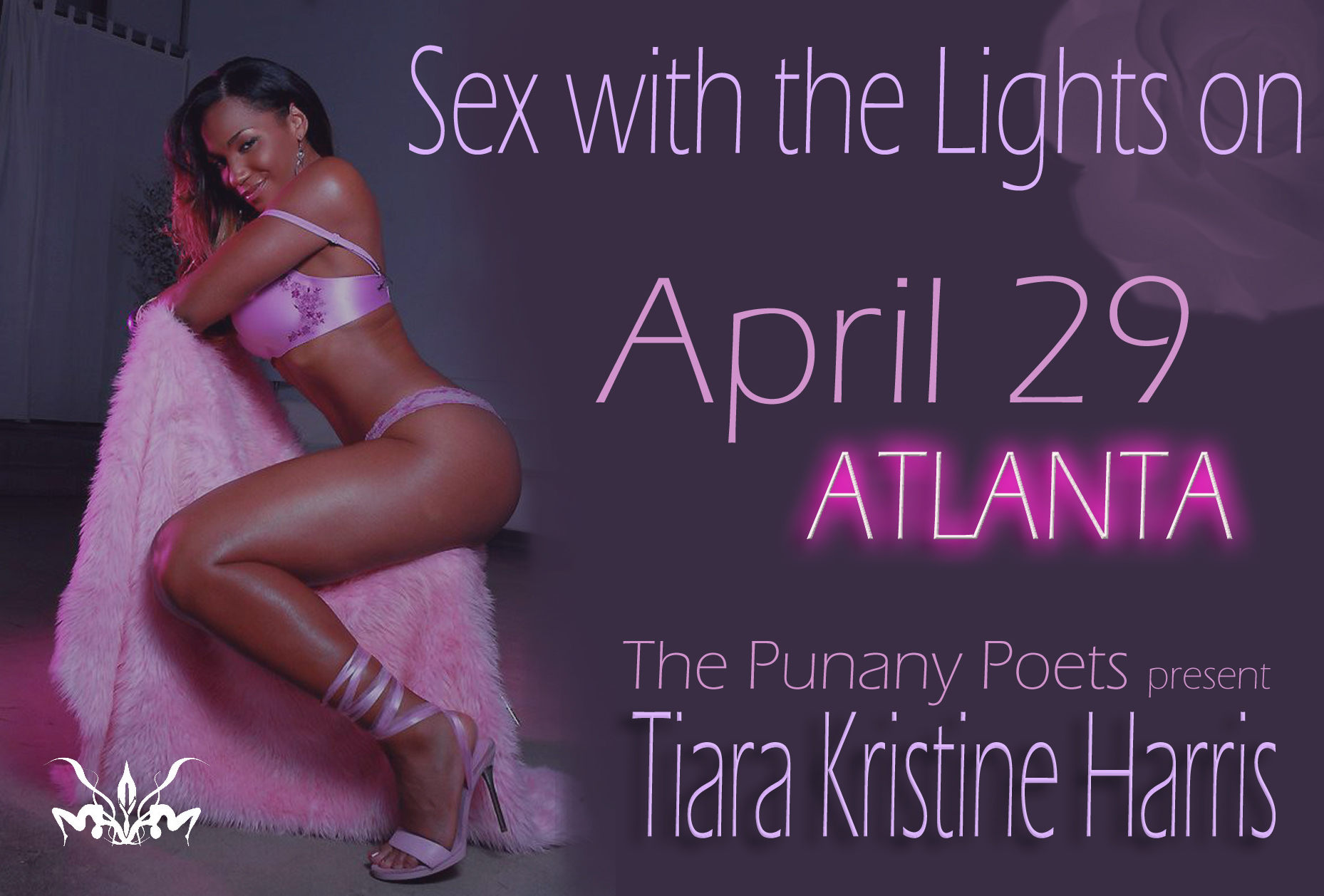 The Punany Poets Proudly presents this important contribution to the intimate needs of men. You will be pleased and delighted by the open nature and confidence Tiara Kristine Harris and her cast of Punany Players exudes while guiding you through this patient and sensual live lesson in desire and satisfaction.
Women and Men are bothe welcome to this downtown mixer withlive performance and intimate conversations about what pushes men's buttons. "Sex by invitation" is what writer Jessica Holter calls Tiara Kristine Harris' artistic contribution to The Punany Poets' Sex Education Theater program. With the world famous web model & fitness instructor on #TeamPunany, we are proud to introduce our new show in Atlanta!
We have invited a cast of sexperts and exotic dancers to take our intimate audience of men, women & couples to new heights in sexual performance with this titillating tell all production ... fit for a king.
Let us serve you. Your happiness is our honor.