Atlanta Technical College CE Certified Vehicle Escort Class

Friday, February 23, 2018 at 8:00 AM (EST)
Event Details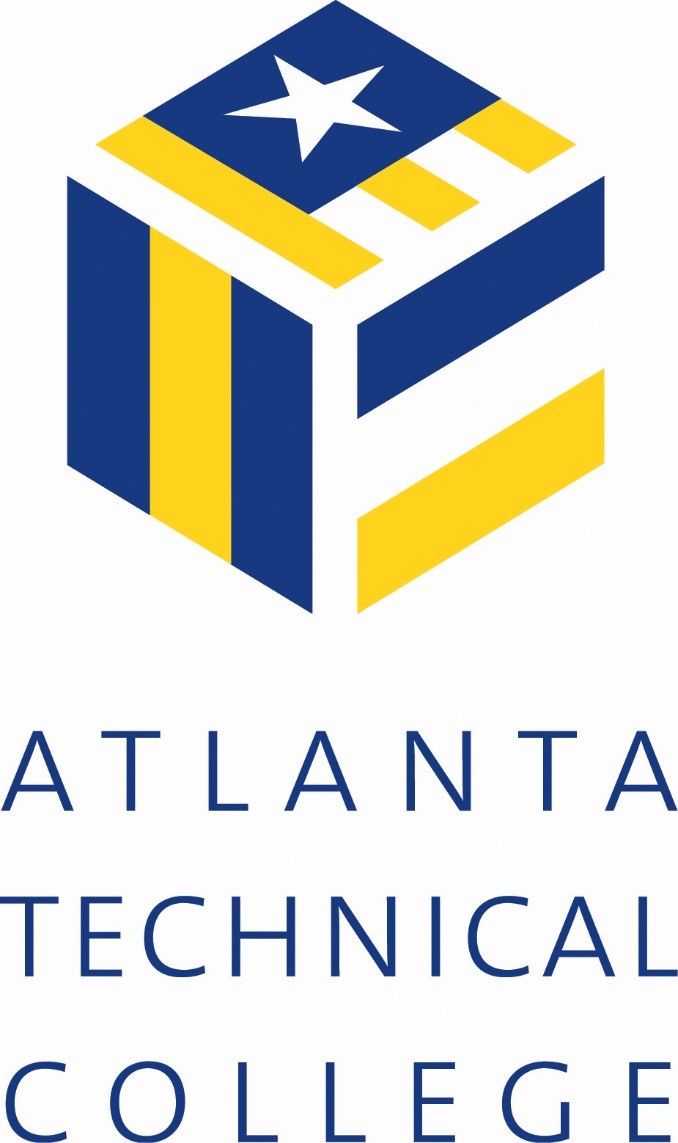 The Office of Continuing Education Presents
CERTIFIED ESCORT VEHICLE
 FACILITATED BY
CATHY BAILEY
 Session: 8 hours 
Time: 8am-5pm
Location: Bldg. D, Room D2016
General Requirements
The Georgia Department of Transportation (GDOT) administers a program to certify Oversize-Overweight load escort vehicle drivers as required by House Bill 1174, effective July 1, 2010. The program includes instruction in safe and effective escort skills, examination that documents course comprehension, and a system of recognizing drivers certified by this or another state.
 General requirements are that an escort driver must be: ENERAL RUIREMENTS
1. Certified by another state's approved program, or
2. A Georgia law enforcement officer, or
3. A person who meets one of the following requirements:
4. Is at least 21 years of age, or
5. Is at least 18 years of age with a Class A commercial driver's license, or
6. Is at least 18 years of age, has been employed as an escort driver for at least one year, and is sponsored by his/her employer for entry into the certification program and completes all certification requirements prior to July 1, 2011; and
7. Possesses a valid driver's license without restrictions other than for use of corrective lens and has a driving history without conviction of driving while impaired or reckless driving in the previous 12 months.  Certified pilot/escort drivers must have a valid driver's license from the state or jurisdiction where the driver is a resident; and
8. Possesses documentation of completion of a defensive driving course approved by the National Safety Council or an equivalent course.
9. Has successfully completed eight classroom hours of a GDOT oversize-overweight escort vehicle operator course with certification exam score of at least 80 percent (80%) correct and has received consequent certification by the Department.
 You must visit GDOT website after this training to complete your certification process.
Visit http://www.dot.state.ga.us/doingbusiness/permits/oversize/Pages/default.aspx to access the vehicle operator permit application. Please read all instructions carefully to ensure you receive full certification.AM  BASICS
 What the Certification Training and Testing Program will entail:
PROGRAM  BASICS
The workshop will consist of four main parts:
1. Escort Driver Requirements
2. Skills Training      
3. Defensive Driving  (Theory only)
4. Testing
A minimum score of 80 percent (80%) on the test given at the end of the
workshop will be required.
After July 1, 2011, all drivers operating escort vehicles must be certified.

IMPORTANT NOTICE!
Please arrive at least 30 MINUTES PRIOR to your scheduled class! You must bring VALID state-issued identification!  Please print a copy of your confirmation/receipt and bring with you!
*NOTE:  Refunds are only issued due to campus closure (ie. inclement weather/emergency) or insufficient enrollment. Each course is carefully monitored to ensure sufficient enrollment.  Students will be notified at least 48 hours prior to the start of class should cancellation be necessary. Please check your emails frequently for important updates and communication from our office!
 FAQs
Are there ID requirements or an age limit to test?
You must have  valid, state-issued picture identification for admission to class. All students must be at least 18 years or older.
What are my transport/parking options?
If you are traveling via public transportation, take the Marta rail to West End train station (located on north/south rail line).  From there, the 95 bus route will bring you to the front entrance of Atlanta Technical College.  To obtain a copy of the bus schedule or further information, please visit http://mycommute.itsmarta.com/
Parking is available directly across from the Ferguson Complex (Bldg D). Please park  in the spaces closest to the Childcare (Bldg E) and New Connections (Bldg F) (see map below).   To avoid citation, please request a visitor's parking decal from the instructor to place in the driver side windshield of your vehicle.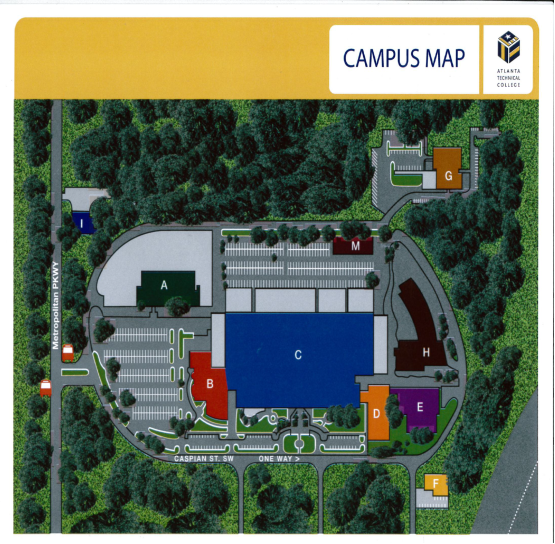 What should I bring to class?
Who can I contact with any questions or concerns?
The Continuing Education Department can be reached in person  at  Atlanta Technical College, 1560 Metropolitan Pkwy, SW Atlanta, GA 30310 (Room D1102).  We may also be reached by phone at (404) 225-4487 or email ce@atlantatech.edu
Do I have to bring my printed receipt to class?
Yes, your receipt shows proof of scheduled class date and payment.  Please make sure to PRINT your receipt and bring it to class.
When & Where

Atlanta Technical College, Continuing Education Department
1560 Metropolitan Pkwy SW
Bldg D, Room D1102
Atlanta, GA 30310


Friday, February 23, 2018 at 8:00 AM (EST)
Add to my calendar