ATLANTA ROBBIN' SEASON: A Drive-In Fundraiser for LA Black-Owned Businesses
A fundraising benefit in support of Eso Won Books, Hot & Cool Cafe, and The Underground Museum. $50.00 per car.
About this event
The USC School of Cinematic Arts,
 The Black Neighborhood, and FX Networks Present a Benefit Screening of 4 selected episodes from ATLANTA: ROBBIN' SEASON.
Screenings will include:

S2 Episode 3 ("Money Bag Shawty")

S2 Episode 5 ("Barbershop")

S2 Episode 6 ("Teddy Perkins")

S2 Episode 8 ("Woods")


Followed by a pre-recorded Q&A with
 Executive Producer/Director/SCA Alum HIRO MURAI and Executive Producer/Writer STEFANI ROBINSON

, Co-Moderated by SCA MFA Candidates
 Maria Warith-Wade and Taylor Yarber-Smith.
All proceeds will be split evenly between Los Angeles Black-Owned Business Eso Won Books, Hot & Cool Cafe, and The Underground Museum.
About Atlanta: Robbin' Season
Two cousins work through the Atlanta music scene in order to better their lives and the lives of their families. Donald Glover serves as Executive Producer, along with Paul Simms, Dianne McGunigle and Stephen Glover. Atlanta is produced by FX Productions.
About the Episodes
Episode 3 – "Money Bag Shawty" – Earn is out here making that money. Too bad he still look broke as hell. This whole city runs on stunting, you feel me? Written by Stephen Glover; Directed by Hiro Murai.
Episode 5 – "Barbershop" – You know how you need a fresh cut but your barber is always on some wack stuff? He's lucky I only trust him. Written by Stefani Robinson; Directed by Donald Glover.
Episode 6 – "Teddy Perkins"– Darius is trippin in this one. Y'all know I woulda been left. Written by Donald Glover; Directed by Hiro Murai.
Episode 8 – "Woods"– Why Paper Boi always got an attitude? He rich, right? That's why I can't feel bad for these celebrities. Written by Stefani Robinson; Directed by Hiro Murai.
Atlanta Seasons 1 & 2 streaming on FX on Hulu now.
Watch Atlanta Season 2 Videos: http://bit.ly/AtlantaSeason2Playlist
See more of Atlanta on the FX official site: http://www.fxnetworks.com/shows/atlanta
Like Atlanta on Facebook: http://bit.ly/AtlantaFacebook
Follow Atlanta on Twitter: http://bit.ly/AtlantaFXTwitter
Follow Atlanta on Instagram: http://bit.ly/AtlantaInstagram
About the Panel Discussion
HIRO MURAI (Executive Producer, Director, SCA Alumnus)
Hiro Murai is an Emmy-nominated director and producer behind some of today's most innovative and culturally renowned projects. Murai serves as Executive Producer/Director of the breakaway FX series "Atlanta," which was created by and stars Donald Glover. Murai directed seven episodes of the recent Atlanta Robbin' Season, including the critically acclaimed sixth episode "Teddy Perkins." The episode, which has been proclaimed as one of 2018's best TV episodes of the year, garnered Murai a Primetime Emmy nomination in the "Best Directing-Comedy" category. Robbin' Season also went on to win three Primetime Emmys with an additional eleven nominations. Atlanta's first season garnered Murai a PGA Award for Outstanding Producer of Episodic Television and went on to win multiple awards including two Emmys in the "Best Lead Actor-Comedy" and "Best Directing-Comedy" categories and two Golden Globes in the "Best Television Series, Musical or Comedy" and "Best Actor, Musical or Comedy categories."
Coming off the success of "Atlanta," Murai has since directed episodes of "Snowfall" (FX), "Legion" (FX) and "Barry" (HBO). He most recently directed and premiered the Donald Glover and Rihanna short film GUAVA ISLAND (Amazon) and directed the first two episodes of the second season of "Barry," which has also been nominated for several Emmys. He is in various stages of development on several anticipated projects including his feature directorial debut "Man Alive" for 20th Century Fox. Alongside producing partner Nate Matteson, Murai is the pilot Director and EP of the upcoming HBO Max series STATION ELEVEN, starring Mackenzie Davis, Gael Garcia Bernal, and Himesh Patel.
Murai directed the culturally groundbreaking music video for Childish Gambino's worldwide hit "This Is America," garnering him the "Best Directing" MTV Video Music Award and "Best Music Video" Grammy Award at the 61st Grammy's. Upon its release, the video went viral with over 65 million views in its first week and over 600 Million views to date. He also executive produced and directed the Amazon pilot "Sea Oak," created by Man Booker prize winning author George Saunders and starring Academy Award Winner Glenn Close. In 2013, he directed the short film "Clapping for the Wrong Reasons," which was co-written by and stars Donald Glover.
Murai has garnered multiple MTV VMA nominations for works including "Flying Lotus" & Kendrick Lamar's "Never Catch Me" and Childish Gambino's "3005." In 2014, he won the Director of the Year Award at the UKMVAs. Murai has directed music videos for Childish Gambino, Chance The Rapper, A Tribe Called Quest, Spoon, The Shins, St. Vincent, Queens Of The Stone Age, Chet Faker and many more. Murai's commercial works include spots for Nike, Beats, Corona, Lincoln, Microsoft, Google, Sonos and Gilette.
Murai was born in Tokyo but is based out of Los Angeles.
STEFANI ROBINSON (Executive Producer, Writer)
Stefani Robinson is an Emmy®-nominated writer and producer. Under her current exclusive overall production deal with FX, she has worked on the award-winning comedy series Atlanta, the upcoming installment of the award-winning Fargo, Emmy-nominated What We Do in the Shadows and the FXX comedy series Man Seeking Woman.
MARIA WARITH-WADE (Co-Moderator, SCA MFA Candidate)
Maria is a multi-hyphenate black filmmaker from Richmond, Virginia. Prior to joining USC's Peter Stark Program, Maria was an integrated marketing strategist and event producer for Viacom Media Networks launching marketing campaigns across their music and entertainment brands. Recently, she worked on the 2019 MTV Movie and TV Awards and the 2018 MTV Video Music Awards producing linear and digital content for their ad clients. While at Viacom, she worked on The Culture of Proximity, a documentary that explores the existing cultural landscape of pop culture. Maria launched Brookland Park Productions, to cultivate stories of the unheard through artistic and thought-provoking content across film and digital platforms. At BPP, she is producing a social impact documentary that tackles the legacy of redlining and how it prevails in the capital of the Confederacy, Richmond, Virginia. She holds a B.S. in Political Communications from Emerson College and a Masters in Global Strategic Management in Marketing & Communications from Blanquerna University.
TAYLOR YARBER-SMITH (Co-Moderator, SCA MFA Candidate)
Taylor Yarber-Smith is a second year graduate student at the USC School of Cinematic Arts' Peter Stark Producing Program.
About the Los Angeles Black-Owned Businesses
ESO WON BOOKS
4327 Degnan Blvd, Los Angeles, CA 90008
One of the largest African American Bookstores in the country, spotlighting a range of titles about & written by African American people.
https://www.esowonbookstore.com
HOT & COOL CAFE
4331 Degnan Blvd, Los Angeles, CA 90008
A Black-owned Cafe, community hub, and creative space to view art, listen to live music, enjoy healthy food, and, of course, drink coffee.
https://www.facebook.com/hotandcoolcafe
https://www.instagram.com/hotandcoolcafe
THE UNDERGROUND MUSEUM
3508 W Washington Blvd, Los Angeles, CA 90018
Located in the working class neighborhood of Arlington Heights,? The Underground Museum is a cultural outpost complete with a garden and film screenings, dedicated to ensuring access to contemporary art and ideas for all of LA's residents.
https://theunderground-museum.org/
https://www.facebook.com/TheUndergroundMuseum3508/
About The Black Neighborhood
TBN is an organization created from the hearts, minds, and experiences of five Black men native to Richmond and Oakland, California. We were heavily inspired by our families, our communities, and the Black Panthers and decided we must be the change we want to see.
We are each individuals and leaders in our own right, but understand that together we are a strong unit with high hopes of inspiring today's youth and presenting our communities with options and positivity. Our mission is to provide Black men, women and children with the knowledge, resources and tools to become productive, stable and self-sufficient members of the community.
Through accessible mentorship for youth, free monthly grocery giveaways for families and social gatherings for young adults, we believe we can create the change we want to see within the Black community.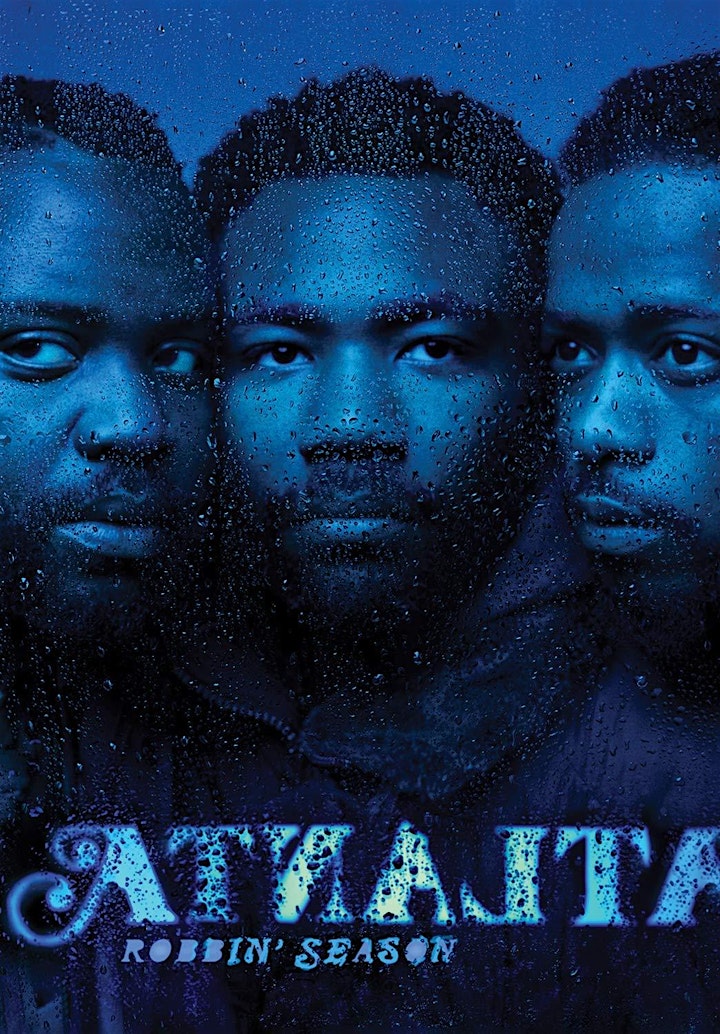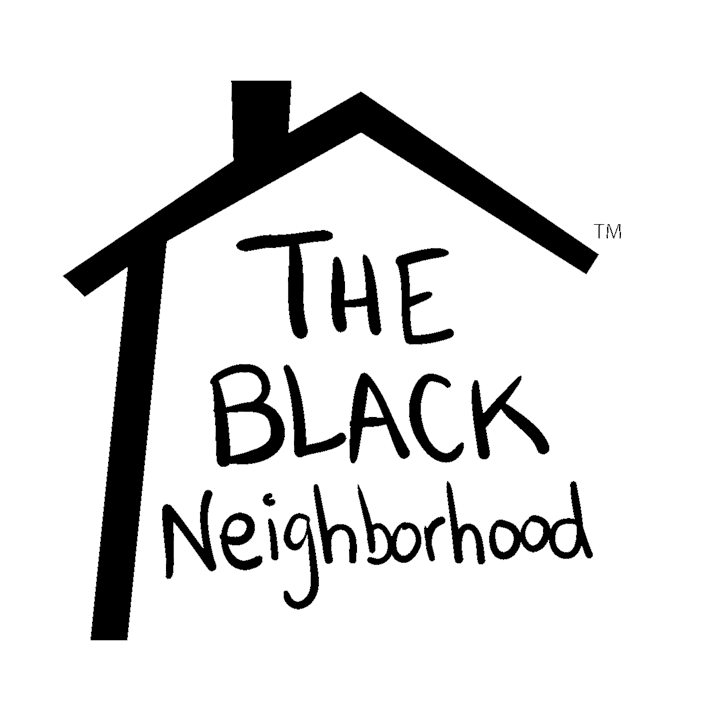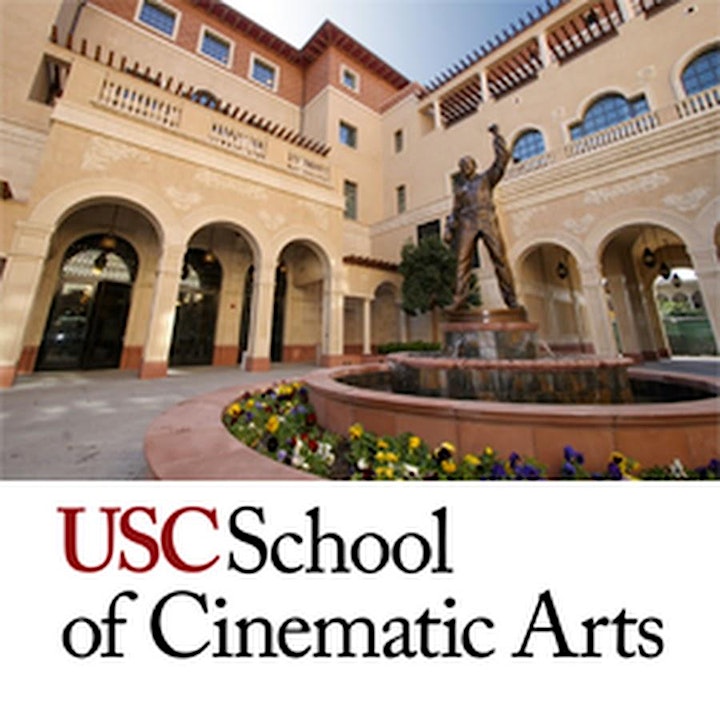 Organizer of ATLANTA ROBBIN' SEASON: A Drive-In Fundraiser for LA Black-Owned Businesses