Description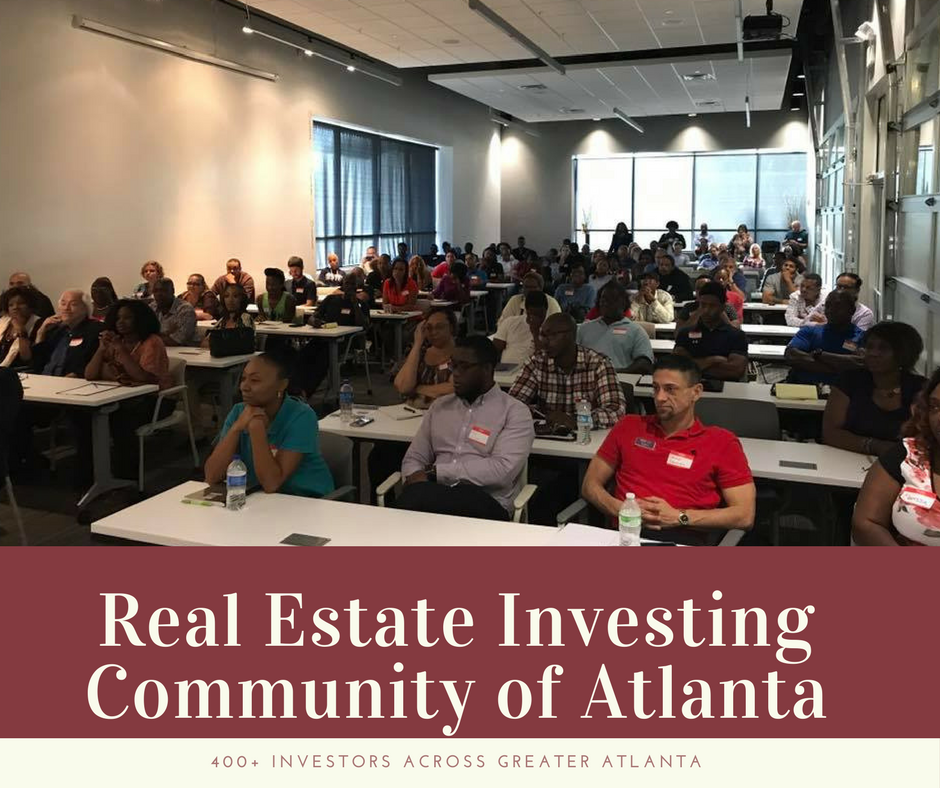 Join a community of local Atlanta Real Estate Investors that meets weekly to TRAIN, SUPPORT & hold each other Accountable to reaching success within a Real Estate Investor Incubator! Our Network holds workshops, networking events, conferences, conventions through the year to sharpen business strategies. New, experienced and seasoned investors are welcome. Ready to start a new career learning Real Estatement Investment techniques and finance growth strategies?
---
We have built an entire training system to create a Holistic Financial Plan:
Blueprint how you are going to pay off debt faster

Show you how to pay ⅔ less in taxes

Develop and/or secure the foundation of your Real Estate Business and/or Start Up

Equip you with sales, marketing and acquisition techniques for growth opportunities

how to ensure why you will never need to worry about finding money for deals!

Learn investing strategies within the Residential & Commercial realm of Real Estate
If you have pursued Real Estate Investing for a while and failed to reached your Real Estate Goals... It's time to take action! Taking ACTION builds your confidence. The higher your CONFIDENCE is, the better results you have. The better RESULTS you generate, the more SUCCESS you experience! The best part is, the more SUCCESS you create, the more ACTION you take! This is the Success Cycle.
Register Now