Event Information
Location
Preimeter Pointe
Dunwoody, GA 30338
Description
Have you ever considered getting involved in Real Estate investing?
Perhaps you have, and you are suffering from "Analysis Paralysis"?
Maybe you are an experienced investor and looking to expand your network and enhance your current business model with additional REI income streams?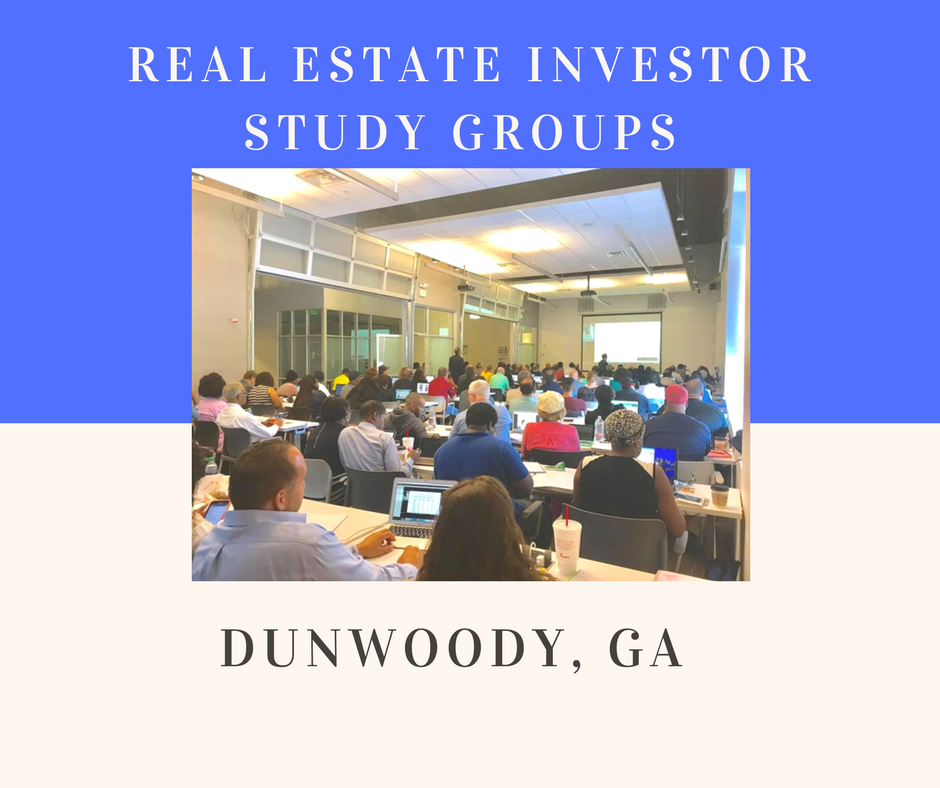 Study Groups For Beginning and Seasoned Real Estate Investors
We have cultivated an environment for new and seasoned Real Estate investors to gather weekly to discuss Real Estate practical techniques that can be implemented into your business right away. We utilize our curriculum to provide the foundation and study groups to reinforce what you have just learned! Our study groups are designed to move each student through the courses consistently using either a 26-week rotation and 90-day Fast Start rotation.
How does study groups work?
Each session requires you to complete course hours prior to attending study groups in order to be able to contribute to the discussion. During study groups, we review the main topics covered, action items to implement and any questions developed during the course. Study groups has elevated our learning platform and empowered our students to begin doing deals faster!
How can I attend the Study Group Orientation?
Please register through Eventbrite by providing your contact information along with the best time to call. A member of our internal will contact you to complete a consultation to insure we are able to support you along your journey. Upon completion, you will receive details to attend orientation.
Equip3000 is committed to 3 functions: Train. Support. Collaborate.
Train – Our practitioner instructors outline from start to finish various strategies to utilize in launching and/or enhancing business. Our all-inclusive curriculum provides full details to complete each transaction without upselling and creating a barrier to success. Support – You will have an assigned business consultant to help evaluate your goals and resources to structure your business. We have a training support team included that organizes and maintains the training portal. We have also included a Real Estate Mentor that will help guide you through your deals from start to finish. Collaborate – Our network is full of various real estate professionals including, but not limited to: attorneys, accountants, contractors, mortgage lenders, private moneylenders, wholesalers, note holders and more! There are endless opportunities to partner, contract and strategize together on deals!
Location
Preimeter Pointe
Dunwoody, GA 30338