Description
IF A TIME SLOT YOU WANTED WAS SOLD OUT - WE JUST ADD THREE EXTRA SEATS TO EACH SHOW.
Atlanta Micro-Theater is RoleCall's newest program which showcases original one-act plays written, directed, and performed by Southern-based creatives. We are excited to partner with GENERATOR whose mission is to bring people together to generate ideas that shape the future of cities as our venue sponsor. Join us on Saturday July 20th for the world premiere of two Atlanta original, short plays.
Running time for each play is 15 minutes plus a 5 minute Q&A with the cast and crew after each show. Both shows will be performed simultaneously in separate rooms in the venue. Each show will be performed multiple times throughout night with a 10 minute break in between performances. Seating for each performance is limited in order to maintain an up close and personal experience.
MORE DETAILS HERE: AtlantaMicroTheater.com
Wanna grab dinner and drinks before or after the show? Present your ticket to the host at Brasserie, right next door to our venue, and get 10% off your bill!
_____
The Thief - written by Ina Williams & directed by Kisa Willis:
When veteran con artist Archibald Ringer swindles his way into an infamous business man's party, he has a chance encounter with the host's daughter, Dolores. She is beautiful, charming, witty and deceptive. She is hiding something that will save Archibald, and jeopardize her own life of privilege. Secrets abound in this clever historical drama set in 1941 New York.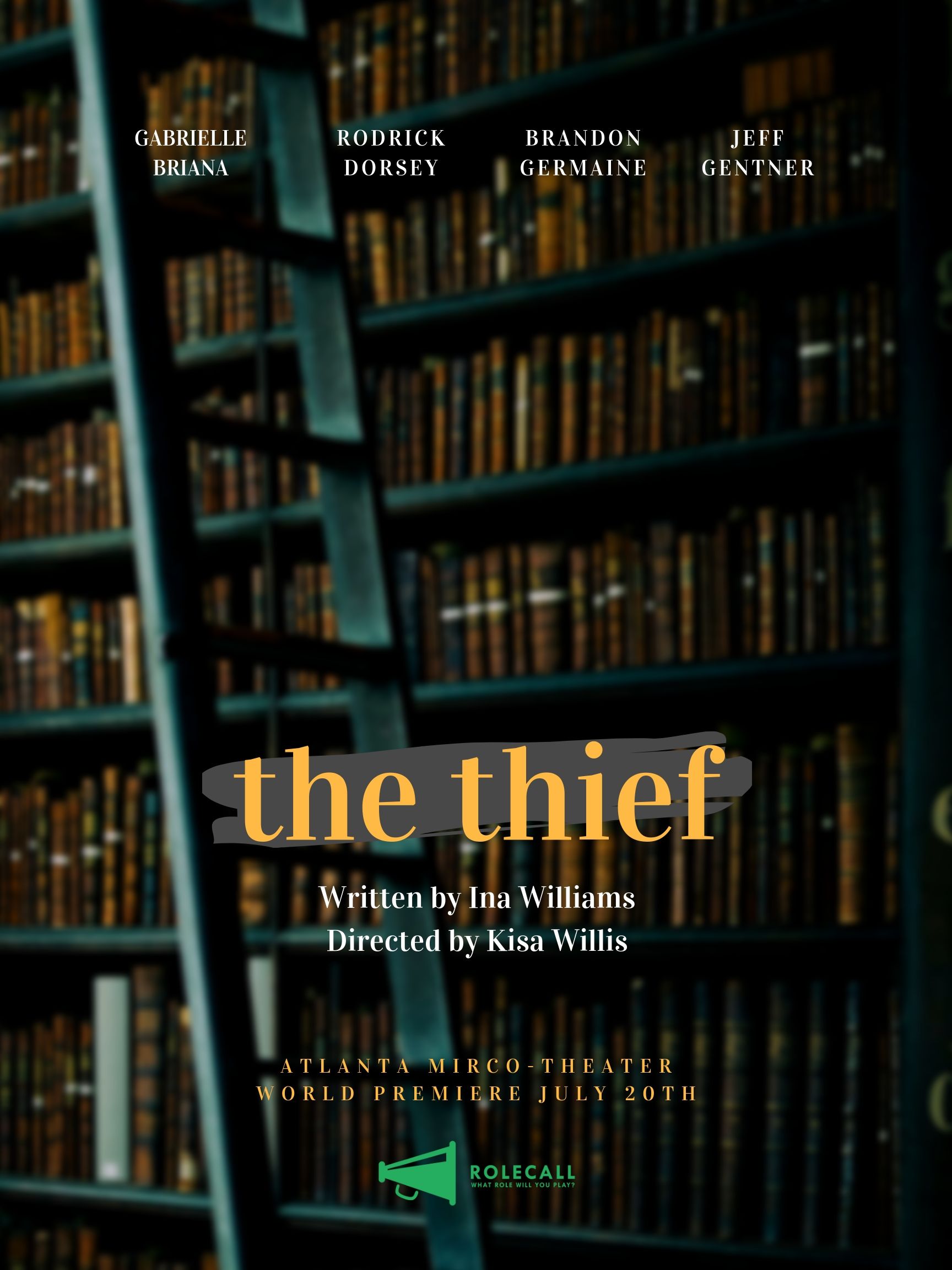 ________________
How to Make Water - written and directed by Maija-Liisa Ehlinger:
As successful businessmen visiting from New York, Wes and James are looking for a bit of fun out on the town in Atlanta. Little do they know that their chatty dispositions - mixed with a few witty words and drinks from their bartender, Camille - will put their professional and personal lives at stake.