Description
Atlanta Micro-Theater is RoleCall's newest program which showcases original one-act plays written, directed, and performed by Southern-based creatives. We are excited to partner with GENERATOR whose mission is to bring people together to generate ideas that shape the future of cities as our venue sponsor. Join us on Saturday Sept 7th for the world premiere of two Atlanta original, short plays.
Running time for each play is 15 minutes plus a 5 minute Q&A with the cast and crew after each show. Both shows will be performed simultaneously in separate rooms in the venue. Each show will be performed multiple times throughout night with a 10 minute break in between performances. Seating for each performance is limited in order to maintain an up close and personal experience.
Learn More about AMT: AtlantaMicroTheater.com
_____
Over-Share - written & directed by Brian Stoltz:
Over-Share follows Brian, a law school dropout trying to become a stand up comedian, and his love interest Mallory, who has an anonymous blog about sex, dating, and relationships. The show highlights issues resulting from the pervasiveness of social media and addresses the inadequacy people feel when their real life does not measure up to the Internet.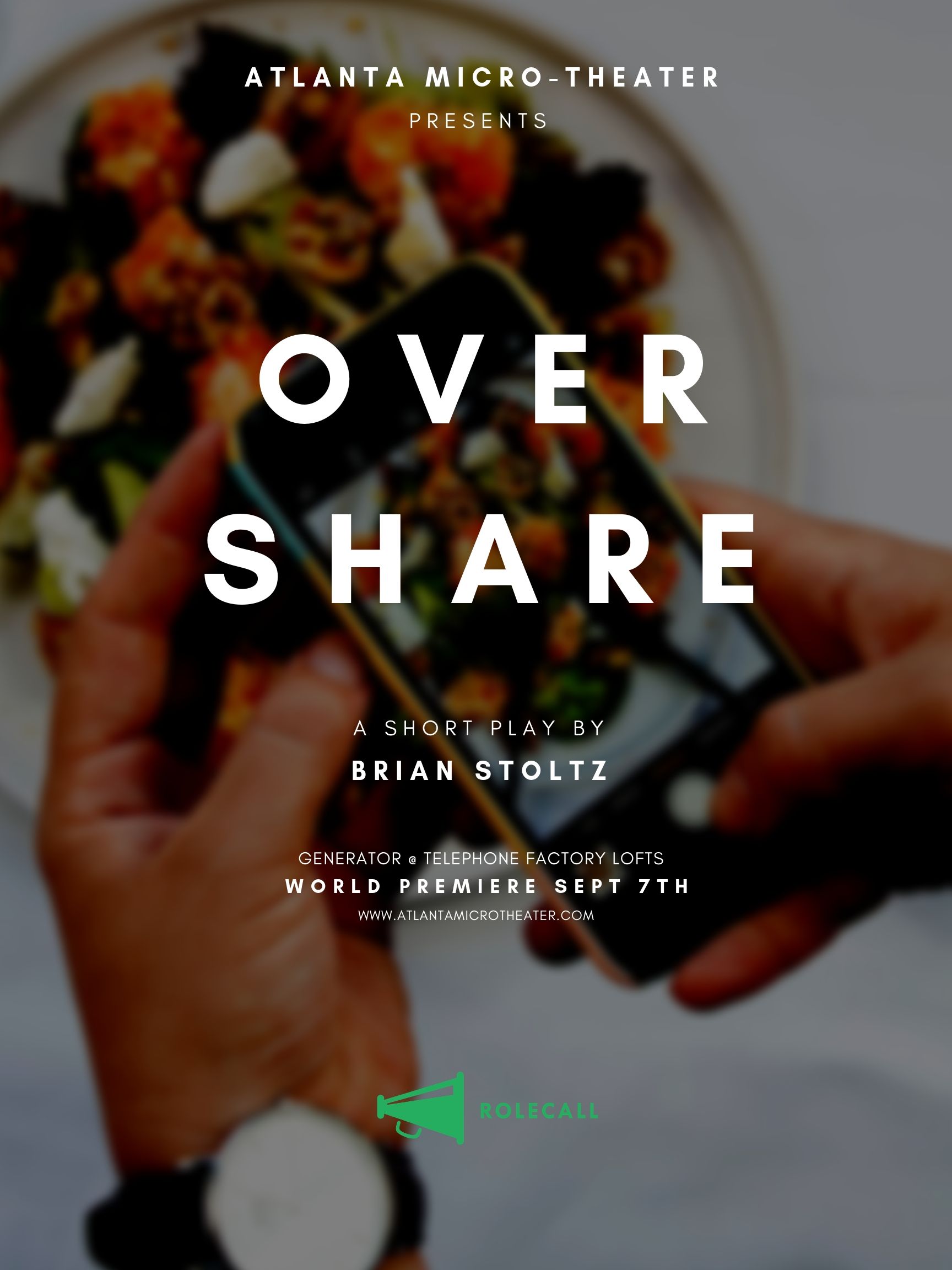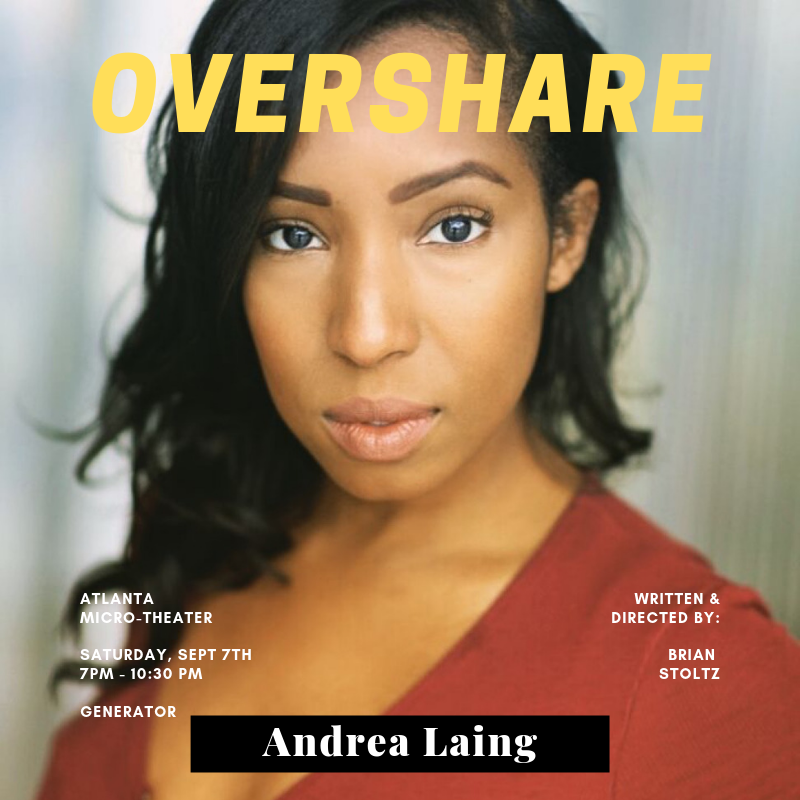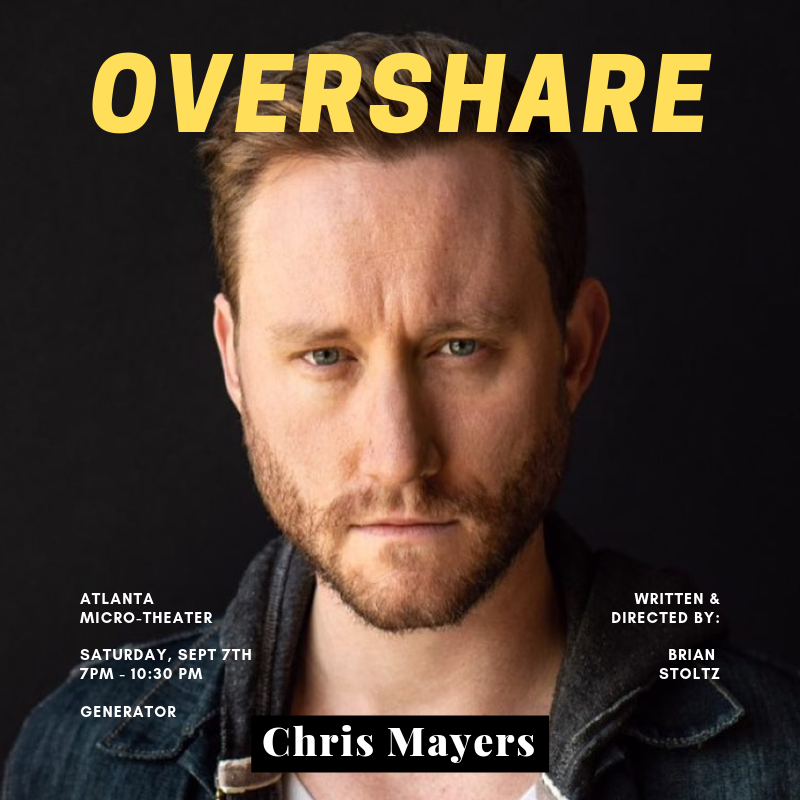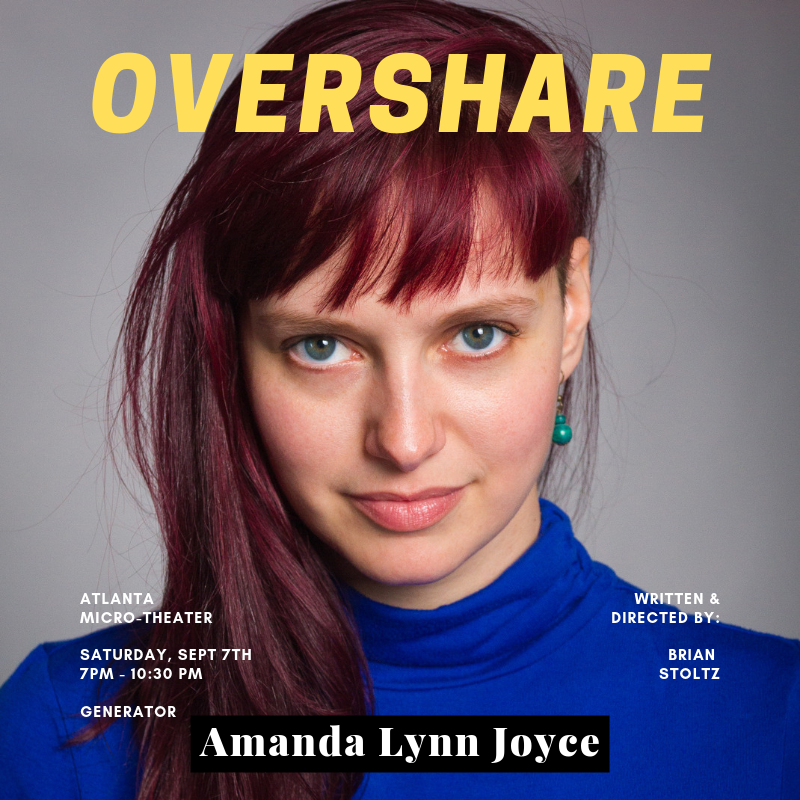 ________________
Lyft of Love - written and directed by Nathan Blankenship :
After another abominable date, Peyton, a witty, career-focused thirty-something, is ready to throw in the towel on her hopeless, app-centric dating life. She vents to her laidback Lyft driver, Drew, and they swap millennial dating horror stories and muse on their misguided search for love in the digital age. Lyft of Love is a story about discovering that unexpected spark in the unlikeliest of places.