| | |
| --- | --- |
| Atlanta It Works! Global Boot Camp, May 17 - 18 | |
Event Details
From FREEDOM Conference, to Dallas Boot Camp and beyond, It Works! is bringing the BOOM with a series of life-changing events in 2013.  Join us for the next chapter in Atlanta for Boot Camp, May 17 – 18!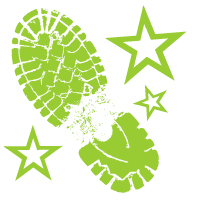 This action packed two-day event is filled with exciting announcements, product education, leadership training, and mastering the essential Steps to Success.  Don't miss the opportunity to hear from our all-star panel of speakers:
·         CEO, Mark Pentecost
·         Director of Marketing, Pam Sowder
·         Director of Sales, Mike Potillo
·         Product Formulator, Luis Mijares
·         Health Consultant, Dr. Don VerHulst
·         and Distributor leaders with real life success stories!
Friday night kicks off with an opportunity focused presentation featuring the new Party Pad.  Bring guests along to experience the It Works! Way and learn about the It Works! business opportunity.  Saturday is all about training and game-changing special announcements.  You absolutely cannot afford to miss this event!
Purchase Distributor Tickets and Distributor Spouse Tickets online for $37.80 each (including tax) prior to the event. Online ticket sales end at 11:55 p.m. EDT on May 16. Tickets will be available for sale at the door for $45 each, plus tax (credit card only).
Atlanta Boot Camp is located in Building C, Level 3 of the Georgia World Congress Center .  For information on parking, please click here.
Photo identification is required at check-in. Please bring a driver's license or other form of valid photo ID.
BLACK GREEN & BLING OUT
Rally your team and bring the heat to Atlanta to hang out with us a day early!  It Works! executives, staff, field leaders, and fellow distributors will descend on Centennial Park for an informal meet and greet on Thursday, May 16 at 6 p.m. ET.
What is the BLING OUT? It all started when we noticed at Dallas Boot Camp that It Works! distributors gathered in the hotel lobby to mix and mingle the day prior to the event. The BLACK, GREEN, and BLING OUT is just that, a time to get together and network. It Works! will not be providing entertainment, food, or beverages in the park.
 ATLANTA BOOT CAMP ITINERARY
(All times below are listed in Eastern Daylight Time.  This itinerary is subject to change.)
Friday, May 17
VIP Registration: 4:30 - 5 p.m.
VIP Registration will be located at the Omni hotel at the entrance to the VIP Pre-Kick Off Meeting. Photo ID is required.
Main Registration: 5 - 7 p.m.
Regular registration will be held in the foyer outside of the Georgia Ballroom at the Georgia World Congress Center. Photo ID is required.
The Main Event: 7 – 9 p.m.
The Main Event is held inside the Georgia Ballroom in building C, level 3 of the Georgia World Congress Center.
My It Works! Store: 2 - 9:30 p.m.
The My It Works! Store is located in rooms C202 - C204 in building C, level 2 of the Georgia World Congress Center.
Saturday, May 18
Registration: 9 - 10 a.m.
A Distributor or Distributor Spouse ticket is required for entry into Saturday's event. Photo ID is also required.
The Main Event: 10 a.m. – 5:30 p.m.
Lunch Break: 12:30 - 2 p.m.
Lunch will not be provided at this event.

My It Works! Store: 8:30 a.m. - 6:30 p.m.
Omni Hotel
Stay at the Omni Hotel, conveniently located next to the Georgia World Congress Center, during Atlanta Boot Camp!  Book your reservation by calling 1-800-THE OMNI.  State that you are with the It Works! Global Boot Camp group to receive the special room rate of $129 per night.
Space at the Omni is limited.  If you are unable to book within the It Works! block, we recommend using this online resource for finding a room at another area hotel.
It Works! is all about family; however, due to space limitations and purpose of the event, we request that you do not bring children to Boot Camp.
All event ticket sales are final and tickets are non-transferable. We look forward to celebrating Friendships, Fun, and Freedom with you!
Where
Building C, Level 3
285 Andrew Young International Blvd. NW
Atlanta, 30313


Atlanta It Works! Global Boot Camp, May 17 - 18