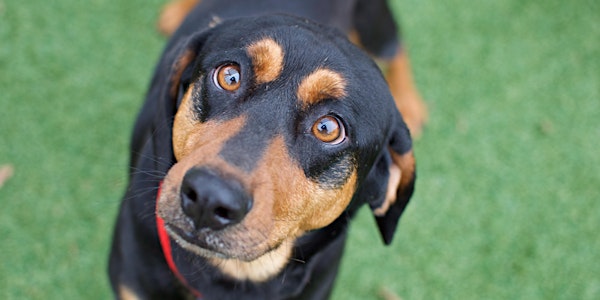 Atlanta Humane Society Community Service Orientations - Atlanta
The Atlanta Humane Society offers community service opportunities at their West Midtown location. Registration is required.
By Atlanta Humane Society
Date and time
Sunday, June 4 · 3:30 - 4:30pm EDT
Location
Atlanta Humane Society 1551 Perry Blvd. NW Atlanta, GA 30318
About this event
The Atlanta Humane Society provides opportunities to complete community service for those needing documented hours for:
School
Court-ordered community service
A club or civic organization
Please note that you must be 18 or older in order to participate in community service.
If you are looking to participate in our community service, you are required to first register for and attend this short one-hour orientation at our West Midtown shelter location. We ask that you arrive for orientation 15-20 minutes early to complete paperwork. Latecomers will not be accepted and you need to pre-register through this Eventbrite page.
What are the requirements and what do I need to bring?
For Court-ordered Community Service:
We are only able to accept traffic, DUI citations, and misdemeanor possession of marijuana.
Please bring a picture ID and proof of your citation (paperwork that verifies the type of citation you received, hours required, as well as the name/number of any case worker or attorney you may have) to orientation.
For University or Civic Organization Community Service:
Bring picture ID and applicable school or club paperwork or contact information for verification to orientation.
Once you attend a Community Service Orienation, you'll receive a link to sign up for your community service hours. These hours are available 7 days a week, including holidays.
Our Community Service volunteers help with:
Cleaning enclosures
Washing dishes
Folding laundry
Shredding newspaper
Filling water dishes
And other various duties as assigned
Please note: The community service orientation held at the Atlanta Humane Society only grants you the ability to complete community service for the Atlanta Humane Society. The Atlanta Humane Society is a 501(c)3 tax-exempt nonprofit (IRS Tax ID# 58-0685900) organization.
About the organizer
The Atlanta Humane Society (AHS) is a 501(c)3 tax exempt nonprofit (IRS Tax ID# 58-0685900) and one of the oldest private charitable organizations in Atlanta, founded in 1873 as a result of an earlier visit to the city by Robert E. Lee. The animal charity was originally chartered to protect women, children, and animals and remained a child protection and animal welfare society for 79 years. AHS, now a widely recognized pet adoption center, vet center, and educational program provider, was originally located on Marietta Street and moved to its present location at 981 Howell Mill Road in the 1930s. The Alpharetta campus at 1565 Mansell Road was opened in 2011.
The Atlanta Humane Society serves about 30,000 animals each year, and places approximately 11,000 dogs and cats into forever homes. AHS is committed to finding homes for all adoptable pets. We do not euthanize adoptable animals, and there are no time limits for the animals once they are in our care. We only humanely euthanize those animals suffering from significant medical issues or that pose behavior concerns. We are proud to be a part of the solution to ending pet homelessness and overpopulation in the southeastern United States.