Description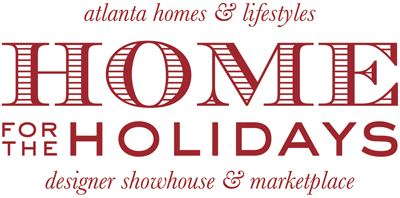 November 18 - December 11, 2016
Thursdays - Saturdays, 10:00am - 4:00pm
Sundays, 1:00pm - 4:00pm
Closed Mondays, Tuesdays, Wednesdays and Thanksgiving Day
Your tickets are good for any day that the house is open to the public.
A renovation at 2490 Woodward Way in the heart of Buckhead, the 2016 Atlanta Homes & Lifestyles Home for the Holidays Designer Showhouse & Marketplace will embody the historic, timeless character of Atlanta. This year's showhouse will feature the talents of architect Charles Heydt of PAK Heydt & Associates, builder David Childers of MacAllan Custom Homes, landscape architect Graham Pittman and a selection of some of the region's finest design talents.

Welcoming terraces, a pair of elegant roofline gables, painted brick limestone and steel doors cultivate an English Arts & Crafts façade, while clean lines and symmetrical details add a contemporary edge suitable for any lifestyle. Atlanta Homes & Lifestyles is thrilled to be part of the restoration of a well-loved Atlanta home, whose character and style will provide guests with an intimate and magical holiday experience.

This year's beneficiary is Children's Healthcare of Atlanta.
There is no parking on Woodward Way. Shuttles will run from ADAC (Atlanta Decorative Arts Center) daily.
Visit our website for details, to volunteer, and for events and resources.