Location
Cobb County Civic Center
548 South Marietta Parkway Southeast
Marietta, GA 30060
Experience the largest touring dinosaur show in North America at Jurassic Jungle LIVE
About this event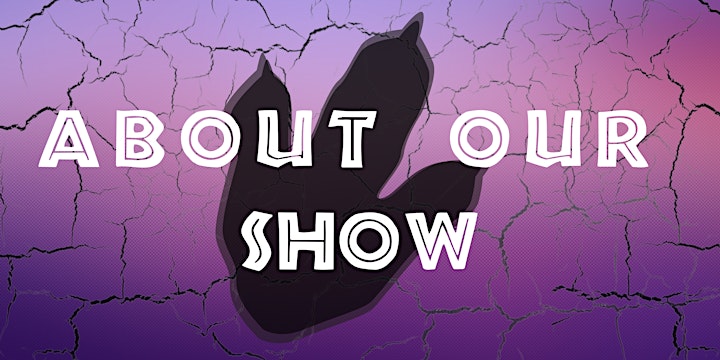 Join Jurassic Jungle LIVE for an immersive experience millions of years in the making. Get up close and personal with dinosaurs so real, you won't believe your eyes at the LARGEST touring dinosaur show in the U.S.! Featuring mind-blowing special effects, professional puppeteers, and the most realistic dinosaurs in the country for this fifty-five-minute prehistoric production!
Jurassic Jungle LIVE is a thrilling new stage adventure that follows our team of Conservationists as they help protect our dinosaurs from an Evil Professor with nefarious intentions. Along the way, you'll meet 11 dinosaurs in our live educational stage show featuring the country's only free-moving dinosaurs including the BIGGEST Tyrannosaurus Rex, Triceratops, Ankylosaurus, and more!
The dinosaurs are ready, are you? 👀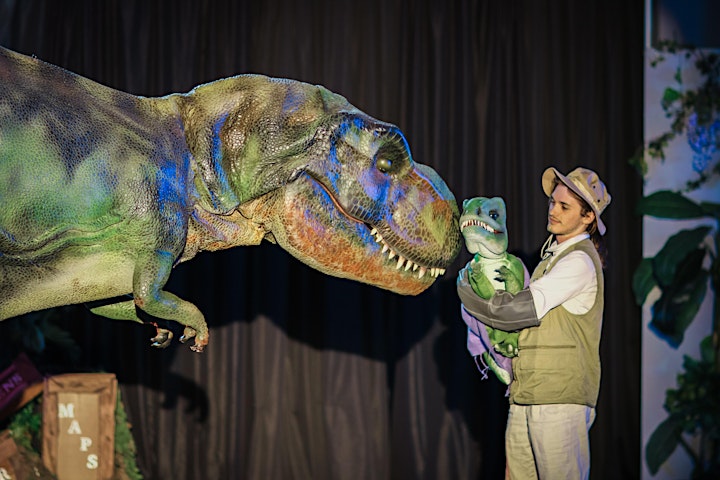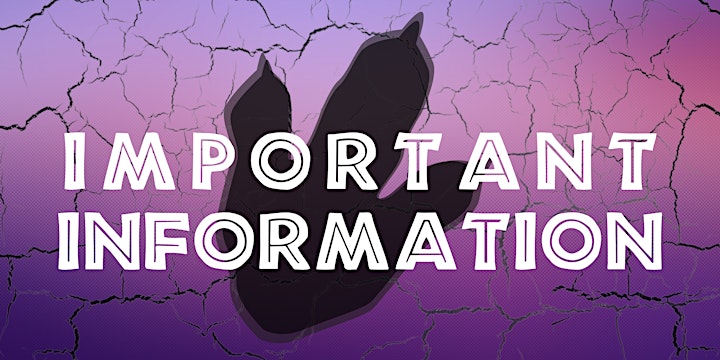 All members who require a seat in your party require a ticket. Infants under 12 months that can be held and do not require seating do not need a ticket.
Front Row tickets will have exclusive access to the seats right next to all the action! We recommend these seats for anyone interested in having various dinosaurs be up close and personal.
Tickets are subject to limited availability, we will be unable to sell seats over capacity.
At the door tickets will be available at an increased price.
Our show includes low lighting, loud noises and BIG dinosaurs! For our smaller conservationists who might be a bit frightened, please watch the promotional video at the top of the page to ensure this is an event they will enjoy as tickets are non-refundable. We also offer seating towards the back of the theatre where our prehistoric pals may be a little less scary.
Shows will begin promptly at their listed start time, and will have low lighting once our show begins. Please be sure to arrive on time so you do not miss out on parts of your prehistoric adventure!
Don't forget to stop at our Stego-STORE-Us! Select merchandise will be available and may be used as part of our show!
No strollers will be allowed in the auditorium or performance space. Designated stroller parking will be available just outside of the venue. However, strollers will be left unattended and will be placed in stroller parking at your own discretion. Jurassic Jungle Inc. is not responsible for any lost, damaged, or stolen items.
While your little conservationists are encouraged to participate in activities during the show, we ask that outside of these moments, you remain seated and out of the aisles during the performance. If there is an emergency, please flag down one of our helpful conservationists and they will help guide you out of the auditorium safely.
We do not serve food at our events. You should plan on eating before or after our event.
Be sure to RSVP to the event on Facebook to receive important updates regarding our show! You can RSVP here!
For any additional questions, comments, or concerns, please email us at jurassicjungleshow@gmail.com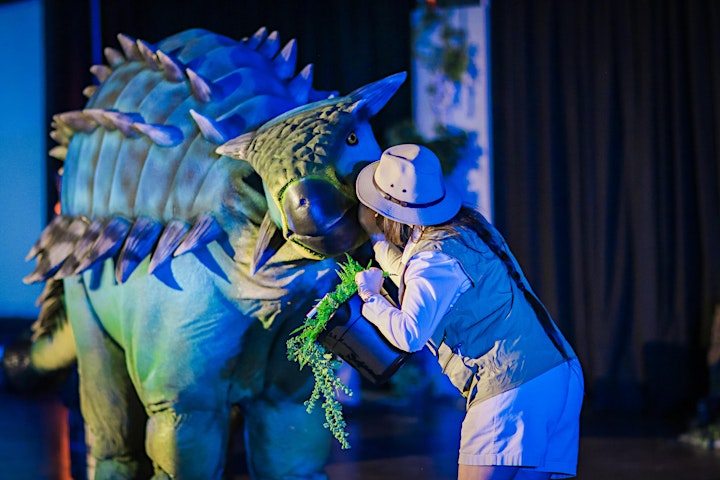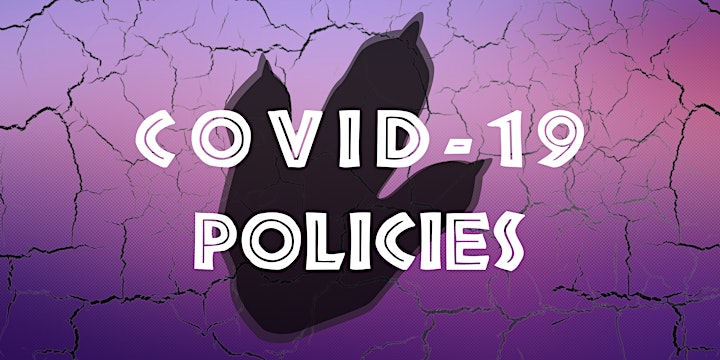 As a part of our commitment to the wellbeing of our guests, we will be following all current State and Venue health guidelines at the time of this event.
Masks are highly encouraged, but not required.
We do not check and/or require vaccination status.
We are continuously monitoring conditions and will provide any updated policies in our Know Before You Go email at least 24 hours prior to the event.
By participating in this event, you acknowledge that the risk of exposure to communicable diseases, including Covid-19, exists in any public place where you are exposed to other people.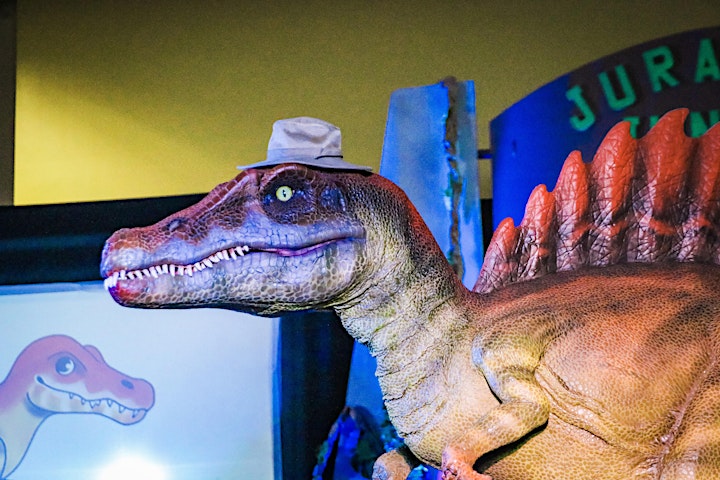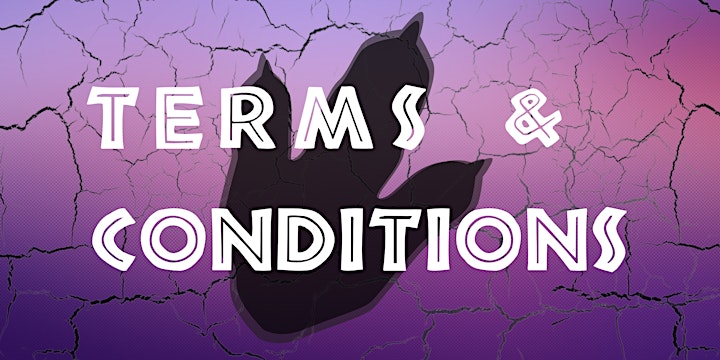 Please note, by purchasing tickets, you agree to the following terms and conditions, which are subject to change without notice:
Tickets are non-transferable and non-refundable. Based on availability, we allow guests to transfer their tickets to another event and/or upgrade their tickets. Eventbrite has instructions posted here.
EVERYONE NEEDS A TICKET EXCEPT INFANTS. Infants under 12 months that can be held and do not require seating do not need a ticket.
Every child or children in each party, must be accompanied by an adult with a ticket in the same ticket category as the child or children they are accompanying.
Eventbrite is the ONLY legitimate ticket seller for this event. The venue does not sell tickets to this event. Jurassic Jungle Inc. is not responsible for tickets sold by resellers and reserves the right to refuse entry to anyone with a fraudulent ticket.
By participating in this event, you agree to give consent to Jurassic Jungle Inc., and its authorized representatives, granting them permission to photograph and/or video record your participation in this event. You further agree that all photographs and materials recorded may be used in any form, as part of any future publication, video, brochure, and or other printed material for promoting Jurassic Jungle Inc.. You and your heirs hereby release Jurassic Jungle Inc., its successors, and the venue where this event is hosted, from any liability whatsoever related to these materials and they acknowledge that these materials may be used without any payment of fees, royalties, credit given to your name, or any other compensation, from now through eternity.
We reserve the right to refuse entry or remove a guest from our event for any reason.
We reserve the right to change the date, time, location, or reschedule this event due to unforeseeable circumstances, which may include, but is not limited to weather, low ticket sales, acts of God, etc.. If we cancel this event, you will receive a full refund.
By participating in this event, you specifically release Jurassic Jungle Inc. and the venue where this event is hosted, from any claims or liabilities of any kind whatsoever, arising from or related to your participation in these activities
By purchasing tickets for and participating in this event, you and all guests in your party voluntarily assume all risks related to exposure to communicable diseases, including Covid-19. You hereby assume all risk of bodily injury, illness, and death, resulting from your participation in this event's activities. You, your guests, your spouse/partner, your heirs, successors, executors, administrators, or anybody else who might claim on your behalf, hereby release, waive, indemnify and forever discharge Jurassic Jungle Inc. and the venue, and any affiliates, directors, owners, officers, employees, agents, contractors, volunteers and any organization associated with this event from any and all liability, claims of negligence, for any disease, death, illness or injury.
If you do not agree to any or all of these terms and conditions, please do not purchase tickets for this event. Thank you for your understanding.
© Jurassic Jungle Inc. "All rights reserved".