Description
Welcome to Freelancers Union SPARK!
We host meetups for freelancers by freelancers: we invite you to bring your expertise, questions, and elevator pitches to the table to workshop and discuss.
Join us on the first Wednesday of every month (and our Facebook group for in-between events) to meet other entrepreneurs in the area, get inspired, and talk about stuff like...
October SPARK: Maximize Your Time
As a freelancer, your time is your most valuable asset and it often feels like there's never enough. This month, we'll cover:
Workshopping how to set schedules that balance work, business building and time off
Identifying your type of productivity and what that means for your ideal work environment
Tips and tools for taking your schedule to the next level
Come prepared with questions for your journey, and be ready to walk away with an arsenal of tips you can implement tomorrow!

---
SPARK is built on the premise that we're stronger together than we are on our own.
Check out our Atlanta Facebook group to swap jobs, resources, and meet other people who love their "boss!"
The national conversation is live at #FreelanceSPARK. Join us in a whole bunch of cities across the country!
Quick tips:
Yes, this event is for freelancers of all industries. We're all connected by our efforts to succeed in the gig economy.
Sometimes we do bring in an expert speaker- we'll announce that above.
---
SPARK Atlanta is brought to you by: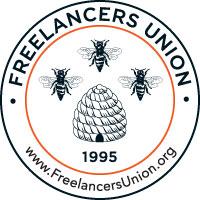 About Freelancers Union
Freelancers Union is a membership organization that provides benefits, resources, and advocacy for 425,000 independent workers nationwide. To learn more or join, visit freelancersunion.org. Membership is free.
SPARK Atlanta is led by local Freelancers.
Meet the Leadership Committee here: http://atlantafreelancersunionspark.com/about/leadership-committee/