Atlanta Dream Dads & Daughters Brunch

Sunday, June 21, 2015 from 12:30 PM to 2:15 PM (EDT)
Event Details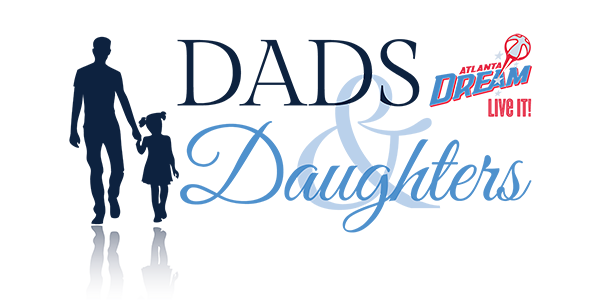 Join the Atlanta Dream on June 21 at 12:30PM for our Dads & Daughters Brunch. The brunch will take place at the Atlanta Marriott Marquis located at 265 Peachtree Center Ave. Atlanta, GA 30303. 
In conjunction with Inspiring Women E.N.E.R.G.Y. Seminar Series presented by The Coca-Cola Company & The Coke Foundation, The Atlanta Dream are planning a very unique spin on our platform for Father's Day. Throughout the year, we honor women & girls with an Inspiring Women award for the impactful things they do in the community or for their companies. On Father's Day, we want to honor the fathers, grandfathers, uncles or male figures in the lives of girls & women for the role they have played in supporting, empowering, and educating their daughters.
The brunch will feature keynote speaker:  Antonio Davis, ESPN NBA Analyst, retired NBA player and former president of the NBA Players Association (NBPA).  There will also be an exclusive interview with Head Coach Michael Cooper along with two special panel discussions with dads and daughters.
For questions about pricing for additional family members, please contact us at inspiringwomen@atlantadream.net or call 877-977-772.
Atlanta Dream Dads & Daughters Brunch