Description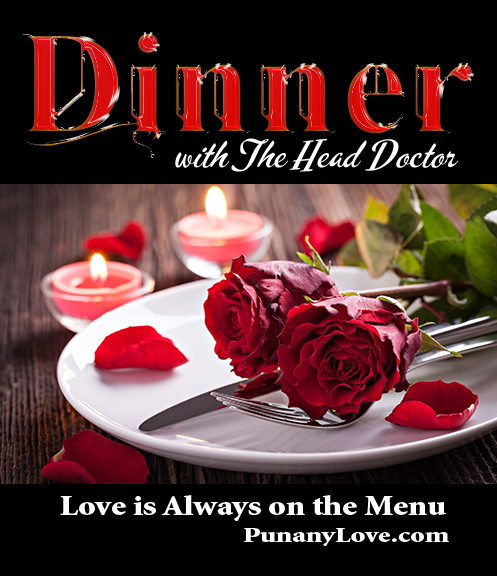 CALL 404-964-2235 to reserve your seat at our table.
Dinner with The Head Doctor at Punany's Playhouse in Atlanta
This night we will be discussing social media, relationship transparency and exploring some of our favorite Public Displays of Affection. So Pucker up Atlanta, the big piece of chicken goes to the sweetest kissers!
Saturday, August 12th 8pm. Tickets are available now at www.punanytickets.com
Adult conversation over Barbequed Chicken or Smoked Salmon with, rice, mixed vegetables, prepared by the loving hands of Jessica Holter and guest chef.
Desert and Bar in the Playhouse at The After Glow with Live Music Pearls on the Pole.
Email to RSVP: tickets@punanyLove.com
This is a fundraiser for HIP INC www.hipinc.org